CAT TONGUE CAKE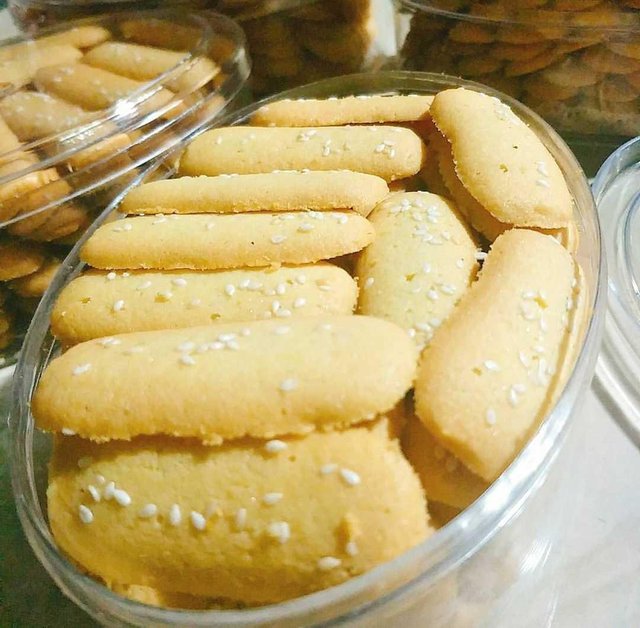 On this occasion I would like to share the pastry recipes that are presented on the religious greatness day in my country that is cat tongue cake
This one cake is never missed to entertain family and friends who stay in touch on the day of Eid (day of greatness of Islamic religion).
---
---

600 grams of medium protein flour.
600 grams of butter.
350 grams of refined sugar.
1 teaspoon vanilla.
50 grams of vanilla flavored milk powder.
2 tablespoons of sugar.
4 eggs (take the whites only).
2 eggs (take the yolk only).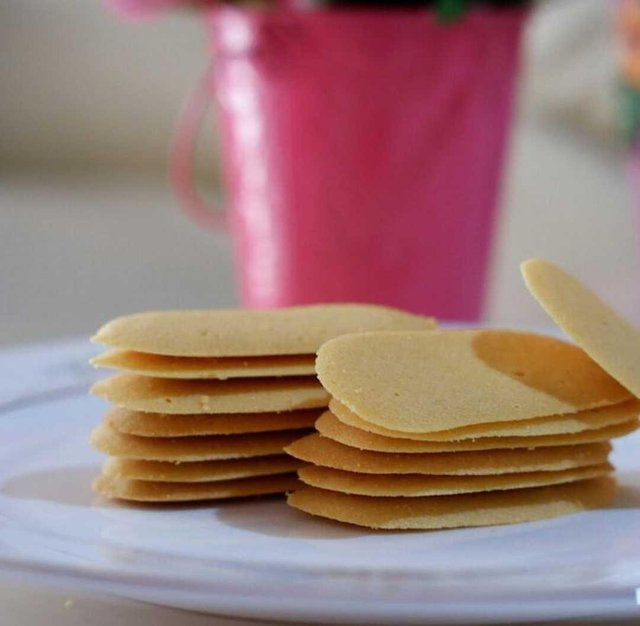 Mix the refined sugar, butter and vanilla, then stirring using the mixer until it turns pale.

After that enter the egg yolks and shake again using a high-speed mixer, until the dough from the cake is fluffy and change color to white.

Enter the flour which has been sifted bit by bit while continuously stirring the dough using a low-speed mixer only.

Do not forget to put milk powder, and mix well.

Prepare another container to whisk the egg whites and refined sugar, whisk until foamy and stiff dough.

Mix the egg white dough bit by bit on the main dough, stirring using the spatula until well blended.

Prepare a triangular plastic that has been given a hole and given a plain syringe at the end.

Put the dough on the plastic.

Then prepare a large flat pan that has been smeared butter and given a little sprinkling of flour.

This layer is useful for cat tongue not sticky when lifted later.

Form the dough on a baking sheet with elongated shape.

The trick is to press the plastic containing the cat's tongue dough.

Bake a cat's tongue in an oven at 160 degrees for 20 minutes.

Cake tongue cat ready to serve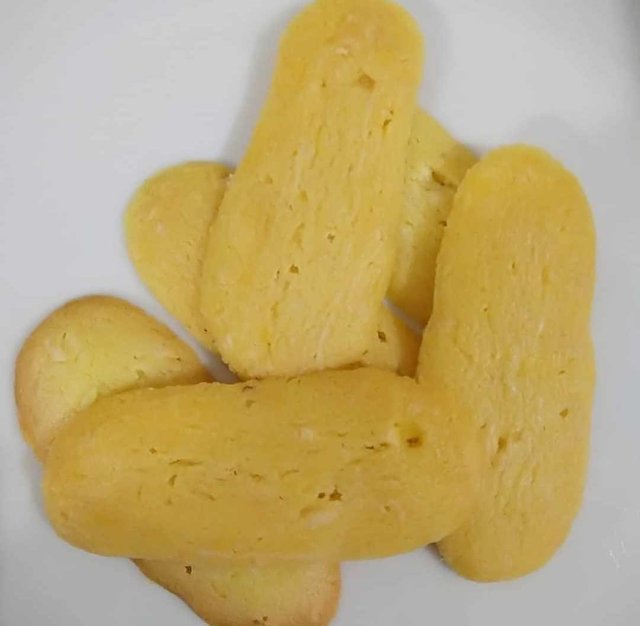 So steemian friends cat tongue recipe recipe, friends at home can try to make it at home.
If you like my post do not forget support through your comments below.
Thank you