Kickstart Your Day with WATERMELON JUICE (Fresh+Spicy)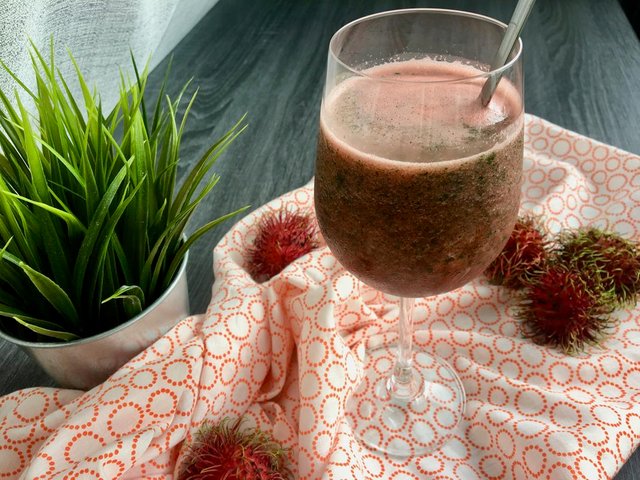 Refreshed, energized and light - that's how I want to start into my day, every day! Therefore I tend to choose some very juicy fruits for my first meal and watermelon is just the perfect companion to reach that goal. But when it comes to melons, I can be quite picky about the texture and watermelon definitely needs to be crunchy for me, not soft and mushy.  
So this is how I save my breakfast if the opening of a watermelon is a more disappointing than delightful endeavor - making some fiery juice out of it.
There are so many great ideas about what goes into the perfect watermelon juice creation such as basil, lemon, cucumber or even some chili powder. For me, ginger gives it the perfect amount of fire and the mint leaves balance this with their fresh and light flavor. Of course, you won't get the vibrant, amazing red color with this mixture, at least if you are just as generous with the mint leaves as I like to be. 
1/2 watermelon 
1 hand full of mint leaves 
1 thumb ginger 
I especially admire the simplicity of watermelon juice, since you don't have to put everything in a juicer but can still get a great consistency by just throwing all ingredients into your blender. If you have ever cleaned a juicer before you know why this method might bring you a more pleasant and joyful morning. 
In case you are already a passionate watermelon juicer, what is your favorite special ingredient for watermelon juice?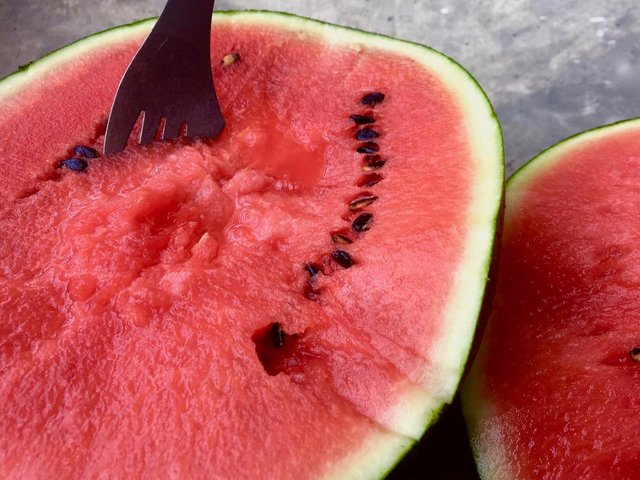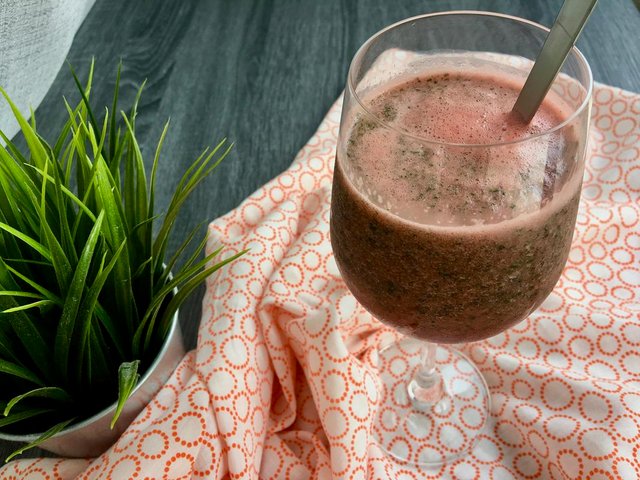 (This post is taking part in the amazing Fruits and Veggies Monday Competition from @lenasveganliving.)
---
Have a wonderful day and a fruity journey ahead! 
Yours, Anais 
Nomadic adventuress since 2018 | Raw foodie | Health enthusiast | Minimalist | Freedom seeker | Passionate believer in a life full of bliss.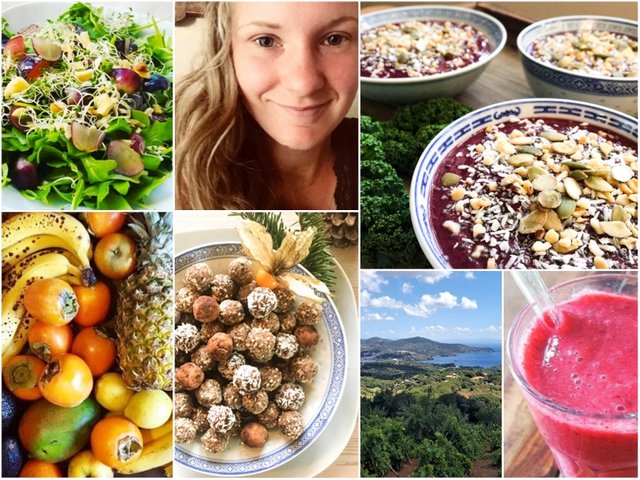 🍓Hungry for some more healthy nuggets? Check out my raw vegan posts:
🌟Explore your full potential, with my health and lifestyle posts:
🗺 Time for some more adventures - follow me around the world: