Do It In The Kitchen #1: The Beetroot Soup- sweet memories from the past.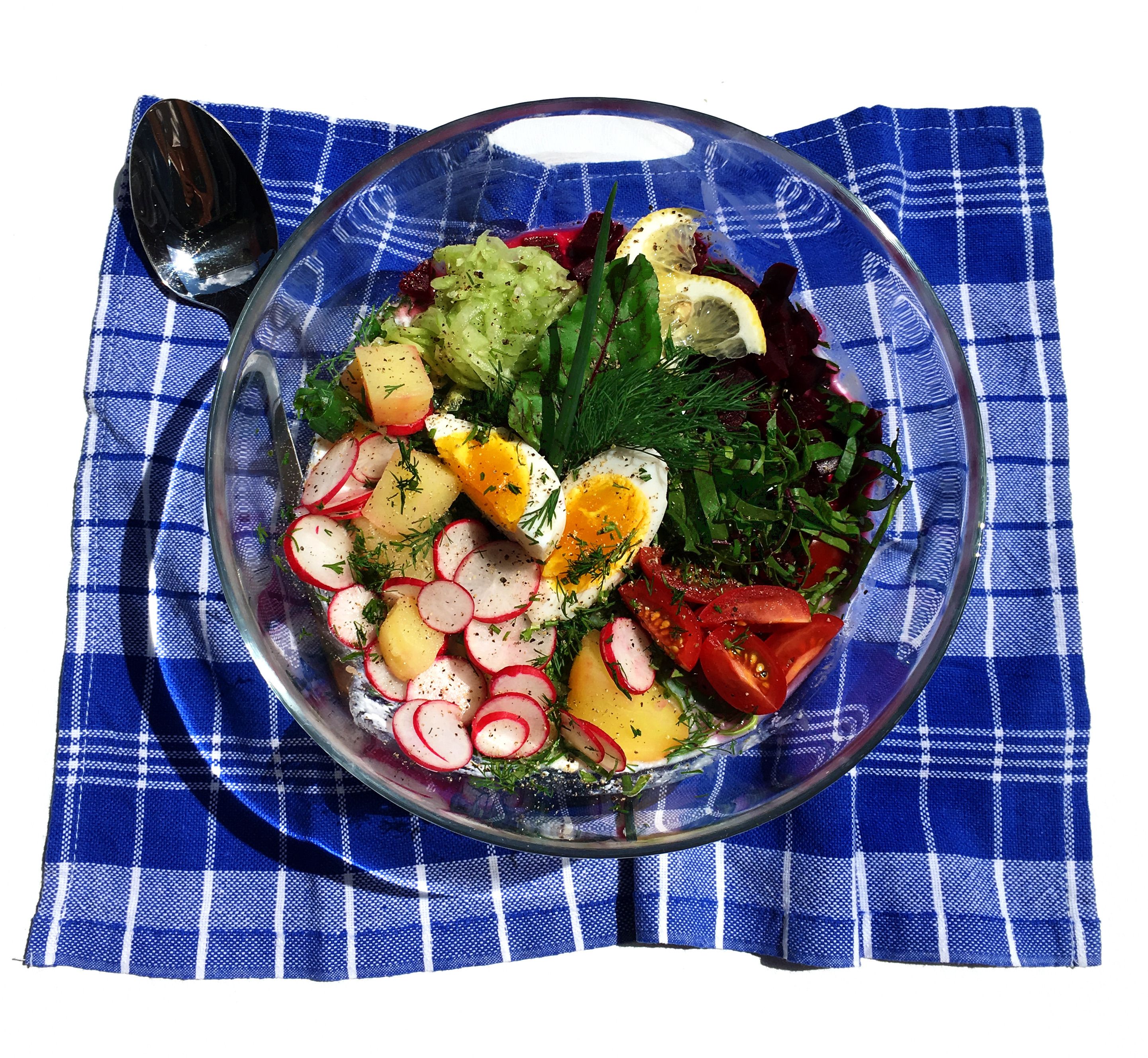 HELLO July! HOLIDAYS at last!… or that's how I used to react, way back, at the time I had gone to school.
Now, I am all grow up, unfortunately, and no more 2-months-holiday-break for me. BUT, I have few tricks up my sleeve to bring back those sweet memories from the past. One of them is taste of cold beetroot soup, that my mum used to make me and my sister. Because no one enjoys eating regular hot soups when it's 30 degrees outside. AND it's JULY, the most enjoyable month of the year. Nature boasting with delicious young vegetables and sweet seasonal fruits. So hurry up and visit your local grocery market.
Things you are going to need: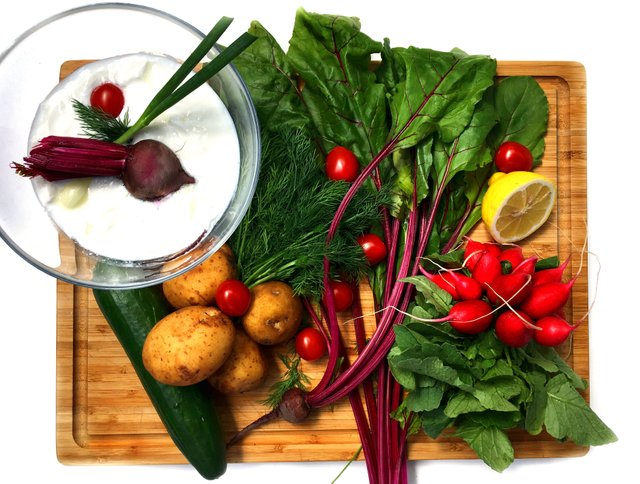 Fresh herbs like dill,parsley and/or chive
Potatoes
Radish
Eggs
Tomatoes
Spring onion
Beetroots
Cucumber
Lemon
Young beet leaves
Buttermilk/sour milk
Salt
Pepper
Sugar
Get two pots. One for boiling eggs and second one for beets and potatoes. Boil the beetroots is salty water (if you have young small beets you can boil them together with potatoes) and peel them. (If you managed to buy young potatoes you don't have to peel them, just wash them carefully before boiling).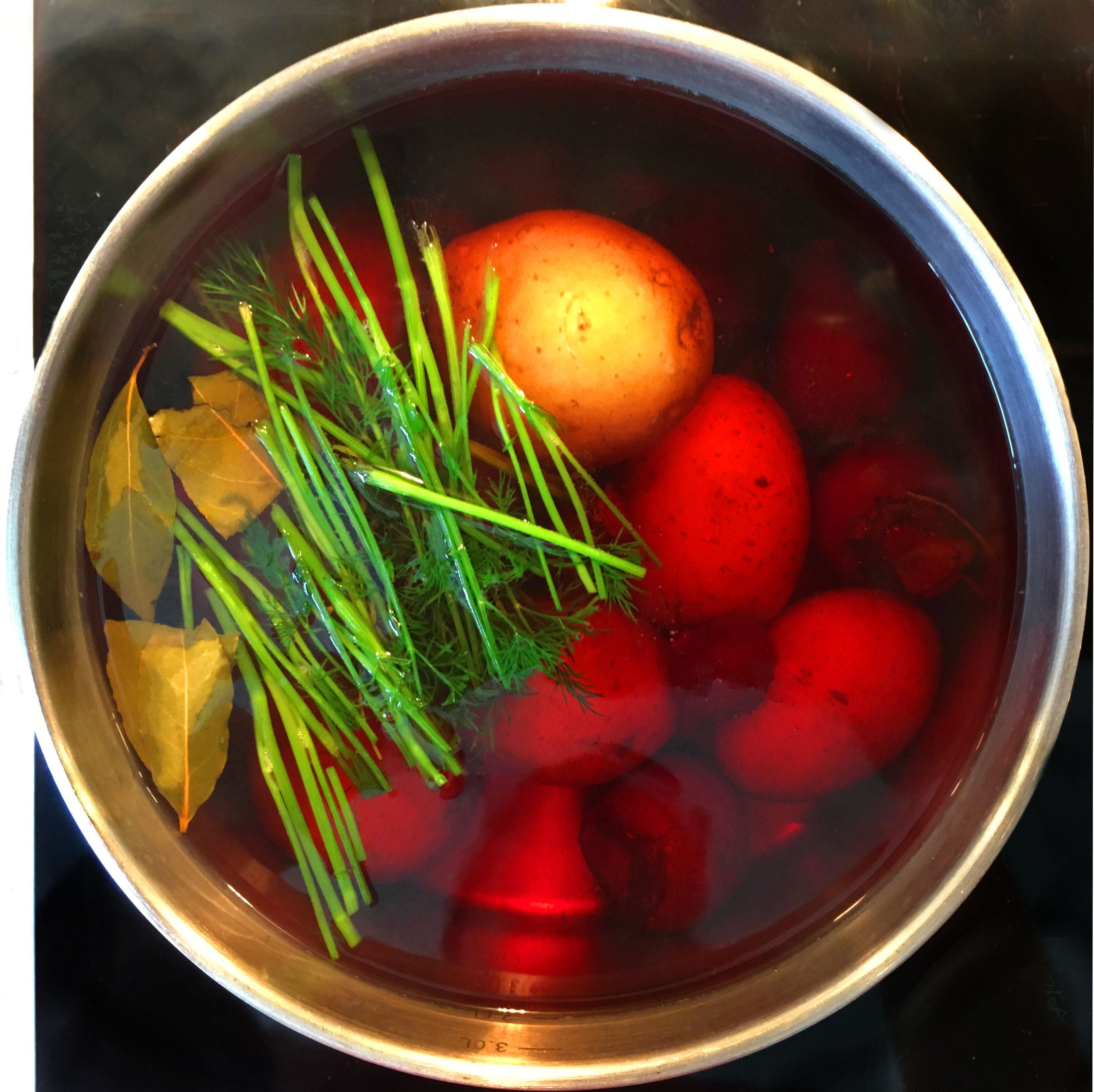 Cut the boiled beets and potatoes to small cubes. Peel the eggs and cut them in wedges.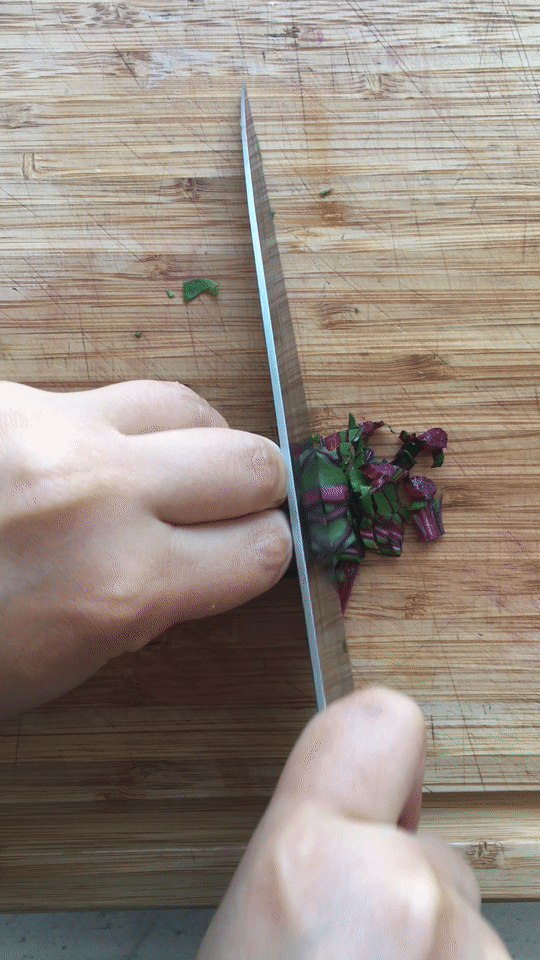 Now moving on to greens. Take a big bowl and throw in your cutted greens (cucumber, young beet leaves, radish, herbs, spring onion). Then add beetroots and potatoes. You can leave some herbs and egg for decoration.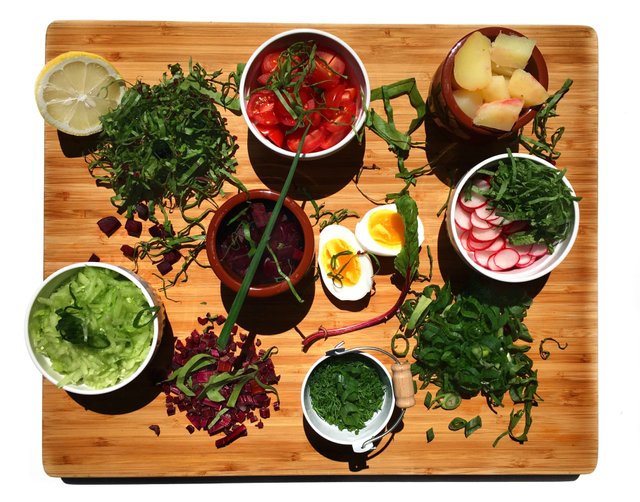 Pour the buttermilk and mix everything carefully. Give it a taste. I recommend seasoning it with salt, pepper and a dash of sugar. Sprinkle with onion and VOILA! Perfect soup for hot summer day! Enjoy ;]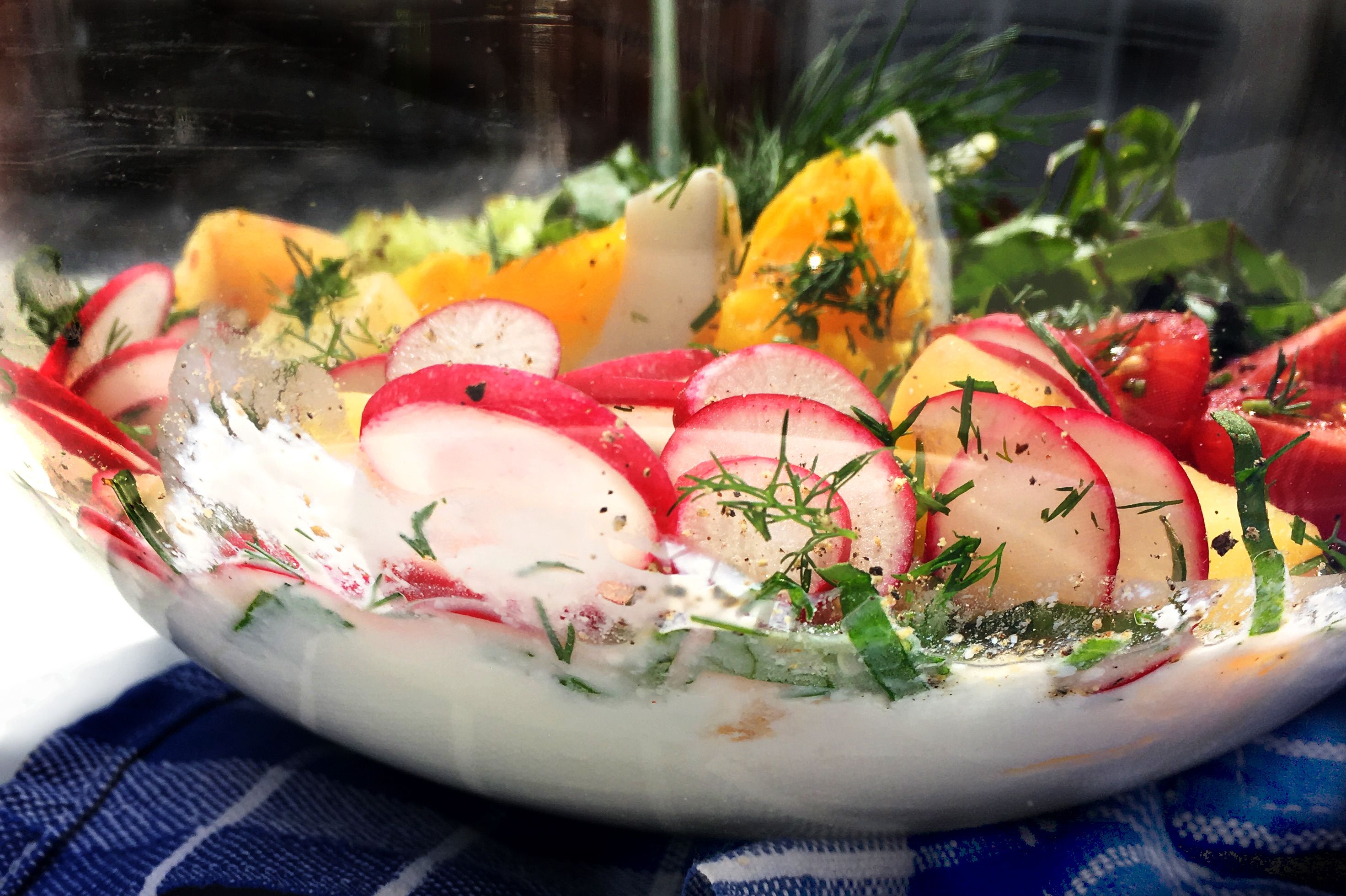 Ps. Have fun making the soup, get creative and seasonal. If you see something delicious at the market don't hesitate and throw that inside, whether it's a baby carrot or fresh coriander.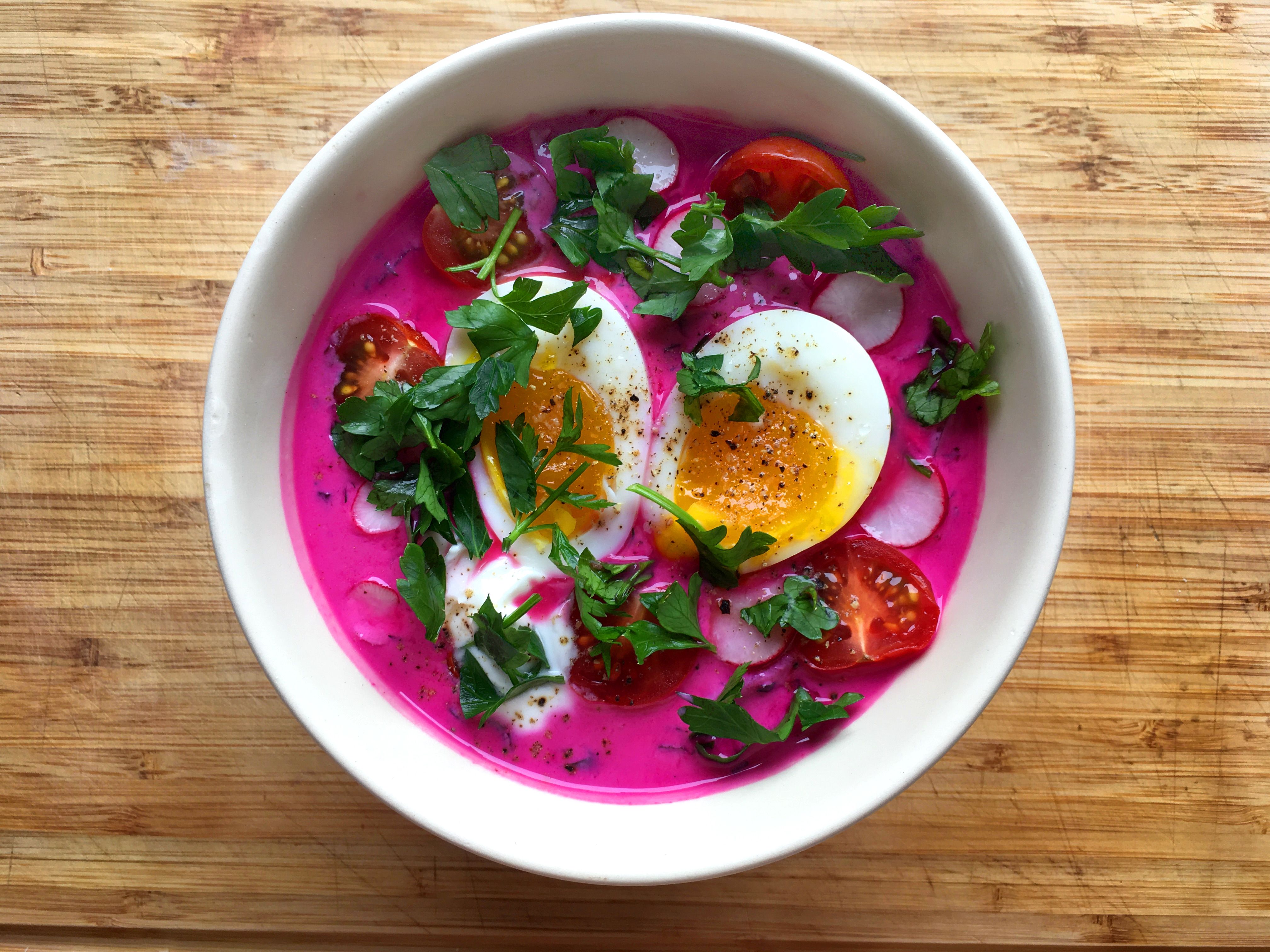 ---
Warsaw by night series:
Warsaw by night #3: Multimedia Fountain Park- the legend of Bazilisk.
Warsaw by night #2: The Nowy Świat Pavilions- heart of Warsaw's nightlife.
Warsaw by night #1: Night Market- the street food gem.
---

More interesting recipes coming soon :)
Thank you for all upvotes, follows, comment and resteems!
Lots of love,
Dorothy & Radek