HALLOWEEN PARTY IDEAS - PART 5
Vampire Blood Tomato Soup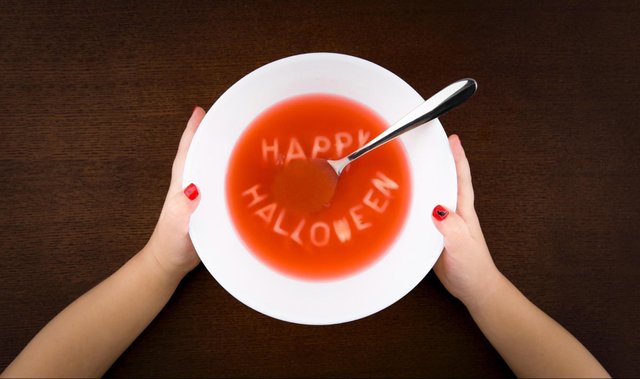 Photo by Xiaoli Zhao on Unsplash
Do you know the story about vampires? Have you ever heard about Dracula? Continue reading for some interesting facts :)
The truth is that the belief in vampires is as old as man itself. Also, the origin of the vampire race remains a mystery.
Vampires are considered to be immortal beings who feed and survive on the blood of humans or animals. Romans, Egyptians, Greeks and other - they all believed that when the sun comes down, white skinned human beings with long teeth called vampires come out from their coffins.
They're always looking for new victims.
There are various beliefs how people could be saved from the vampires and having garlic around was always a good idea.
So, halloween and vampires?
As both as considered scary, the vampire is one of the most popular costumes for Halloween.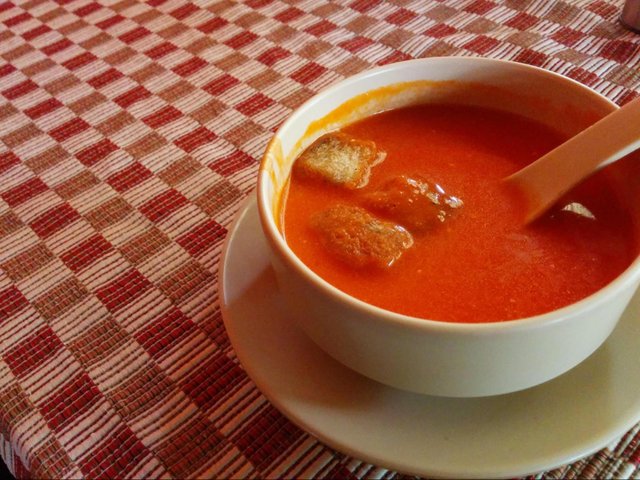 Photo: pixabay
If you want happy "vampires" at your party, you must feed them.
It's time to present to you the "Vampire Blood Tomato Soup".
Ingredients:
1 can tomatoes (I prefer to use whole peeled or crushed)
4 tablespoons salted butter
1 medium onion, cut into large wedges
1 ½ cups water or chicken stock
Salt and pepper
Instructions:
Melt butter over medium heat in a Dutch oven or large saucepan.
Add onion, water, tomatoes and the salt.
Bring to a simmer.
Cook, uncovered, for about 40 minutes.
Stir occasionally.
Blend the soup in the blender.
You can serve the soup with bruschetta or breadstick.
Enjoy with your "vampires" friends! :)