CQ's Food Mantra#02--- Healthy Carrot Beet Reboot Juice 🥕🍹 @cryptoqueen
Hi 🎭Steemians,
Welcome once again to Food Mantra from @cryptoQu33n. In this part of Food Mantra series, today, I'm going to share with you a very healthy juice recipe of CQ 🥕Carrot-Beet Reboot. I enjoyed preparing it. It's healthy and has excellent revival properties. I hope you guys like it.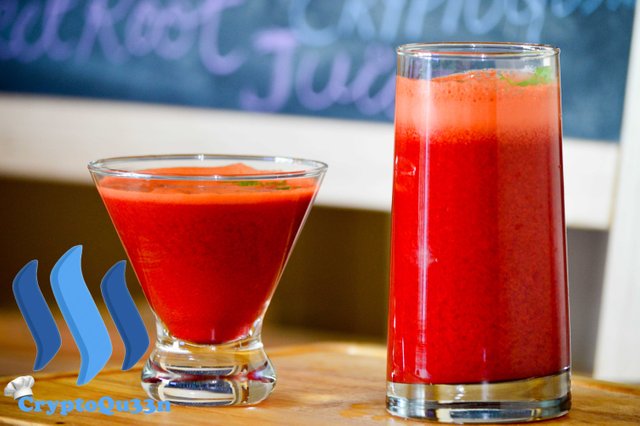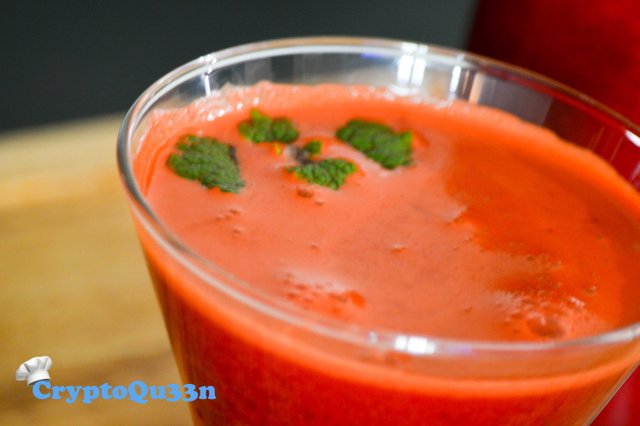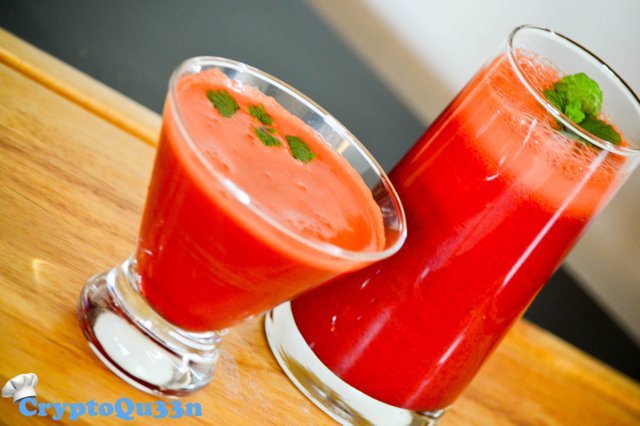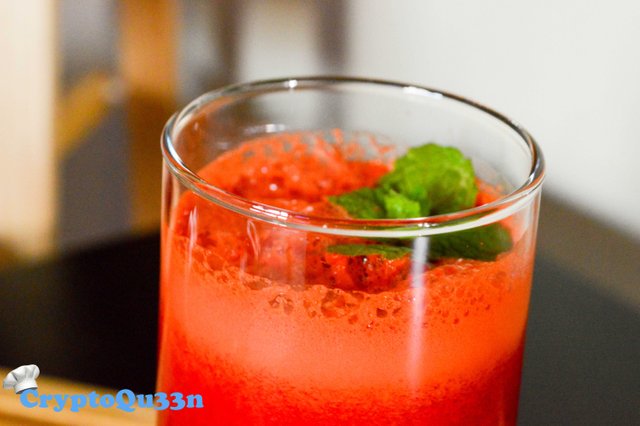 | Preparation time | Total time | Total serving |
| --- | --- | --- |
| 5 minutes | 7 Minute | 1 Serving |
Ingredients
3 🥕Carrots (Medium size)
Ginger root - 1thumb (1" diameter) 20 g
Fresh Mint leaves (3-4 leaves)
Beet Root - 1 beet (3" dia) 150 g
California Orange 1 medium (3" dia) 500g
Lime (peeled) - 1 fruit (2-1/8" dia) 35 g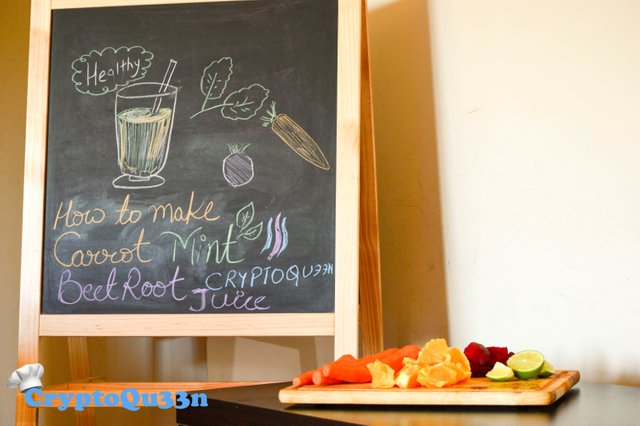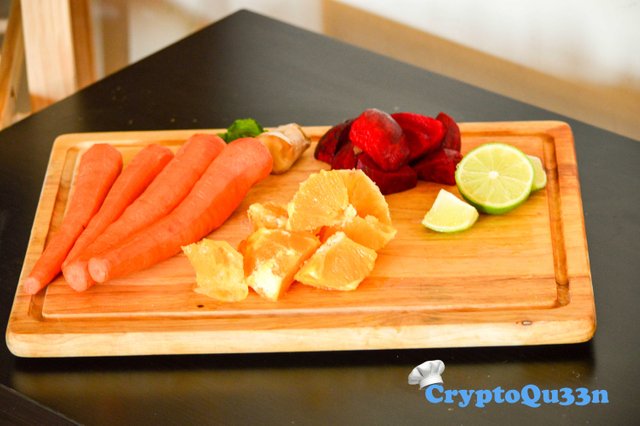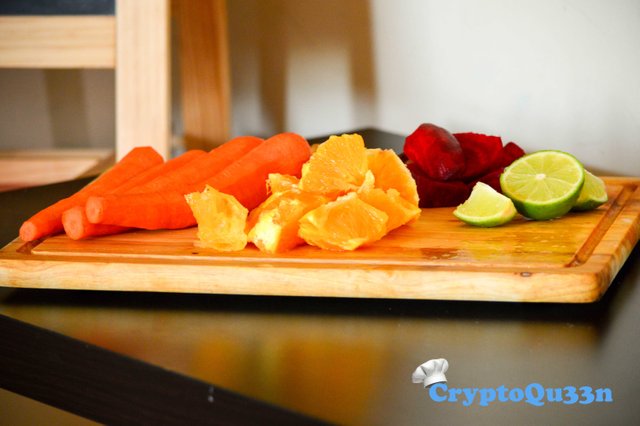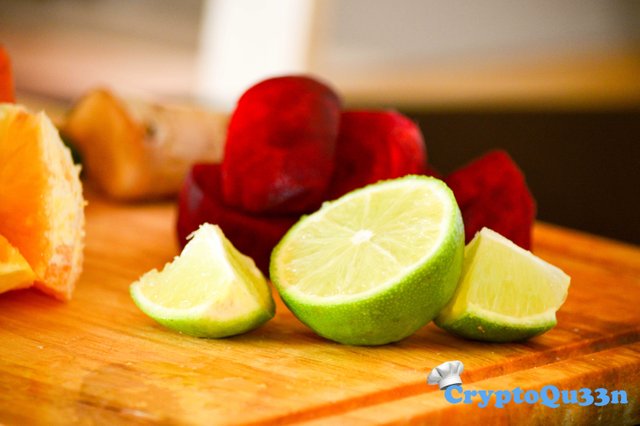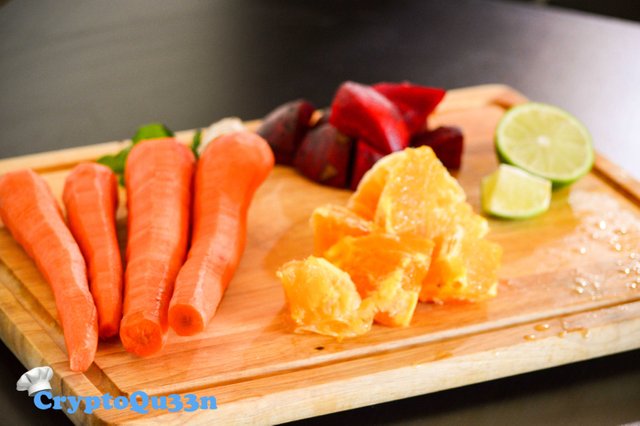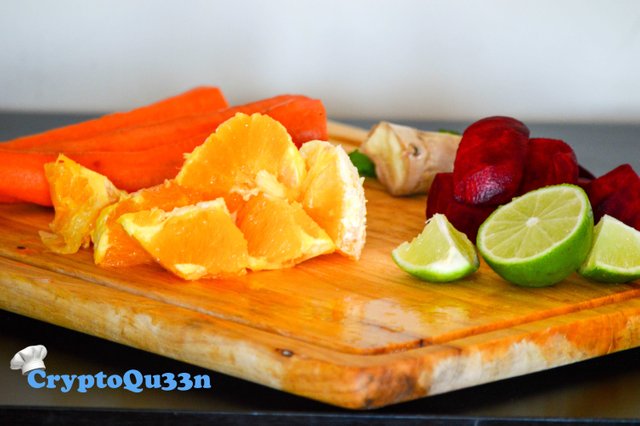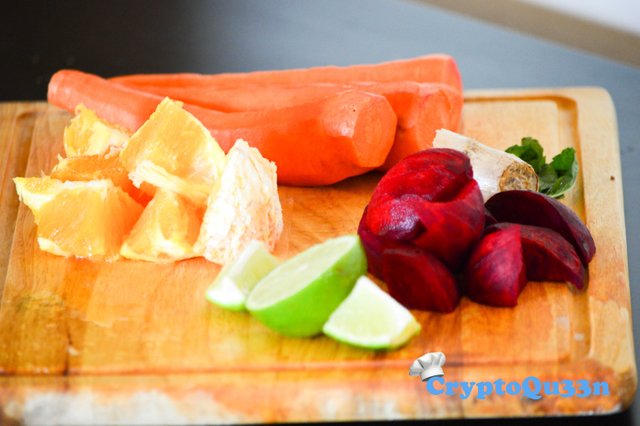 Instructions for 🥕Carrot-Beet Reboot juice Recipe
Pour and process all the ingredients in a juicer.
Shake or stir.
Garnish with fresh mint leaves.
Enjoy this refreshing drink!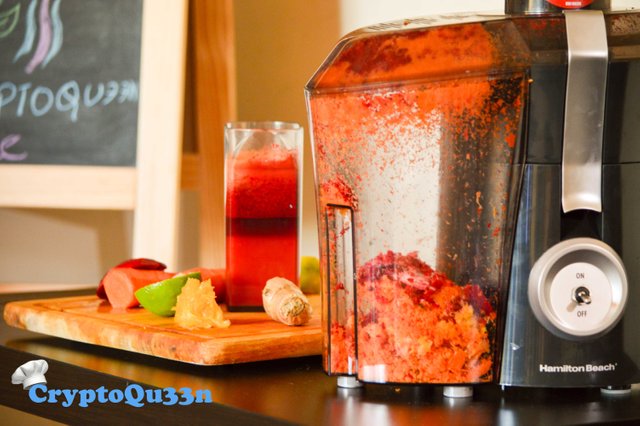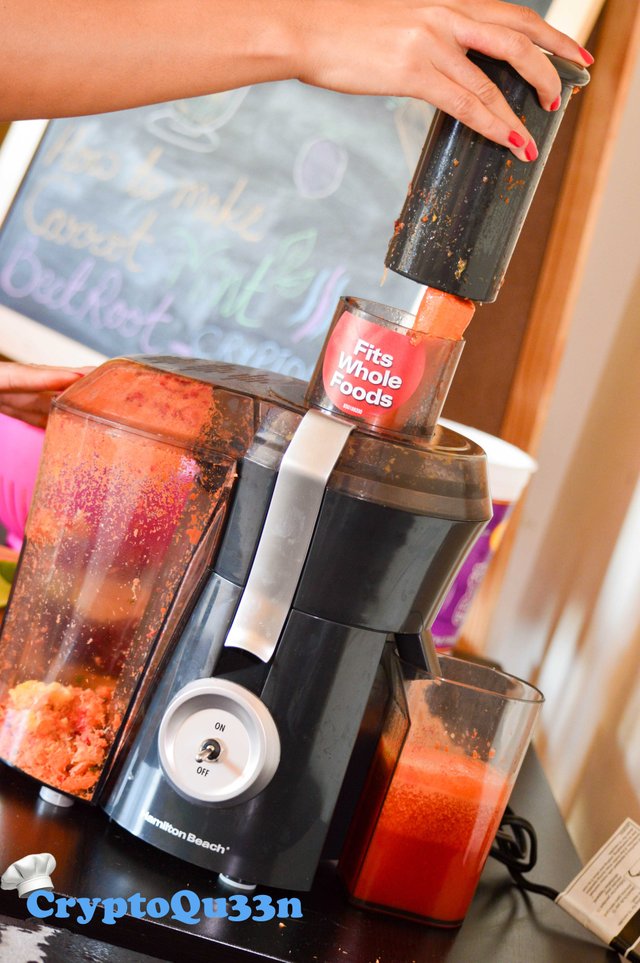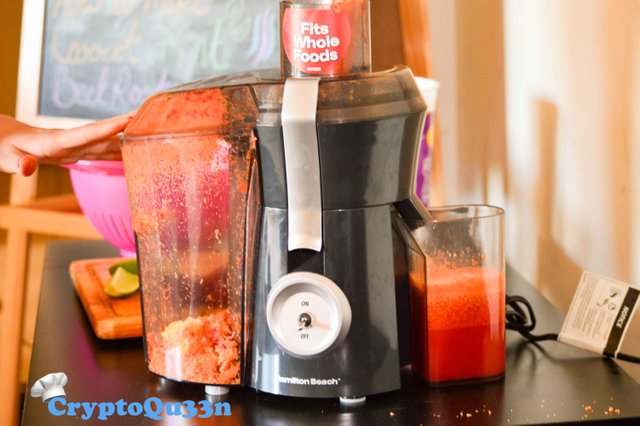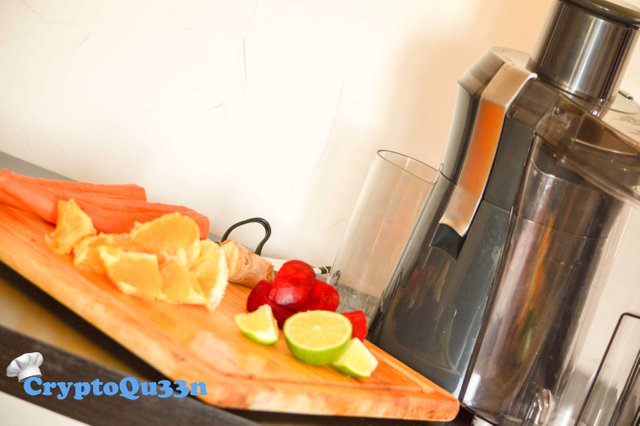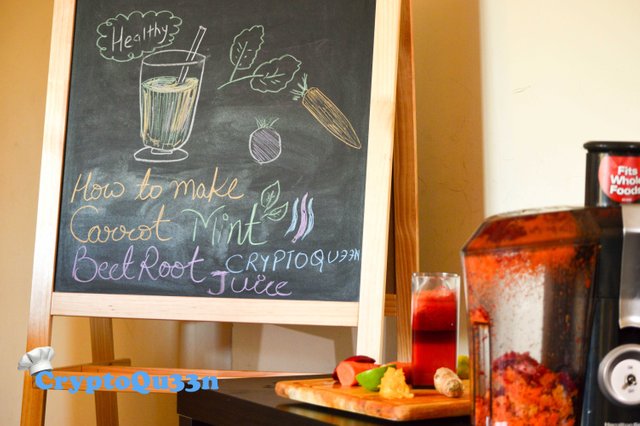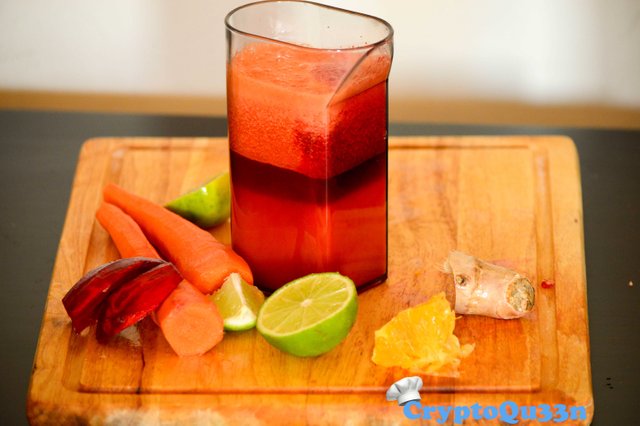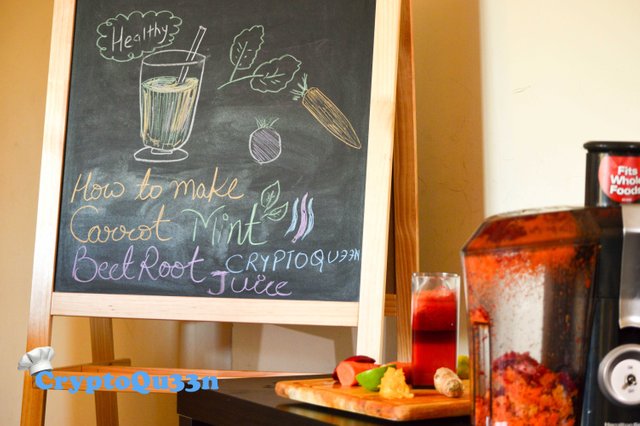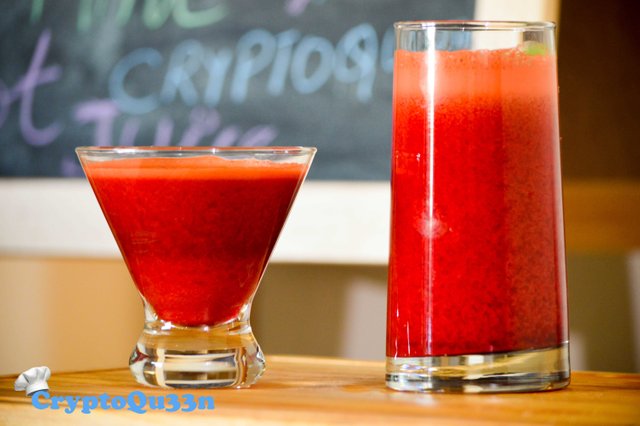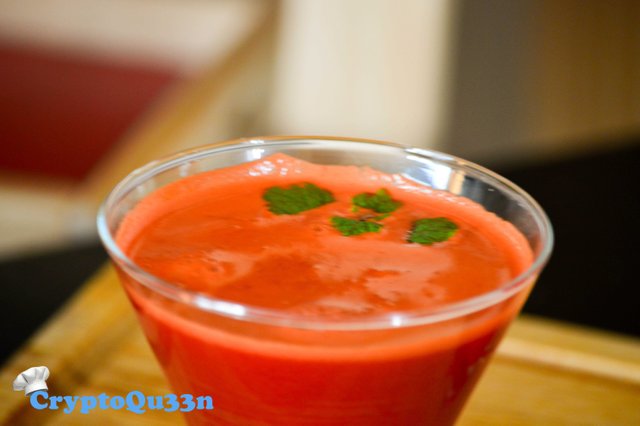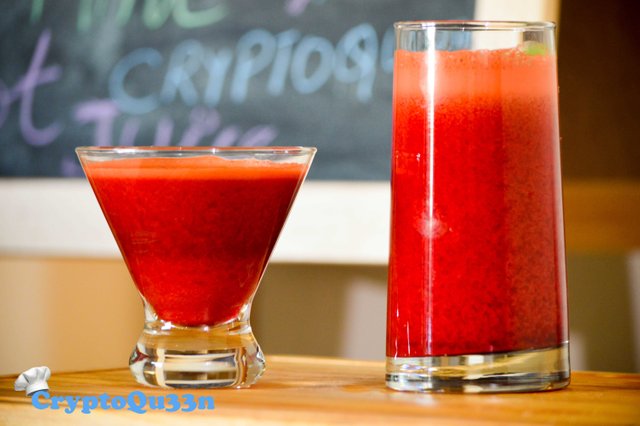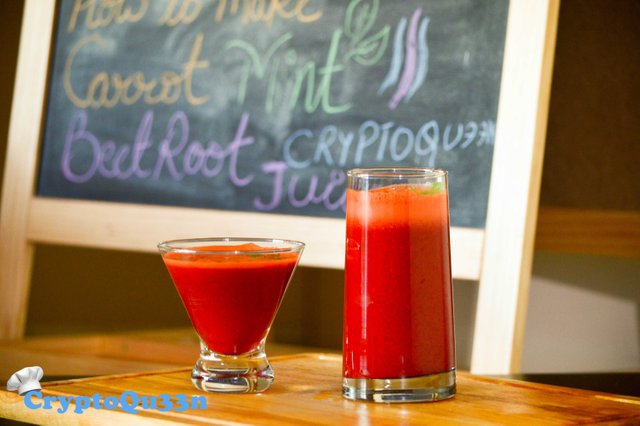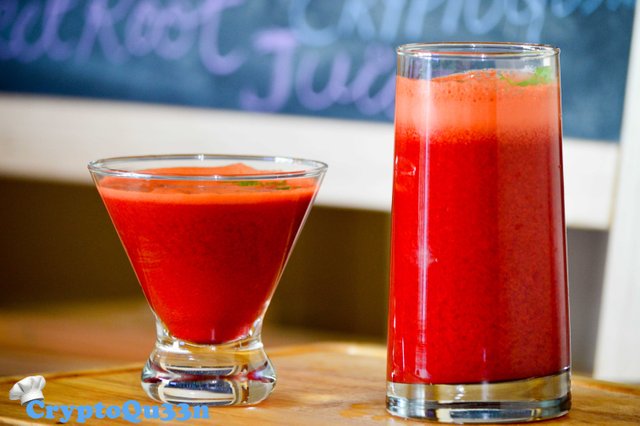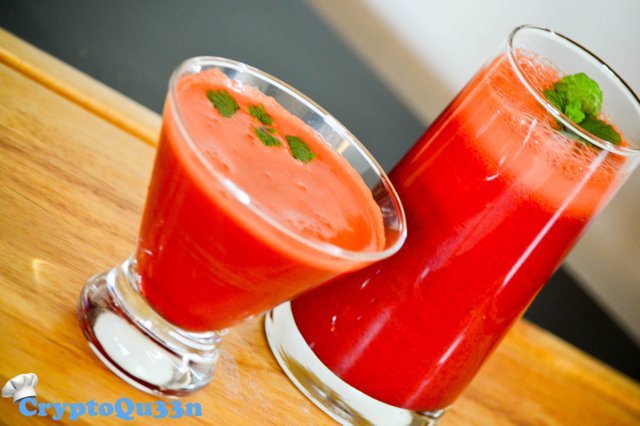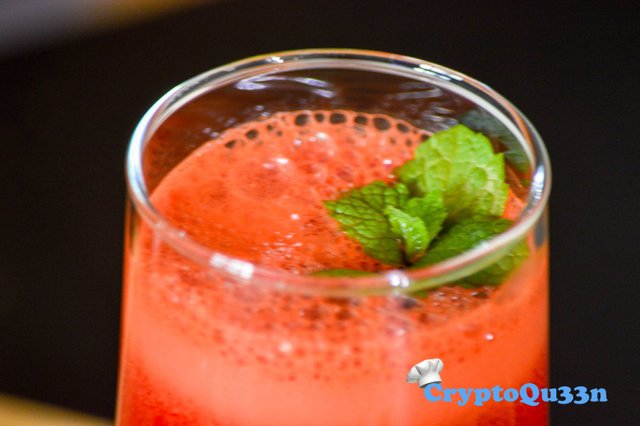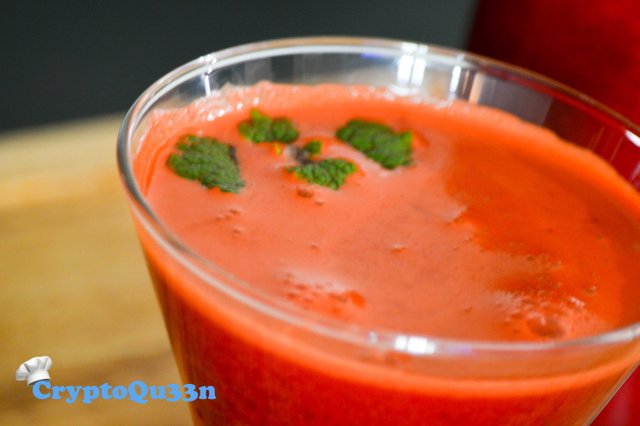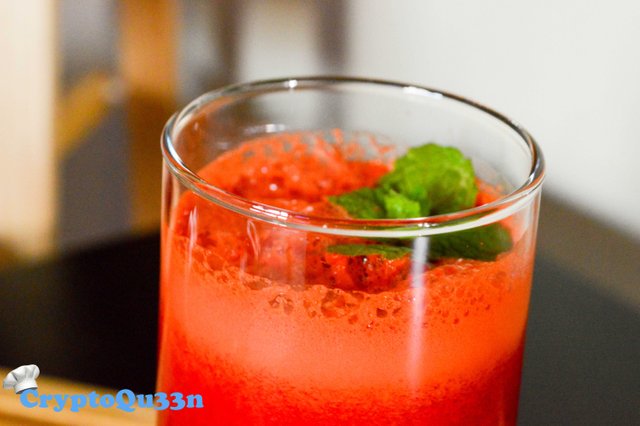 Nutrition Information
Serving Size: 1 of Recipe
Servings Per Recipe: 1
Amount Per Serving
Calories: 388
Total Fat: 1g
Saturated Fat: 1%
Polyunsaturated Fat: 0.0g
Monounsaturated Fat: 0.0g
Cholesterol: 0 mg
Sodium: 309 mg
Potassium: 1032 mg
Carbohydrates: 92 g
Dietary Fiber: 18 g
Sugars: 59 g
Protein: 9 g
Vitamin A: 363% of DV
Vitamin C: 194% of DV
Calcium: 14% of DV
Iron: 11% of DV
*Percent Daily Values are based on a 2,000 calorie diet
Try this recipe and please share your reviews.







If You like this post, do not forget to

upvote 👍 or follow me or resteem 🔁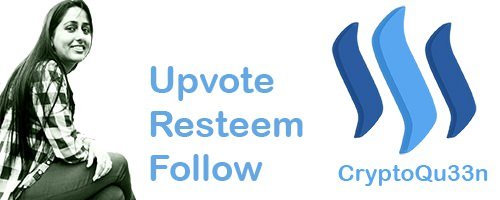 ---
If you liked this post, you may be interested in other articles of mine!
---
CQ's Food Mantra#03--- Fat cutter Spicy Beet Bot Juice - 脂肪切割机辣甜菜植物汁

This is the third post in my food blog series of Food Mantra. In this post, I shared an excellent recipe for the whole day fat loss catalyst.....read more
---
CQ's Food Mantra#01--- Healthy Banana-Mint Shake
This is the very first post in my food blog series "Food Mantra". In this post I shared an easy to make recipe for banana shake .........read more
---
CQ's World through my lens#01--- Beautiful Ocean City⛱, Maryland, USA (Part#1)
This is very first of my travel blog, in which I covered beautiful Ocean City Boardwalk, Maryland, USA. This place is so amazing that you want to go there again and again.....read more
---
CONTEST#01 - All for One and One for all (AFOFA )
This is a contest we started to support those minnows, whose quality work go unnoticed. Please support them by upvoting .....read more
---
Hello Steemit! Really excited to join this new family and here's my introduction
This was my very first and introductory post on Steemit in which I tried to share my thoughts and a road map of what I'll bring to this platform .....read more
---