CQ's Food Mantra#01--- Healthy Banana-Mint Shake 🍌🍹 @cryptoqueen
Hi 🎭Steemians,
Welcome to Food Mantra (meaning Blueprint/Formula) from @cryptoQu33n. In very first part of this food blog series, today, I'm going to share with you a very easy to prepare CQ Banana-Mint shake🍹 recipe. I enjoyed preparing it. It tastes so good and it's healthy. I use fresh mint leaves from my small herb balcony garden for this refreshing drink. I hope you guys like it.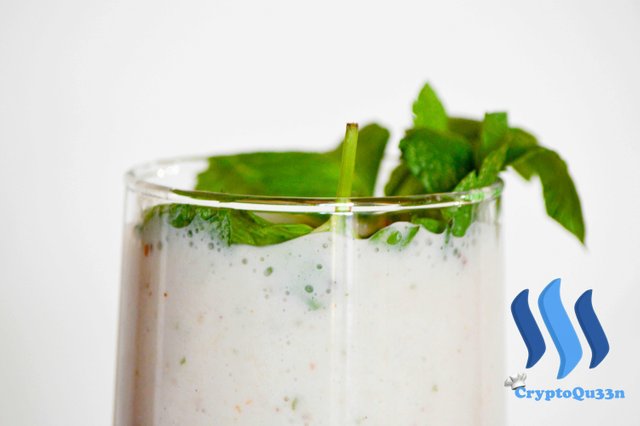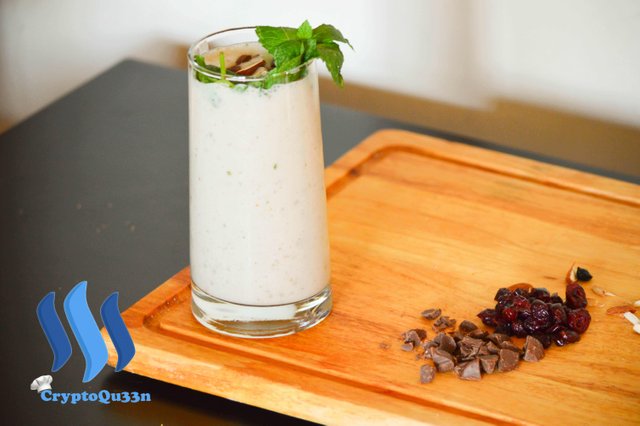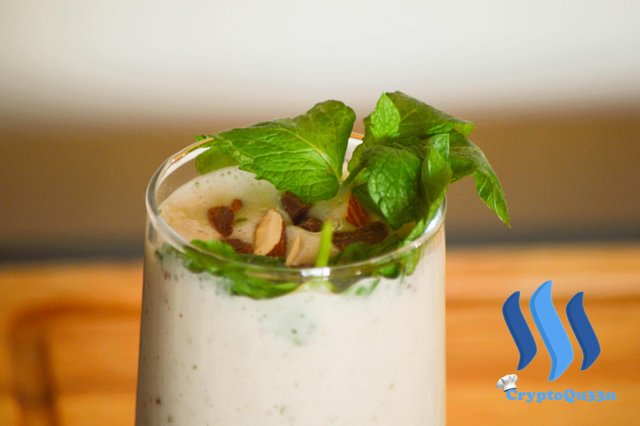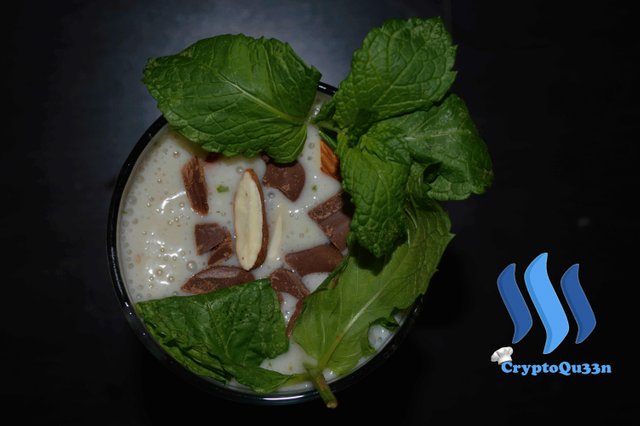 | Preparation time | Total time | Total serving |
| --- | --- | --- |
| 3 minutes | 5 Minute | 1 Serving |
Ingredients
1 banana
2 large scoops vanilla frozen yogurt/ ice-cream
1 tablespoons chocolate chips
1 cup milk (Cold)
Fresh Mint leaves - 6-7
1 tablespoon almonds (crushed)
1 tablespoon dried cranberry
1 tablespoon dried blueberry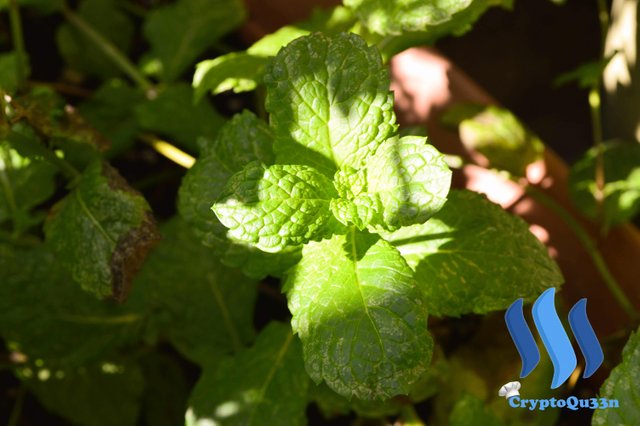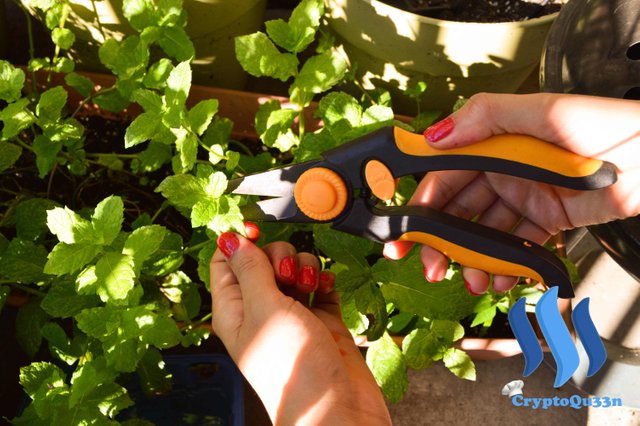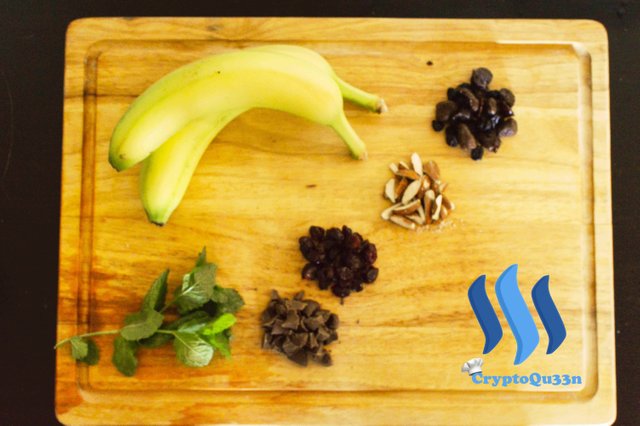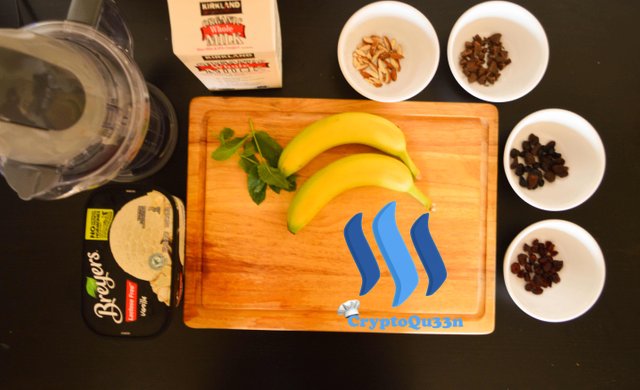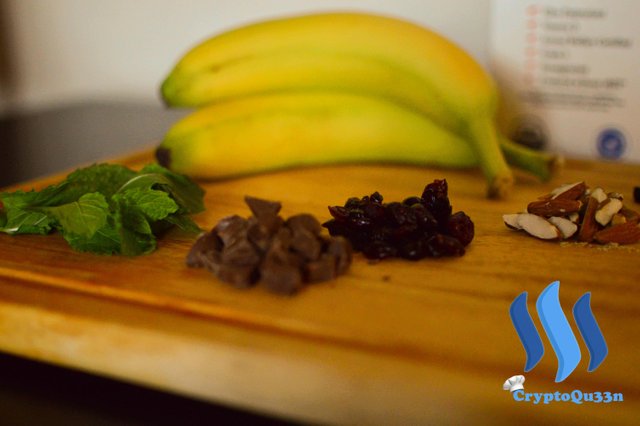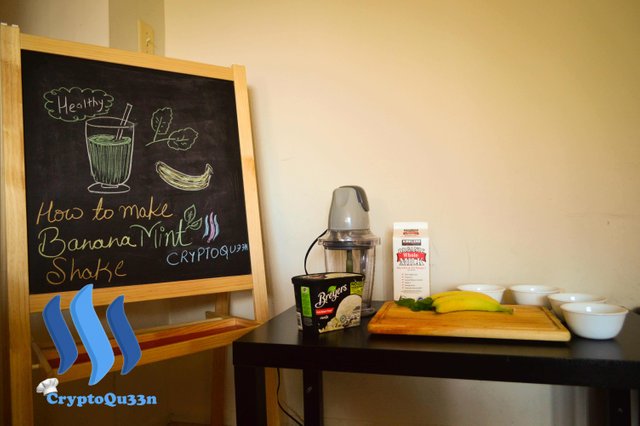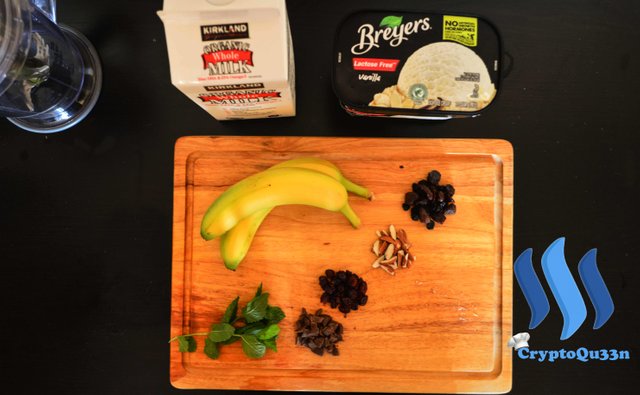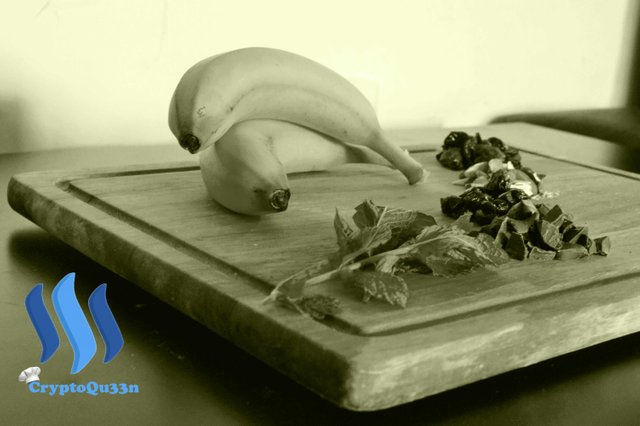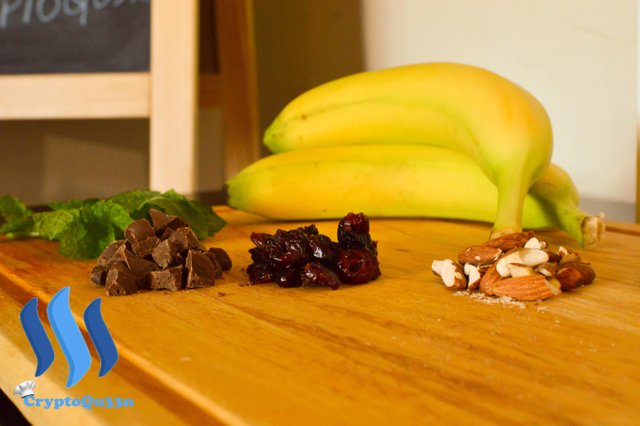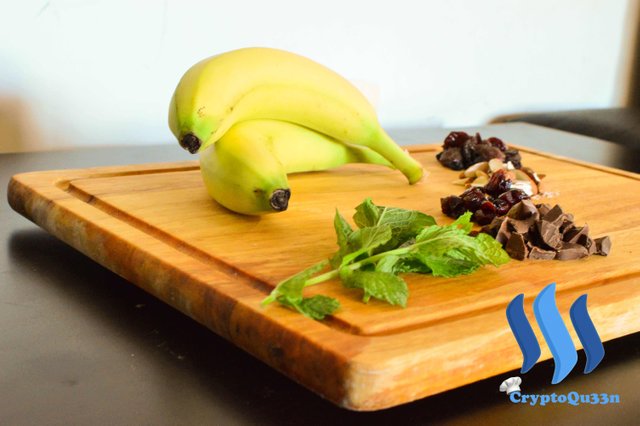 Instructions for CQ Banana Mint shake Recipe
Pour all the ingredients in a blender. Blend on high speed for 30-45 seconds or until banana Mint shake thickens.
Garnish with fresh mint leave, 8-10 crushed almond, 4-5 dried cranberries, 4-5 dried blueberries
Enjoy this refreshing drink🍹!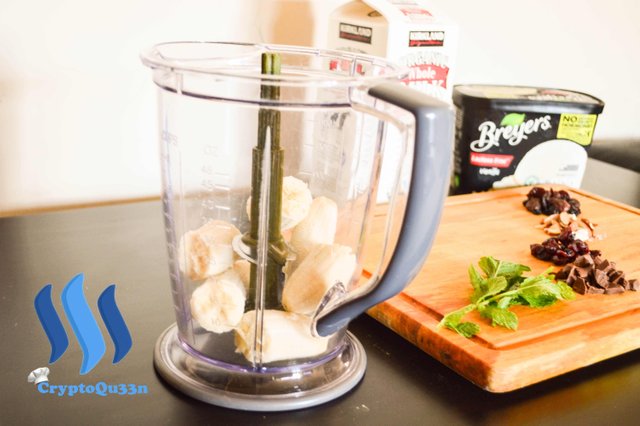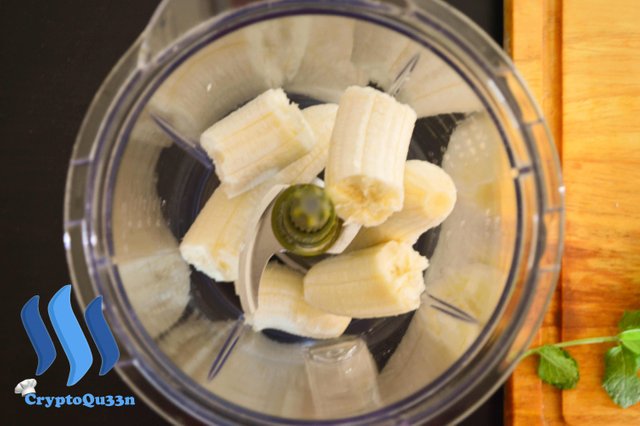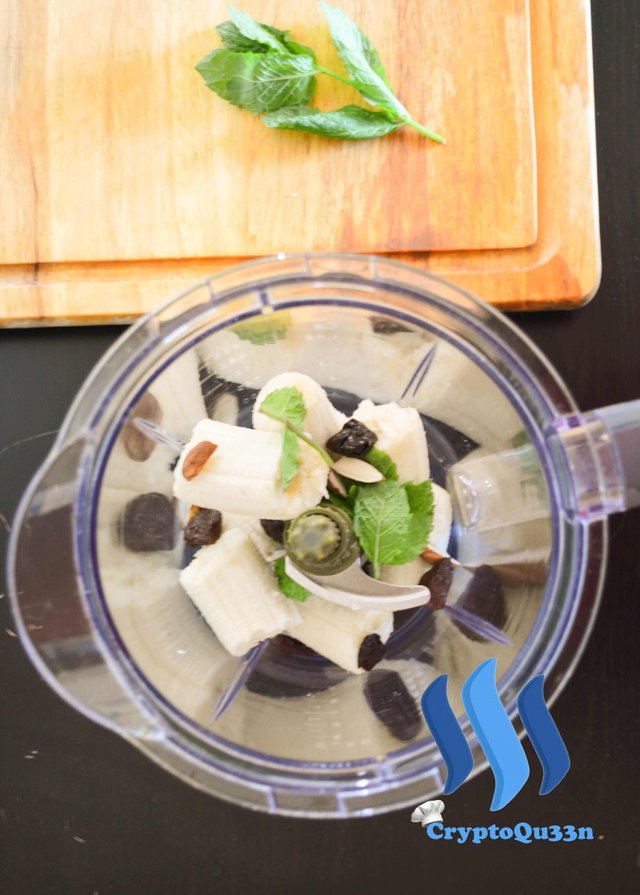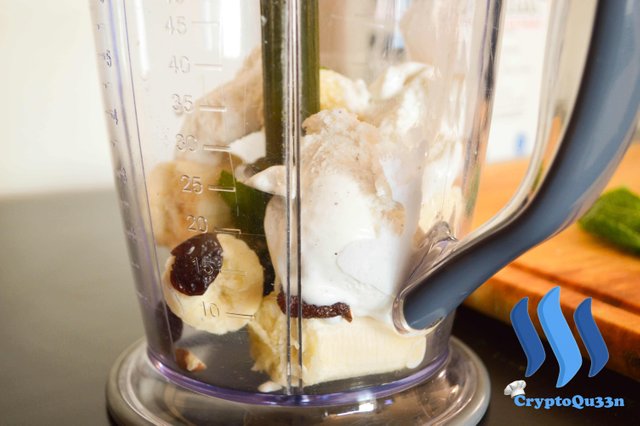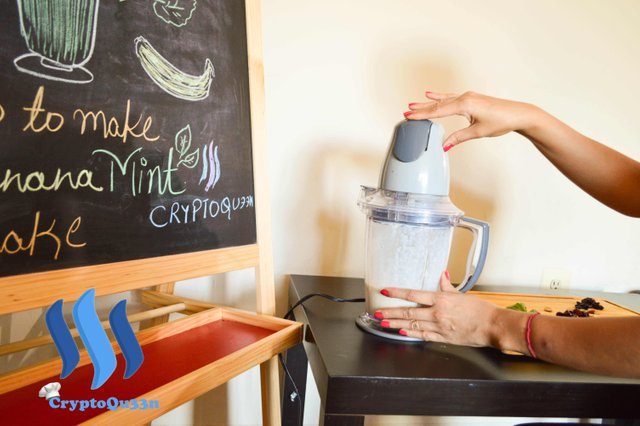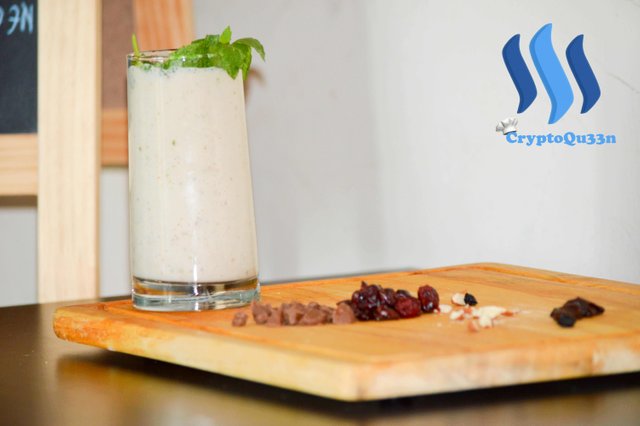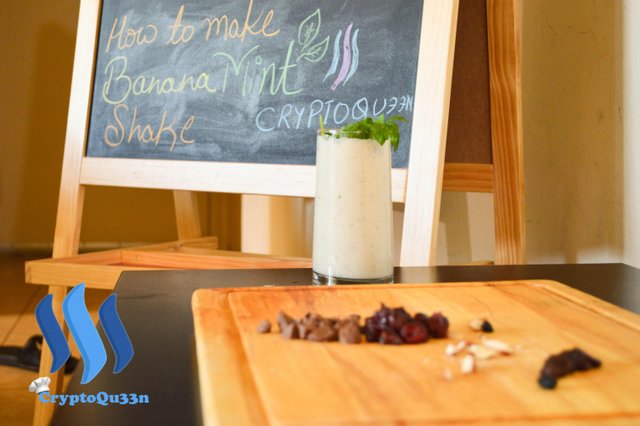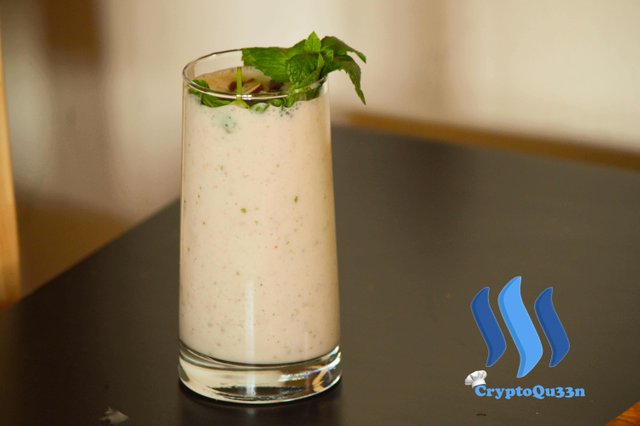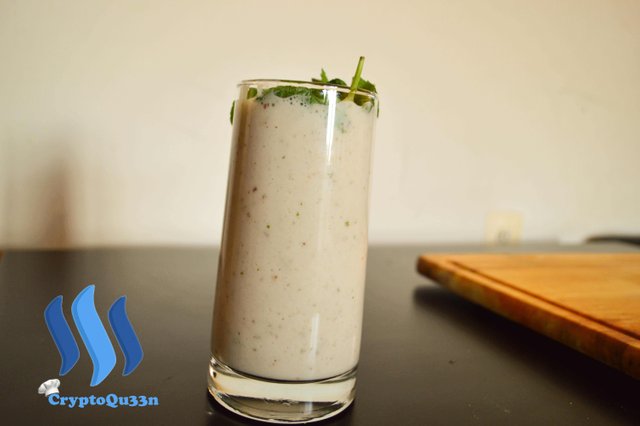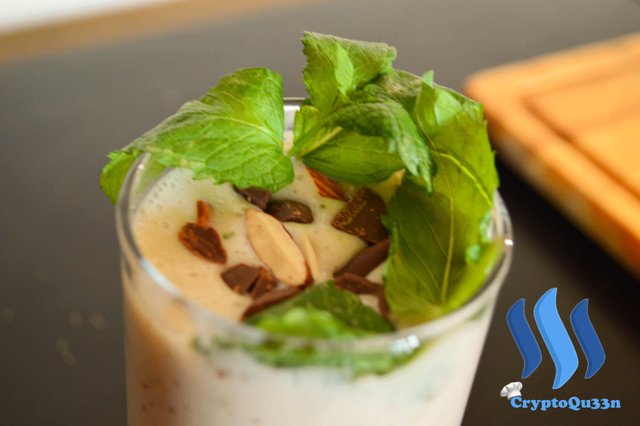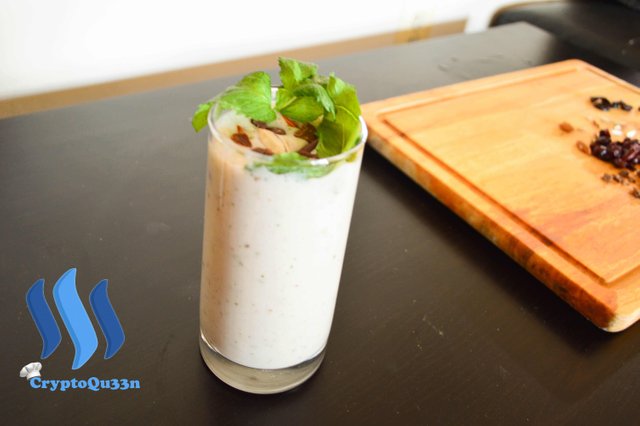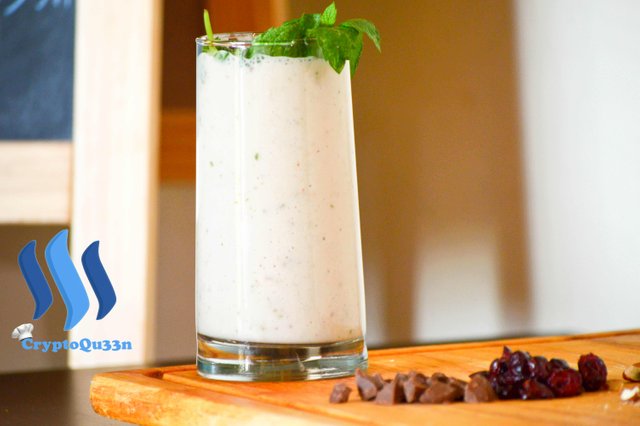 Nutrition Information
Serving Size: 1 of Recipe
Servings Per Recipe: 1
Amount Per Serving
Calories: 576
Total Fat: 23.4g
Saturated Fat: 9.6g
Polyunsaturated Fat: 0.0g
Monounsaturated Fat: 0.0g
Cholesterol: 45 mg
Sodium: 168.5mg
Potassium: 395.0mg
Carbohydrates: 80.3g
Dietary Fiber: 5g
Sugars: 41.9g
Protein: 14.1g
Vitamin A: 12.2% of DV
Vitamin C: 4.5% of DV
Calcium: 77.6% of DV
Iron: 6.6% of DV
*Percent Daily Values are based on a 2,000 calorie diet
Try this recipe and please share your reviews.







If You like this post, do not forget to

upvote 👍 or follow me or resteem 🔁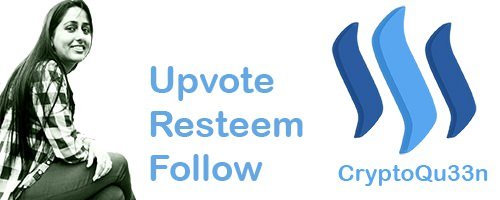 ---
If you liked this post, you may be interested in other articles of mine!
---
CQ's World through my lens#01--- Beautiful Ocean City⛱, Maryland, USA (Part#1)
This is very first of my travel blog, in which I covered beautiful Ocean City Boardwalk, Maryland, USA. This place is so amazing that you want to go there again and again.....read more
CONTEST#01 - All for One and One for all ( #AFOFA )
This is a contest we started to support those minnows, whose quality work go unnoticed. Please support them by upvoting .....read more
SteemMoments-01 Moments we enjoyed on Steemit
This is a blog in which I share my interaction with fellow steemians, which I find interesting. There are some light moment which we shared here. Why so SERIOUS! .....read more
Hello Steemit! Really excited to join this new family and here's my introduction
This was my very first and introductory post on Steemit in which I tried to share my thoughts and a road map of what I'll bring to this platform .....read more
---
The support which you guys showed in past two weeks was phenomenal. It gives me more confidence that I can provide quality content to the Steem platform. From next Monday (August 7th, 2017), food blog will be five days a week!! I was busy this whole week working on new content.
Steem ON!
---