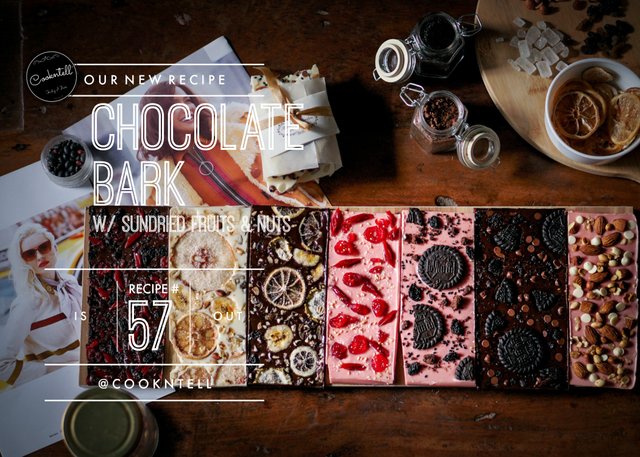 내가 정말로 필요한 것은 사랑이다.하지만 지금은 초콜릿을 조금 먹어도 상처를 입지 않는다. 🍫🍫🍫
Aloha guys! And hello to my beloved Steemians who had nothing to do but just nibbling chocolate bars all day long! Lol. That sounds like me. Gosh, I've been cheating on myself the past few days and eating kitkats while watching netflix is already getting into a habit. And I hate it but I love it too.
"Hello! Welcome to Cookntell!"
This is recipe #57
Chocolate Bark w/ Sundried Fruits & Nuts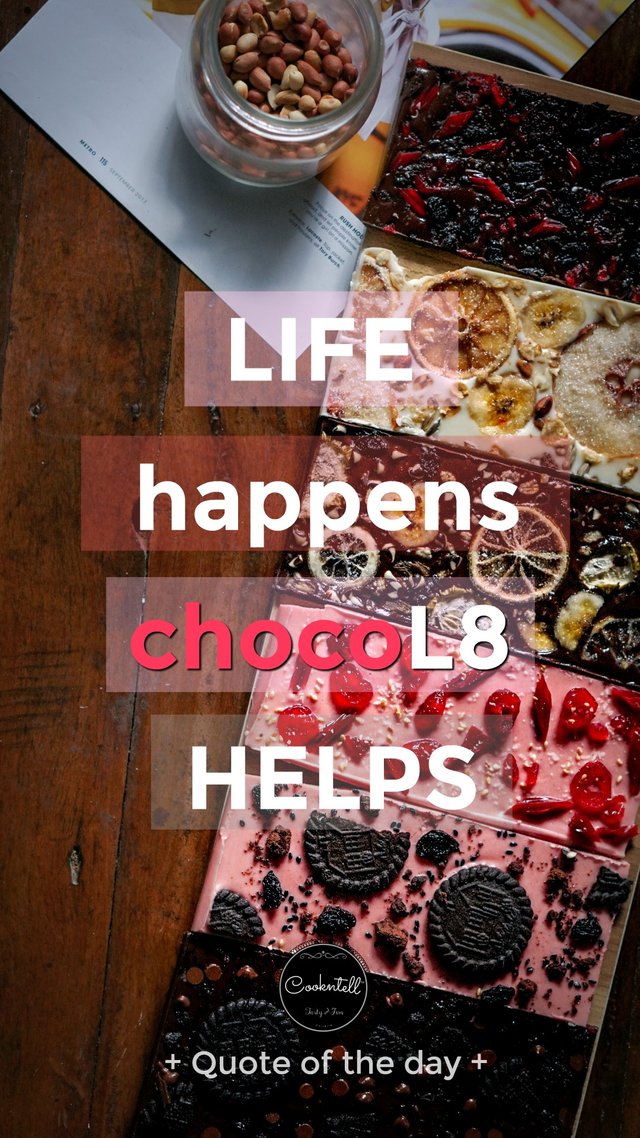 It's been a struggle since my last decision for tonsillectomy but thank God I found these natural supplements that really helped me alot and by eating proper diet too that would mean eliminating all sorts of processed sugars and that includes my kitkats, toblerones and cadburries junks.
It wasn't easy but I had to be strict and vigilant for my health's sake or else my blood cells are gonna scream hard of dying. Lol. I had once a blood analysis test and it was the baddest of all the results of my entire lifetime. My rbc's are totally clogged and crowded, sticking to each others like lovers in Paris.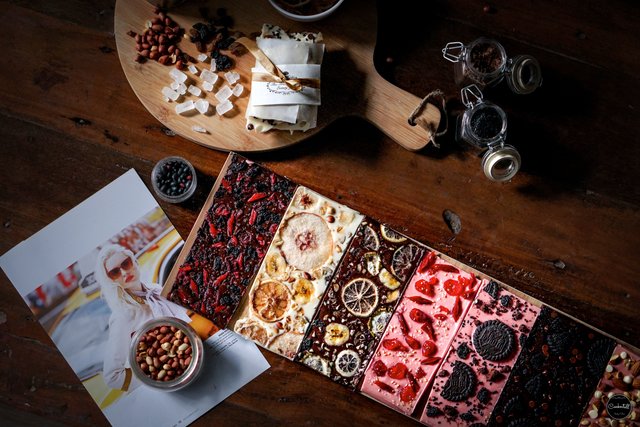 As the doctor informed me about my blood test, I was totally in fear knowing that I'm still young and my blood test are way cray cray but yes still young to have a longer chance to shift my diet and stick to something very healthy. I was totally freaking out coz of the result and decided to take care of my diet and sugar intake also majorly to drink alot of water.
Yes we're like plants we need a lot of hydration to survive and clean our systems or else we'll die honeyless. Anyways, after that time I abstained from eating all sorts of chocolates in the choco planet. I admit it was so hard to resist temptations but made it.
🍫🍫🍫🍫🍫🍫🍫🍫🍫🍫🍫 VIDEO 🍫🍫🍫🍫🍫🍫🍫🍫🍫🍫
Watch this ASMR VIDEO for a full recipe adventure!
All I did was to look at my live blood analysis video and it's already enough to freak all my systems out so yeah I survived the temptations. And I got healthier, no tonsillectomy done and my tonsils are doing better than before.
But after many years of abstinence, my ugly tastebuds are asking me to try one and my brain agreed to it saying, "yes tastebuddy is right. It's been a long time already and besides you're healthier now. One bite doesn't hurt at all."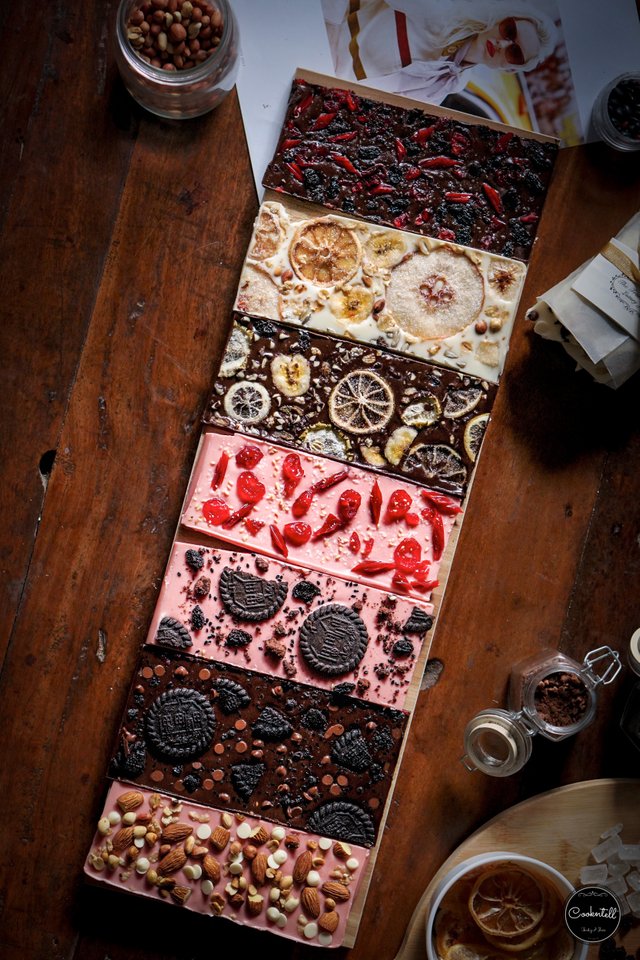 And I gave in. So for a week already I've been nibbling some kitkats while watching netflix. And I feel so guilty to the highest level. I know I'm very sensitive to sugar and I suffer a lot after eating one but I was too dumb to did it again.
And so far I was suffering a little bit of its consequence. I had some itching all over my body but my tonsils are doing good so far no pain at all. I guess in life we never learn something unless we encounter and experience some very traumatic events in our life and that'll totally change us into a different person.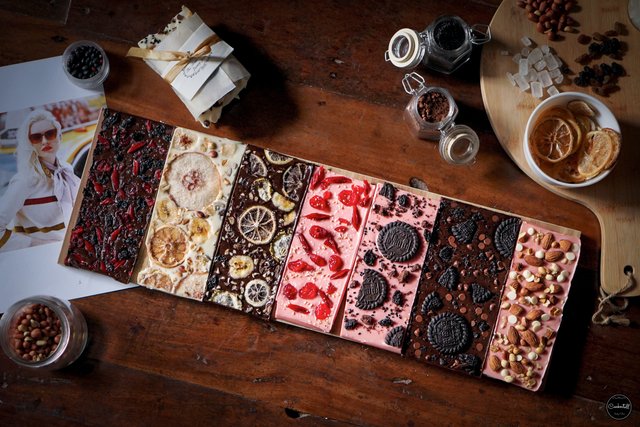 But kitkats taste so deng good that I forgot all the worries in life and indulged into its own majestic sweetness. Drinking a lot of water may help sometimes but you gotta need to compensate by drinking a lot of it, like a lot in order to cleanse your blood from the destructive sweet kitkat monsters.
I've been taking Rain Soul supplement for four months already and also olive leaf every night plus tons of vitamin caps and my beloved Magnesium I can't live without. If you're curious what is magnesium for. It's intended for those type of people who wants nothing but to be happy. Lol. Google search will help though.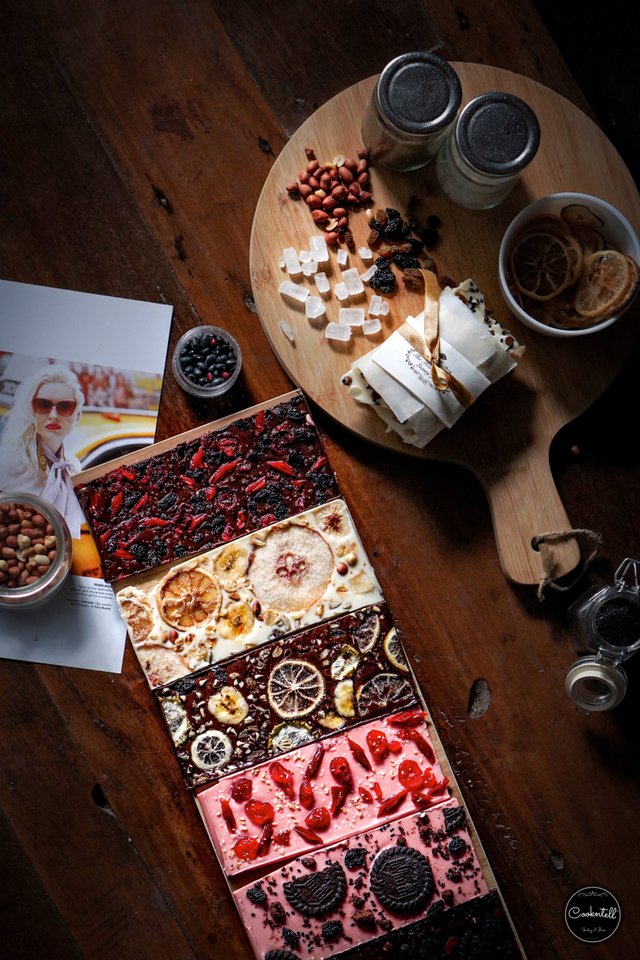 My current situation is way different from when I was having this cray cray job at the hospital and also take note "underpaid". My main focus now is just my photography, food and health and also life itself. I guess doing what you really love to do will indeed bring a positive impact to your life. When you put your heart into it I believe it'll change your life forever.
Alright, taking you back to the recipe video, this recipe is so far my longest shoot among all of my food videos amounting to 9 minutes full video. And it took me three days to fully shoot all of the scenes since sun drying the fruits took me a full day and the rest of the scenes are so full of details which took me 2 days additional to get it done. I deserve the longest rest and pampering moments I guess after this. :-D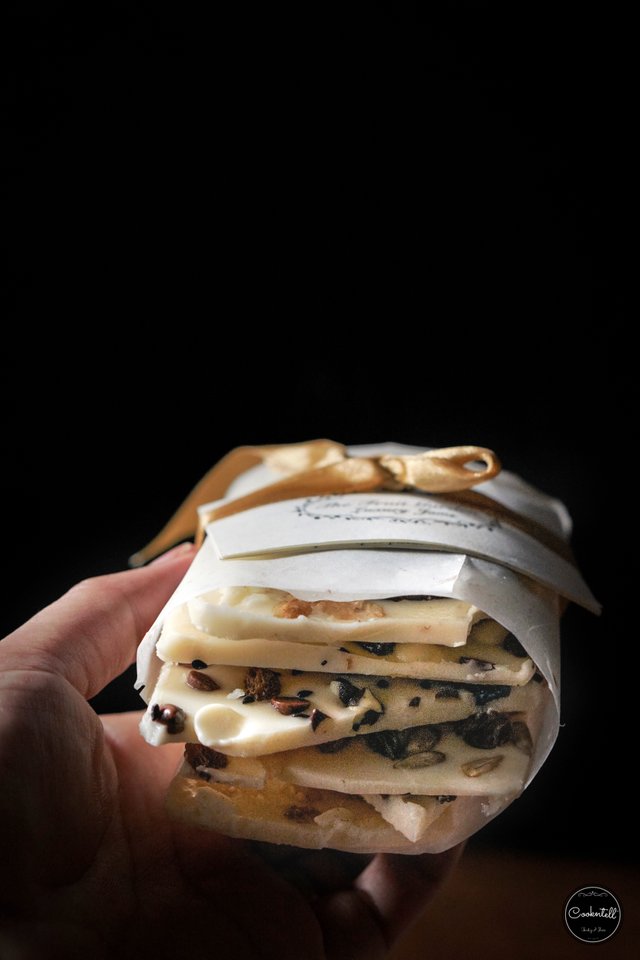 For this recipe, I love the idea of using fruits as toppings which makes it look unique after all and ideal for presents and giveaways for special ocassions like birthday or even a wedding.
I would love to make this again in the future but it's gonna probably be loaded with tons of berries on it. :-) or maybe roses. Manually sun drying it takes a lot of time and waiting to do. But having a dehydrator will help. also the texture and color is different with sundried and with dehydrator itself which is brighter and the color is retained compared to sundried.
After sundrying the fruits, I showered some white sugar to produce a different texture it came out well so far.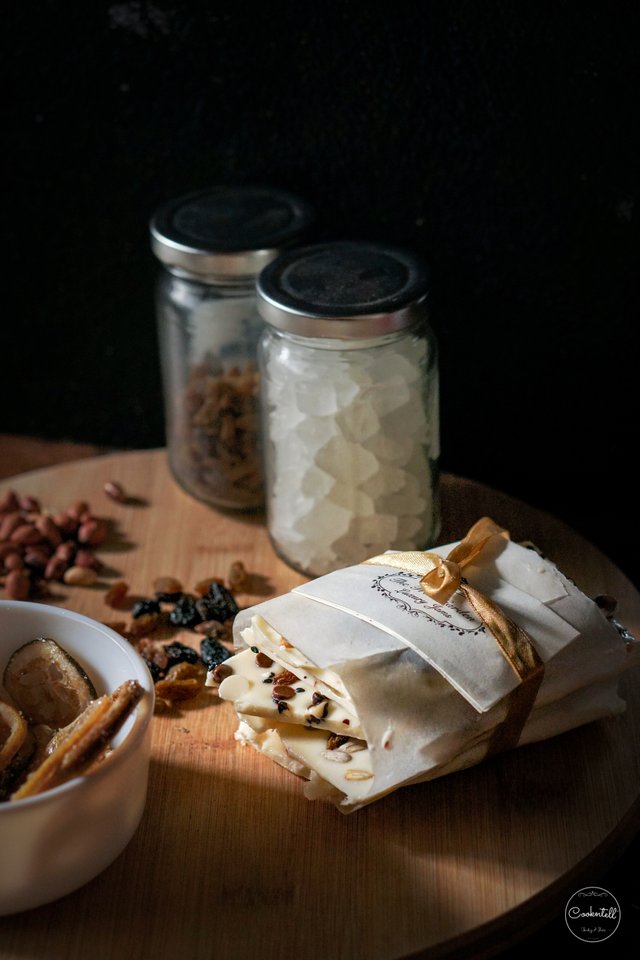 I love the white chocolate among all three flavours. It looks so classy and neat with the dried fruits on it too. So far pear is my favourite topping. It taste so fruity and sweet and its smell is enticing.
I only tasted some since I decided to get back to my strict diet again. But I am glad I was able to make my own version and home made chocolate bark and I really had fun during the entire recipe shoot. At first I had no idea I can use fruits as toppings for chocolates not until my friend suggested me to make one.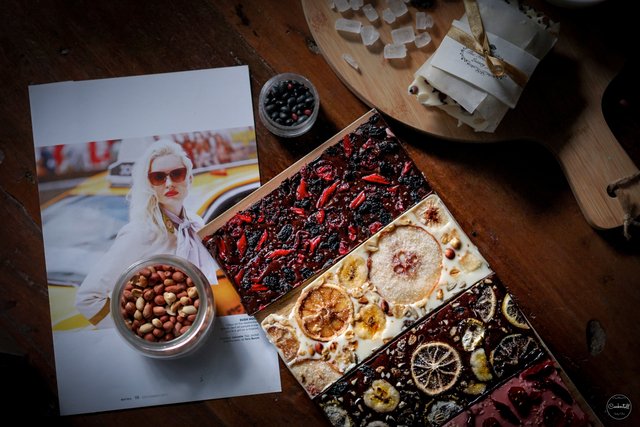 So i hope you guys like this recipe. If you wanna give it a try please let me know how it goes then and I'd be glad to hear from you. You can pick your own desired fruits for your toppings.
Also please feel free to grab the recipe photo! Cheers and have a sweet day! XOXO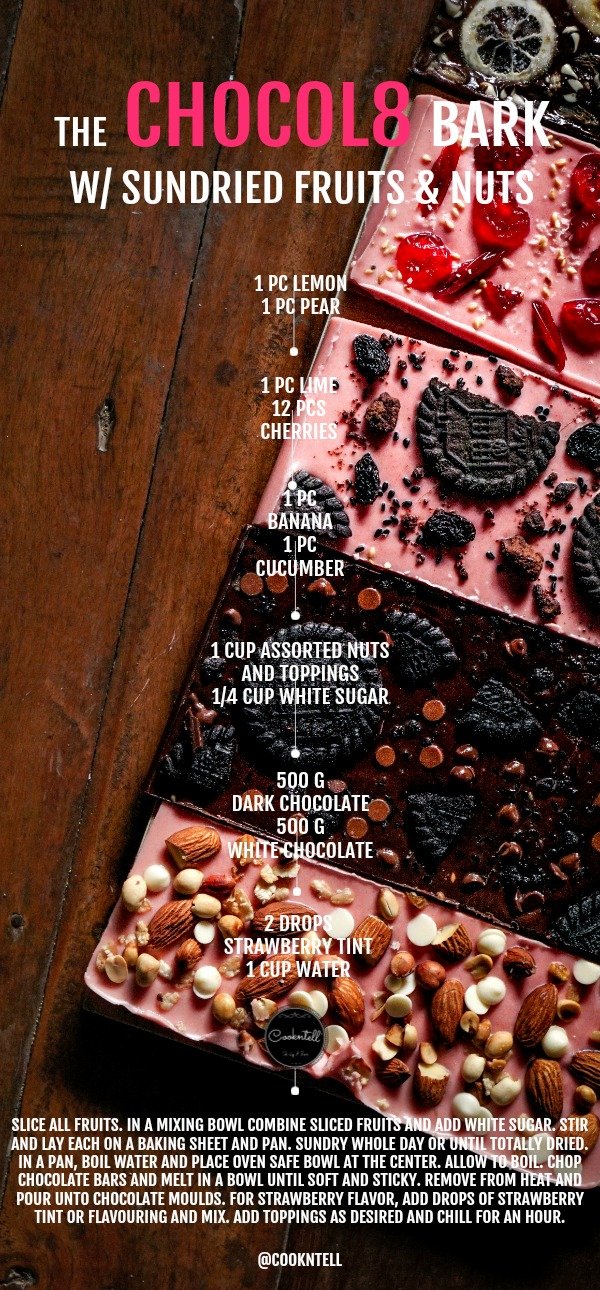 INGREDIENTS
1 pc lemon
1 pc pear
1 pc lime
12 pcs cherries
1 pc banana
1 pc cucumber
1 cups assorted nuts and toppings
1/4 cup white sugar
500 g dark chocolate
500 g white chocolate
2 drops strawberry tint
1 cup water
DIRECTIONS
Slice all fruits. In a mixing bowl combine sliced fruits and add white sugar. Stir and lay each on a baking sheet and pan. Sundry whole day or until totally dried. In a pan, boil water and place oven safe bowl at the center. Allow to boil. Chop chocolate bars and melt in a bowl until soft and sticky. Remove from heat and pour unto chocolate moulds. For strawberry flavor, add drops of strawberry tint or flavouring and mix. Add toppings as desired and chill for an hour.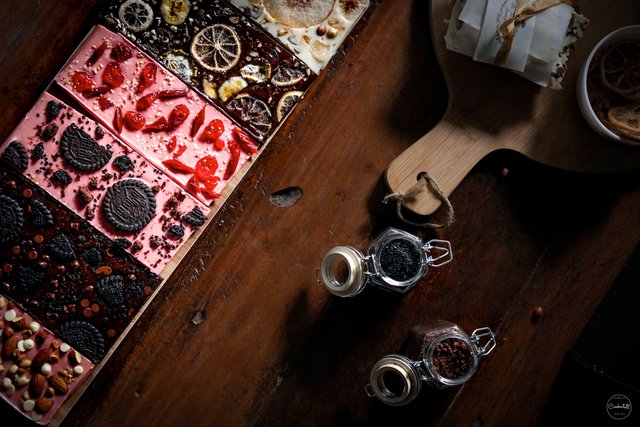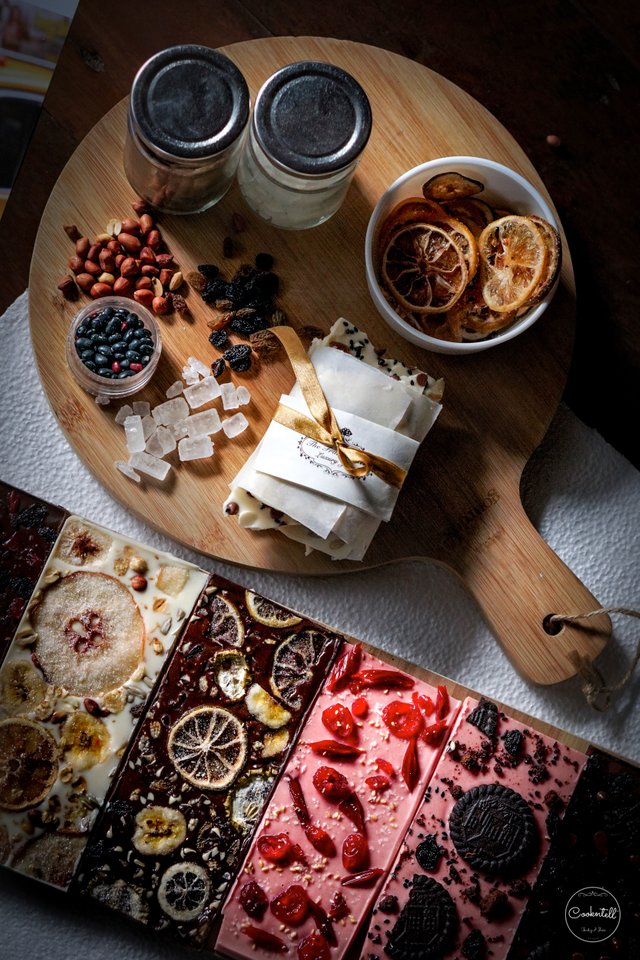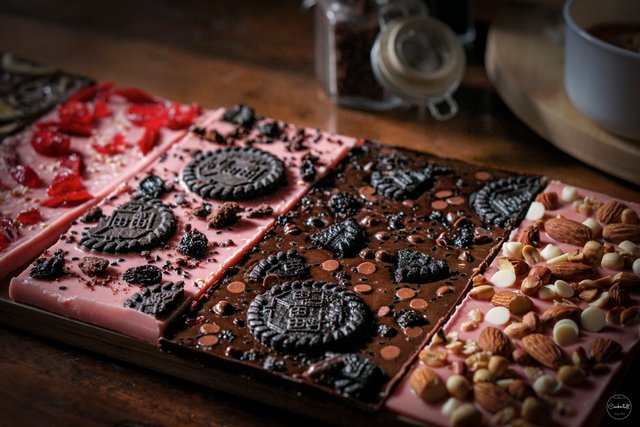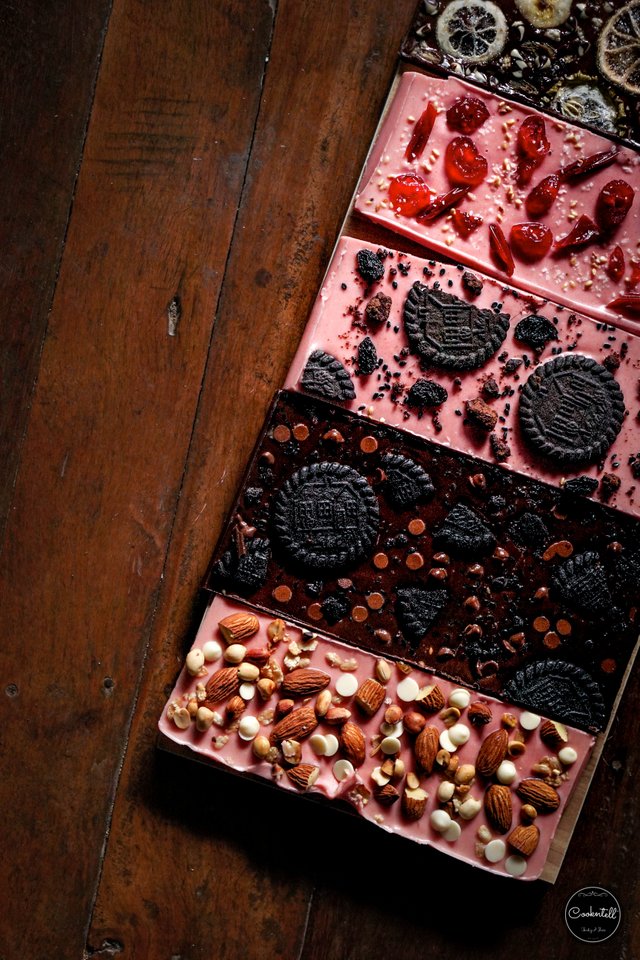 Thanks again for visiting my blog! If you've enjoyed and found this post valuable and if you would like to see more of my cookntell posts daily, then your upvote would be much appreciated!
:-)

See you on the next cookntell.

Love,
Jayne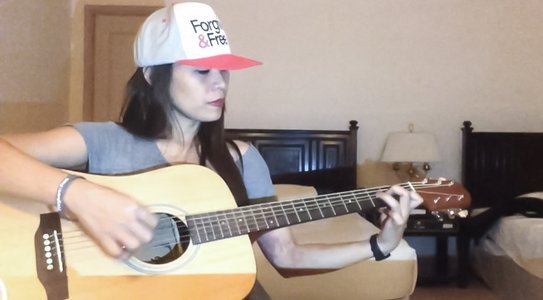 Guys, English is not my first language so sorry if there're any discrepancies. :-)
For my daily Cookntell food photography follow at my social sites:
Steemit
Instagram
Pinterest
Facebook
Twitter
Youtube
My Featured Steemit Posts
You can view some of my Featured Contents here:
Curie AUTHOR SHOWCASE/Mozzarella Burst Garden Special Buckwheat Pizza
BUILDAWHALE CURATION DIGEST/ Fruit Salad n' Cream Avocado Boat | FOOD PHOTOGRAPHY
BUILDAWHALE CURATION DIGEST/Cookies & Cream Mousse
OCD NOMINATION OF THE DAY/"Be Awesome Dragonfruit Smoothie
THE DAILY SNEAK/The Ultimate Chocolate Avocado Tart
DAILY HIT PARADE FOR NEWCOMERS/The Famous Filipino-Style Chicken Adobo
DAILY TRUFFLE PICKS: THE TOP 10 TRUFFLES/Chocolate Chunk Cacao Wafers ICE CREAM with Almonds and Walnuts VIDEO
THE BEST FOOD POST/Dark Chocolate Vanilla Cookies
THE BEST FOOD POST BY "RED FISH"/Pomegranate Choco Millet Cookies/VIDEO
DAILY PAYOUT STATS REPORT/Vegan Chocolate Cake
Watch More of My Recipe VIDEOS!
I have to be honest with you guys. I don't really call it vain but I love watching my food videos. It feels like a meditation for me. It is basically the sound and art in the kitchen. The sound of the fork, the spoon, the knife, the cutting board, the water, the mixing, the squeezing, the blending and everything in it sounds like in a grand symphony: a kitchen live music. For me, it is just sooo soothing. It's the reason why I put audio on my videos so you guys can experience a different way to watch too. And for that I wanna share with you some of videos here:
Watch More of My Recipe VIDEOS!
Four Flavoured Pie
Easy and No Bake Choco Peanut buter Cheesecake
Oreo Ace Graham Munchkins
The Leftover Mini Pizzas
Mango Coconut Bites "Quick & Easy"
Mango Icebox Cake "Mango Float"
"Mango Float" Creamy Icebox Cake
Vegan Almonds Avolato
Sakura Sweet Rolls
Baked Chicken Parmigiana
Dark Chocolate Vanilla Cookies
Pomegranate Choco Millet Cookies
Mozzarella Burst Garden Special Buckwheat Pizza
The Ultimate Chocolate Avocado Tart "Quick & Easy"
Vegan Chocolate Cake "Guilt Free"
The Famous Filipino Style Chicken Adobo
Chocolate Chunk Cacao Wafers Ice Cream with Almonds & Walnuts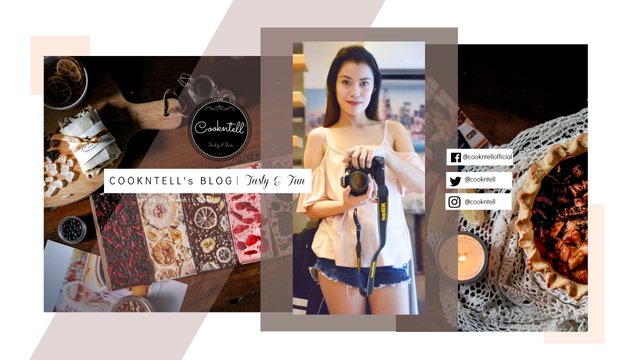 ©Cookntell Photography
All photo contents of cookntell are original photos created by ©Cookntell and cannot be copied or used without the permission of Jayne Alexander. @cookntell
"Thanks for visiting and I'll see you again!!!"

XOXO

I believe in the VALUE OF ORIGINALITY and I admire Steemians who are dearfully sharing their original work of art. However COPY and PASTE behavior is totally discouraged. Be authentic not a C O P Y P A S T E cat. You can mimic the result but not the creativity. It's called originality, you should try it sometimes. Cheers to the C O P Y P A S T E cats!

🥂🐱

Join us now @steemitbloggers