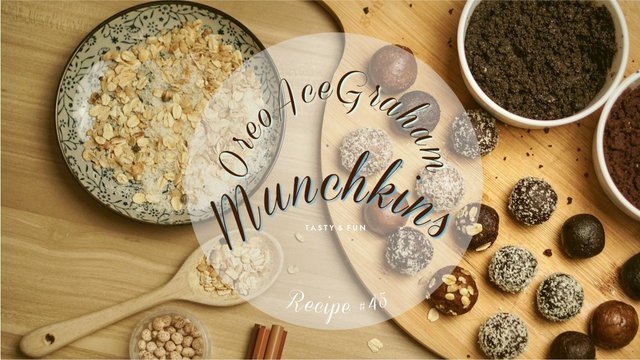 静かにして、ムンキンズを食べる。
Keep calm and munch munchkins! Zup my fellow Steemians! Today is another day overloaded with sweetness indeed. Sharing you another crazy recipe from me again.
Please watch the video to not miss this very easy treats good for your kiddos or fwends or classmates or maybe roomates and workmates. :-)
"Hello! Welcome to Cookntell!"
This is recipe #46
Oreo Ace Graham Munchkins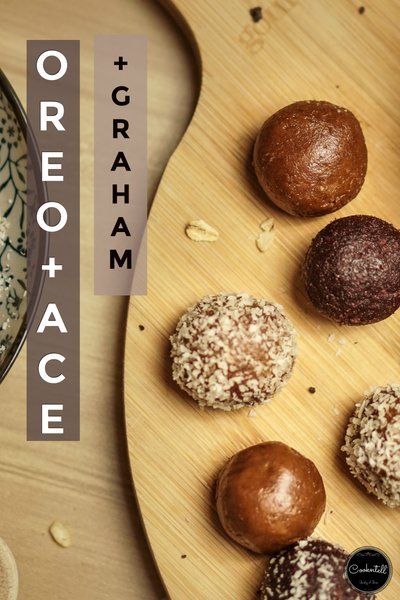 This recipe is based from my high school memories. My classmate use to sell this delicious and addictive treats called "Choco Munchkins".
I ended up spending all my money for this snack. She would sometimes use white sugar to coat these cute munchkin balls then sell it for 2 pesos.
Watch this VIDEO for a full recipe adventure!
One time I asked her to share her recipe and she said it's a secret. Haha! I was so sneaky back then and I kind of going with her after our class in the afternoon and she would buy the ingredients at a local store.
And I secretly followed her to a grocery store. I saw her bought some ace crackers, margarine and condense milk.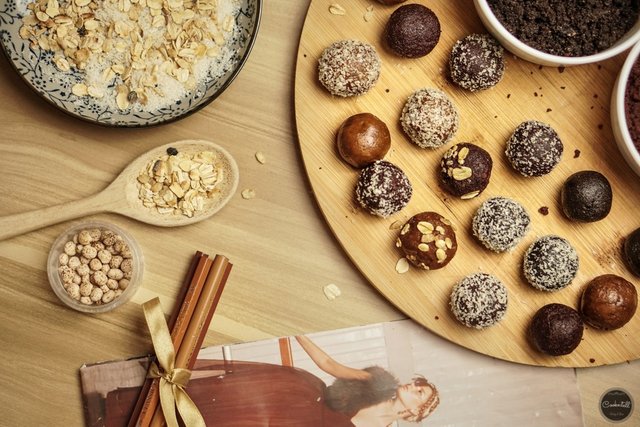 Well her munchkins are just undeniably addictive that I got so desperate to wanna know her recipe. And I got so nosy that I pretended to enter the store and she saw me and I was like, "Oh Melissa you're here, you're gonna probably make some desserts today for those ingredients?"
And she got so mad, like totally mad and I told her just so he could be calm, "Don't worry I'm not gonna tell anyone about your secret recipe."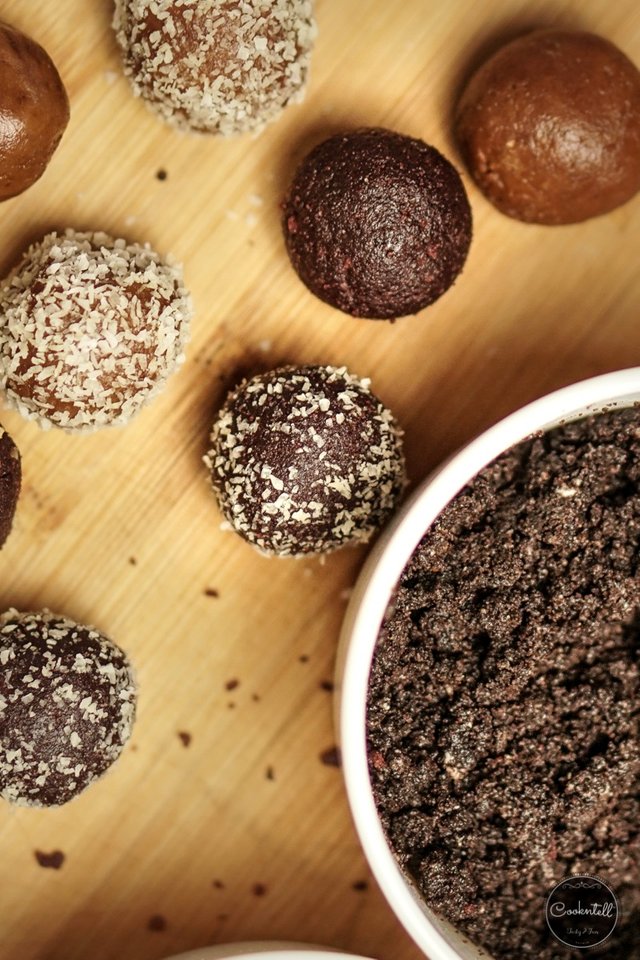 And then she poked me and laughed saying, "I hate you for being so sneaky!" Haha. I was like, "Well I was just here to buy fruit drinks." She finally told me her secret recipe.
And we both laughed together. She told me the reason why she didn't wanna share her recipe is coz she doesn't want to have any competitor in the class selling her delicious munchkins.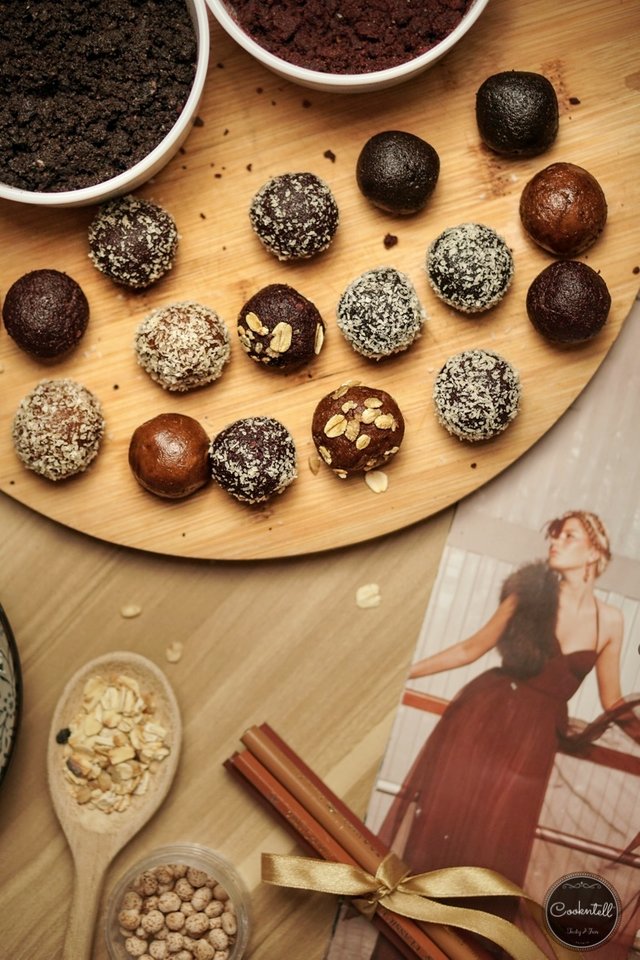 I told her don't worry I'm not gonna sell munchkins, I am only gonna buy from you. Then when I got home that day, I asked my Nanny to make me some munchkins.
I told her about Melissa's ingredients and since my Nanny is a great cook she knew how to make it and told me it's just pretty simple.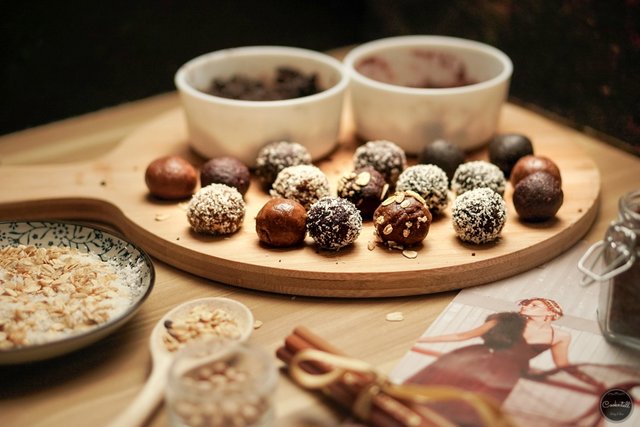 And that is what I'm sharing to you guys today. These munchkins are so addictive. If you're a sweet tooth type of person, I know for sure that you're gonna love this!
So here's the recipe guys! I hope you like it. I promise you this time, it's easy. Watch the video so you'll know and see. Enjoy!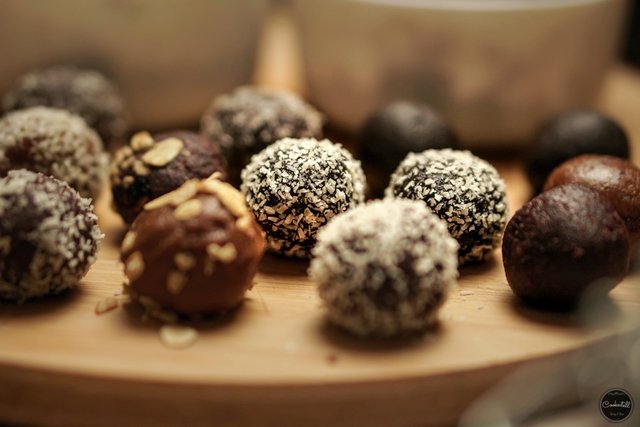 INGREDIENTS
1 cup ace crackers
1 cup graham crackers
1 cup oreos
9 tbsp unsalted butter, melted
1 cup condense milk
1/4 cup desiccated coconut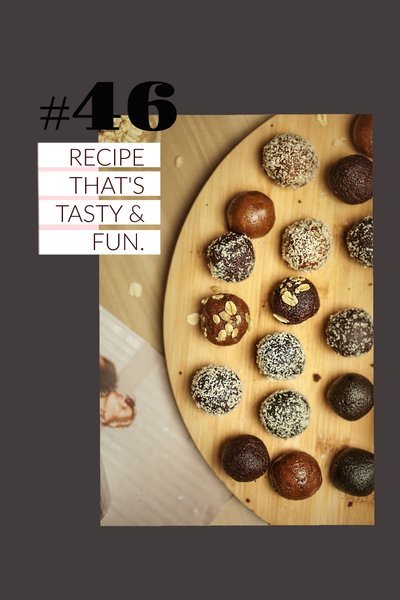 DIRECTIONS
Crush biscuits and place each in separate bowls.
Add each bowl with 3 tbsps of unsalted melted butter and 1/4 cup condense milk.
Mix each bowl until well combined and form a sticky powder.
Form small balls using hands rolling each side to forma perfect round munchkins.
Shower or coat munchkins with desiccated coconut and refrigerate to chill. Serve for snack bites.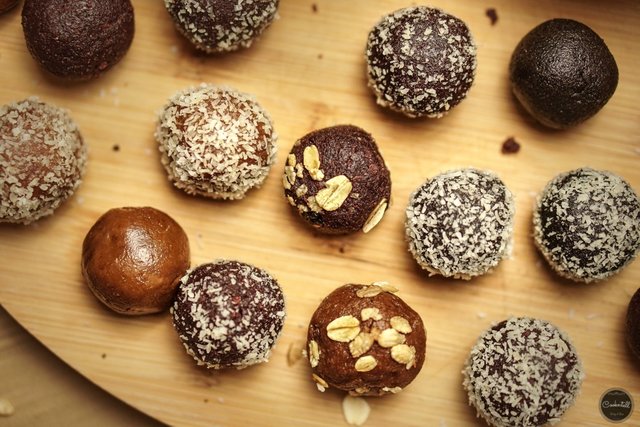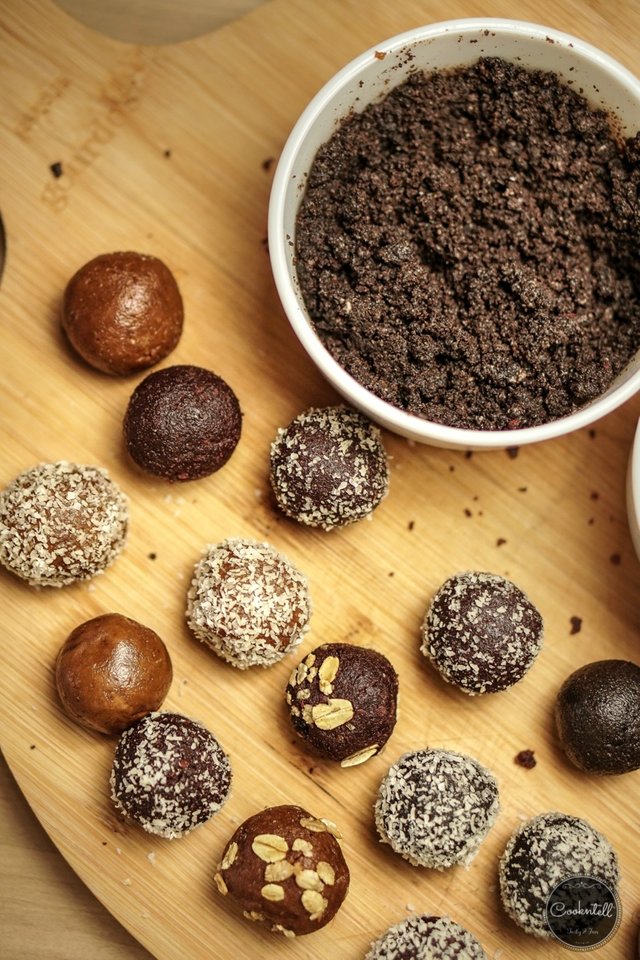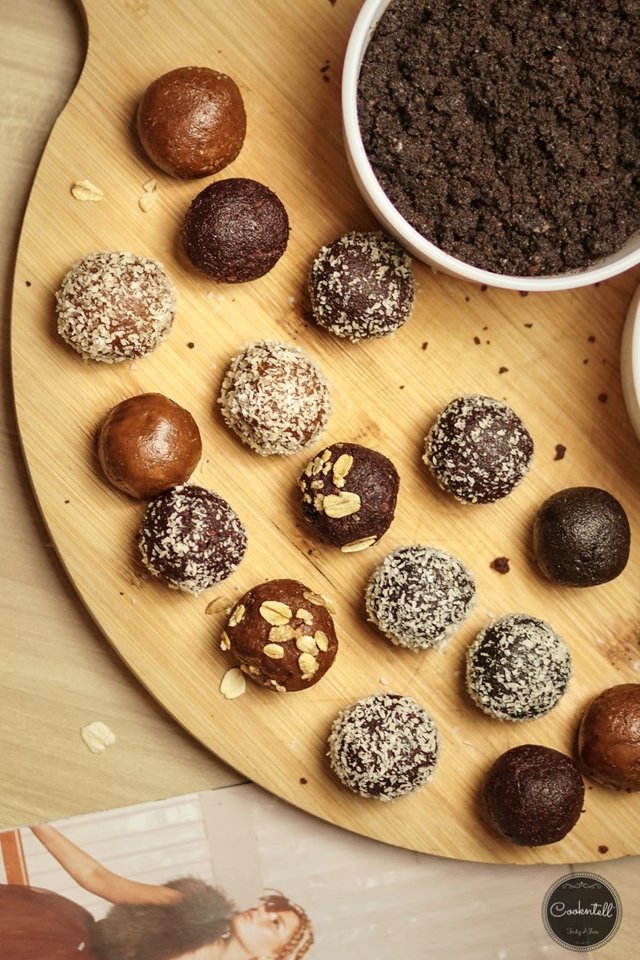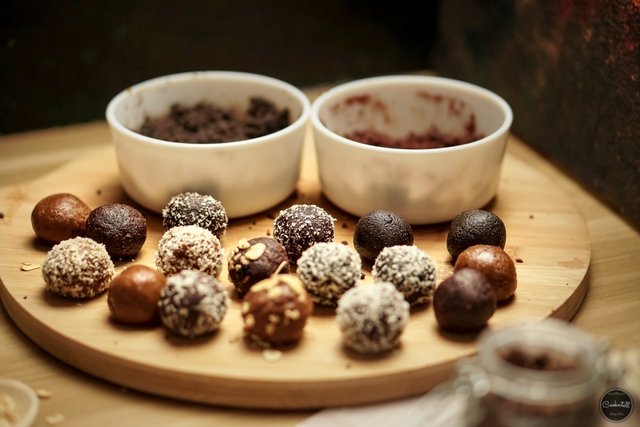 Thanks again for visiting my blog! If you've enjoyed and found this post valuable and if you would like to see more of my cookntell posts daily, then your upvote would be much appreciated!
:-)

See you on the next cookntell.

Love,
Jayne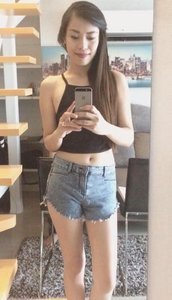 Guys, English is not my first language so sorry if there're any discrepancies. :-)
For my daily Cookntell food photography follow at my social sites:
Steemit
Instagram
Pinterest
Facebook
Twitter
Youtube
My Featured Steemit Posts
You can view some of my Featured Contents here:
Curie AUTHOR SHOWCASE/Mozzarella Burst Garden Special Buckwheat Pizza
BUILDAWHALE CURATION DIGEST/Cookies & Cream Mousse
OCD NOMINATION OF THE DAY/"Be Awesome Dragonfruit Smoothie
THE DAILY SNEAK/The Ultimate Chocolate Avocado Tart
DAILY HIT PARADE FOR NEWCOMERS/The Famous Filipino-Style Chicken Adobo
DAILY TRUFFLE PICKS: THE TOP 10 TRUFFLES/Chocolate Chunk Cacao Wafers ICE CREAM with Almonds and Walnuts VIDEO
THE BEST FOOD POST/Dark Chocolate Vanilla Cookies
THE BEST FOOD POST BY "RED FISH"/Pomegranate Choco Millet Cookies/VIDEO
DAILY PAYOUT STATS REPORT/Vegan Chocolate Cake
Watch More of My Recipe VIDEOS!
I have to be honest with you guys. I don't really call it vain but I love watching my food videos. It feels like a meditation for me. It is basically the sound and art in the kitchen. The sound of the fork, the spoon, the knife, the cutting board, the water, the mixing, the squeezing, the blending and everything in it sounds like in a grand symphony: a kitchen live music. For me, it is just sooo soothing. It's the reason why I put audio on my videos so you guys can experience a different way to watch too. So I wanna share with you some of videos here:
Mango Coconut Bites "Quick & Easy"
Mango Icebox Cake "Mango Float"
"Mango Float" Creamy Icebox Cake
Vegan Almonds Avolato
Sakura Sweet Rolls
Baked Chicken Parmigiana
Dark Chocolate Vanilla Cookies
Pomegranate Choco Millet Cookies
Mozzarella Burst Garden Special Buckwheat Pizza
The Ultimate Chocolate Avocado Tart "Quick & Easy"
Vegan Chocolate Cake "Guilt Free"
The Famous Filipino Style Chicken Adobo
Chocolate Chunk Cacao Wafers Ice Cream with Almonds & Walnuts
©Cookntell Photography
All photo contents of cookntell are original photos created by ©Cookntell and cannot be copied or used without the permission of Jayne Alexander. @cookntell
"Thanks for visiting and I'll see you again!!!"

XOXO

Join us now @steemitbloggers