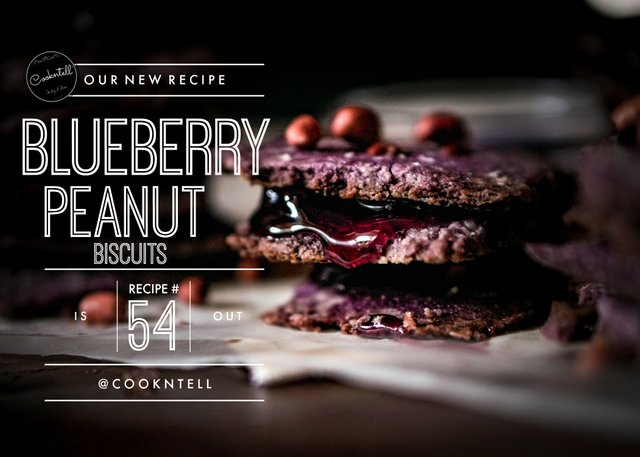 "Obscurata est baca, sucus suavius ​​est."
Zup my Steemian fwends! How about blueberries for today? Anyways, somebody's hibernating for a week already due to the passing of wet monsoons in this beloved country. Rain and winds back and forth, off and on all day and all I can do is guitar, blog, netflix and of course food.
Today I decided to make some biscuits good for hot teas in rainy days. Watching netflix is so comforting. I lerrrv movies and when I watch one, I always put myself in the scene trying to imagine and feel the protagonist' adventure and misfortunes.
"Hello! Welcome to Cookntell!"
This is recipe #54
Blueberry Peanut Cream Biscuits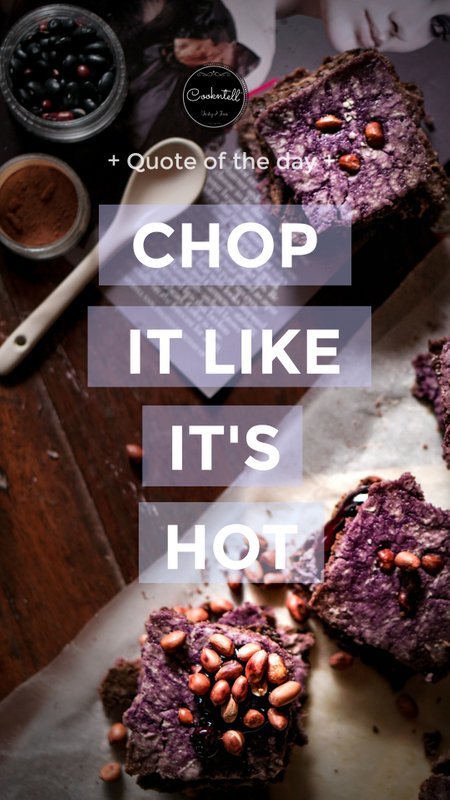 Sometimes I'd see myself crying in front of my screen which is my favourite part. Lol. I like being emotionally attached to the movie and the characters. It's like I'm able to live somewhere outside my skin feeling like I'm a different person which is weird. Lol.
The best part is the horror and thrill you feel as if you wanna smash your computer screen and slap that beautiful cheeks of the antagonist. I love watching medieval movies seeing people wearing traditional and old kinda living which is too different from our present world.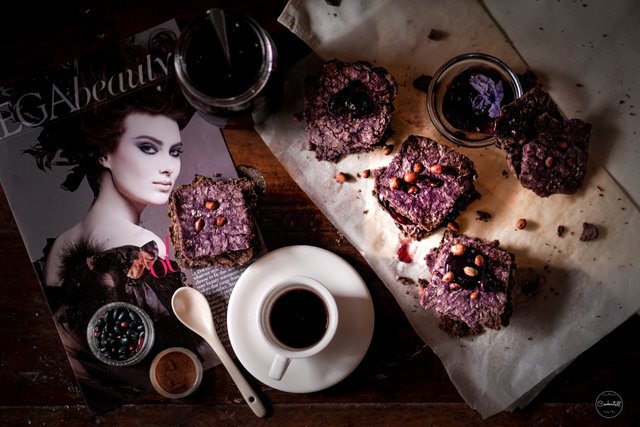 I remember when I was a kid I was sneaking and staying up late on a Sunday night just to watch this horror movie where people are trying to kill this monster by using garlic anklets and necklaces. Those days are so innocent and simple and movies are plain boring in the present but so thrilling in the old days. Lol.
Then the next day, I came to school late and yawning during classes. Haha. But it seems to me that the movie was so captivating and enticing so I gave in to the horror temptation.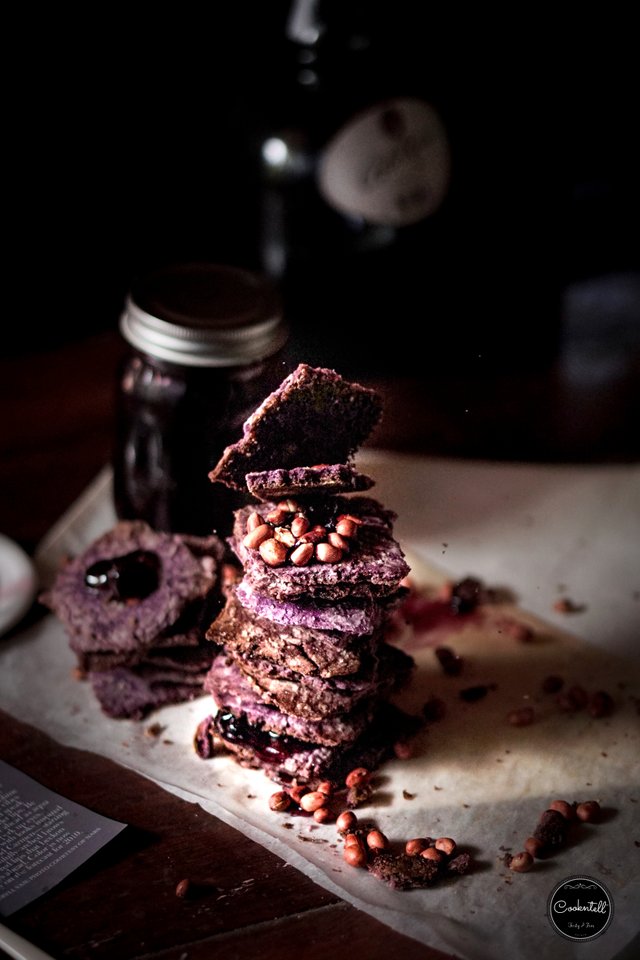 And today I watch this very weird movie where a priest was in a journey to fulfil his vision and ended up in horror at their ancestral house with mysteries and mind bugging secret of their family laid plain by an servant servant and the dark healer.
I regret watching the thing coz it's stuck in my head all day. Lol. It was horrifying but the biscuits and hot pomegranate tea did help. But yes I still would watch another one like that. Hahah.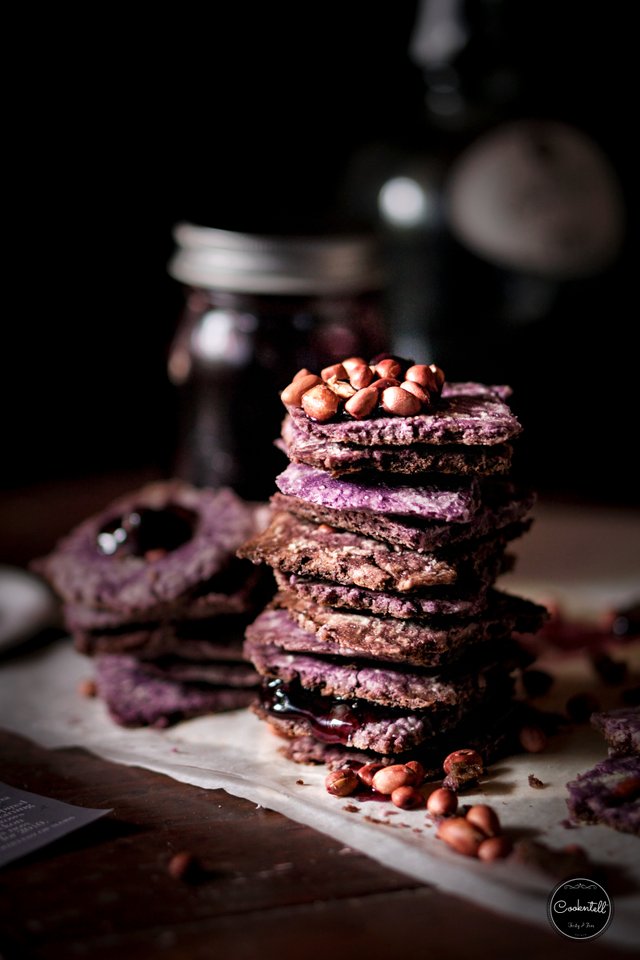 So I am planning to go to city tomorrow and hoping the weather would be good. As I always mentioned, I am still on vacation in this beautiful island and tomorrow would be different coz going back to city is strange when I kinda got used with the island living.
I'd travel for 4 hours to get to city via a ferry and bus. It's gonna be a short trip but for sure exhausting as always. Of course I miss the city air, the hotel and shops. Would probably gonna watch movie in a cinema and I can't wait already!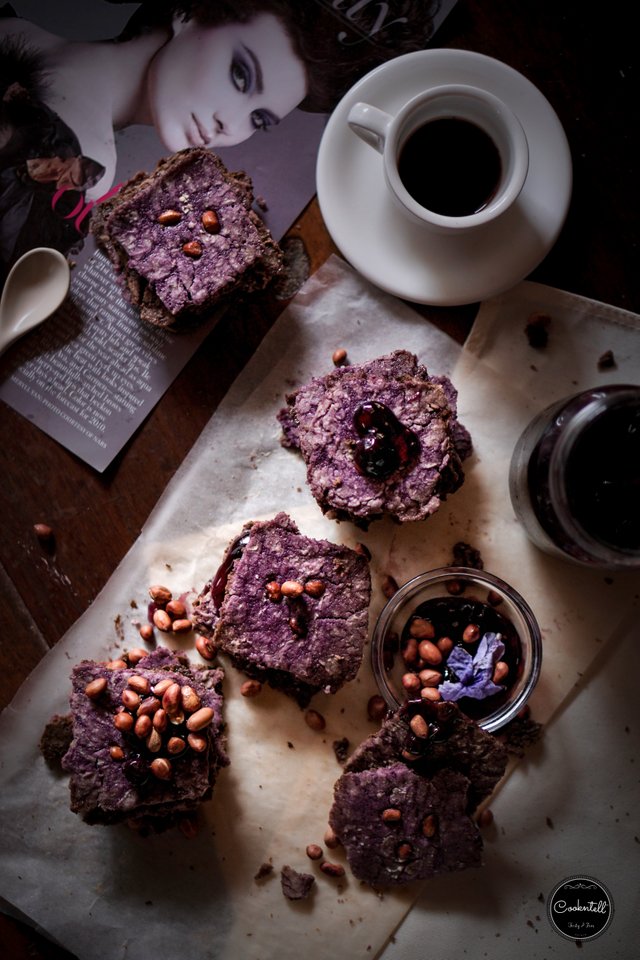 I'd find a way to take a drone footage of the city and would love to share it here when I get back. So I made this post for my 4 days absence here on Steemit and will get back to you guys soon.
I hope you like this simple recipe. I assure you it taste yum specially with hot tea. Please feel free to grab the recipe photo if you wanna try this biscuit recipe! Have a great day you guys! XOXO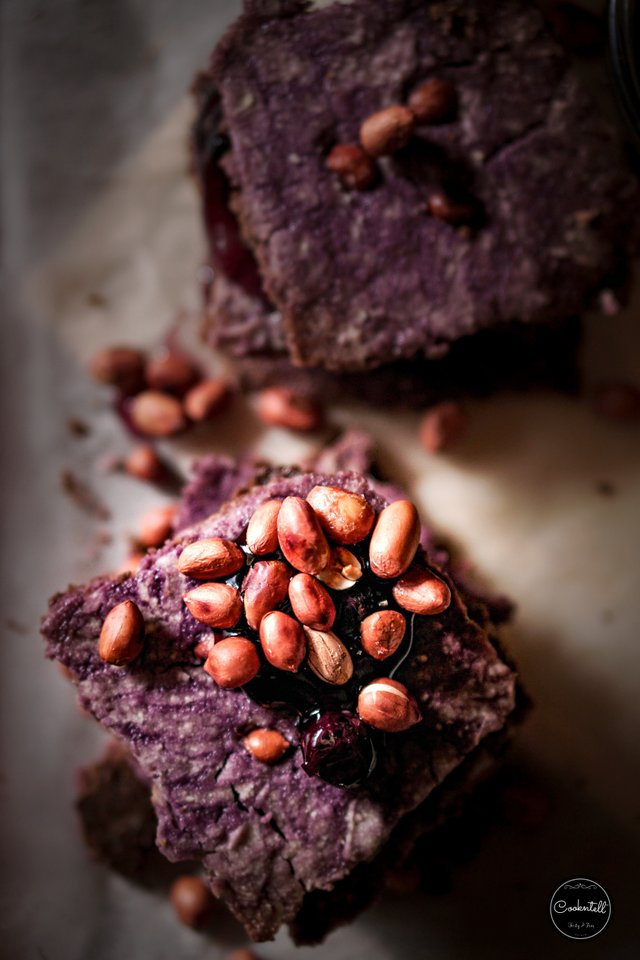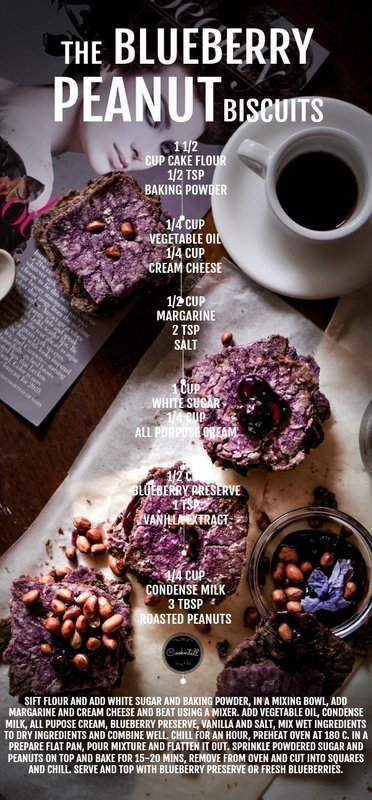 INGREDIENTS
1 1/2 cup cake flour
1/2 tsp baking powder
1/4 cup vegetable oil
1/4 cup cream cheese
1/2 cup margarine
2 tsp salt
1 cup white sugar
1/4 cup all purpose cream
1/2 cup blueberry preserve
1 tsp vanilla
1/4 cup condense milk
3 tbsp roasted peanuts
DIRECTIONS
Sift flour and add white sugar and baking powder.
In a mixing bowl, add margarine and cream cheese and beat using a mixer. Add vegetable oil, condense milk, all pupose cream, blueberry preserve, vanilla and salt.
Mix wet ingredients to dry ingredients and combine well. Chill for an hour.
Preheat oven at 180 C. In a prepare flat pan, pour mixture and flatten it out. Sprinkle powdered sugar and peanuts on top and bake for 15-20 mins.
Remove from oven and cut into squares and chill. Serve and top with blueberry preserve or fresh blueberries.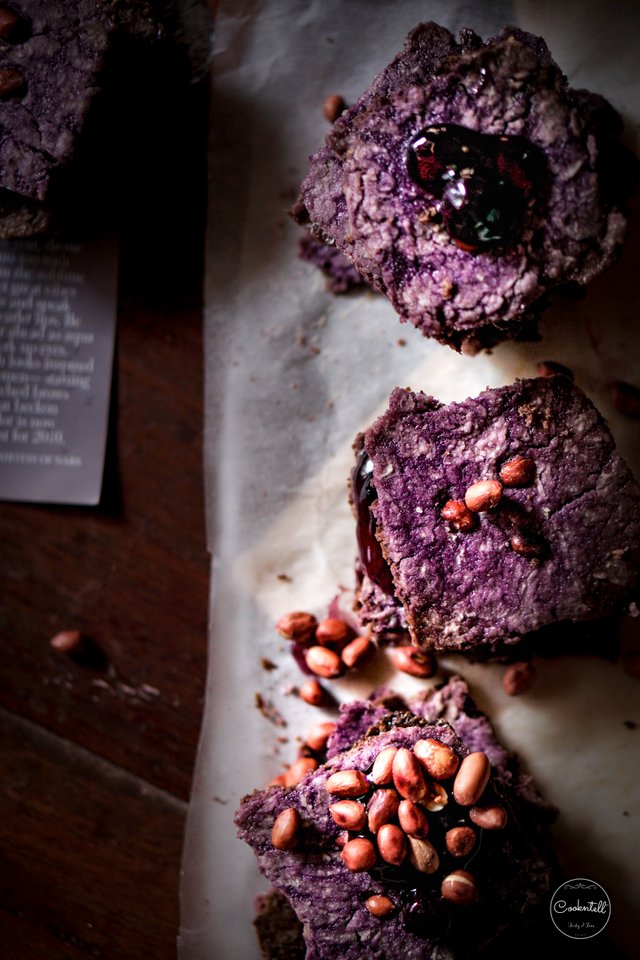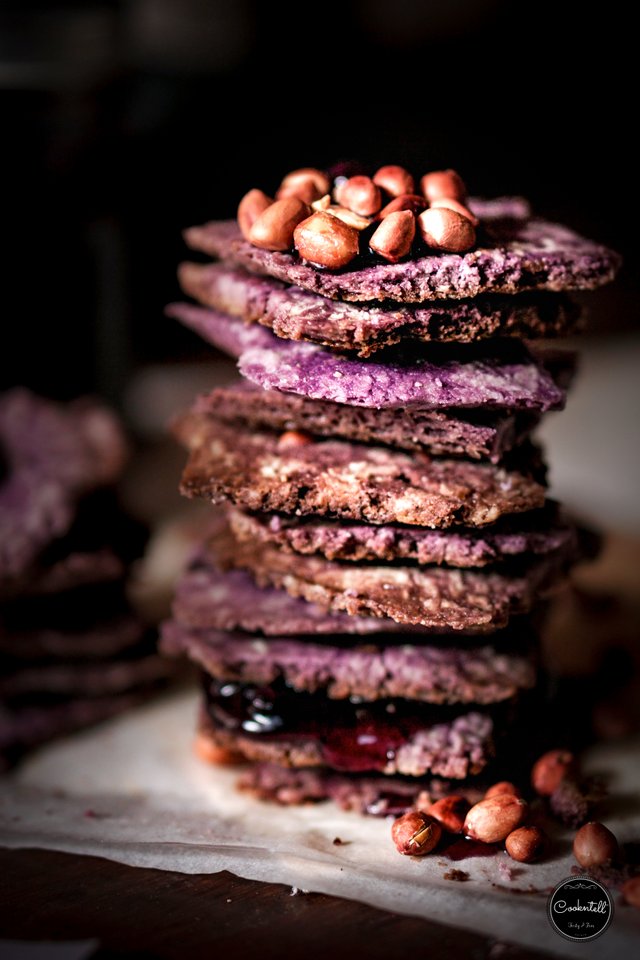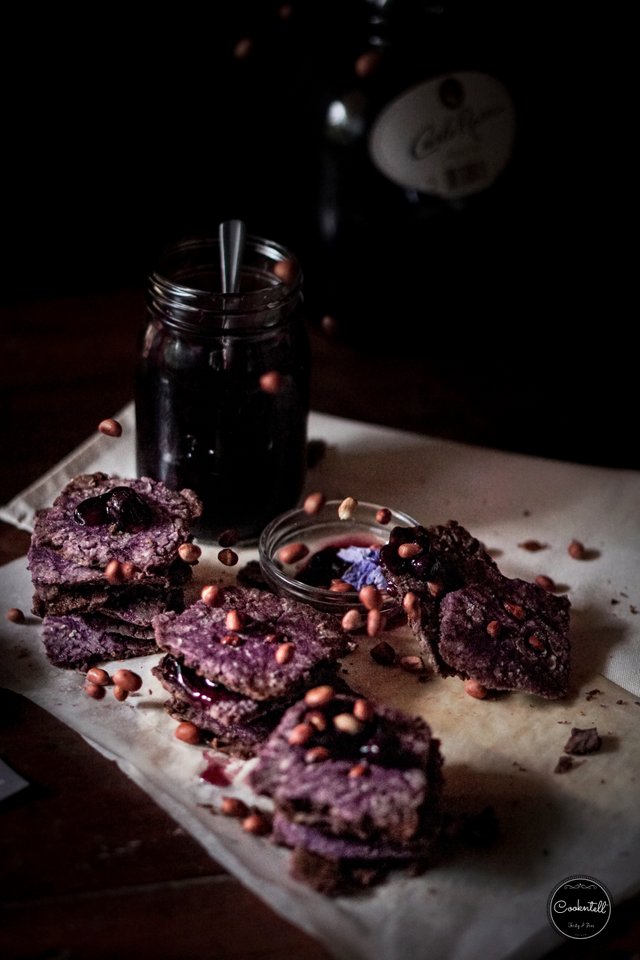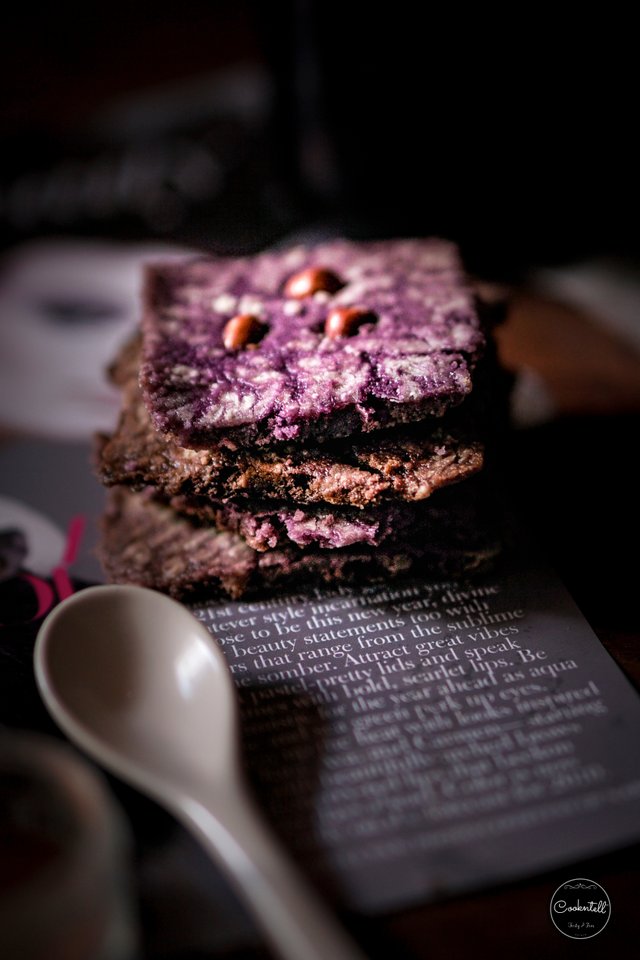 Thanks again for visiting my blog! If you've enjoyed and found this post valuable and if you would like to see more of my cookntell posts daily, then your upvote would be much appreciated!
:-)

See you on the next cookntell.

Love,
Jayne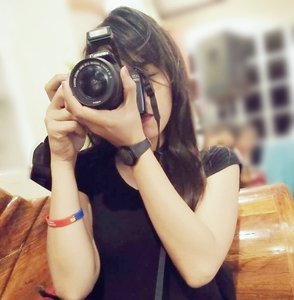 Guys, English is not my first language so sorry if there're any discrepancies. :-)
For my daily Cookntell food photography follow at my social sites:
Steemit
Instagram
Pinterest
Facebook
Twitter
Youtube
My Featured Steemit Posts
You can view some of my Featured Contents here:
Curie AUTHOR SHOWCASE/Mozzarella Burst Garden Special Buckwheat Pizza
BUILDAWHALE CURATION DIGEST/ Fruit Salad n' Cream Avocado Boat | FOOD PHOTOGRAPHY
BUILDAWHALE CURATION DIGEST/Cookies & Cream Mousse
OCD NOMINATION OF THE DAY/"Be Awesome Dragonfruit Smoothie
THE DAILY SNEAK/The Ultimate Chocolate Avocado Tart
DAILY HIT PARADE FOR NEWCOMERS/The Famous Filipino-Style Chicken Adobo
DAILY TRUFFLE PICKS: THE TOP 10 TRUFFLES/Chocolate Chunk Cacao Wafers ICE CREAM with Almonds and Walnuts VIDEO
THE BEST FOOD POST/Dark Chocolate Vanilla Cookies
THE BEST FOOD POST BY "RED FISH"/Pomegranate Choco Millet Cookies/VIDEO
DAILY PAYOUT STATS REPORT/Vegan Chocolate Cake
Watch More of My Recipe VIDEOS!
I have to be honest with you guys. I don't really call it vain but I love watching my food videos. It feels like a meditation for me. It is basically the sound and art in the kitchen. The sound of the fork, the spoon, the knife, the cutting board, the water, the mixing, the squeezing, the blending and everything in it sounds like in a grand symphony: a kitchen live music. For me, it is just sooo soothing. It's the reason why I put audio on my videos so you guys can experience a different way to watch too. So I wanna share with you some of videos here:
Mango Coconut Bites "Quick & Easy"
Mango Icebox Cake "Mango Float"
"Mango Float" Creamy Icebox Cake
Vegan Almonds Avolato
Sakura Sweet Rolls
Baked Chicken Parmigiana
Dark Chocolate Vanilla Cookies
Pomegranate Choco Millet Cookies
Mozzarella Burst Garden Special Buckwheat Pizza
The Ultimate Chocolate Avocado Tart "Quick & Easy"
Vegan Chocolate Cake "Guilt Free"
The Famous Filipino Style Chicken Adobo
Chocolate Chunk Cacao Wafers Ice Cream with Almonds & Walnuts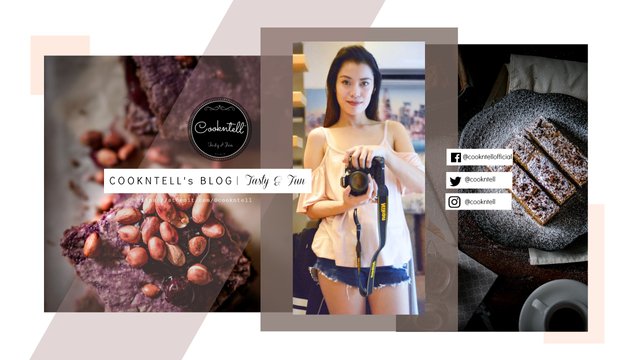 ©Cookntell Photography
All photo contents of cookntell are original photos created by ©Cookntell and cannot be copied or used without the permission of Jayne Alexander. @cookntell
"Thanks for visiting and I'll see you again!!!"

XOXO

Join us now @steemitbloggers