Pork baked with Mushrooms, Onions and Potatoes.
Hello my Steemit Friends,
I'm sharing with you another Russian recipe. As you noticed from my videos I don't use a lot of ingredients to prepare my food. We live in the era where everything expected to be delivered easy, fast and qualitatively. I don't like to complicate things, so this recipe is very easy too, just couple ingredients, little time for preparation and the meal is ready. And yes, we love to combine potatoes, onions and mushrooms - the best mix ever!
For decoration I used spicy Sriracha sauce, chopped dill and scallions.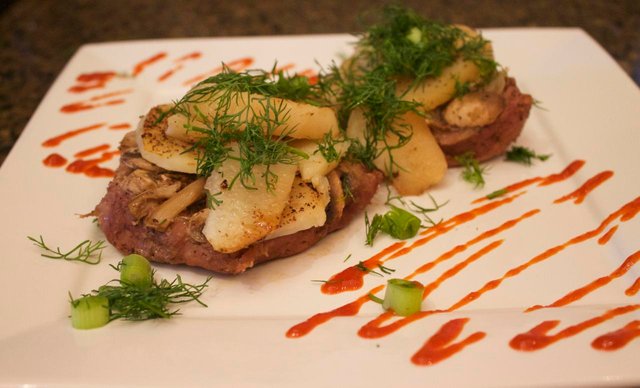 Ingredients:
pork fillet
3-4 potatoes
1 onion
mushrooms
salt, black pepper, chili pepper
foil