Aam Papad is a delicious snack made of mango pulp and sugar. It is one of the ways to enjoy mango fruit taste around the year.
It is very easy to make and can be prepared at home easily. It is prepared in most of the Indian households.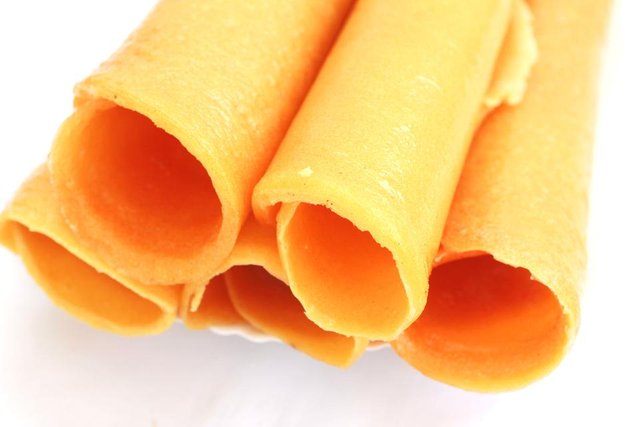 Ingredients
Mango of any type, I used totapuri mangoes here
Sugar
Cardamon or saffron for flavour (optional)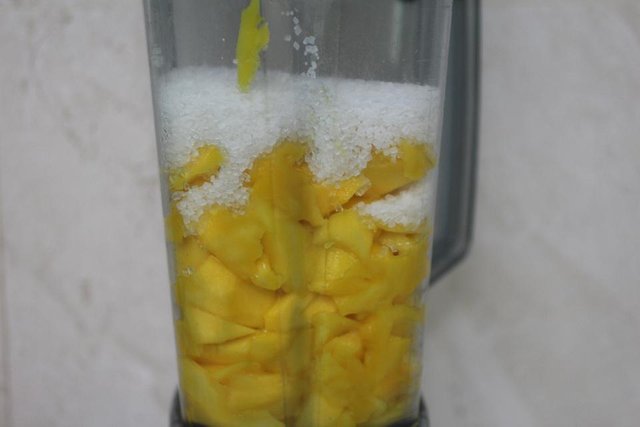 Procedure
Wash mangoes thoroughly and peal them. Remove seed and collect the pulp. Add 1.5 cup of sugar for 4 cups of mango pulp and blend in a mixer to make a smooth puree.
Grease the trays with sufficient oil and pour the puree to about 3 mm layer.
Keep in direct sunlight for 1-2 days then flip, again keep in sunlight and let it dry completely.
Cut into desired shape and store in a tightly closed container to enjoy this delicious mango snack around the year.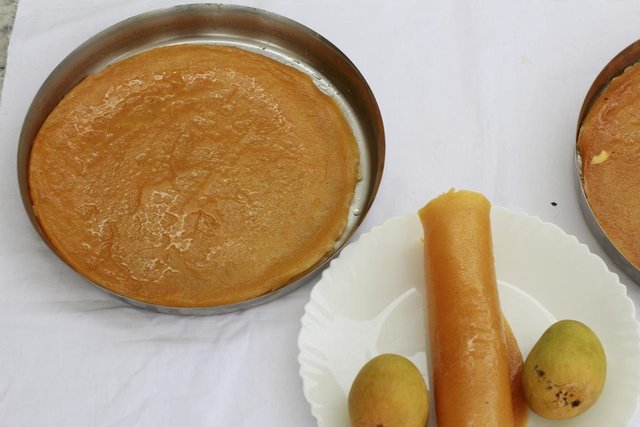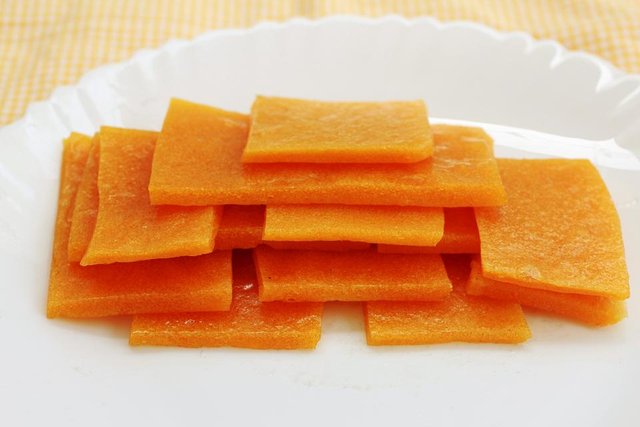 Check here my other mango related posts-
Mango Lassi : Yogurt based mango drink
Beat The Heat With Refreshing Mango Iced Tea!
May is a Mango Month, love for MANGO is in the air!!
Mango Semolina Cake : Simply Vegan Recipe
Keep watching here for more mango recipes