When mercury is about to touch 45-degree Celsius only cold water doesn't help to beat the scorching summer. We need something extra sweet, sour and chilled drink. The king of fruit, Mango season is also at peak here in India.
Instead of hot tea today I prepared something different, iced tea with fresh mango pulp. It is Mango Iced Tea!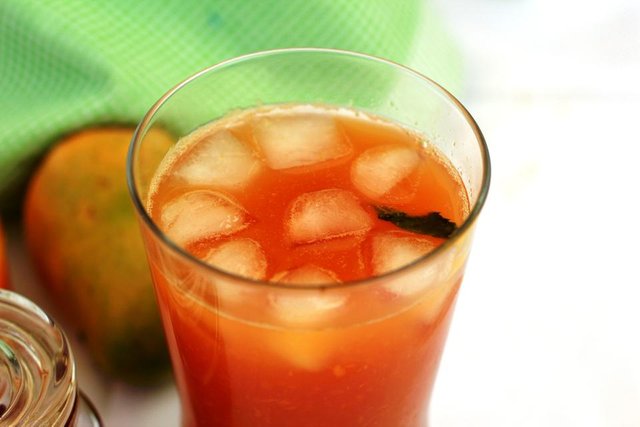 Ingredients Required (For 2 serving)
Tea concentrate - 50 ml
Fresh mango pulp - 1/2 cup
Chilled water/soda - Sufficient to make 2 serving 250 ml each
Salt - A pinch
Mint leaves dried/fresh - few nos.
Ice cube - As required.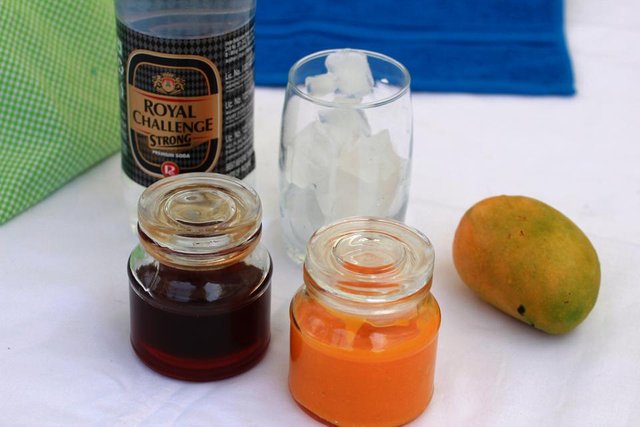 Procedure
Tea concentrate -First to make tea concentrate take 50 ml water and bring it to a boil. Add sugar according to taste. Switch off the flame and add 1.5 tsp tea leaves and leave it with lid covered for 3-4 minutes. Filter and keep in the fridge to make iced tea whenever required.
Mango pulp - Take fresh mango and make pulp out of it without adding any water.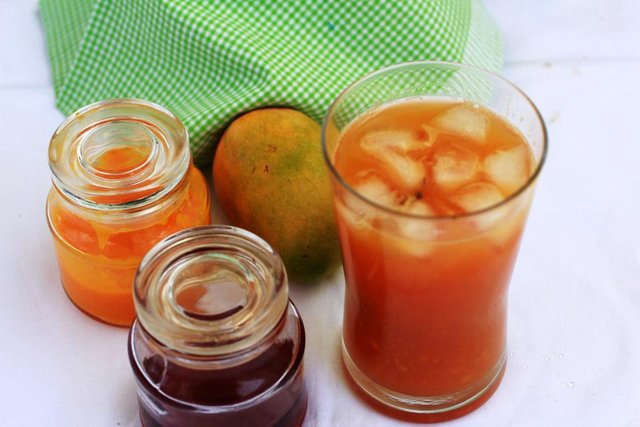 To serve Mango iced tea take tea concentrate in a glass add salt a pinch, few mint leaves, mango pulp, and ice cubes. Make it a full glass with chilled water or soda and enjoy!