I love to bake a cake on the birthday of my family members, but this time it is my birthday and baked a cake on the special demand of my children. As mango season has arrived so decided to bake my favorite cake of the summer season, Mango Semolina Cake.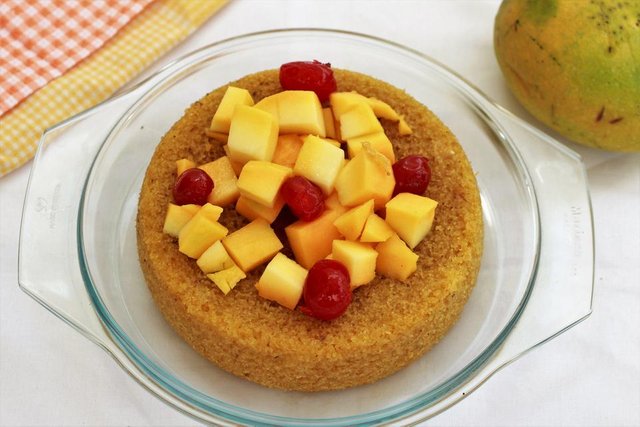 Ingredients
Mango puree 1 and 1/2 cups
Semolina 1 cup
Vegetable oil 1/4 cup
Cane sugar 3/4 cup
Grated dry fruits 1/4 cup
Cardamom powder 1/2 tsp
Baking soda 1/2 tsp
Baking powder 3/4 tsp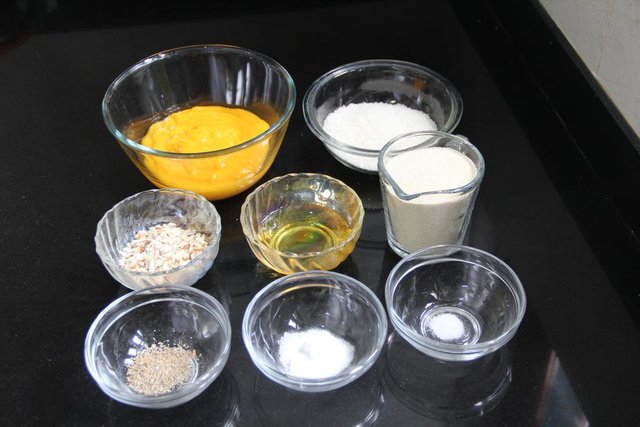 Procedure
Add sugar to mango puree and mix well till it dissolves.
Add oil, semolina, cardamom powder and dry fruits one by one to this and mix well again.
Pre-heat the oven at 180-degree centigrade.
Grease the baking tray with oil and add baking soda and baking powder to the cake batter. Pour immediately into the tray and bake for 10 minutes at 180-degree centigrade.
After 10 minutes bake again at 150-degree centigrade for 10 more minutes.
When cake is baked cool it down to room temperature. De-mold and decorate with fresh mango cubes.