I got an Instant Pot a few years ago before moving to Panama. I just knew I would use it all the time like all my friends on Facebook who were constantly talking about it. After bringing it with us, I finally loaned it out to a friend who started using it. When I got it back, I decided it was time to learn to use it as well. Since then, I've made a few batches of yogurt and we use it pretty regularly for chili and beans! Today, check out my post about how I make a gallon of yogurt at a time in my Instant Pot.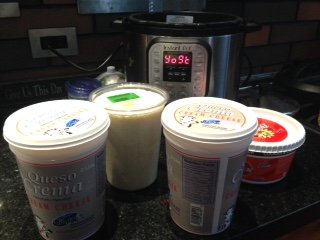 This batch was started later in the afternoon and did not finish until 10pm.
A gallon of milk at the local PriceSmart (Costco for Panama) costs $5, which is the cheapest we can get it. A quart of yogurt at our local yogurt shop costs $3, which is also the cheapest place we have found it. So to buy a gallon of yogurt at the dairy, it would be $12, or we can make it at home for $5 in the Instant Pot. To start, you need a big pot, thermometer, and a gallon of milk.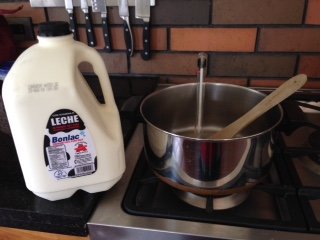 Pour the milk into the pot and turn on the stove. It takes about 15 minutes at high heat to get the milk up to the right temperature. I stir it constantly with a wooden spoon to keep the milk from burning to the bottom of the pan. You are trying to get the milk up to 180 degrees F. The milk is not actually boiling at this point, but it is pretty close.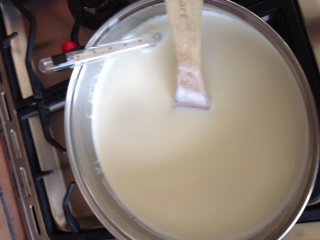 .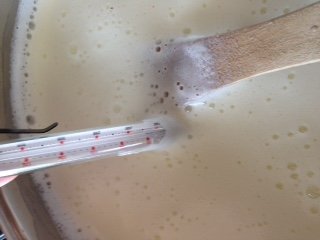 When it reaches 180 degrees, I split it into two different pans and put it in a sink with water to help it cool down quickly. If any film accumulates on the top of the milk, I take it off and throw it away. Sometimes mine has it and sometimes it doesn't. You want it to cool down to 105-110 degrees. It usually takes 10-15 minutes to do this in a sink of cold water.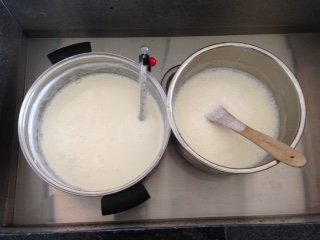 .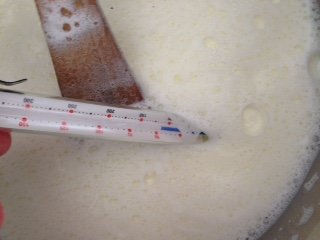 Upon reaching 110 degrees, I put the who pans together into the Instant Pot stainless container. Then it is time to whisk in 3-4 tablespoons of plain yogurt. This is your starter. I just whisk it in for about 30 seconds and it's ready to go into the Instant Pot.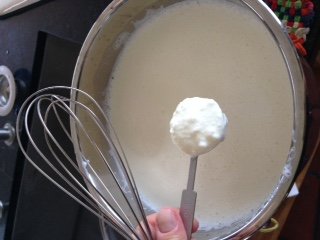 .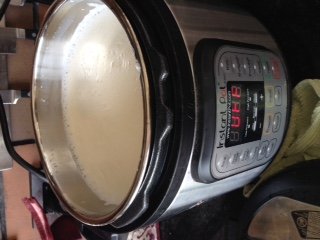 The container goes into the Instant Pot, top goes on, and you push the Yogurt button. Up to this point, you may have spent 30 minutes to an hour preparing the milk. From this point, the Instant Pot will keep a constant temperature for 8 hours while the yogurt sets. It does not go to pressure, so the seal at the top doesn't matter if it's on sealing or venting.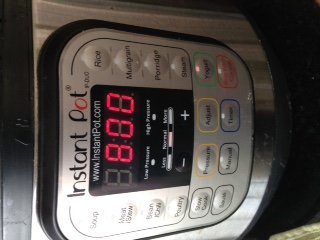 .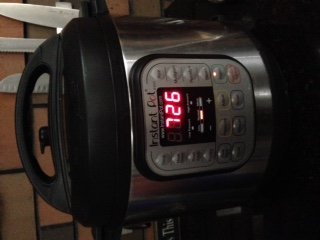 The Instant Pot will start counting at 0 minutes and beep when it gets to 8 hours. At that point, your yogurt is done. You can then take it out and store it in containers in your fridge.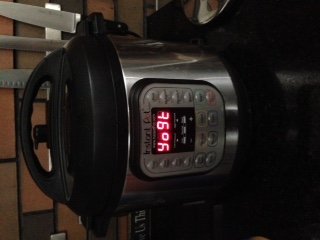 .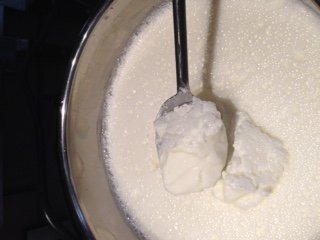 My husband and I have started adding this yogurt to our smoothies in the mornings. It's really tasty - even plain flavored. You can also add any fruit, vanilla flavorings, or anything else you want to it. You can also strain it through a cheese cloth overnight in the fridge to make Greek yogurt. It's yummy, smooth, good for you, and doesn't have a lot of sugar or gunk that grocery store yogurts have. It's so easy, you should give it a try if you have an Instant Pot. You can also make smaller batches (like half a gallon), by following the same recipe.
Let me know if you give it a try or have done it before!
(Please excuse my pictures for all being sideways - they would not turn right side up!!)