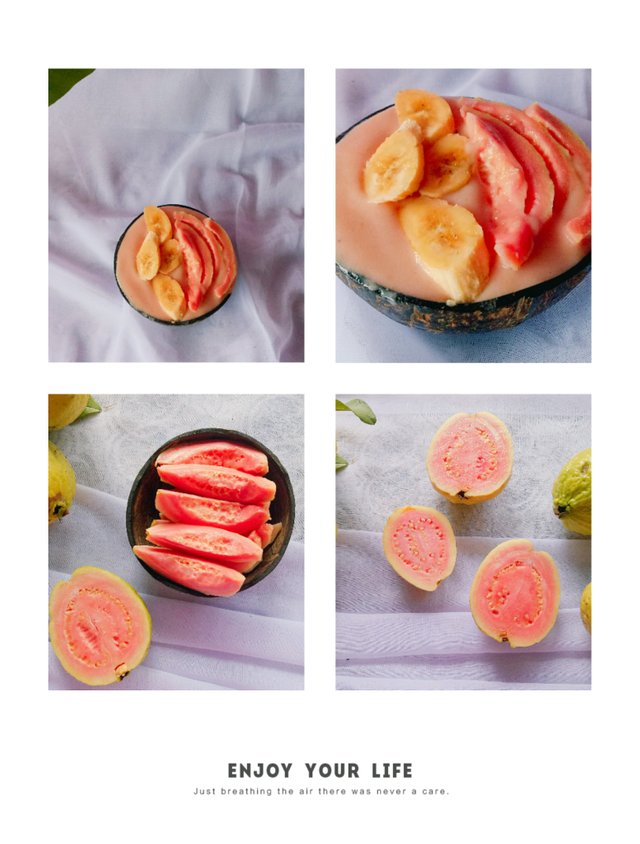 Fruits always have a way to make us happy. Starting from the color, aroma, texture, and taste itself.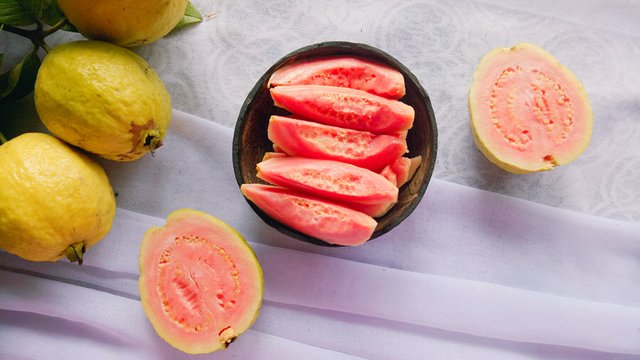 The fruit that made me happy this time was guava fruit.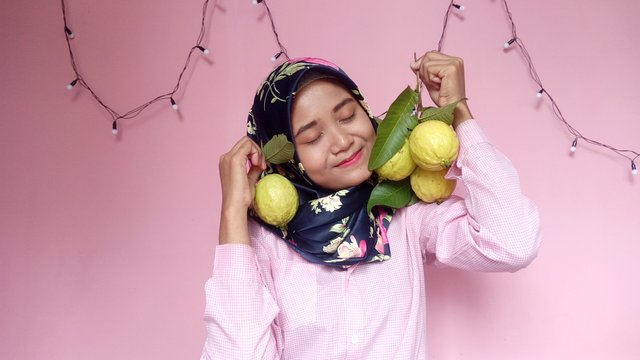 I have succeeded in picking guavas from wild tree in the fields.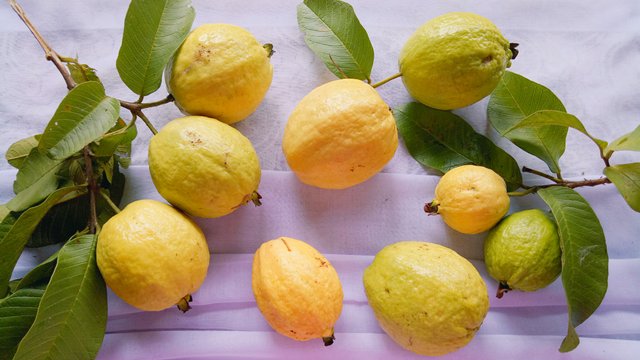 ---
---
---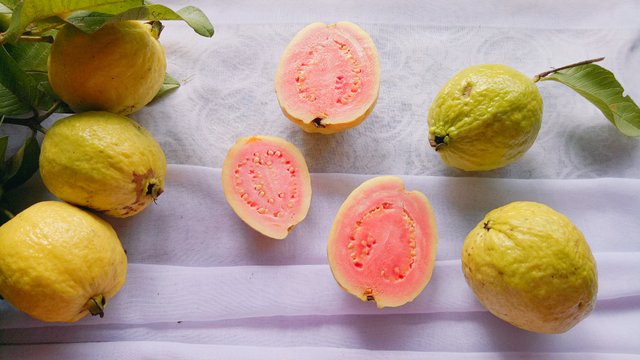 Then, I turn the fruit into frozen fruit.
Yuuup, I changed guava fruit into Guava Smoothie.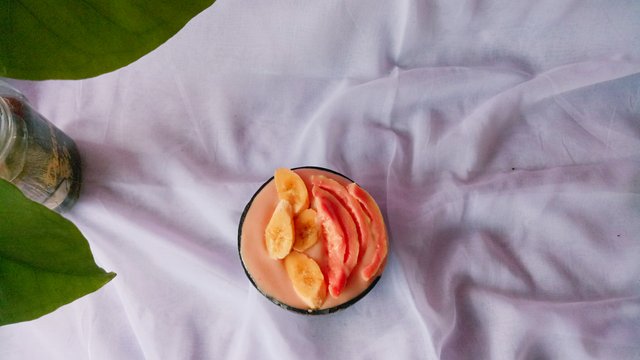 I am very happy to be able to make something that can improve my good mood.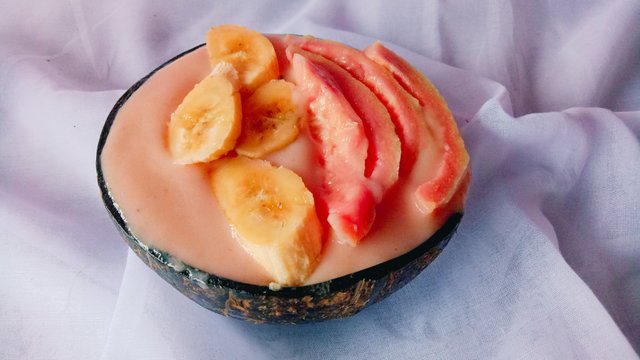 Look at the beautiful color of this Guava Amoothie! Like describing feelings of happiness, gentle, sweet, and spread the love.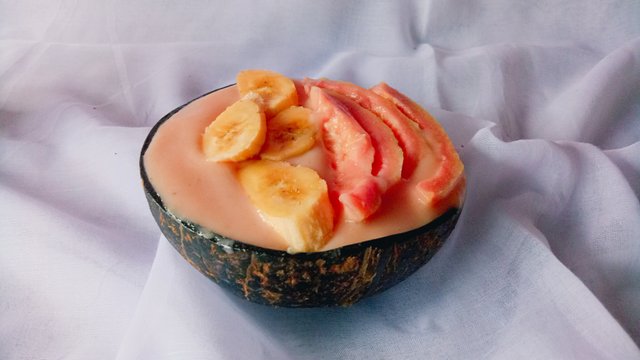 Do you see and feel the same for me?
Let's look at ingredients to make Guava Smoothie
Ingredients: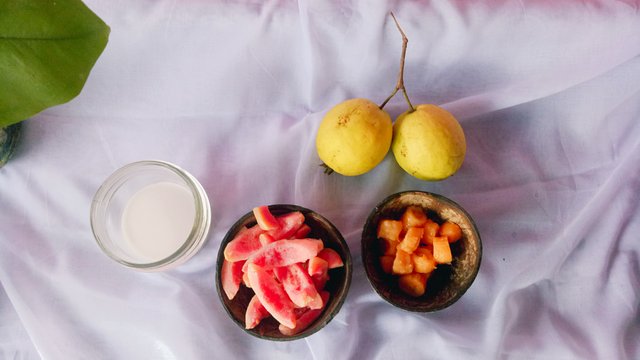 3 frozen guavas, remove the seeds.
2 frozen bananas.
1/4 cup of coconut milk
How to make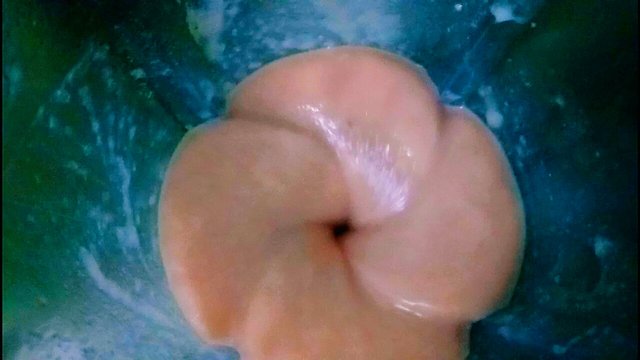 Put all the ingredients in a blender. Blend and mix.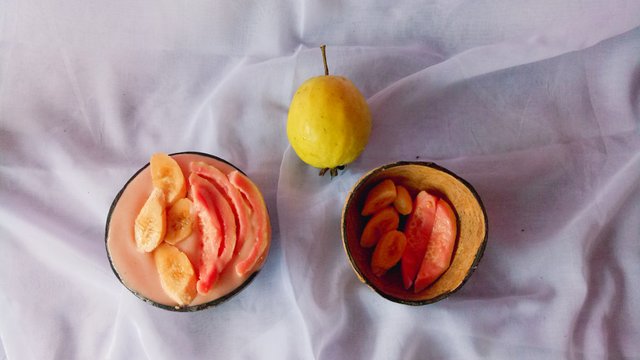 Serve with favorite fruit toppings. I use guava and banana toppings.
An easy and simple way to be happy is to make food that can make us grateful and feel blessed.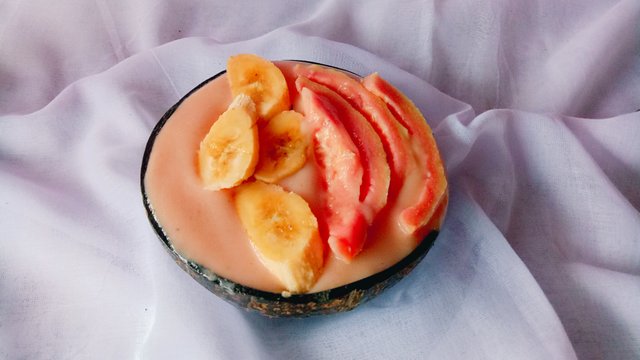 With the taste, color and aroma of the combination of guava and banana, I feel very grateful that today I can still be given a fortune to enjoy something that I get for free from nature.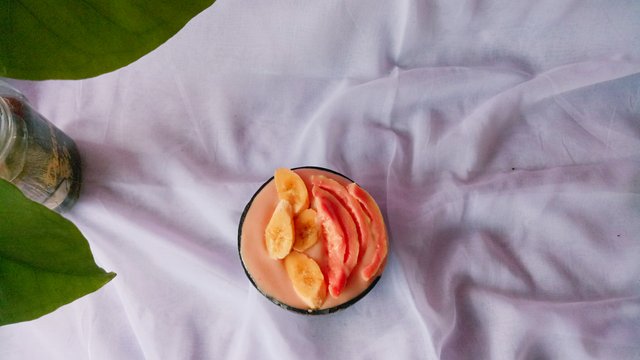 Related to the use of guava in terms of health, the community around me uses pink guava like this to help treat Dengue Fever.
---
---
---
Have a good weekend, and always be grateful for everything we enjoy today.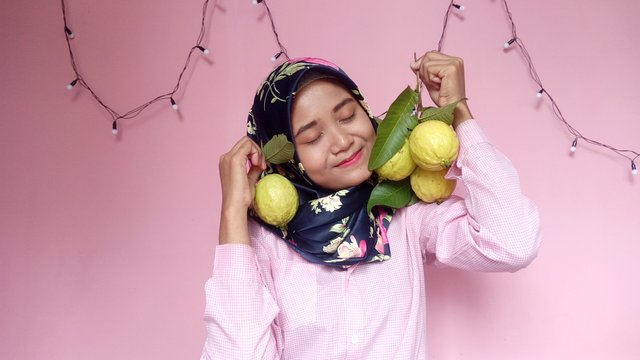 ---
Follow my other social media:
---
Please, look at my others recipe:
Simplify Life with Vegan Bowls and Vegan Foods: https://steemit.com/build-it/@anggreklestari/simplify-life-with-vegan-bowls-and-vegan-foods-naturalmedicine-and-build-it-challenge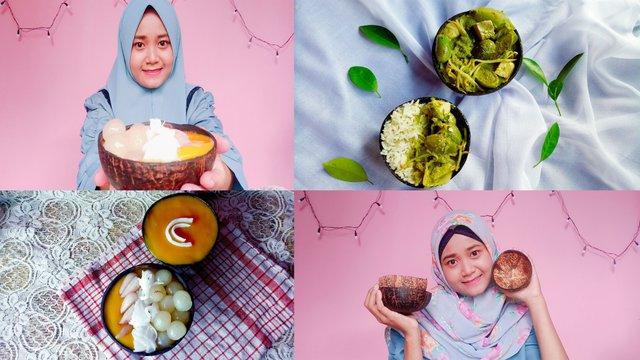 Snack Time: Vegan Chocolate Gelatin: https://steemit.com/food/@anggreklestari/snacktimeveganchocolategelatin-h4wyr04wnw