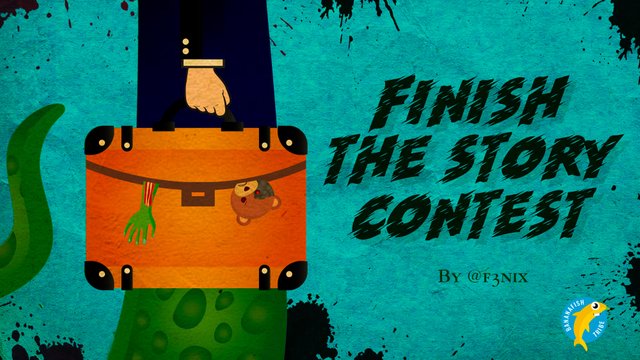 A contest with a pot of 14 STEEM + 5 @steembasicincome shares? You're in the right place!
260 @steembasicincome shares awarded till now, plus 22.558 SBD and 170 STEEM, through the contest in 50 weeks!
What awaits within the @c-squared enhanced Bananafish treasure chest?
1st place: n. 8 STEEM
2nd place: n. 4 STEEM
3rd place: n. 2 STEEM
popular vote: n. 3 steembasicincome share (remember to vote your favorite!)
Best comment/curation to the stories: n. 2 steembasicincome shares


Damn. That was an anniversary. Not only we enjoyed our curie votes top record, but also we had a peak of participation and two unexpected gifts by
@josephsavage
and
@c-squared
. I still feel the hangover after such wild potassium party! This is
@f3nix
writing in case you still didn't understand: your bananafish prophet for every season and occasion, from feral witches' sabbaths to rarefied vampires' vernissages. Allow me to add that I enjoyed so much the evolution this community had in the recent editions, where our skilled veterans mix with great new entries like
@maparari
,
@vasigo
,
@pokerm
,
@adncabrera
, and
@jadams2k19
. Variety, quality, and fun, can we ask more? Keep it up folks we're on the right track!
What prompt do we have here? But of course a premier gem by @galluna-crb (a renowned mythological aberration of the realms)! Such an original sparkle of creativity will try your pen in the purest FtS tradition: openness to many interpretations and a lot of narrative elements to be exploited. Enjoy!
---
Map of the Bananafish Realms from a squirrelly perspective!
Share the love and tell a friend about the contest!

Join the Bananafish Realms discord chat for fresh updates and other amenities.

Vote, vote, vote your favorite story in the comments below!

Use the #finishthestory tag.

Try to post your story as early possible and not at the last moment (or after the results! argh!) to give people chance to read yours before they vote

Respect the dreadful 500 words limit! o_0

Help our contest & workshop to grow by giving it some visibility and consider linking back to this post in your entry.
Without further ado, good luck, brave storytellers. Always forward, straight into the mouth of the Leviathan!

The Devisal of Mr. Dankworth
by @gaby-crb and @calluna
The familiar ping jerked through my morning haze, the signal of a new email arriving in my inbox, blared from my laptop. I hastily tapped at the volume. My fingers circled around the warm mug in my hand, the hot brush of steam warning me not to take a sip yet. I checked the screen, 16 new emails already this morning. Working from home had seemed so much easier, I never liked the office, or being out on the road, at least at home I had my own brand of coffee, and my cat Neelix, but the emails never stopped.
I cleared through the top 10 as spam, another 5 were easily filed, the last however caught my attention. My eyes focused on the sender name, I hastily placed my mug on the table and clicked the email. The sound of the news playing on the TV melted into the background, even the smell of my burning toast didn't interrupt my focus.
Good day,
My name is Michael Kent, I am the personal attorney and sole executor to my late client, Mr Ian Dankworth, who shares the same surname with you.
After the death of my client, in an automobile incident, in the year 2007, the bank contacted me to provide his next of kin to inherit his fortune, totaling Thirty Seven Million Bruvna ($37,000,000.00) according to the existing bank records.
I have written several letters to his country embassy with the intent of locating any of his immediate or extended family who will stand as the next of kin and all my efforts has been to no avail.
I have received official letters from the board of directors of the holding bank in the last few weeks suggesting a likely precedent for confiscation of his abandoned personal assets in line with existing laws, therefore I have been issued a 30 working days ultimatum to provide his next of kin or forfeit the deposit.
From my professional experience I can use any and all legal means available to re-profile and present you as the next of kin to my deceased client since you share his surname, this would enable you put a claim to the funds on our behalf.
Please kindly indicate your interest by responding to this email so we can discuss further.
Yours sincerely,
Barr. Michael Kent
I glanced at the scuffed bag by the door, I had known Mr Kent would contact me eventually. I was the last person in the country with the surname Dankworth. As my eyes read over the email again, I laughed to myself, this had been easier than I initially thought.
Neelix stalked past the black bag, rubbing up against it, he then stopped and pulled out his claws, pulling at the plastic material.
I stood up fast in an attempt to scare him, knocking my coffee over my laptop in the process. I swore and grabbed at some tissues, watching as the black liquid slowly absorbed. I would forever be cleaning up my own mess.

Let's grow together!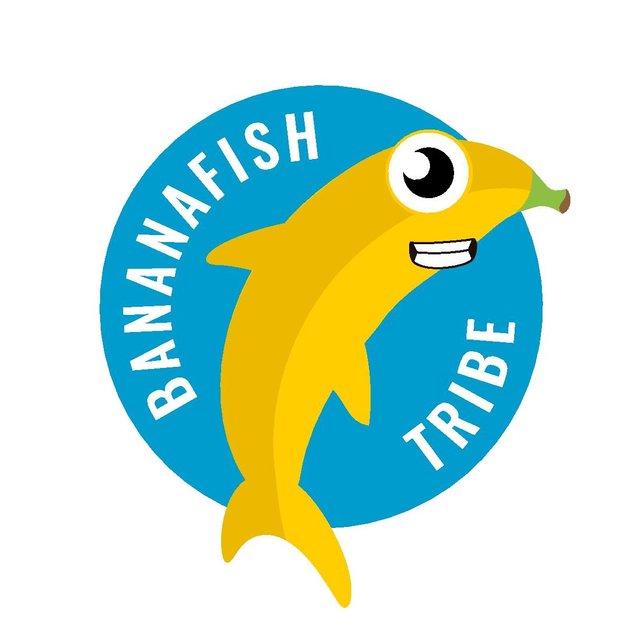 The wise pectin-packed Bananafish wants all of its beloved people to benefit from rich upvotes. The more of us join the trail or delegate SP, the more our vote on your entries is worth.
Unity is strength, if you would like to contribute to the cause, click here to delegate 25 SP, 10 SP or find out here how to delegate an amount of your choosing!
Following the voting trail is an effortless way to make sure you always support the other participants to the Bananafish contests, automatically upvoting the posts (but not the comments) @bananafish upvotes. It only takes a few minutes to join, you can find all the instruction on how here. So check it out and make the most of your voting power while supporting your fellow bananites!
Let's raise a glass to @foffelius, @steelochlaver, @f3nix, @marcoriccardi, @anixio, @gwilberiol, @calluna, @ntowl, @dirge, @seesladen, @theironfelix, @letalis-laetitia, @vdux, @felixgarciap, @tristancarax, @khasa, @stever82, @brisby, @drazeus, @robinsonr810, @michaias who are already in the trail.





Join the fun! Here is how this contest works:
An unfinished fiction story or a script is posted.

You finish it with your own post or a comment in the comment section. A limit of 500 words is recommended.

WIN 14 STEEM + 5 @steembasicincome shares to the writers with the best endings and comments.


The results will be out on Wednesday - April 10th, 14:00 PM GMT+7 avg. (U.S. West Coast time zone). Submission deadline: Tuesday - April 9th, 14:00 PM GMT+7 (U.S. West Coast time zone). You may vote your favorite story until the results are out!
A special thanks to @gwilberiol, @dirge, @tristancarax, @theironfelix, @raj808, @brisby, @maverickinvictus, @cyemela, @marcoriccardi, @hidden84, @calluna, @oivas, @ntowl, @f3nix, @felt.buzz, @khasa and @vdux for their precious delegations, making this project a reality! If you like this contest..SPREAD THE GOSPEL! We're grateful for your resteeming and word of mouth. Everything helps to grow together!
GOOD LUCK, BRAVE STORYTELLERS!