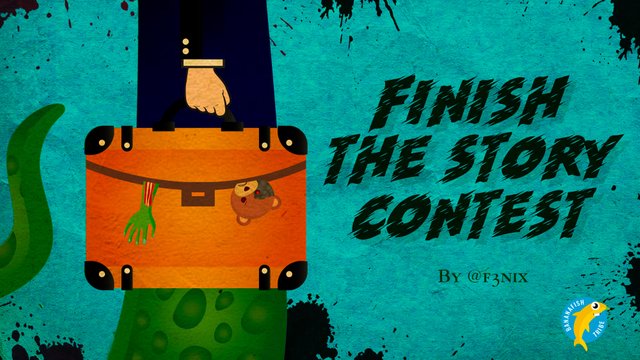 A contest with a pot of 8 @steembasicincome shares? You're in the right place!
111 @steembasicincome shares awarded till now through the contest in 25 weeks!
Here are our good old prize categories back:


1st place : n. 4 steembasicincome shares
2nd place : n. 2 steembasicincome shares
3rd place: n. 2 steembasicincome shares by popular vote (remember to vote your favourite!).


---
@f3nix here, your prêt-à-porter bananafish prophet strikes again!
Are you claustrophobic? I hope not. I don't feel like whimsical preambles today.. I just want to say that I'm very very very (but very) curious to see how you will develop today's story!
This contest is unique, from the brand to the amazing community behind it (Join here our chat]). One of the things I like the most is that we here prefer spontaneity over rules, once again let me introduce you the ..
Thingies that please his supreme potassiumness, the Bananafish mighty god!
vote, vote, vote your favourite story!

use the #finishthestory tag.

Try to post your story the earliest possible and not at the last moment.

Sustain, comment and upvote each other as a true group of friends and fiction lovers.

Respect the 500 words limit.

Post in your blog instead than in the comment section.

help our contest & workshop to grow by giving it some visibility.
And now.. let's dive into today's story!

Horror Vacui
by @f3nix
The moonlight descended on the east side of the Wagner Tower like an ancestral bone dust. The ectoplasm of a vague awareness crossed a tenant's mind seeking for oblivion: finally, the dull blows coming from God knows what remote corner of the old building had decided to quit and he would have slept. However, between the seventy-fifth and seventy-fourth floor, a particularly fine ear could have still seized an intermittent, stifled counterpoint of voices.
"I feel that this unusual condition is helping us bring out some interesting perspectives, Mendo." In breaking the silence, the psychotherapist's voice had soon lost its initial momentum.
"..."
"I want you to know that this time won't be billed, go ahead if you feel like it." She tried to assume a playful expression. Hidden underneath her short suit jacket, Dr. Wallace's fingers were nervously playing with a fluorescent orange rubber bracelet.
"No-one is ever suspended, not even now with seventy-four floors of nothing underfoot..."
"Well, this is certainly a positive observation..."
"Shut up, you don't know a shit." An almost calm remark, pronounced with a firmness that hit Dr. Wallace like a bucket of frozen water.
"Have you ever thought, doctor," Mendo continued, sharply spelling out his last word, "that the fear of emptiness, the horror vacui as they defined it in the Middle Ages, is nothing but the unconscious and desperate attempt to look away from the ultimate truth?"
Since the elevator had blocked its descent, the patient had confined himself to a corner on the opposite side of the entrance. His left leg was now dancing grotesquely, animated like it had a life of its own and in contrast with the cadaveric stiffness of his other body parts.
"I never thought of that." Dr. Wallace wisely responded in brief, observing for the umpteenth time the assistance number carved on the elevator control panel.
"Mmmm..." A growing moan on the other side of the narrow cabin.
The doctor instinctively thought of her daughter that night, when the wind had hit the fixtures of the old house in the mountains so intensely that it produced an endless banshee howl. The little girl had made a sound of compressed horror, just like that.
If only she had known, she would have never asked Mr. Anatoliy "Mendoza" Volkov, an extraordinarily subtle personality, to follow her downstairs after that emergency therapy session in her office. On the other hand, he was one of her first and most challenging patients. Furthermore, he used to pay awesomely.
"Because the void swarms." Now his eyes were on the doctor, sunken out and bugging out at the same time.
"Soon they'll free us, do you think you'll keep writing that song you were talking about?" Dr. Wallace ventured. She realized that the silk shirt was soaking with her acrid sweat.
"It's the Yellow King's dominion, he comes from the void, it's him who made me do those things. I did not want to." His whine ripped open in a sinister vocal of terror.
"Mendo .." She did not know what to add. Now the doctor's hand, behind her sweating back, was pressing the assistance button convulsively.
His wide open eyes. They had stopped staring at her and now they were pointing up, right behind her shoulders.
"Mendo, what's up?"
"The Yellow King. He's here."

Join the fun! Here is how this contest works:
An unfinished fiction story or a script is posted.

You finish it with your own post or a comment in the comment section. A limit of 500 words is recommended.

YOU WIN! 8 @steembasicincome shares to the writers with the best ending.




The result will be out on Tuesday 4th September, 14:00 PM GMT+7 (U.S. West Coast time zone) avg. Submission and voting deadline: Monday 3rd September, 12:00 PM - noon GMT+7 (U.S. West Coast time zone)



The great and generous @bananafish rewards the faithful!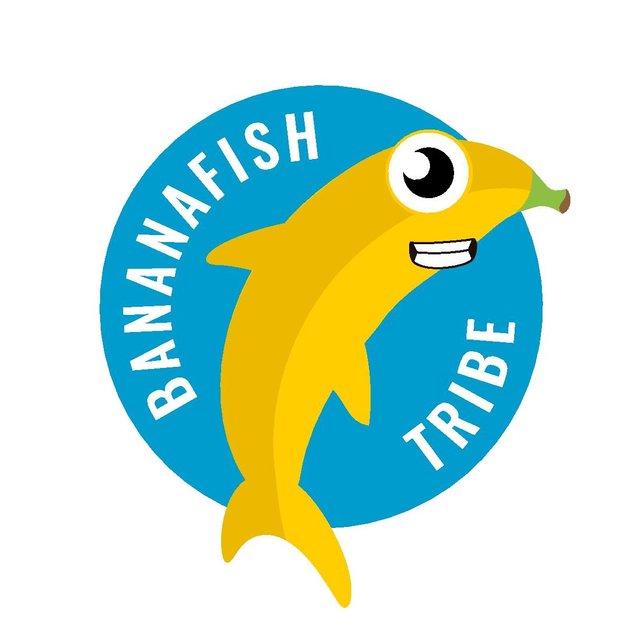 We already know the wise and fair
@bananafish
can be strengthened with offerings of delegation, and curation. Through this, the strength of many, shall become the strength of one. So in time, the strength of one, can in turn, become that of many. As the delegations grow, so does the value of the vote, so as the power grows, so it returns. Indeed, the mighty god will appreciate those who support it, and in doing so, support this entire contest. For many of us, it is already it's own reward. In a steemit full of vanishing contests, your support allows this one to keep going, and allows everyone to polish their writing skills with a challenging weekly work out (not to mention @curies's precious support and votes on the participants!). By coming together and sharing the work, we can empower the potassium rich deity to create an oceanic fruit-salad that never runs out!
So join the core, support the mission! Pledge your allegiance with your delegation, show your continued support through by joining the curation trail, and all will share in the glorious bounty of the @bananafish!
If you like this contest..SPREAD THE GOSPEL! We're grateful for your resteeming and word of mouth. Everything helps to grow together!
GOOD LUCK, BRAVE STORYTELLERS!
---


Prepare! Friday 7th September