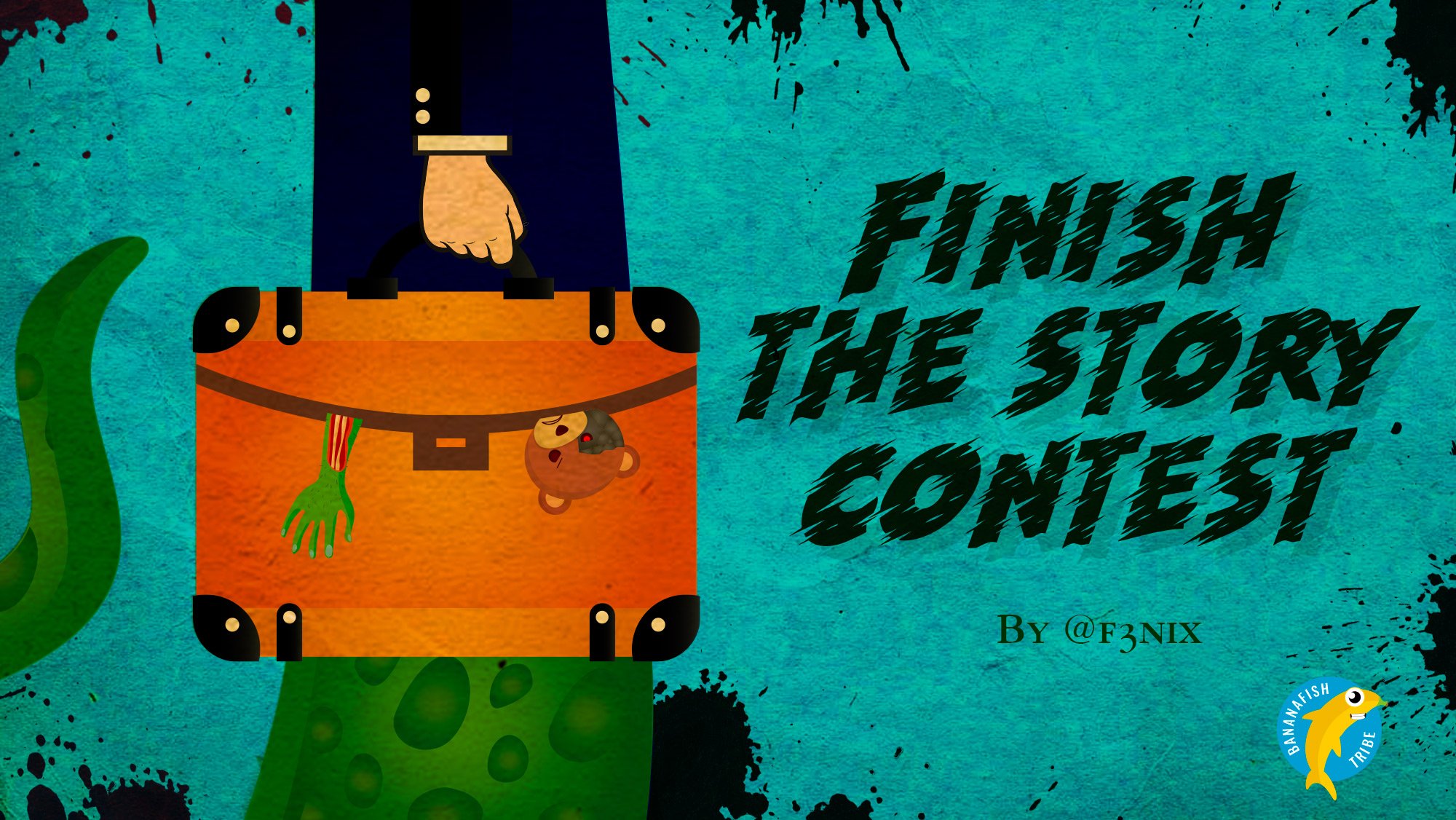 A contest with a pot of 8 @steembasicincome shares? You're in the right place!
119 @steembasicincome shares awarded till now through the contest in 26 weeks!
Here are our ol'good prize categories:


1st place : n. 4 steembasicincome shares
2nd place : n. 2 steembasicincome shares
3rd place: n. 2 steembasicincome shares by popular vote (remember to vote your favourite!).


---
@f3nix here, your jack-in-the-box Bananafish prophet strikes again!
Once, I was worried to finish all my fiction ideas when writing on steemit but, eventually, I came to the conclusion that the well of good stories and good music never runs out of its pure waters. I've to say that your amazing endings just confirm the theory! In this 27th edition, I'm quite proud to offer you (and to its potassiumness as a ritual sacrifice)one of my early embryos of short novel.. My curiosity for your contributions will be relentless like Cerberus "the hound of Hades"! (a bit dramatic as a simile. Note for the newbies: no stress, the Bananafish is cute and benevolent.. generally).
This contest is unique, from the brand to the amazing community behind it (Join here our chat]). One of the things I like the most is that we here prefer spontaneity over rules, once again let me introduce you the ..
Thingies that please his supreme potassiumness, the Bananafish mighty god!
vote, vote, vote your favourite story!

use the #finishthestory tag.

Try to post your story the earliest possible and not at the last moment (or after the results! argh!)

Sustain, comment and upvote each other as a true group of friends and fiction lovers.

Respect the 500 words limit.

Post in your blog instead than in the comment section.

help our contest & workshop to grow by giving it some visibility.
And now.. let's dive into today's story!

Apocalypse and Pretzels
by @f3nix
Early in the morning, in the bitey air of an unripe April, fine pearls of rain drew averted trajectories, trying to prolong their run towards the ground. The morning sunlight slipped through them, caressing their lopsided dances.
A freshly baked pretzel perfume mingled with the acrid, yet familiar note of wet tarmac. Similar to the inviting singing of a mermaid, that fragrant smelling trail traveled for blocks coming from who knows where, bringing the illusion of a tasty breakfast at hand.
On Madison, the sound of a distant pneumatic hammer, disinterested in that diaphanous moment of peace, reminded the city of its daily duties. The need to renew the infinite interweaving of order and chaos, the human sap of a monotonous and, at the same time, different becoming.
An old beggar was taking shelter from the drizzle under the entrance of the Met Breuer.
He seemed to come out of nowhere and, in a sense, gave the idea of ​​having been there forever. The shabby headgear with ear-muffs could barely contain the explosion of white hair, gathered in damp, frayed cords due to the persistent drops of aerosol. The festive and bizarre trichological chaos reigning on his head only sharpened the contrast with the fixedness of his gaze, veiled by a cataract under the crusty eyelashes. Forearms and hands rested parallel, laying on a small and unusual pink plastic banquet that seemed to have been recovered from an abandoned nursery.
In front of him, carefully lying on the small pink table, he placed a typical cardboard square. Strangely enough, where a message of help was supposed to be found, not even a "everything helps" decorated the miserable panel which, laconic and brash together, was left naked to look at the sidewalk.
None of the hasty passers-by would have ever bothered to look down at the bizarre old man but, if someone had stopped for a while, perhaps he would have noticed that his open lips uttered a constant chant, a whisper of elusive and continuous vibrations.
"Now the distortion around him has become almost visible, how much do you think it could go on?". In truth, for several hours what had happened under the gray shed had captured the growing interest of two luminescent figures, on the other side of the road. From time to time, they exchanged positions to steal each other the best view. Their feet seemed to slip soft like fog on the cold sidewalk.
"Learn about silence once and for all, Duth. Would it make sense to even just hazard a guess in front of this.. thing?".
"But how is it possible for a human to perform the Chant, or to just gather.."
"And instead, if you bothered to listen, you would have noticed that this supposed human has just added the sixth voice," the archangel interrupted him, punctuating the words as he tried to separate red pomegranate grains from their peel.
"I think we've observed enough, we do not want him to start opening a seal, do we?", he continued, trying to resume his usually compassionate tone, "We have to report about it to Metatron. Stop stalling, let's move".
The old man's eyes suddenly gnawed them, like a blacksmith's hot pincer. Duth did not even have time to finish wondering how a simple homeless had been able to identify them on the subtle plane from which they were watching him.
An Autie Anne's Pretzels van sped in the direction of East Harlem, sprinkling the city with its fragrant trail. For an instant, the driver seemed to have heard a curious song, but he didn't pay too much attention.



Join the fun! Here is how this contest works:
An unfinished fiction story or a script is posted.

You finish it with your own post or a comment in the comment section. A limit of 500 words is recommended.

YOU WIN! 8 @steembasicincome shares to the writers with the best ending.




The result will be out on Tuesday 11th September, 14:00 PM GMT+7 (U.S. West Coast time zone) avg. Submission and voting deadline: Monday 10th September, 12:00 PM - noon GMT+7 (U.S. West Coast time zone)



The great and generous @bananafish rewards the faithful!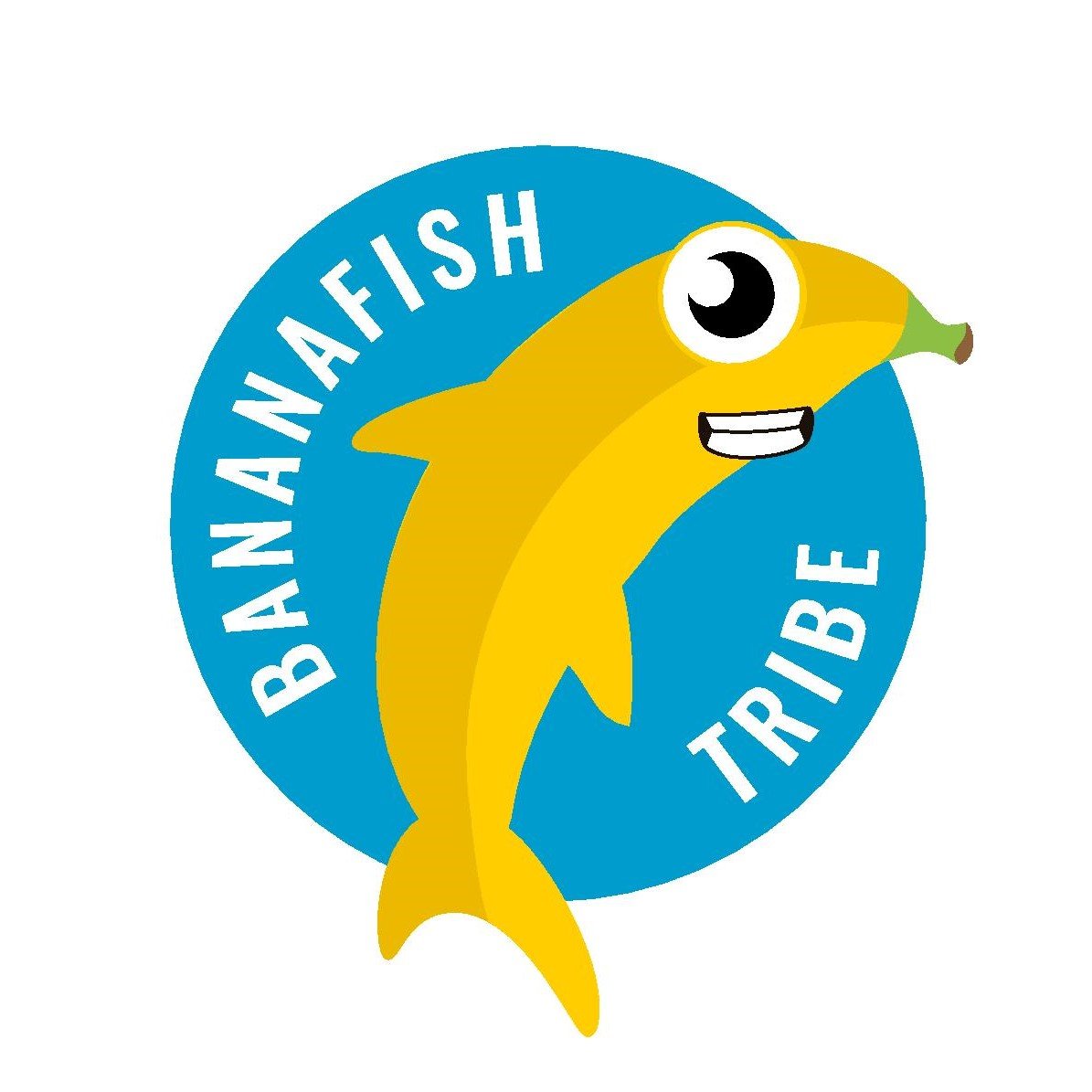 We already know the wise and fair
@bananafish
can be strengthened with offerings of delegation, and curation. Through this, the strength of many, shall become the strength of one. So in time, the strength of one, can in turn, become that of many. As the delegations grow, so does the value of the vote, so as the power grows, so it returns. Indeed, the mighty god will appreciate those who support it, and in doing so, support this entire contest. For many of us, it is already it's own reward. In a steemit full of vanishing contests, your support allows this one to keep going, and allows everyone to polish their writing skills with a challenging weekly work out (not to mention @curies's precious support and votes on the participants!). By coming together and sharing the work, we can empower the potassium rich deity to create an oceanic fruit-salad that never runs out!
So join the core, support the mission! Pledge your allegiance with your delegation, show your continued support through by joining the curation trail, and all will share in the glorious bounty of the @bananafish!
A special thank to @theironfelix, @raj808, @brisby, @maverickinvictus, @cyemela, @marcoriccardi, @calluna, @oivas, @anixio, @ntowl for their precious delegations, making this project a reality!
If you like this contest..SPREAD THE GOSPEL! We're grateful for your resteeming and word of mouth. Everything helps to grow together!
GOOD LUCK, BRAVE STORYTELLERS!
---


Prepare yourself for an amazing haiku contest this Friday 7th September!