Hello fellow steemians, I am very new here and never thought I would have to post something like this but unfortunately I am out of options. This is my best friend Alex and her little sister Ryan. As of this moment they are in danger of becoming homeless.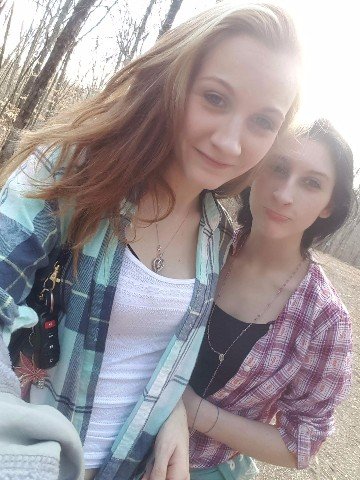 Alex and Ryan live with their mother Jennifer who has MS (multiple sclerosis) and is for all intents and purposes completely disabled. She is still able to walk but not very often and continues to deteriorate. She rarely leaves the 3rd floor apartment they live in and it is only to run simple errands most of the time. She is currently going thru a lengthy divorce with her abusive, soon to be ex-husband who has stopped paying the little child support he had been prior to the divorce proceedings beginning.
Due to this, Alex at just 20yr old has taken on the roles of head of household, caretaker, nurse and mother to a soon to be 16yr old girl. Providing the best she can for her family at all costs. Up until recently she had 2 jobs and was actually trying to go back to college. It was tough but they were making due and if they needed help with some groceries now and then I gladly gave what I could.
Unfortunately fate dealt the family two more low blows. At the end of May they lost their uncle and aunt in two separate incidents. During this time, obvious family commitments and grieving caused Alex to lose her jobs. She is now working part-time at the local dunkin donuts and is still searching for more work. These girls have been dealt a crappy hand in life and have been failed by the system, and their family. But that is enough of the negatives for the moment. Let me tell you who they are as people fighting through all that life has thrown at them.
Alex, well like I said she is the mama bear and will do anything to protect her family. She is driven, hard working and very talented. She always has a smile on her face and kind words for anyone who will listen. Like alot of steemians she too is artistic and it makes me jealous lol. She's so full of love and happiness she is literal sunshine lol. Shes one of those people that will write you a greeting card or note just because. Or find the perfect "no special occasion" little gift that so perfectly says I've been thinking of you it will make you go … you are too good at this lol how can I keep up? I actually don't really have a desk anymore because of this… here's just a quick snapshot from behind the chromebook I'm typing this on.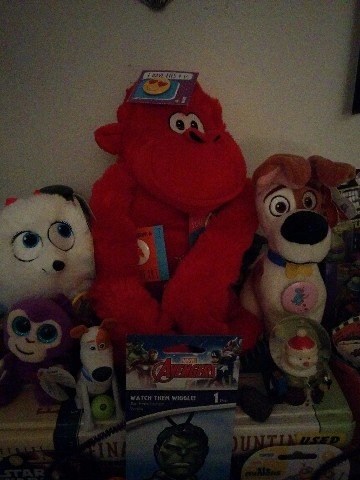 Ryan, well as I said she is turning 16 on July 26th and before today was hoping to goto a local water park with her sister and two best friends. I am going to do my best to make that happen if I can but at this point having a place to live come August 1st would be a pretty good present too. With all of the darkness surrounding her she too remains a beacon of light. She is a straight A student who just recently got invited to join a national society for honor students. She has colleges sending her recruitment packages constantly and I am extremely proud of her academic commitment and accomplishments. She is a soft spoken wonderful kid who just makes you smile and laugh whenever she's around.
So what I am asking for is this. I showed Alex how to setup a gofundme account to try and help raise the $900 for next month's rent. In reality I would love for them to get more than that so they can feel safe and secure knowing they have a place to call home, a castle to protect them from all the bad the universe has been throwing at them. I have declined rewards on this post and instead would ask that you resteem/share on facebook, twitter, word of mouth lol idk all the things. Because if we can get enough people to give just $1ea we can give hope to a family that is down but never out.
Thank you for taking the time to read this.
Gofundme Campaign: https://www.gofundme.com/42rzf5c