A group of Production Assistants win a class action lawsuit against Paramount Studios and supporting production companies for receiving unfair pay and being denied basic necessities.
---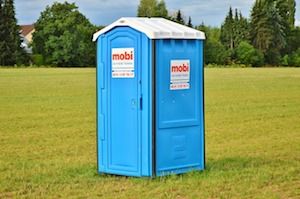 Last week I read an article written by Gavin Polone titled The Punishing Hours of a TV Crew that discussed how long and hard crews work and how that effects their every day lives.
It inspired me to write my own article, not so much in response, but more as an addition to the discussion.
You can check it out here or on my blog.
In my own article I expanded upon Mr. Polone's stories and added that there was a whole group of people specifically that seem to get the shortest end of the stick when it comes to hours and pay. The production assistant or PA is constantly working. Tending to do the least glamorous jobs that others don't want to do, but are paramount to making the shoot happen. They start before others and finish working often hours after most crew members have gotten home. Other crew members tend to look through them unless they need something and more often than not do not know them by name. While some people are of the opinion that it's just a part of putting in your time before you move up the ladder, others of us know just how hard they work and try to our best to block the crap that's thrown their way.
I can recount my own stories of what I've seen on set and can even share stories of those I know. But what better way to illustrate my point than to tell you about a lawsuit that has just been settled. TMZ and Deadline both report the recent result of a lawsuit mounted against Paramount regarding the treatment of Production Assistants on large feature films including Noah, Wolf of Wall Street and Transformers: Dark Side of the Moon. The PA's alleged that they were working anywhere from 60-100 hours a week with no over time pay, rates less than minimum wage and were even denied meal breaks and breaks to use the restrooms.

The suit was settled outside of court with a $700,000 award given to the claimants and participants of the lawsuit. Attorney fees will amount to about 1/3 of the settlement with most of the PA's receiving somewhere between $50 - $2500.

While I'm pleased to hear that the PA's claims were acknowledged and even rewarded, what's also worth noting is that they are still barely being compensated for what was surely a pretty horrifying experience. (I mean, they were forced to use bottles and buckets in order to relieve themselves instead of being given a bathroom break!) And what's worse is that now that their names are out in the open, the chances of them working again without the very least carrying a large stigma about them, are slim to none.
I've spoken with many PA's who have toyed with the idea of reporting lack of proper compensation and horrible practices by crew members and companies, that have been completely discouraged from doing so realizing it would likely mean the end of their crew careers. Not all production assistants are looking to jump to another department and are hired consistently and purposefully because they are 'professional pa's'. Crew members regularly get their jobs by word of mouth and if word is that you cause problems (regardless of whether you were right or wrong), you can be sure that you won't receive the job offers like you did before - even from companies that follow the rules.
Of course not all PA experiences are bad and almost every crew member you speak with will be able to regale you with a story of their own days working as a production assistant. Some of us still speak with other pa's we were in the trenches with and have gone on to become directors, producers and even actors. The point isn't that there's a bit of truth to the whole "putting in your time" philosophy, it's that everyone should be compensated fairly and treated like regular human beings. And pooping in your car because you weren't given a bathroom break, should never be ok!