Break on Through to the Other Side (A Thoughtful Photography Post and Promotion for @familyprotection)
I generally try to stick with one post per day, but on occasion I bend my rules. I really had to share this sky with you, and the thoughts that went with it.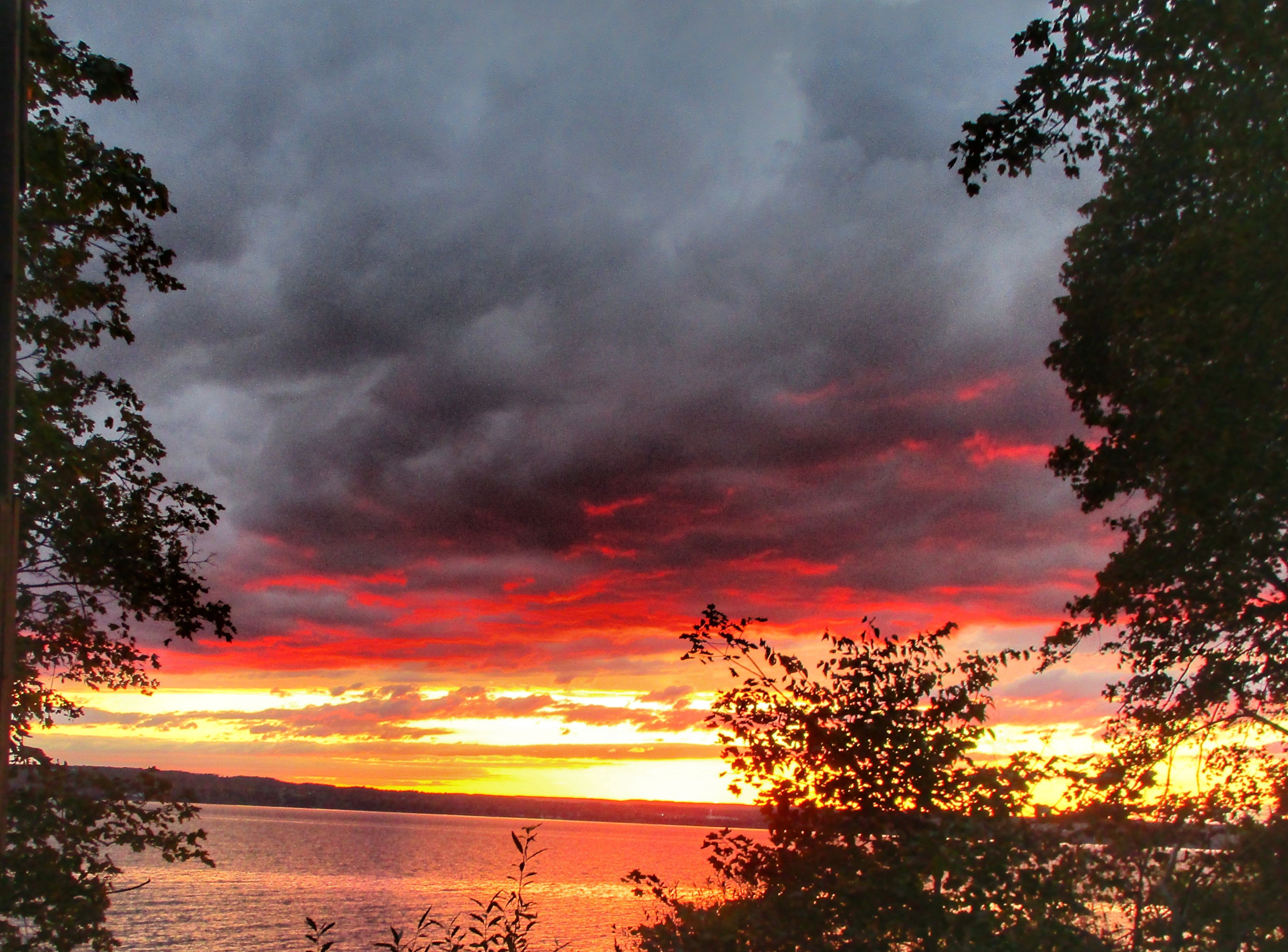 I was sitting at the table on the back patio at my parents house feeling a little down. Do you ever have those days where it's nothing in particular but you just find yourself despairing over the state of the world?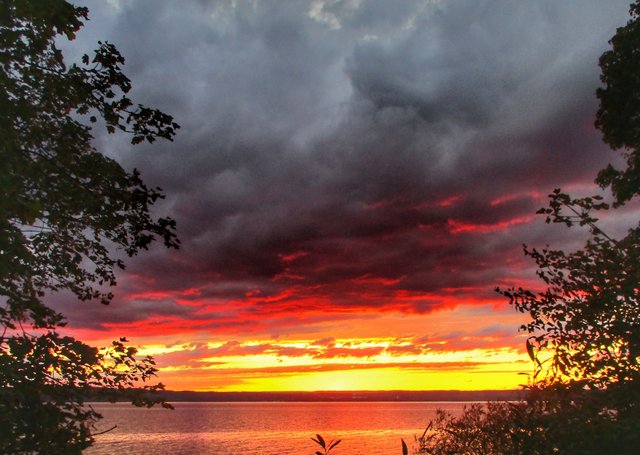 If you haven't yet run across it, there is a new account on steemit called @familyprotection. It's a wonderful initiative, thought up by @markwhittam and created and supported by the passionate and inspiring @canadian-coconut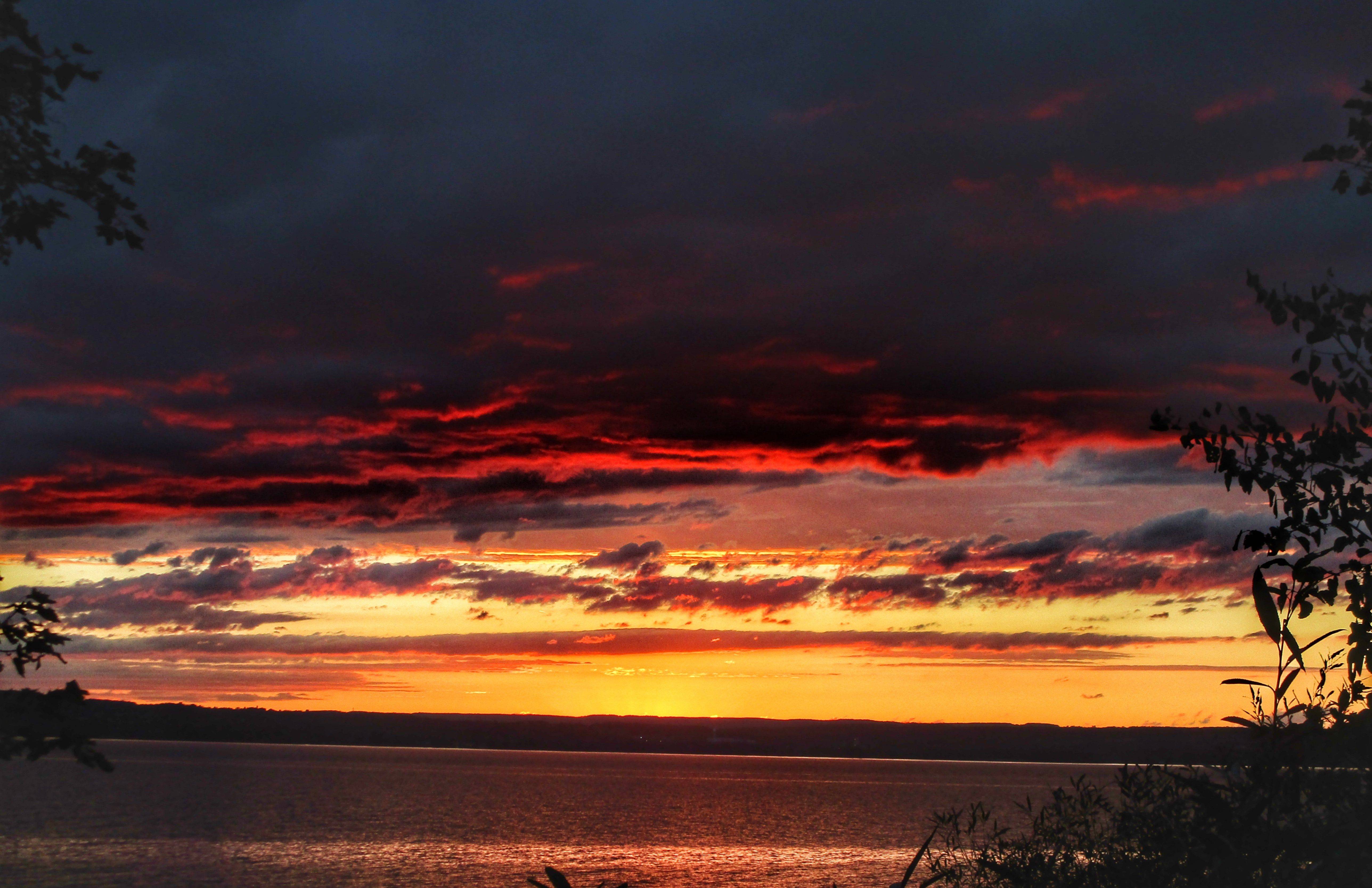 It's a place where people can go who have struggled with the corruption in offices such as CPS, and find others who have faced the same hardships. A place to share stories and find others who understand your plight, as well as some great information on what can be done to keep 'the wolves' from your door. Not only in the posts themselves, but also in the comment sections.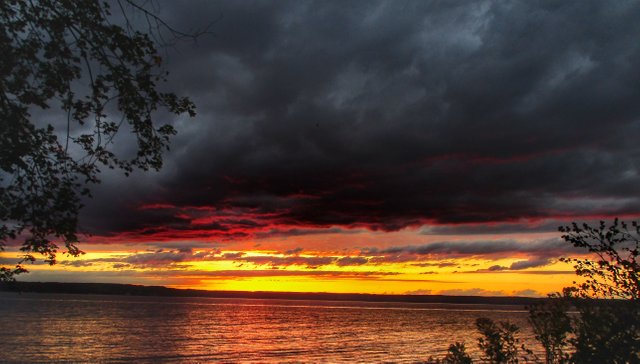 So as I was sitting on the patio thinking about some of the awful things that are happening around the globe, including some of the stories I have read coming through the #familyprotection tag, I was feeling that lately the beauty in the world is harder to see.
Even the sky when I had first pulled up the driveway seemed to agree with me, large dark clouds, no sun to be seen. When a sky looks like that, there's no hope of a glorious sunset.
That was the last thought I had before I saw the tree on the side yard take on a strange hue. From my current position in the back yard the sky was mostly blocked by trees and I couldn't see the lake so I had no idea that there had been a change. And if I had been sitting just a few inches to the left I might never have seen it.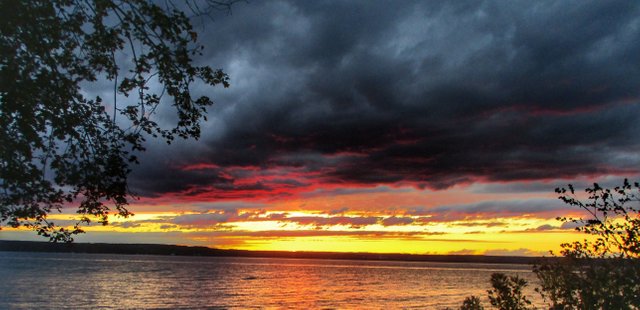 But something wanted to buoy my spirits, to show me that there was indeed still beauty in the world. I stood up and walked around the corner of the house and stopped in my tracks. I've seen plenty of beautiful sunsets over the lake, but never have I seen one that was all about the clouds like this. I nearly missed capturing it on film, I was wrapped up in the moment and just marveling.
There will always be dark and ominous clouds, both physically and metaphysically on this earth, but I was shown tonight that even in what appears to be impossible circumstances, light will find a way to break through. That there truly is a silver lining--or in this case pink and gold.
So to all of you who find yourselves despairing, remember moments like this one. Record them if you can as that reminder.
I love you all,