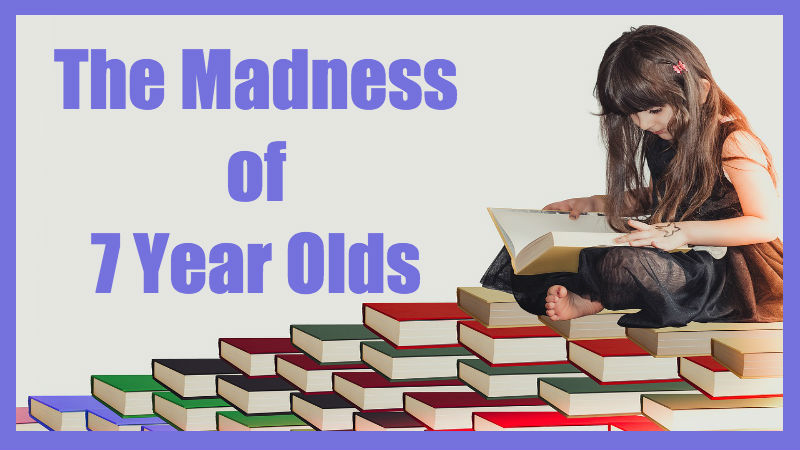 source
Last time I wrote about the terrible teenage years and how I am dreading them, but truth is every age is a challenge!

Just What Goes Through the Mind of a 7 year Old?
It's a long time since I was 7 and I definitely do not remember my thought processes at that age, but I wondered if they seem so alien and heart breaking at the same time to my own mother, when I was that age.
My daughter is just coming to realise that there is a lot of problems and stress in the world at the tender age of 7 and she tries to take it all on her shoulders. The biggest strain of all is having a little sister who doesn't misbehave as much as she does!
(75% of the time they love each other though, all be it somewhat grudgingly)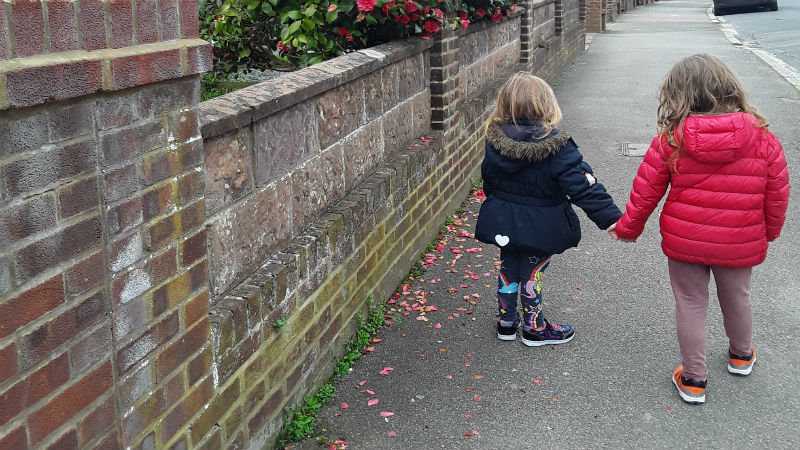 She worries about the library not being open at school, what would happen if she missed her book quiz each day, what she is going to be when she is grown up and her biggest concern is what happens if the fire alarm goes off when she is in toilet and she ends up wetting herself.
I try to tell her, as long as she is safe that is all that would matter. The teachers tell her, they check the bathrooms, so she wouldn't left in the school.
Oh she has missed the quiz once and the library was shut once on the last day of term for a stock take.
We only just can use the hand dryers in public toilets, without being frightened of the noise. That is the fault of McDonalds about 3 years ago, because one had the loudest hand dryer you'd ever heard.
How Much 'Truth' Can a 7 Year Old Handle?
In the mind of this 7 year old these are major issues. Then she comes and tells me that her life is full of problems and has so many difficult questions.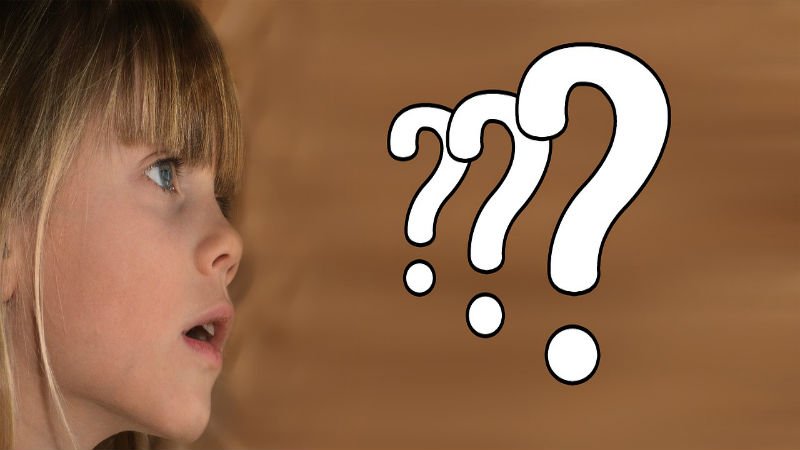 source
Further questions on the sex education she did at school was amusing. That ended up with..
Her: You and Daddy did what?
Her: What once for me and once for my sister?
Me: Yes, dear, just twice.
I tell her that the world sometimes is not a nice place, and they are bad people too, but if you dwell on those things you will find more and more things wrong with it and no one person can bear all that on their shoulders.
I have to be honest and not tell her that life is a bed of roses, as my heart so wants to do, but instead I tell her, we have a choice everyday as to what we let play on our minds and we can do things to make us happy, and nice things for people to make them happy too and the world a happier place, even if it is just for a moment.
I don't ever have the news on at home and I am so glad of that at the moment. Although they did tell her about one of the terrorist incidents in the UK at school and we talked about that and I probably ended up going into more detail than I should have done, but this is not knowledge that worries her at the moment.
I teach my children rightly or wrongly, to be a little wary of people they don't know, be extra vigilant when were are in a city and not to go far from away from me and they are fine with that.
And they tell nice old ladies that they don't want to talk to them because they are strangers sometimes.
But so far they have always nodded and said "quite right too".
But school worries are her top worries and lamenting the fact she has a baby sister - "what did you go and have her for Mommy?" Is a question uttered on many occasions.
They love each really, most of the time.
My 7 year old has already had two marriage proposals and is going to marry Bentley when they are 16.

Guinea Pig Love
Speaking of love, I overheard a funny conversation this morning between my two daughters, that went a bit like this...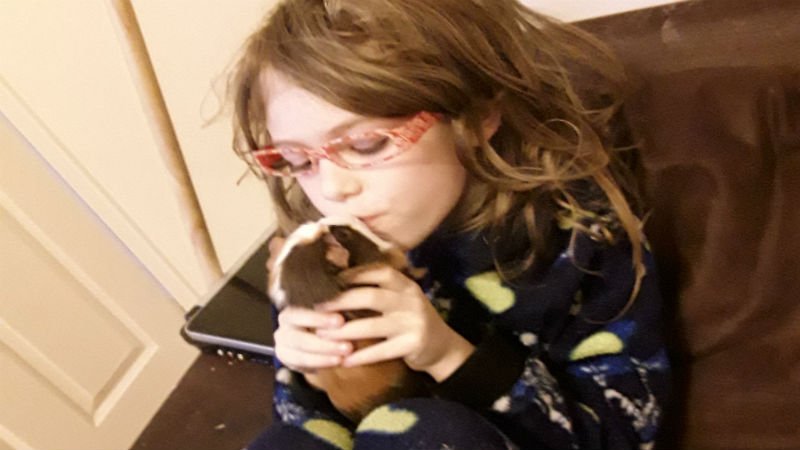 Poppy (age 5): That guinea pig loves you so much, it wants to marry you
Hazel (age 7): I am already getting married to someone.
Poppy: But both the guinea pigs really love you.
Hazel: By the time I'm old enough to marry, they will be dead anyway.
Poppy: I'm going to marry Tilly and Connor.
Hazel: You can only marry one person.
Poppy: Why?
Hazel: Girls can marry girls and boys can marry boys and girls can marry boys, but only one at at time.
Poppy: But the guinea pigs love you.
Hazel: You can't marry animals, but you can still love them.

They are Designed to Keep You on Your Toes...
Hazel's latest mission is to become a famous footballer who plays important matches all over the world.
As well as a kickboxer, vet, vlogger and fashion designer.
Oh and she is going to create a new game of rollarblade football and she is going to be best in the world at that.
But she loves football, she has a crush on a boy that is 2 years older and plays football too. She has been asking me how they can become friends.
Play it cool is my answer to that one.
No hurry.
I guess every age is challenging.
But they keep me on my toes and I wouldn't have it any other way.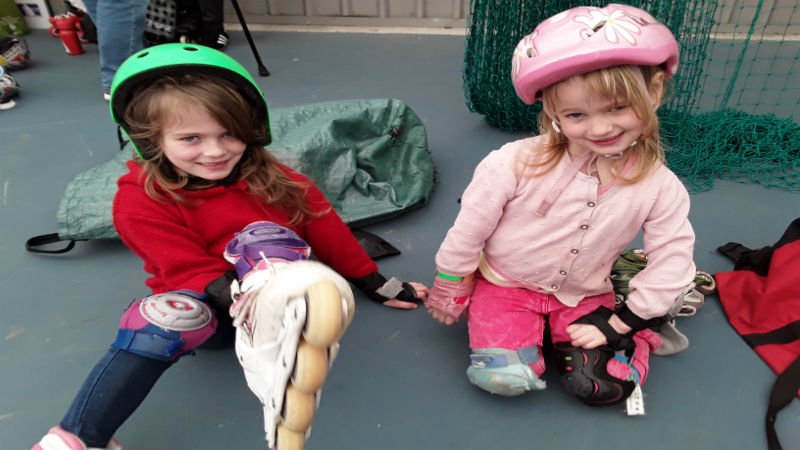 Witten by @hopehuggs with <3
(Unless a source mentioned, photos are my own)