Roses are perfect for decorating the room in a home, office, to accompany dinner with a lover, especially for wedding decorations. But outside it turns out roses can be used for other purposes such as popular benefits in addition to decoration is a perfume material. And in fact, beyond the most popular benefits, roses can be used for other purposes ie one of them is for beauty, therefore in this article will be discussed about the benefits of roses for beauty equipped with how to apply it.
Rose water is believed to be effective in making your face clean and smooth. The trick is to soak the rose petals into the water, then use the water to wash your face to work as a toner. Or it could be by dipping a cotton ball into the rose water and apply it to your face so it can make your skin feel fresh.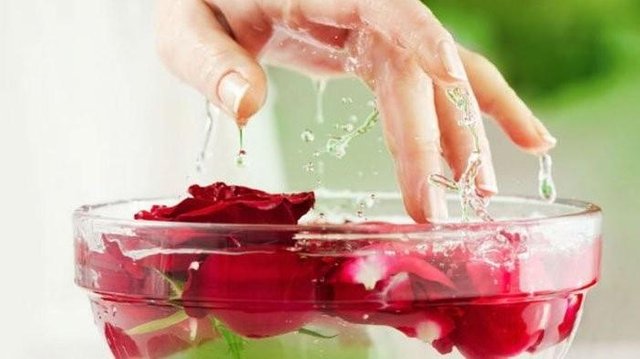 source
Rose water can also be used as acne medicine, the way is almost the same as above by soaking rose petals into the water, then apply the rose water on the skin acne to reduce inflammation and redness caused by acne.
Can also by mixing lemon juice with the same ratio with rose water, then apply the mixture on the face and let stand for about half an hour. Then rinse with clean water, use for 2-3 weeks can help remove acne and reduce stains and scars.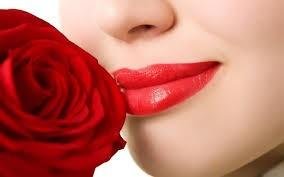 source
Rose petals have Vitami C content that is good for the human body, one of them as a sunscreen that protects the skin from the sun. The trick is to mix the rose petals, cucumbers and glycerin then apply on your body. Can also by pounding 10-15 pieces of basil leaves (tulsi) and add to 200 ml of rose water, then store this liquid into a spray bottle and chill. Spray the mist of the liquid to your whole body every time you are going out in the heat of the sun.
You can make your lips look pink naturally and also healthy without any cosmetic products. The trick is to cut the red beet yarn into small pieces and then dry in the sun. Then once it is completely dry, roll until it becomes a very fine powder. After that, mix a teaspoon of rose water into the red beet powder and apply it evenly over your lips, wash after 15 minutes.
That was the benefits of roses for beauty that I can summarize in this article is processed from various sources. These are just a few of the many benefits of roses for beauty, please try and hopefully useful!