'Mosaic Gallery.'
This is my entry for this week's Market Friday challenge organized by my friend @dswigle
My visit to this marvelous Mosaic Gallery was one of many interesting aspects at the Traditional Trade fair which was held at Old Petrie Town in Queensland last week. If you'd like to see more of this very interesting market Click Here:
I'm sure you will agree with me after viewing these fabulous mosaic works of art below, that they have been created by an extremely talented group of artists.
This is a delightful scene where 'Three Girls' are intent on enjoying ice cream cones under their colourful sunhats.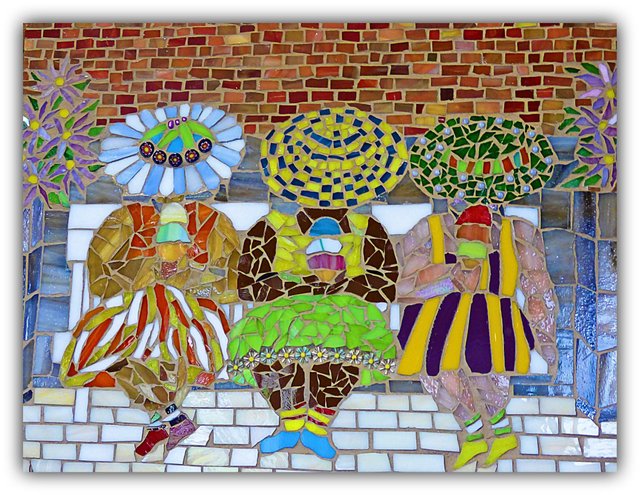 The very old but quaint cottage which held the mosaic works of art looked intriguing from the outside. But on the inside.......that was an entirely different experience.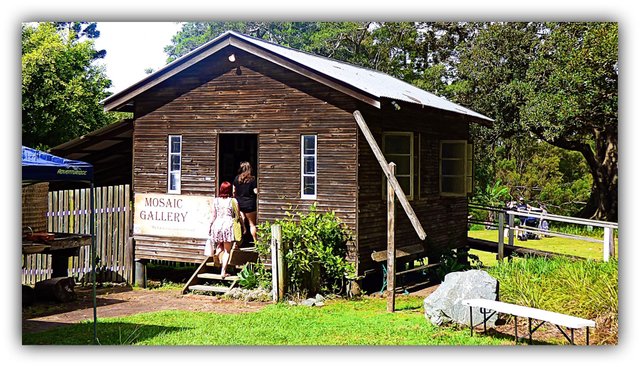 Their slogan, "By Hand with Head and Heart" was very appropriate. Come and join me to see what I am talking about.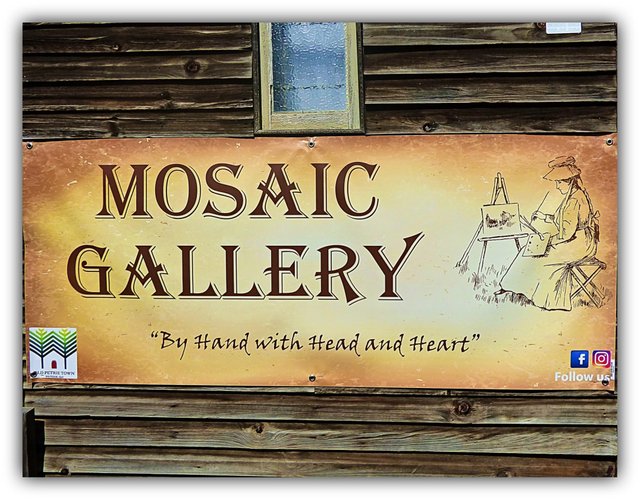 Isn't this piece fantastic? I love the flow and artistic flare in this image and the colours compliment each other beautifully.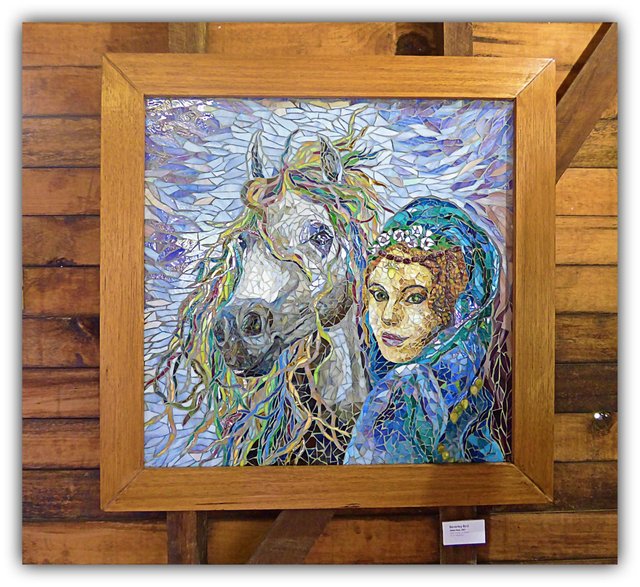 'Exquisite' is the word that comes to mind when I take in the beauty of this fine mosaic mural.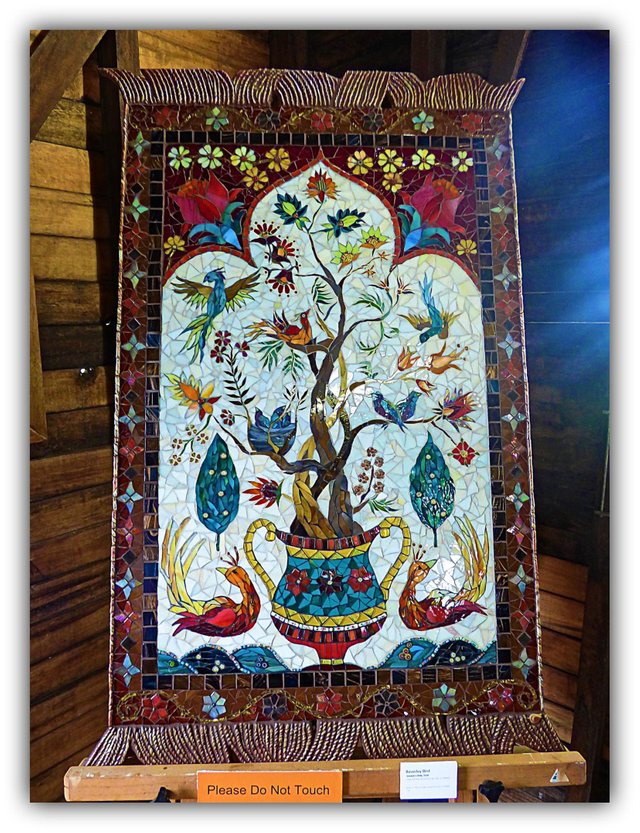 The likeness to the much loved and attractive actress, Audrey Hepburn is unmistakable in this picture. I am amazed that this was achieved by using chunky glass mosaics as I'm sure it would be difficult enough drawing or painting her image on canvas without having to arrange the mosaics to represent Audrey Hepburn so well.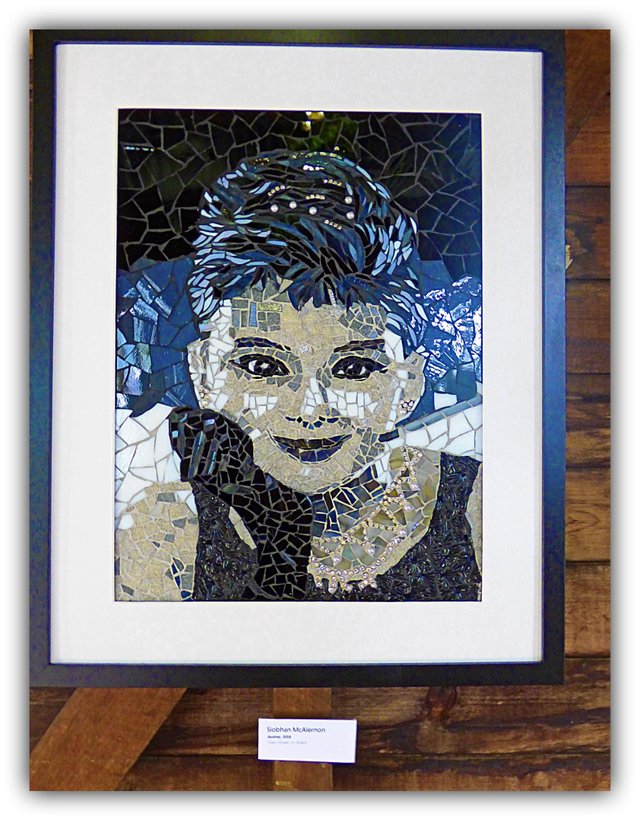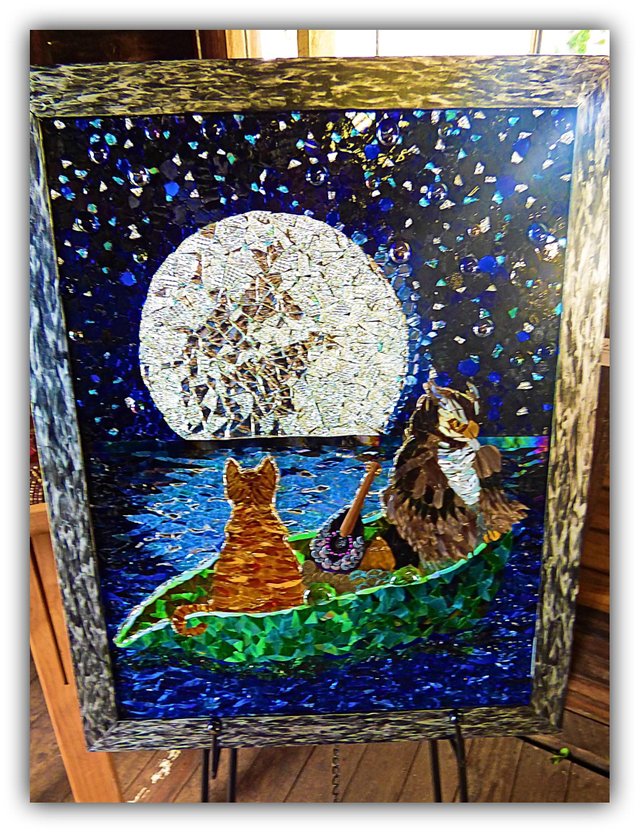 The owl and the pussycat. Just magic!
And look at this adorable feline with his colourful whiskers. He'd make a remarkable feature in any home wouldn't he?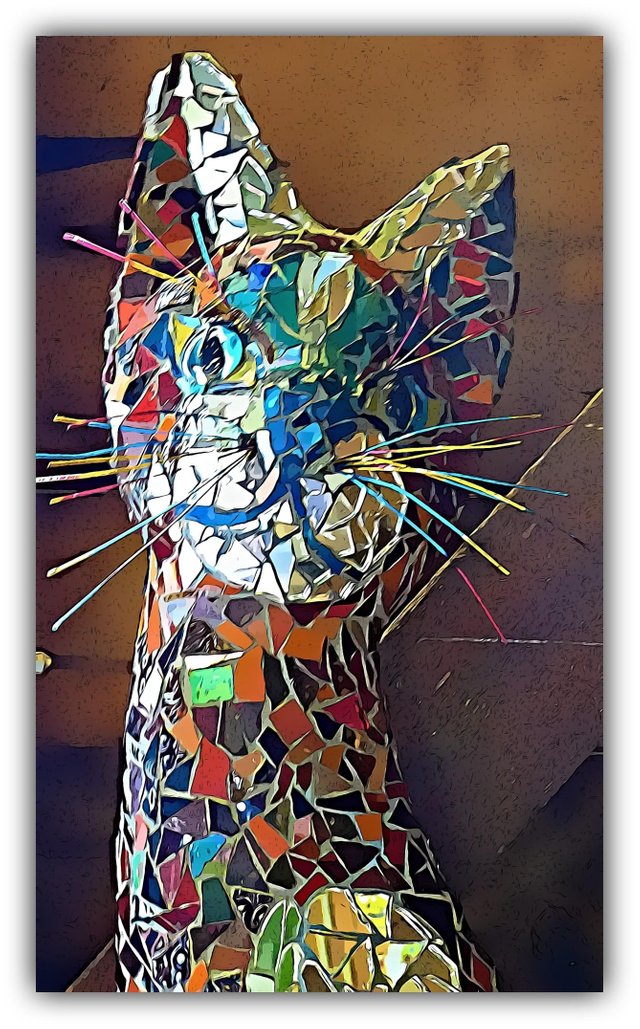 Is this 'Alice in Wonderland?'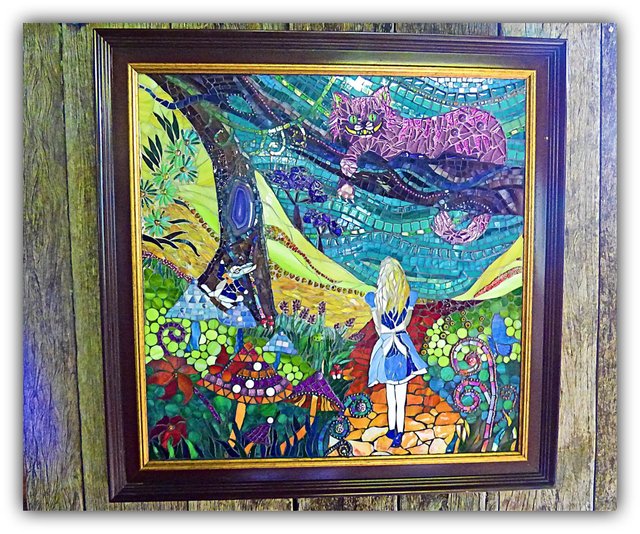 I loved this tree scape but my photo didn't do it justice because the two mirrors reflected the wooden floor instead of something more picturesque but I wasn't about to shift it for my conveniences as much as I wanted to. (lol)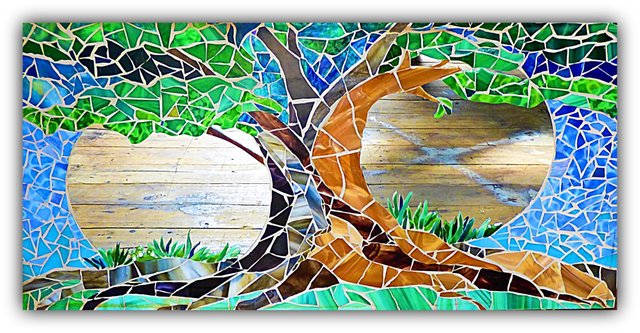 THANK YOU FOR VIEWING. HAVE A GREAT DAY.