'Tree Climbing' is my topic for today's #dailydigital post. My original photographs were digitally treated to provide anonymity for the children and unique textures for the images.
The art of tree climbing is still thriving, despite the increase of electronic devices in most modern homes. Even more so, when there are Banyan trees available with their amazing, above ground root system.
The very nature of these tall roots provide many twists and turns and nooks and crannies for children to turn them into miniature fantasy forests as they play.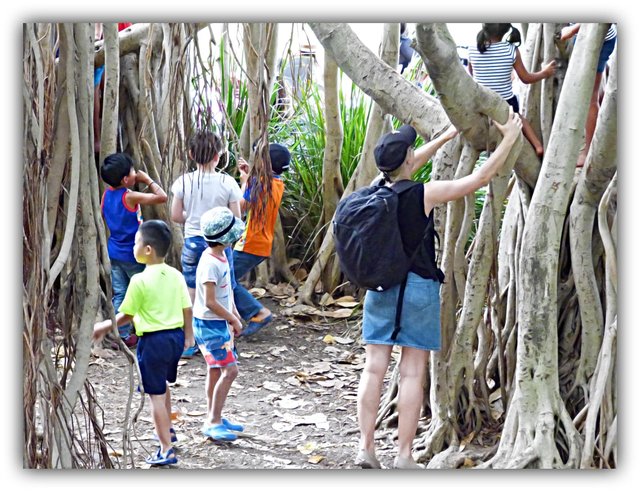 Banyan Trees are native to Asia and are common in India, Burma, Thailand, Southeast Asia, Southern China and Malaysia. The Banyan Tree is the national tree of India and is recognized as sacred in that country where people revere them as holy.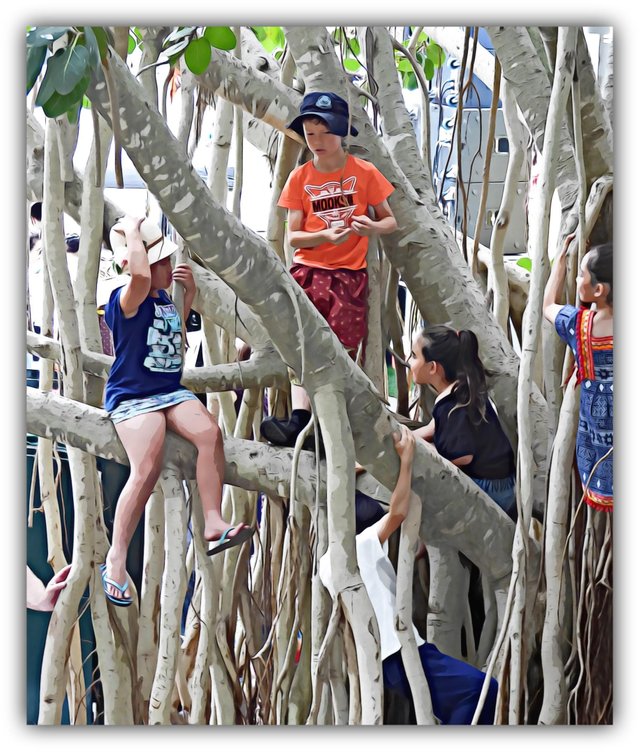 As a Banyan Tree matures, it develops aerial roots from its horizontal branches which grow downwards towards the ground. As they touch the ground, they penetrate into the soil and their strength supports the huge horizontal trunks. They are called prop roots.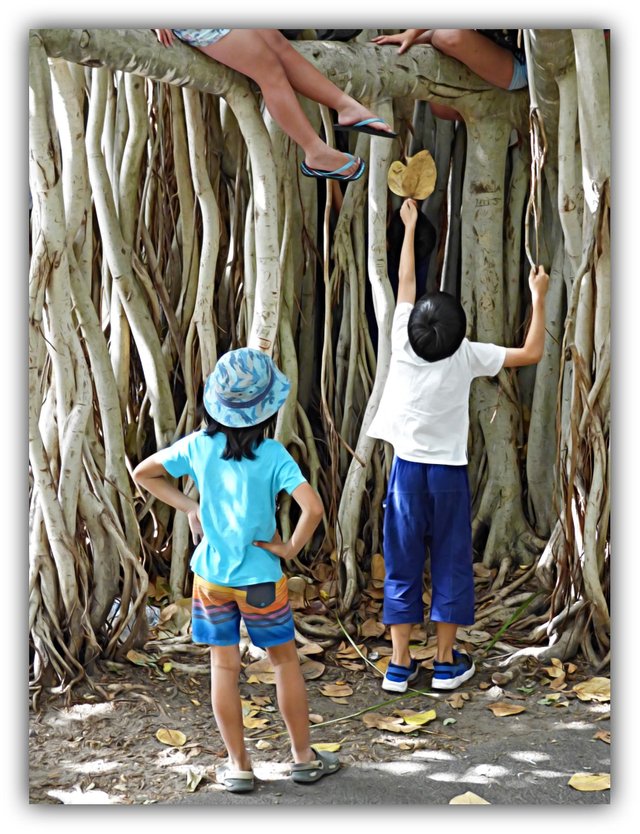 Banyan trees grow very large and cover a wide area and in doing so, provide very effective shade beneath them. It is interesting to note that fibres from the bark of these trees and roots can be woven into ropes and the aerial roots are used as tent poles due to their strength and flexibility.
Wood from these trees is used to make paper pulp and the milky sap can be effective in treating bruises and skin inflammation and also for polishing metal products.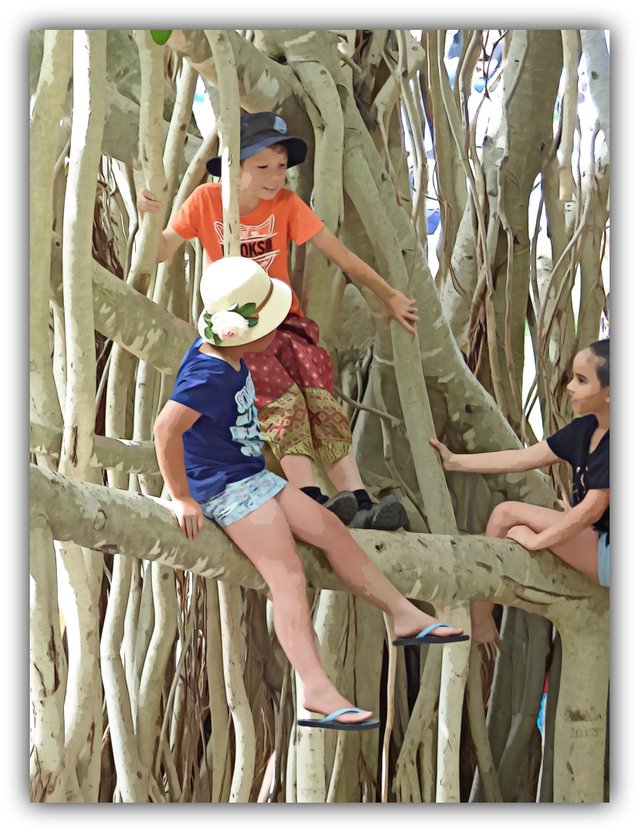 When Banyan leaves are crushed and made into a paste, it can be applied to the skin to relieve burns, itching, and inflammation. The twigs from the aerial roots have been used to brush teeth, prevent halitosis and reduce gum infections.
The photo (below) is of a typical Banyan Tree.
Source: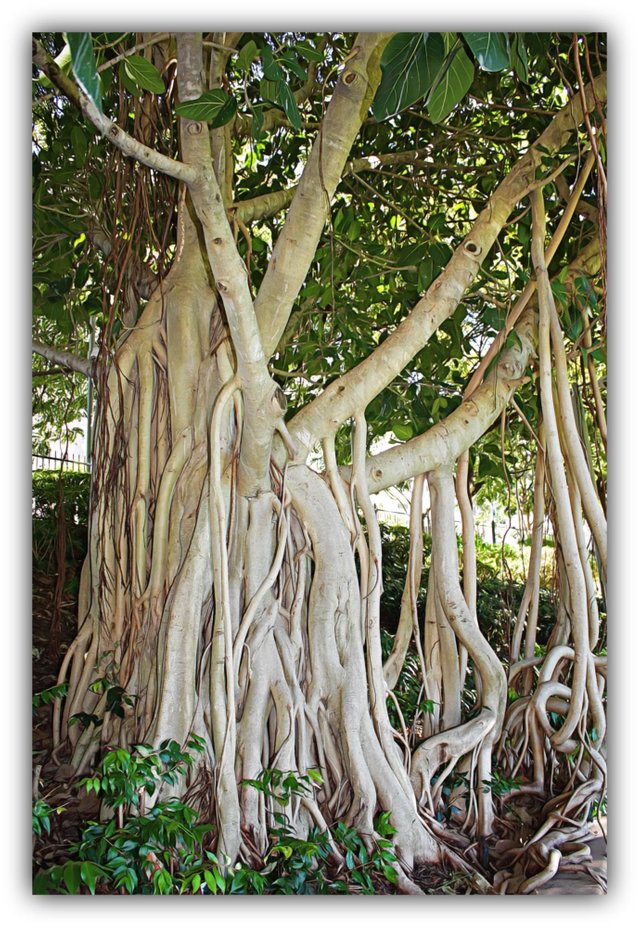 THANK YOU FOR VIEWING. HAVE A GREAT DAY.