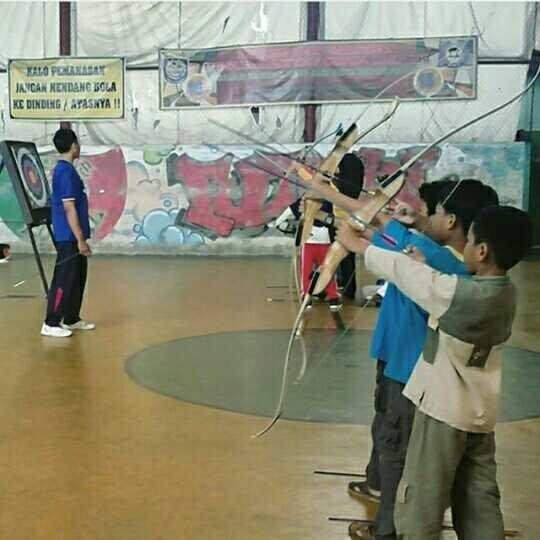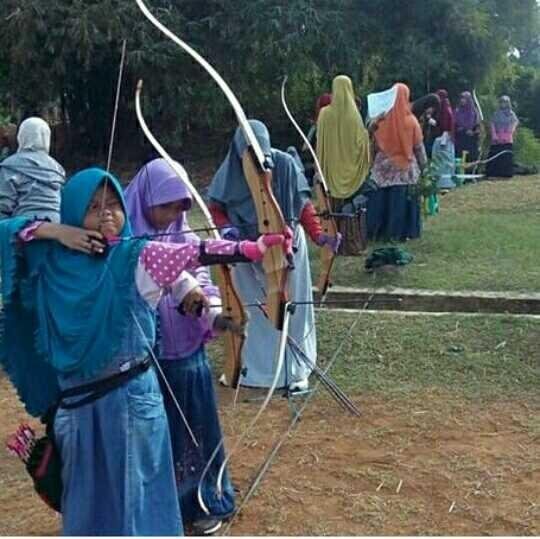 ---
---
Assalamualaikum wr wb.. selamat malam sahabat steemian Pada kesempatan ini saya ingin berbagi cerita tentang memanah, karena sesungguhnya memanah itu salah satu olahraga yang pernah dilakukan oleh Nabi Muhammad saw.
Namun dalam tahapan belajar ilmu memanah baik itu kepada diri sendiri ataupun kepada anak didik sedikit pesan dari saya hendaklah di dalam belajar ilmu memanah itu kita belajar dasar yang terpenting kemudian dan tahapan berikutnya (taqdimu al-ahammi fal aham). Artinya, dalam belajar ilmu pamanahan itu tidak bisa langsung pada poinnya. Perlu belajar tahapan demi tahapan, karena ilmu memanah ibarat lautan tiada bertepi sangat banyak apalagi seperti zaman sekarang ini yang sudah moderen.
Dimana yang bahwasanya tiada seorangpun yang bisa menguasai seluruh ilmu memanah itu.
Ilmu memanah termasuk bagian dari ilmu pengetahuan yang Allah SWT karuniakan kepada manusia.
Demikian sedikit ulasan tentang olahraga memanah
Semoga saja bisa sedikit bahan masukan.
Terima kasih.
---
---
Assalamualaikum wr wb... Peace be upon you, and Allah mercy and blessings.. good evening steemian friend On this occasion I want to share the story of archery, because actually archery is one of the sports ever performed by the Prophet Muhammad.
But in the learning stages of archeology either to myself or to the students a little message from me should be in learning the science of archery that we learn the most important basis later and the next stage (taqdimu al-ahammi fal aham). That is, in learning the science of paranahan it can not be directly on the point. Need to learn step by step, because the science of archery is like the sea is not endless very much especially as today is a modern one.
Where that no one can master all the science of archery.
Archery science is part of the science that Allah grants to human beings.
So little reviews about archery sports
Hopefully it can be a little input material.
thanks.
---
---
***#Jangan lupa untuk follow Akun saya
@steem-lover
***
---
---