The "war for [steem] blockchain talent" has been engaged
"Blockchain" may well be a buzzword, it is also an unusual technology. "Cloud" became a thing with the success of AWS, "Mobile development" thanks in no small part to Apple, and it is plain that Google has decided to bet big on "AI".
In contrast, "blockchain's" biggest corporate champion, IBM, seemed to be unsure lately that it can really hook its carriages to blockchain and make it into the engine of its future profits in the "enterprise services" domain.
In this context, Fujitsu, another contender in this field and an initial proponent of Hyperledger Fabric, has decided to hedge its blockchain bets and took interest in the steem blockchain.
In order to support European Commission's "Blockchain Competence Centre" (BLKCC) Fujitsu Luxembourg decided to embark on the complex process of securing an EU visa and work permit for one of the most promising talents of the steem eco-system, Julián Gonzalez (aka @jga), for what may well be the first (institutional) job created in Europe by the steem blockchain technology.
Julián's talent has been revealed thanks to him answering Utopian's (@utopian-io) task requests related to the EFTG project.
When asked whether they would extend a work permit for non-EU national with strong technical skills in blockchain, the Luxembourg authorities were very helpful and expedited the procedures.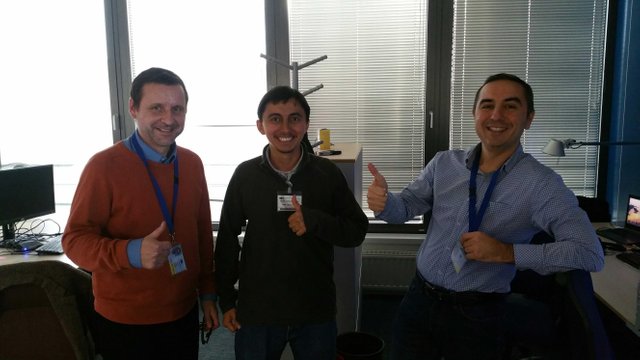 @jga visiting the BLKCC offices with @sikoba (left) and @smartiot (right)
Julian, a native of Colombia, will begin working for the BLKCC in Luxembourg next Monday, on the EFTG project
The BLKCC members now sport 7 different nationalities (1 Pole-German, 1 Romanian, 1 Argentinian-Spanish, 2 French and now 1 Colombian).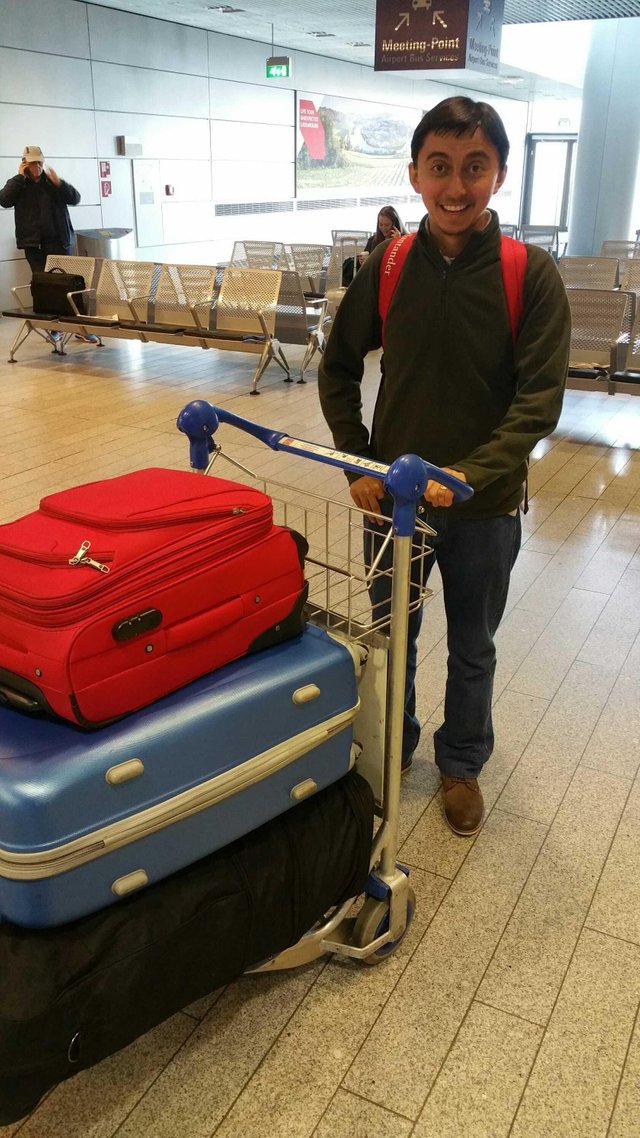 @jga fresh off the plane at Luxembourg airport

Other posts on blockchain technology that you might enjoy:

If you know what witnesses are and agree that people commited to keeping this blockchain ticking play an important role ...



(by simply clicking on the picture - thanks to SteemConnect)

You might also want to check out my "lighthearted" account, @sorin.lite, perhaps you'll like what you'll see.