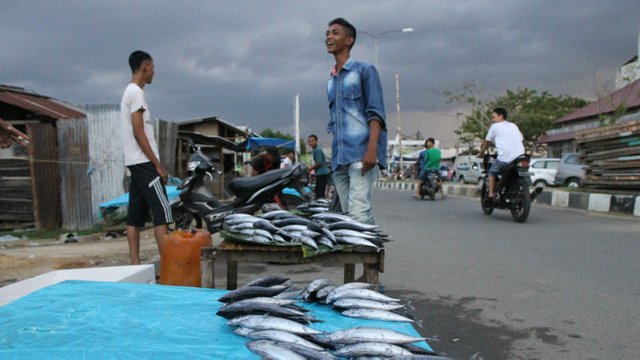 Over the past week, Aceh fishermen catches have increased. Especially the catch of tuna that reaches 10 tons of one unit of ship type of trawler tiger.
"It's a lot more now, one ship can carry 10 tons of tuna fish," said Andi, one of the fish traders at Lhokseumawe fish market, Aceh, Sunday, May 25, 2014, to VIVAnews.
According to him, the harvest of tuna is not always the case. He said, in one day, the catch of fishermen could change again, but he said it has been since this week the catch of fish continues to increase.
This catch by fishermen in Lhokseumawe is triggered by weather conditions. "Sometimes the weather is on our side," said Musliadi, one of the fishermen.
The fishermen are also worried that the weather is currently entering extreme weather. They worry that they can not go to sea so the catch will be less and make their income decrease. Whereas sea is their only livelihood.
Observations VIVAnews, from yesterday to the morning today, a number of fish traders selling tuna in a number of markets contained in Lhokseumawe. The tuna fish are sold at Rp. 10 thousand perkilonya. One kilo can reach 6 to 7 fish.