CITYSCAPEPHOTOGRAPHY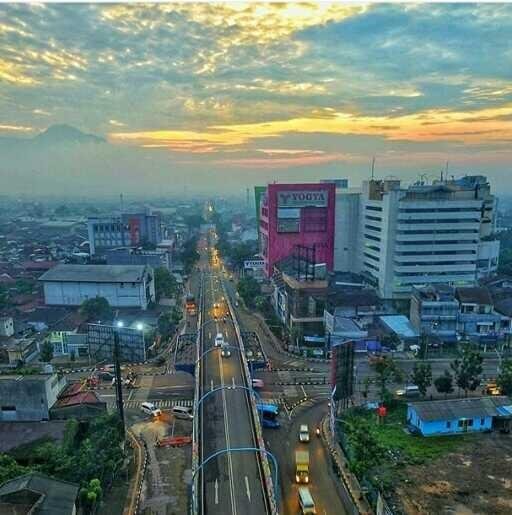 ---
---
Bandung City || Good evening steemian friend I am all in this time again in the city of Badung, Telling about the city of Bandung is not just about fashion or food, Bandung has developed as a thematic theme park since the reign of Ridwan Kamil in 2013.
You can never say no to this, the development of the park changed the way citizens of Bandung City feel about our city - in a positive way. One of the most recent is the Bandung History Garden, which takes place in the backyard of Bandung Government Complex. Its strategic location has attracted people to hang out and spend their time there, but there is more to it.
Name after Taman History Bandung, of course this park is equipped with educational tools and media history of this beloved city. There are glass stickers from 16 Bandung majors from time to time, Wiranatakusumah storyline reliefs, murals with different stories from Bandung in pre history to Tangkuban Parahu.
So if you love Bandung, be sure to stop by this park and take advantage of the free history lesson here! Well, as Soekarno said, "Never forget the occasional history (Jasmerah), that will make and change who we are."
So first a little information that I can say about the city of Bandung.
---
---
Kota Bandung || Selamat malam sahabat steemian semuanya saya saat ini lagi dikota Badung, Bercerita tentang Kota Bandung tidak hanya tentang fashion atau makanan, Bandung telah berkembang sebagai kota taman tematik sejak masa pemerintahan Ridwan Kamil pada tahun 2013.
Anda tidak pernah bisa mengatakan tidak untuk ini, pembangunan taman mengubah cara warga Kota Bandung merasa tentang kota kami - dengan cara yang positif. Salah satu yang terbaru adalah Taman Sejarah Bandung, yang berlangsung di halaman belakang Kompleks Pemerintahan Bandung. Lokasinya yang strategis telah menarik orang untuk nongkrong dan menghabiskan waktu mereka di sana, tetapi ada lebih dari itu.
Nama setelah Taman Sejarah Bandung, tentunya taman ini dilengkapi dengan alat pendidikan dan media sejarah kota tercinta ini. Ada stiker kaca dari 16 Bandung jurusan dari waktu ke waktu, relief alur cerita Wiranatakusumah, mural dengan cerita yang berbeda dari Bandung dalam sejarah pra ke Tangkuban Parahu.
Jadi jika Anda menyukai Bandung, pastikan untuk mampir ke taman ini dan manfaatkan pembelajaran sejarah gratis di sini! Nah, seperti yang dikatakan Soekarno, "Jangan pernah sesekali melupakan sejarah (Jasmerah) . Itu akan membuat dan mengubah siapa kita."
Demikian dulu sedikit informasi yang dapat saya sampaikan tentang Kota Bandung.
---
---