[Writing Contest] Share your thought about EpicDice and win 100 STEEM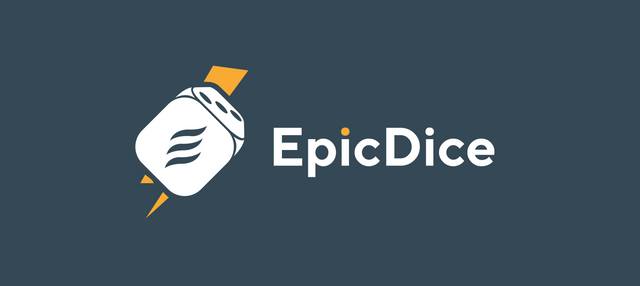 EpicDice is the fairest dice game built on top of Steem blockchain which aims to provide a refined gambling experience while keeping simplicity intact. Weekly Bet Contest with over 500 STEEM Prize Pool is now live.
Let the fun begin
---
What you have to say about EpicDice?
EpicDice has been proudly serving the good old dice game on top of Steem blockchain for several weeks. We would like to take this chance to hear what the user has to say about our service by far. Instead of the boring feedback collection section, why don't take this chance and make it an interesting writing contest while we can award some real STEEM to the supporters?
You can write/talk about anything in your post, as long as it is related to EpicDice. For example but not limited to the list:
Talk about the gaming experience, is it smooth, is it fair, is it fun, is it cool?
Share about your little secret tips or strategies to beat the game.
Compare how is EpicDice to the other games.
Criticise the weakness of disadvantages of the game.
How to improve the game further?
Your judgement on the aesthetic of the UI, the colourway, the flow, etc.
Your expectation of our service.
The list goes on, you get the idea. Literally anything about EpicDice. Winner selection will be purely base on our judgement of the quality of the post. We want to hear from you, let's share with us your thought in an interesting, creative, and fun way!
---
Prizes
There are 5 equal prizes with 20 STEEM each which totals up to a 100 STEEM prize pool. Base on the quality of post submissions, there would be 5 winners or no winner at all.
As a bonus, all submissions will receive at least 50% vote from @epicdice.
---
Requirement and Eligibility
You must have bet at least one time in the game.
The post should contain at least one image, or animated image, or video that is related to EpicDice.
The post should have at least 250 words.
The post can be written in any language although English is preferred.
The post should contain "EpicDice" as one of the tags, and submit the post link in the comment.
You should resteem or mention this post in the submitted entry.
One submission per account.
Deadline of submission: 14:00 UTC 29-Mar-2019 (Friday)
Disclaimer:
EpicDice reserves the right not to select a winner or fully distribute the prizes if quality submissions are lacking.
EpicDice's decision of winners selection shall be final and conclusive.