Here's yet another reason why decentralization is so important! As I blogged about recently, I've joined the eosDAC launch team. The eosDAC snapshot for our upcoming airdrop takes place within hours from the date of this post (1am UTC, April 15th). See this countdown clock if timezones are confusing to you.
I woke up this morning to find our YouTube channel is completely gone!
Not only that, a scammer is trying to phish EOS token holders. Don't ever give anyone your private keys!
Yesterday our eosDAC YouYube channel was targeted in a coordinated attack starting with downvote bots. We saw hundreds of downvotes in a very short period if time. Then the phishers created a fake website, YouTube channel, and fake video. They exploited the YouTube algorithms to get the eosDAC channel deleted. eosDAC is actively fighting back and posted about it on our website here.
The phisher's site is http://eos-dac.com and is impersonating the real eosDAC website ( https://eosdac.io ), and we are seeking to remove it. Can you help us report these scammers to Google and YouTube?
Here's how you can help:
Report http://eos-dac.com to Google's safebrowsing team as a phishing site: https://safebrowsing.google.com/safebrowsing/report_phish/

Flag and report the phishing YouTube channel "eosDAC Official": https://www.youtube.com/channel/UCWA1ikg1pUikhbd9UjdMthw/about

Click the flag and select Report user

Select impersonation.

You'll then be redirected to another page where you need to select the This channel is impersonating a YouTube channel I follow or am familiar with and paste in our real channel: https://www.youtube.com/channel/UCkotfRlstQBYnReFv987ULg

Scroll down past your own video content and report their video:

Finally add some notes as you see fit, check the reCAPTCHA, and hit Submit.

If you want, you can also report the individual video.

Spread the word so people understand eosDAC will never ask for your private keys. Help educate people to protect themselves from phishing attacks.
All in all, it's quite an impressive attack. They are using the centralized algorithms of YouTube against us which is ridiculous considering their channel was just created yesterday.
Please help the eosDAC community by reporting this fraud. It's frustrating to see my face on a website that is scamming people.
http://eos-dac.com is a fraud.
Stay tuned for updates as the snapshot is almost here. Remember, to get your free eosDAC tokens, simply hold your EOS in a wallet you control. If you're not sure if the wallet you use supports ERC20 tokens, then ask them. If you can export the private key (like with Exodus), then you can use MEW (MyEthereumWallet) to access your tokens. If you want to trust your exchange to handle this for you, make sure they are listed here (but really, why trust an exchange with your cryptocurrency?). This airdrop is automatic and there's nothing you need to do, though keep in mind it may take several weeks for the eosDAC tokens to show up in your wallet. The snapshot it uses will include the EOS in your wallet as of April 15th 01:00 UTC, regardless of if your ETH addresses is registered with an EOS address. If you have less than 100 EOS and still want your eosDAC, you'll be able to use this page to request your tokens manually: https://eosdac.io/airdrop/
Thank you for your support and your help in demonstrating to these scammers that the cryptocurrency community will not stand for this. Fraud will be met with action.
---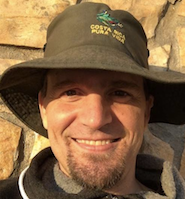 Luke Stokes is a father, husband, programmer, STEEM witness, DAC launcher, and voluntaryist who wants to help create a world we all want to live in. Learn about cryptocurrency at UnderstandingBlockchainFreedom.com







I'm a Witness! Please vote for @lukestokes.mhth