Is the eosDAC airdrop a form of vote buying?
This video assumes knowledge of blockchains, EOS, DACs, DPOS, and more, so please keep that in mind. The intended audience is mainly EOS holders who are making decisions on which EOS block producer to support and specifically those who have concerns about vote-buying and the eosDAC token airdrop.
I'm not trying to convince you to change your mind with this. That's probably not possible. I'm just sharing my thoughts as they are today. This is a very important topic of discussion (which is why this turned into a long video). My request: please don't comment with your strong opinions about my opinion (and that's what this video is, just my opinion) unless you've first done me the courtesy of understanding my opinion by watching the full video.
Yes, I know, it's 22 minutes long. I know I'm asking a lot for you to watch it all. You're free to post your own videos or discussions on your views, but this post is about my views.
Since I mentioned I'd link to it in the video, here's something I highly suggest watching, especially if you think "human nature" will always cause negative voting patterns to dominate block producer voting: Is the world getting better or worse? A look at the numbers. TED Talk by Steven Pinker.
I think the world is improving and DACs will be an important structure for managing the new world.
Stay tuned for more education and content about EOS, DACs, and eosDAC from the @eosDAC team.
Previous eosDAC related posts:
---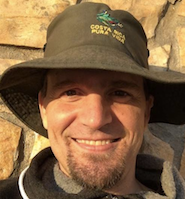 Luke Stokes is a father, husband, programmer, STEEM witness, DAC launcher, and voluntaryist who wants to help create a world we all want to live in. Learn about cryptocurrency at UnderstandingBlockchainFreedom.com







I'm a Witness! Please vote for @lukestokes.mhth