Focus Areas for your employees to grow and improve quality in organization
Every employee expects to gain good salary in return for his or her quality work. But do they expect more than salary? Yes they do, they expect to gain a good experience at the workplace too.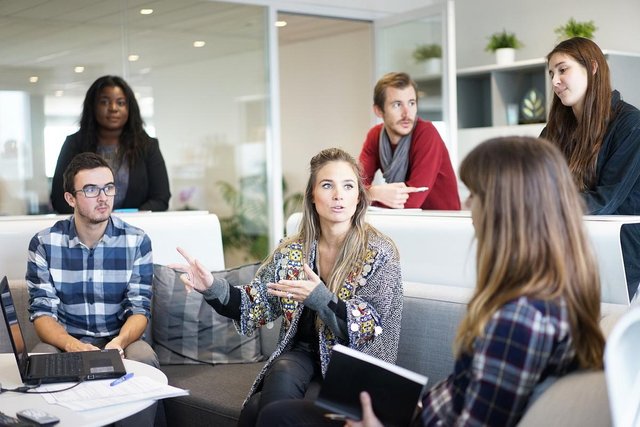 Image Source: pixabay  
So here are few small things you can do for your employees:  
 Assign them challenging work: 
If you wish to keep your employees always motivated, they continue giving them some challenging work or ask them to resolve some critical or tough issue or situation. If you assign higher goals or challenging job to your employees, they are more devoted towards their work and this will eventually increase their productivity too.
Appreciate them on time: 
If you wish to motivate your employees, then always award them on time for their great work that they have done so far. Instead of giving them promotion once a year if you also focus on appreciating them time to time on their great performance will motivate the employee's double fold. Employer should also see how important it is to appreciate, award and recognize their employees in various forums.  
Be trustworthy 
You should always create a transparent environment at the workplace. We should not hide any process or policies from the employees rather have a trustworthy relationship with the employees. For employees, their managers are everything at workplace. In this case you should never broke your employees trust rather you should help them in resolving their every issues. In case way even employees are bonded and feel their responsibility towards the employer/company. Before you take any new step or decision you should also hear your employees thought process too.
Explain the Roles Every employees wish to know the value of the work he is doing for the organization. Whether he/she is a engineer or a sales representative but everyone is willing to know their position and value in the organization. You should let every employee know that what their contribution in the company's growth ladder is. This leads to highly motivated employees.
Employees Skill Enhancement 
You as a manager should know every employee's strength and weaknesses. This way you can let your employee know the way they can improve on their weaknesses and can utilize their strength in a better way. You should know that every person can do mistakes in their life but the most important thing is to learn from their mistakes and never repeat them in future. So whenever the employees make any mistakes, instead of scolding them you should motivate them in overcoming their mistakes. If you are focusing on enhancing the employee's skills, it will eventually lead in companies' better future and growth.
My recent  posts you may like:
                                                               Thanks for reading!  
                                                   Resteem post will motivate me.  
                       Please leave your thoughts and feedback below to motivate us!