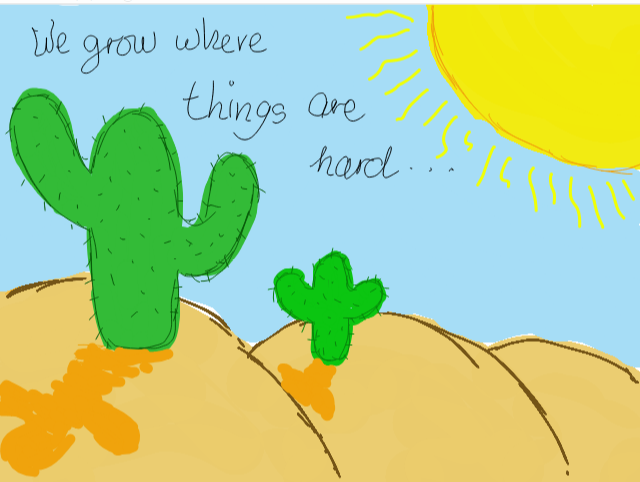 I have been away from Dada.nyc for a couple of weeks and today I am back with a new doodle, The Cacti. To those who are unaware, Dada.nyc is a platform for anyone (artist or non-artist) to participate in visual conversations. We do our "socializing" by drawing digitally on the platform using Dada's drawing tool. You can start a conversation by drawing whatever you like or you can respond to a drawing by somebody else. Now, you might think that you need to be an artist or a digital art expert to participate in Dada. Not at all. Anyone can participate. I am a total noob on digital art and all I can do is to doodle and that is perfectly acceptable.
Today's doodle is inspired by a doodle painting that I am currently working on. I love the quote "We grow where things are hard" and I feel compelled to make some art based on that quote. I will share the painting once it's completed. For now, let's just enjoy the digital version of it :)
The progress photos: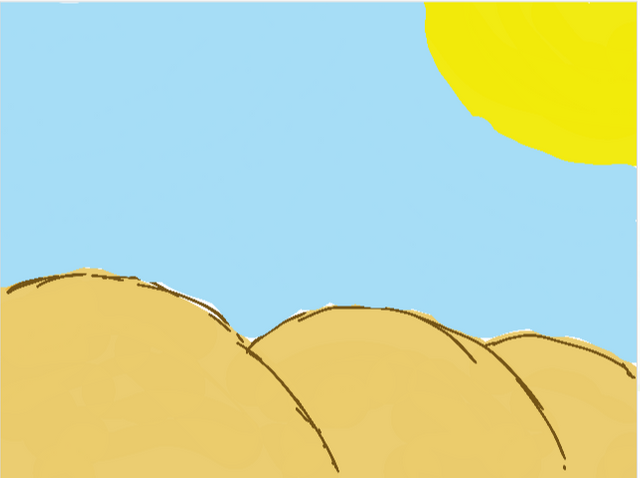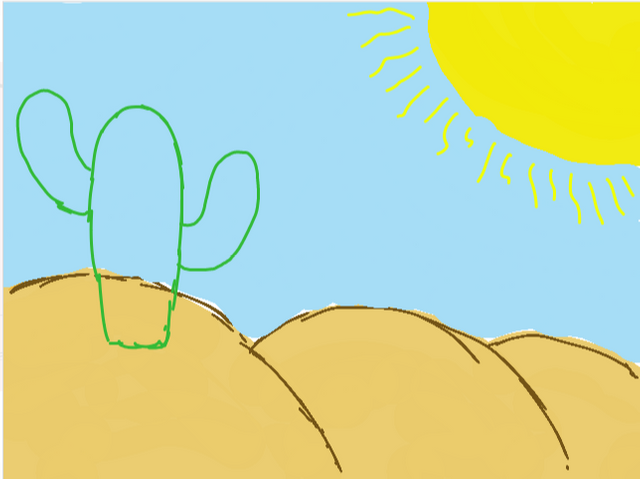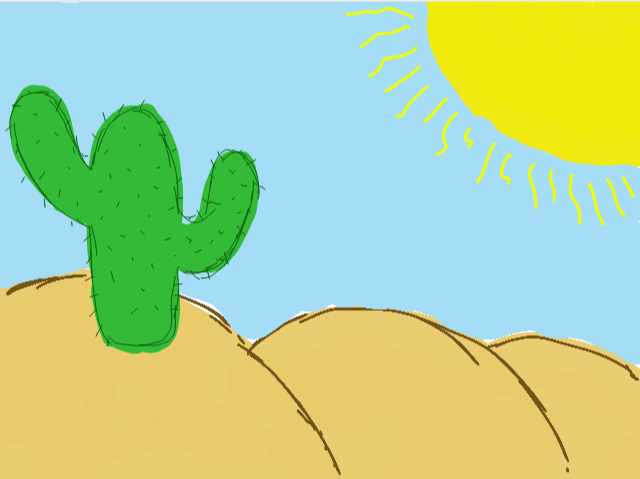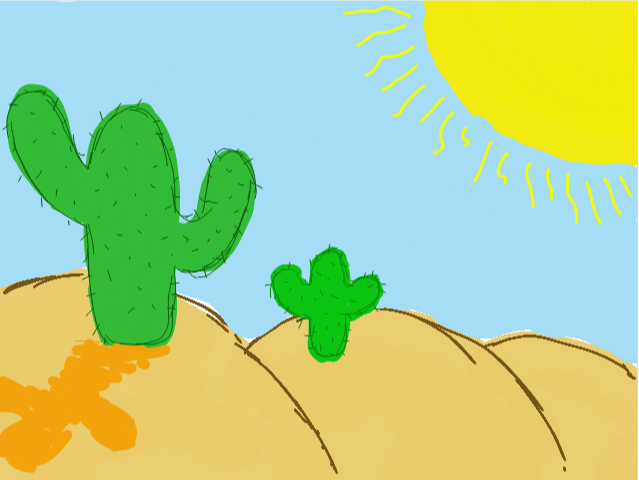 Thank you for checking out my post!
My previous posts:
I am selling some of my paintings over on Artfinder. Shipping is FREE worldwide. You can check them out here: ARTFINDER.
My gifts & merchandise available at REDBUBBLE (international), & CreativeUnited (Malaysia).
Thank you!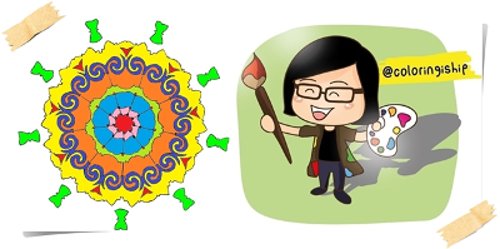 My avatar was illustrated by @pinstory