Dear supporters,
We are very happy to have the continuous support even in this crisis situation going on with your accounts. We have to post some more update about school activities next few days to get the minimum amount for school expenses. I @Azizbd am also happy to keep it continue in any situation.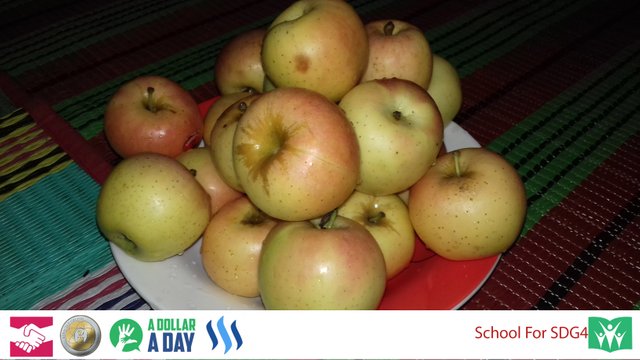 On 19 September, @SchoolForSDG4 arranged the weekly fruits program for the children. During the day, we arranged apple for the kids. I will also share a video below and hope you will love to watch how the kids were enjoying apple. Totally, you are behind the smiles.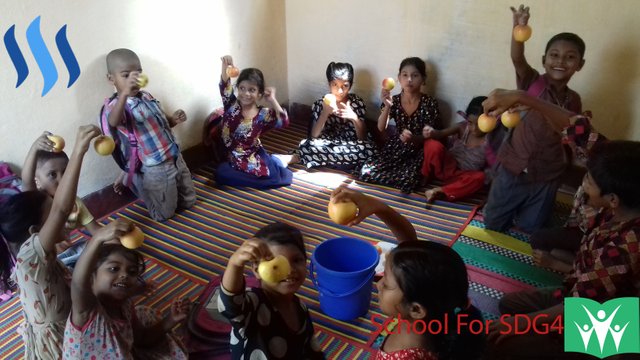 Hashi, khushi, Juma, Ridoy and many other were eating apples. It is affordable fruits for many of us, but we consider families who are hand to month and can't afford to buy little extra for their children. The desire of children depends on their family thought habits and their dream limited to their parents capacity to buy. Education helps them to think something big and fruits program continues to support their health development.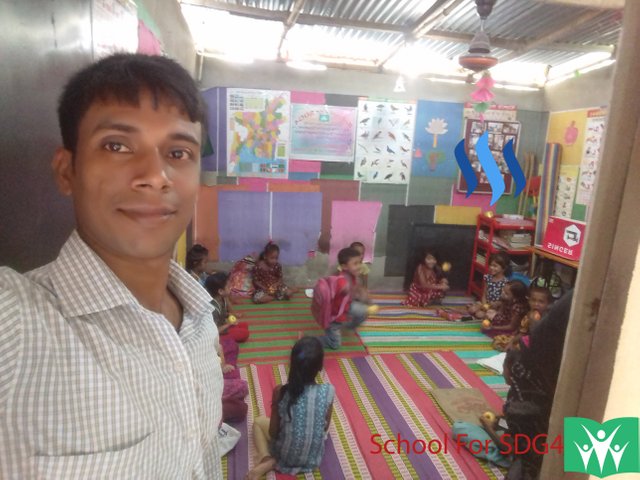 I @Azizbd am with our children.
Till to date, we could raise 11.927 STEEM and $20.513 SBD liquid since 15 September 2018. Thanks to amazing @tecnosgirl for donation from herself and donation from her @charity4cooking and also thanks to @life-relearnt project run by @minismallholding for the kind donation a few days ago. I also hope that the price of steem will rise and we will able to withdraw the fund with more cash assets.
Here is the Program full video
The project is supported by @fundition
Read More about me and my projects
---
by
@Lindahas
by
@azizbd
by
@azizbd
by
@azizbd
by
@azizbd
by
@azizbd
School For SDG4
A School For Social and Educational Development of Underprivileged Children
---
---

---