YES, I'M STILL ALIVE! | dreamvlog #38 [DTubeDaily]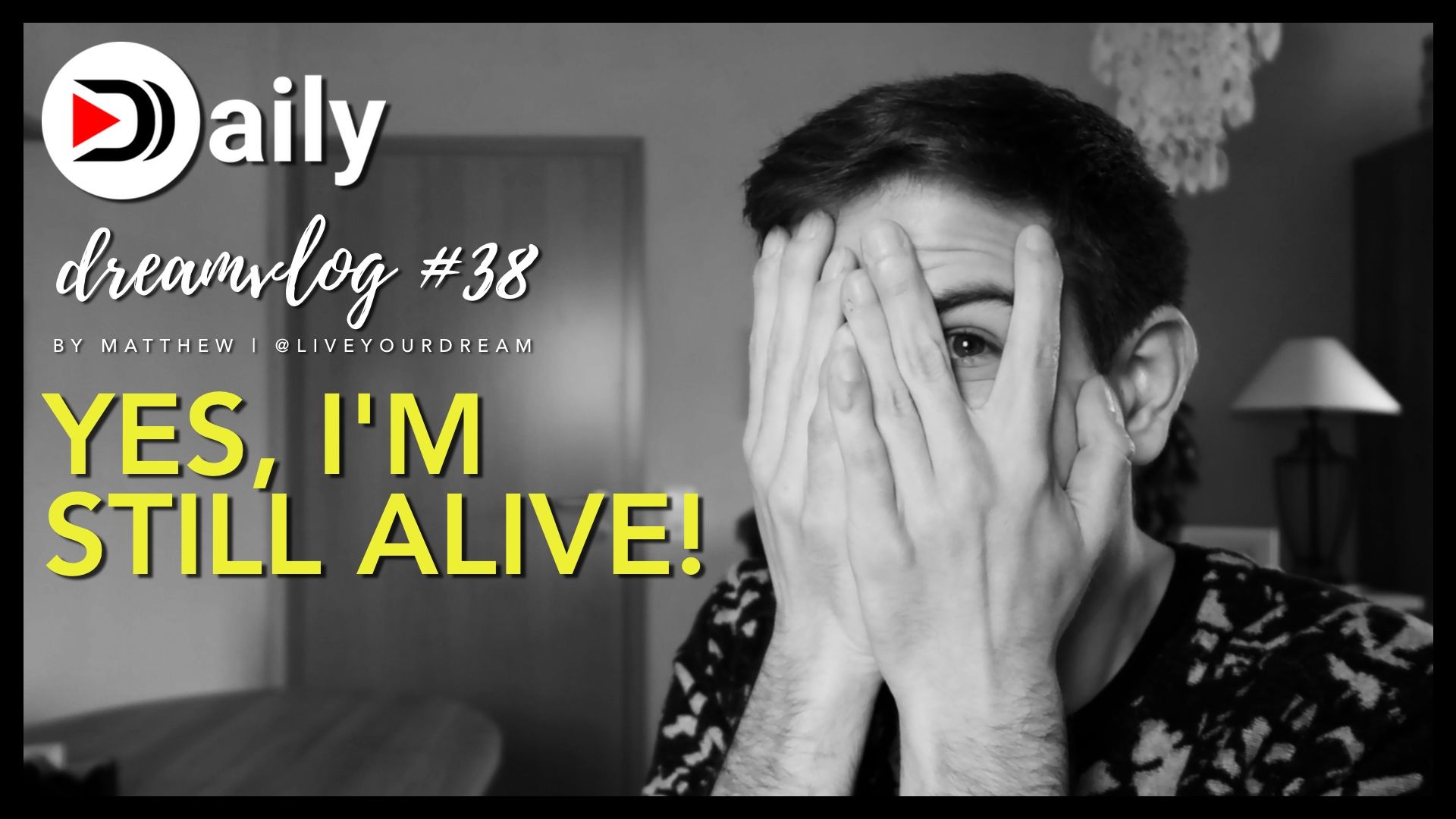 ---
Wow, I almost forgot how all of this is working here… haha! No, I'm just kidding. But it's been a while since I released my last video. Did I give up already? No, definitely not!
When things don't work as you expect them to
The actual plan was to release a short cinematic film last Saturday. I had this project in my mind for a few weeks now. All I've been waiting for was just some good weather, which we actually had last weekend. But you see, sometimes you have something very specific in your mind and it just does not turn out as you expected it to be.
I took some shots in that town but they were everything else than cinematic or interesting to share. They were so boring. That's why I was instantly frustrated and decided not to record anymore that day.
Instead, I used last weekend to watch tutorials about how I could take shots that would look more interesting. Speaking about composition and framing for example. And that's how I came to the photos which I shared in my last post.
I thought if I would learn how to do this with photography I could use this knowledge in the future for cinematography as well. It might come in handy anyway.
Where are the comments?
Another topic for today was the discussion that we had yesterday on the DTubeDaily Discord. Some people were complaining about a lack of interaction and comments lately. And I can share that experience as I have noticed a decrease already weeks ago.
I was wondering why this was happening. Is it just because of the dip? Are we already bored of each other? Well, I think this platform might have another general problem.
And that is the fact that when you compare DTube with YouTube for example you have millions of viewers / consumers on YouTube and compared to this only a very small number of content creators. On DTube it's exactly vice versa. Almost everyone who's using this platform is a content creator as well. Those are the very busy people. So, who should watch all of this content?
And I was wondering if this will work in the long run. Of course, you could say that this community is still growing and the "only consumers" still have to come. But ask yourself this question:
Would you still be active on this platform if you stopped creating content? Would you still use it to only support others? Or would you go back to these "original" platforms you may came from?
Tell me what you think about this in the comments!
If you enjoy my content and you don't want to miss the next video make sure to follow. Don't mind to upvote and resteem as well and what's most important…
…live your dream!
---
▶️ DTube
▶️ IPFS