P&B's Chit-Chat Show- Episode 2 (with #steemterminal)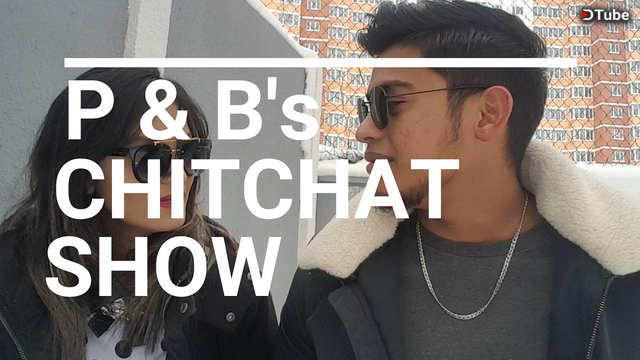 ---
Again @priyanarc & @blind-spot is here ... Wanna find out who is with us as a guest?


This is the second episode of our "P&B's Chit-Chat Show" which is hosted by @priyanarc and @blind-spot, and new episodes are out every Wednesday, so don't forget to keep your eyes on our show!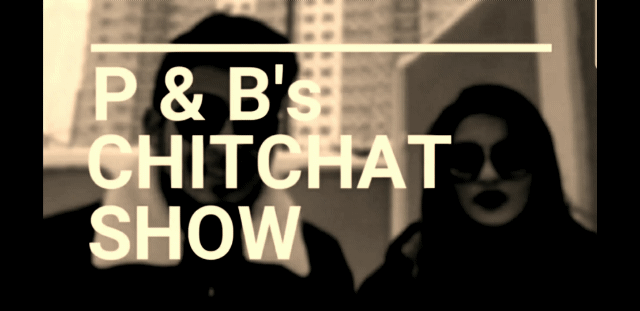 Thank you @prettynicevideo for this amazing gif.... Just love it....
The concept of this show is, to have some fun, crack some jokes, talk about steem block-chain and projects and invite guests to do some chit-chat with us live..... Yes, live.... We will discuss about everything , about life , about projects of @steemit and @dtube; which also will be helpful for people to know about different projects running on @steemit and @dtube. But that's not all, we can even invite YOU to have some light chat and a nice time....coz why not!
Each episode we try to invite guests and founders of the projects from block-chain who will share their thoughts , concepts about their projects even anyone can come to do some chit-chat with us. Currently we are planning to bring some guests who are not related with block-chain because it's chit-chat show. We are really excited to announce our show hashtag " #pbchitchatshow " by which you can find us so easily.
Our today's Guest ...


Our today's guests are the founders of #steemterminal ,a project and a discord community for everyone. @xcountytravelers and @brittandjosie , founders of this project shared their concepts and ideas behind this project and have done some chit-chat with us. Unfortunately @thekittygirl who is another founder of this project wasn't able to connect with us. We miss you so much @thekittygirl ..........If you want to know more about Steemterminal, you can check here.
This project was conceived by @xcountytravelers, who delights in welcoming new folks to the STEEM blockchain by scanning posts with the introduceyourself tag and posting an encouraging comment to them, welcoming them to the platform. Then, @xcountytravelers would highlight the good posts by those new users with a curation post.
Are you a newbie or still confused about @steemit plat-form or you don't know what to do after long time spending at steem block-chain??
Now, where you will find steemterminal ? You can find them on discord clicking below the image of steemterminal. Even, you can connect with @xcountytravelers , @thekittygirl and @brittandjosie easily on @steemit platform. They are always ready to help you out and will help you to grow. You have so many questions???? They are ready to answer always. They are friendly and awesome mentor , will guide you properly if you feel lost in this steem block-chain. I think this post by @thekittygirl will help you.

Now, Giveaway time...you can win 2 steem easily... hmmm
Every episode you can easily win 2 steem by watching this show... All you have to do is, leave a comment with a picture of you and your coffee mug with the feedback of the episode on below comment section, use hashtag #pbchitchatshow. The best and unique picture will win 2 steem .
Our episode 1 winner is @ravijojla . Congratulation dear, just love your picture....

Let us know your feedback guys...We would really appreciate it..