⚠️If you think you can't draw⚠️
Then this is
😱THE CONTEST FOR YOU😱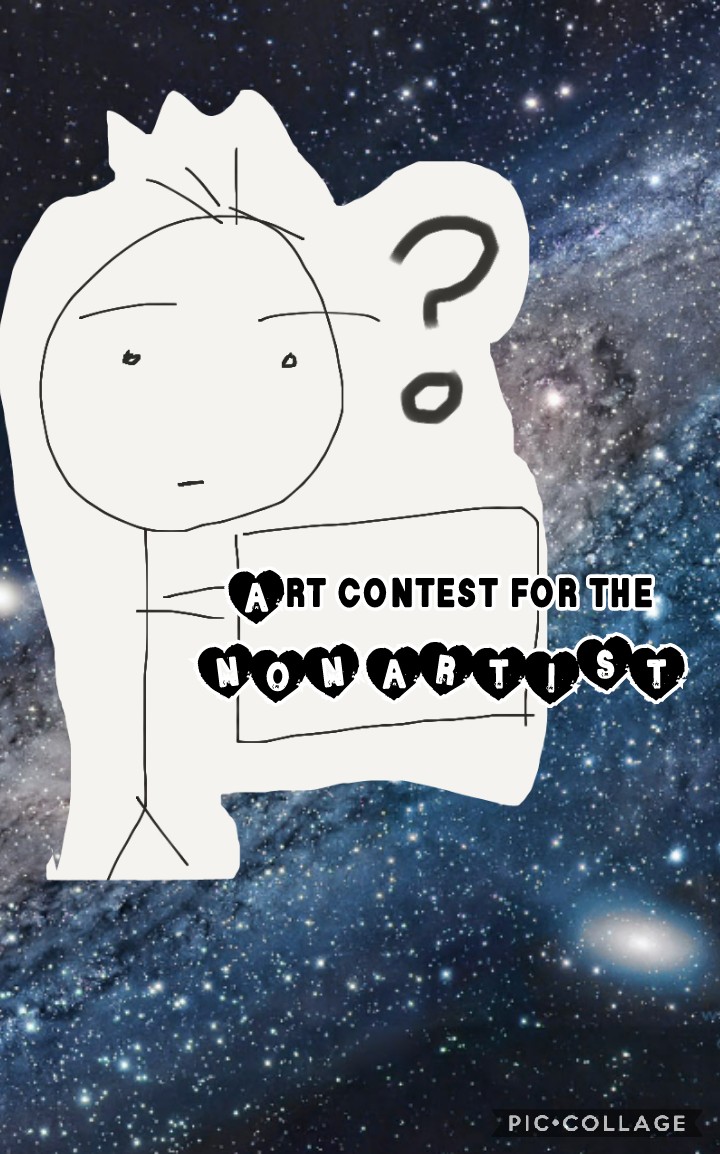 Greetings to all steemians! This is my third art contest on here!
Probably some of you have heard of
🍌Drawing with a twist #1🍌

🍓Easy mini art contest #1🍓
I know I haven't continued any of these yet, I just thought of another contest as a means of giving back to all my wonderful steemian family. This time, it is

😱DRAWING CONTEST FOR THE NON ARTIST😱

Often times I hear my friends say
💢oh, you guys go ahead, I CANT DRAW💢
💢Yup, that's not for me💢
💢Can I draw a stick man?💢

How can I possibly leave out all the others who say No? This time it's your time to shine dear friends ✌️
Let's turn it around!
Now, I believe steemit has inspired and pushed me to go beyond my limits and succeed.
As a visual artist, I would love to express how important art is to me and, I am stressing out here that
🎨Art can change your life🎨

The use of art is unlimited. It can be a:
Tool to inspire
A medium of expression
Way to vent out
Creative way to recycle
Release emotional stress and burdens
Life saver
Key to appreciating nature
Spread beauty
Moreover, it can mean anything to the artist, or the non artist.
Many Dream but few take the chance to make it
Over the years I often hear friends complain about art school being hard to reach or a dream being so far away
Drawing is not so hard my friend. You will see if you join this challenge! You will awaken the artist in you!
HERE ARE THE BEST QUOTES ABOUT ART APPLICABLE TO THE STRUGGLING ARTIST
These words have struck me the most amongst all I've read. I hope this holds true to you too.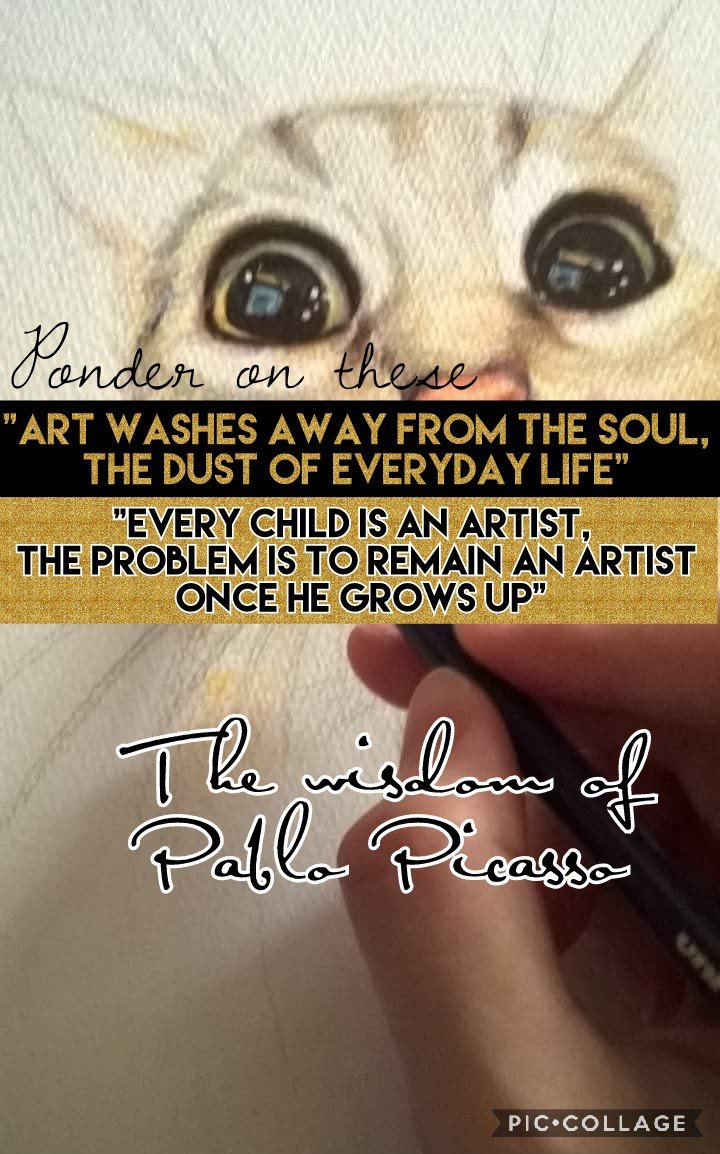 (1) "Art washes away from the soul, the dust of everyday life" - Pablo Picasso
(2) "Every child is an artist, the problem is to remain an artist omce he grows up" - Pablo Picasso
No. 1 expresses motivation to draw. Art brings a fresh breeze to the stuffy confined soul. It unearths the treasure within the soul. An expression and vision of beautiful things. Also, a means of speaking visually the truth
Many people are interested in making and seeing art for these reasons. Why not? It is the prime cause of art, to add beauty to life either physically or emotionally.
No. 2 expresses the decision people make with art. Many people will lose interest. Many will give up. Many do not have the chance to grow as artists. But these factors should not stunt your growth. Obstacles are natural, hoping you overcome them and see that everyone starts as a newbie, a level zero, a nobody.
I started from there as well.
I have tried to draw portraits at the age of six and eight years old but I gave up.
At 15 I found interest in art again and tried different art styles.
At 18, I took finearts class.
At 19… I stopped drawing.
At 22, I started drawing again.
At 24, I am still drawing and have much improved.
And I will still continue.
AND YOU ☝️
To join this art contest, all you need to be is a blank slate
no experience needed
Just a pencil, eraser and paper
No rulers
have a will to start and finish the task
Learn as much as you can
Appreciate the experience
Just repeat after me
Let's begin with the elements of art and principles of design.
Wait, why does this sound so complicated?
Actually, these are formal art processes we will go through. Just draw the following images you will see.
WARM UP, EXERCISES AND THE MASTERPIECE
I will give you two images to copy, this will serve as a warm up, and as a drawing exercise. (I also have samples)
Yes, this will be part of the judging criteria
The last is application where you combine what you learned from task 1 and 2.
(1) ✏️ Let's Warm up with Lines and shapes
visual arts of any form has a common point, these are lines and shapes. Start by using an empty piece of paper and make panels and draw these lines. Just let your pencil flow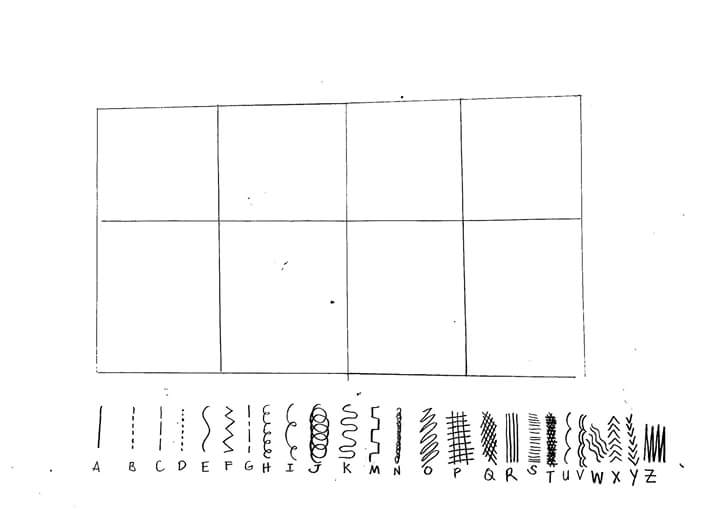 You can fill the panel or get creative with it. Just choose from letters A - Z
Look what I did here:

(2) ✏️ Shapes and shading Exercises
Don't be afraid of shading, shading is just putting criss cross lines and dashes and zig zags to fill your Art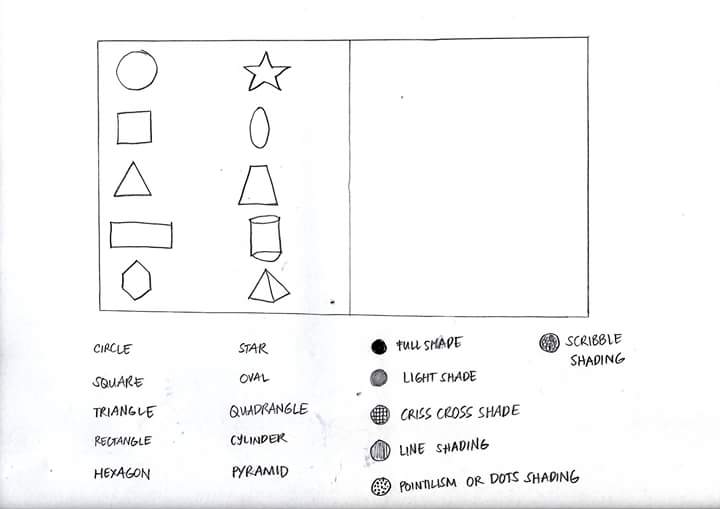 See the drawing I made, no need for a ruler, just draw the shapes and shade them.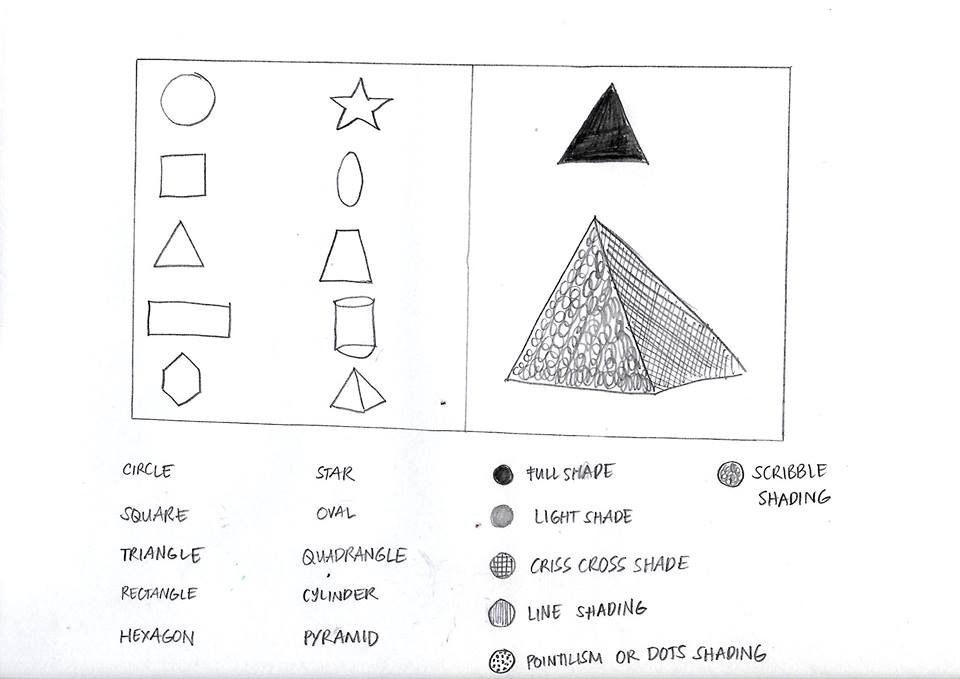 (3) ✏️ Application
create a work of art applying task 1 and 2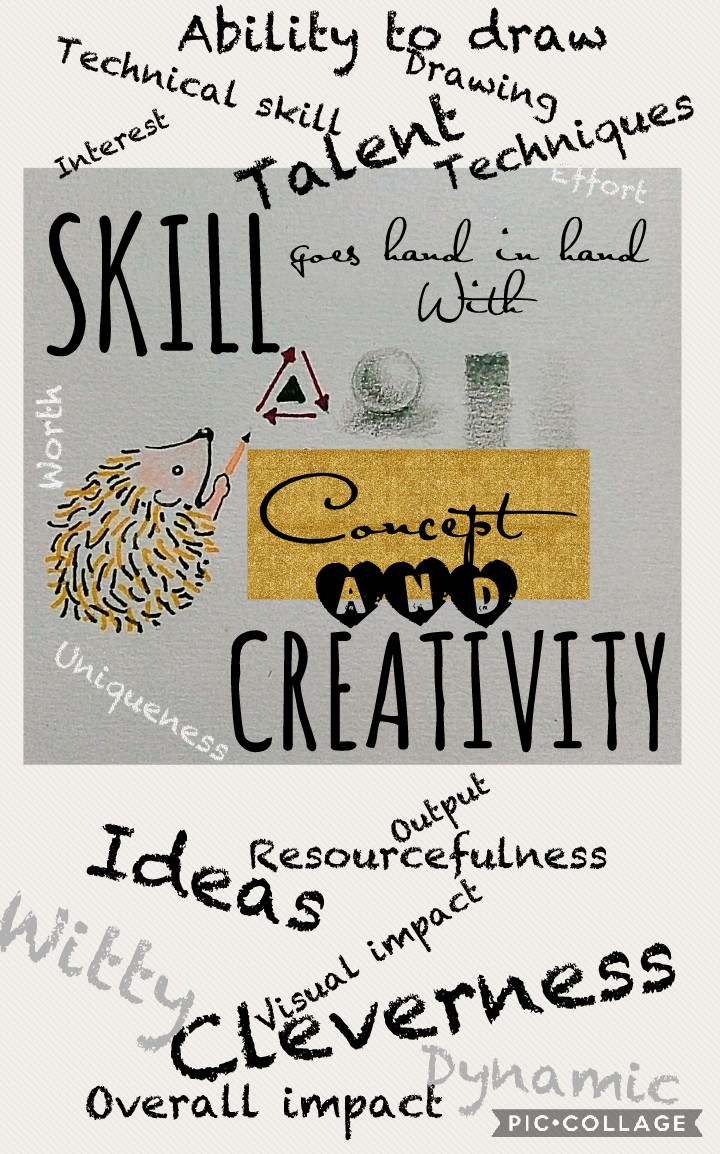 drawing isnt purely good technical skill, what can be more appreciated is the creativity of it.
🌠let the ideas, fun, and imagination run!✨🌟
Awards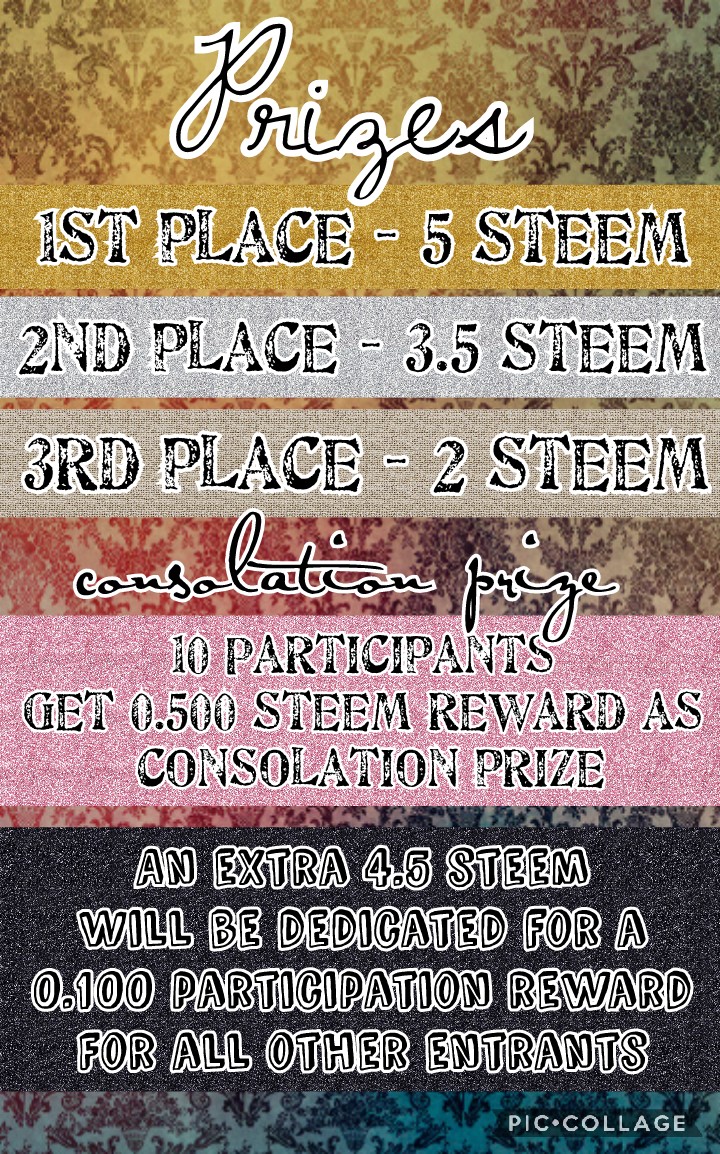 Rules
In order to participate you must:
Must have absolutely no experience in drawing
Drawing is a weakness to you
Cannot draw to "save your life" 😹
Willing to draw
commit to the challenge
Also
Upvote and resteem this post
Must be your creation
Be creative
Create a post with the title Drawing contest for the non artist #1: (then add your own words)
Use the tag Non-Artist
Comment the link and photo of your entry in the comments section below.
Have fun
the contest runs 🎨 till payout. Winners will be announced on the 8th day.
Encouraging everyone to give art a chance.
See its beauty and enjoy the fulfillment of art making.
Thank you for stopping by!
I hope you decide to join my contest and show everyone how nothing is impossible. Draw and do your best. Be creative and share the ARTSPIRATION
😹proud member of✌️
#steemph
#artguildph
#steemitachievers
#steemitbloggers
#grateful-vibes
#untalented

🌟Please vote for your witnesses☝️
@steemgigs
@cloh76
@precise
@blocktrades

♥️Follow and watch out for these awesome people who throw contests you will like😱
@anomadsoul
@topkpop
@sirsensei
@kennik
@kneelyrac
@juliank
@juliakponsford
@surpassinggoogle
@jacinta.sevilla (yay😹)
@paradise-found
@marty-arts

🍌Some random folks you might wanna check out🍌
@jaynie
@long888
@noellesevilla
@sukiyakii
@gems.and.cookies
@korinkrafting
@fukumineko
@christinegegare
@qyugmo

Phew...
I'm done!

VERY EXCITED TO SEE ENTRIES
XOXO
💋@jacinta.sevilla