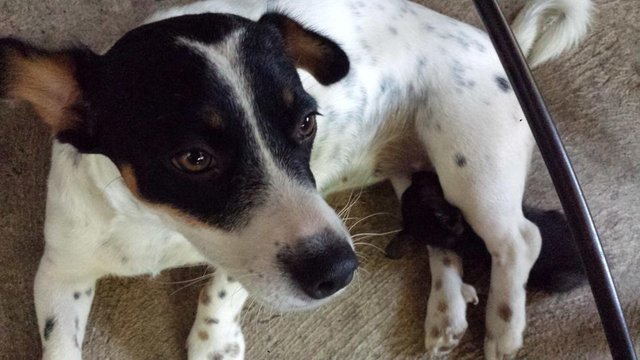 ---
It was last month when we received two kittens from my auntie since her neighbor wants to dispose of the newly born kittens so my mother decided that we should adopt one but we didn't expect that my auntie would give us 2 kittens. We had 4 dogs before but we only have 2 left now 1 boy and 1 girl, but we all now dogs and cats were never be friends especially to their first meeting with each other.
Our dogs named Migi (boy) and Panda (girl) always bullied the kittens whenever we put them down or whenever they went out to their hideout to eat. I tried to let our kittens get used to going outside to their hideout without getting fear on our dogs, but still, our pet dogs always bully the kittens especially Panda (girl) who doesn't like seeing a cat, one time when the two kittens went on my lap Panda kept pushing her face against me or barking on me signaling that she doesn't like the two black kittens on my lap because she is the type of dog who easily get jealous especially to Migi. So I decided to put the two kittens on our bar counter and I made a milk for them since we usually let our newly pets drink milk like we used to and I know they thirst for a milk for their mother.
I used the food container of our late dog Hawk for their milk, they drank just a little amount but then Panda take over their place and finished the supposed to be milk for the kittens, I was angry at that moment so I hugged so tight on Panda and kept squeezing her and the cutest thing is she won't be mad whatever we do to her, so I took the two kittens and put it on her stomach to let it suck her breast and they (kittens) really sucked Panda's breast without Panda's getting mad so I laughed so hard and put them on the floor then Panda ran away because she doesn't like it at first.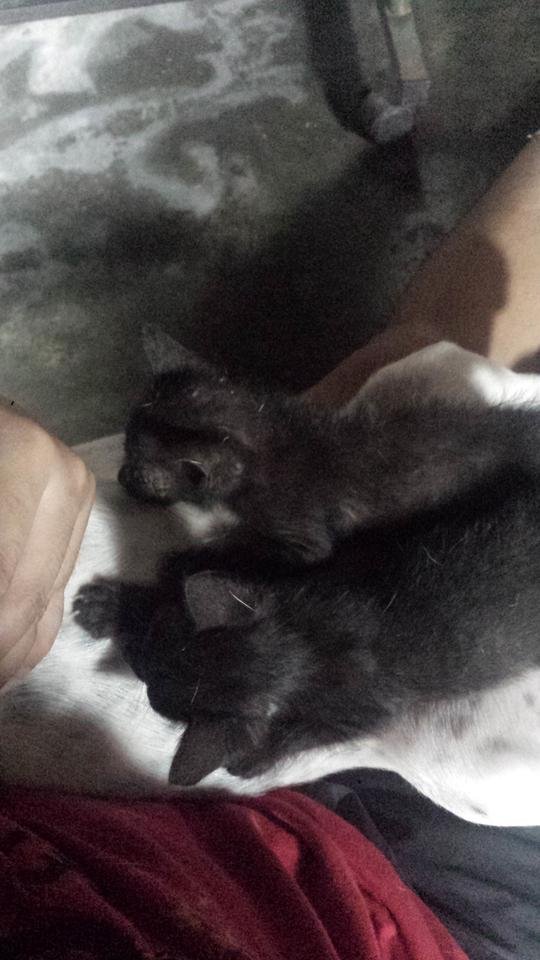 Kora and Luna.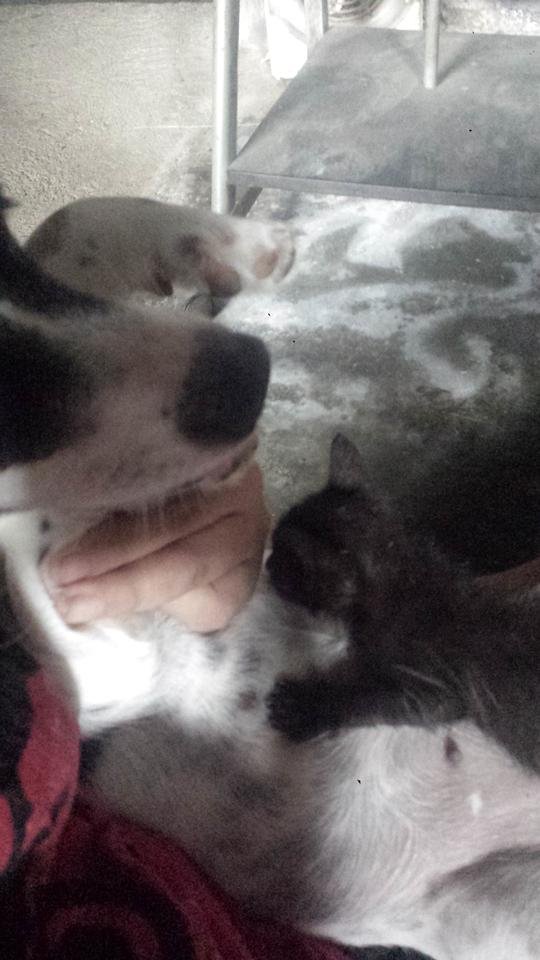 Luna is the only left sucking Panda's breast as if it's her mother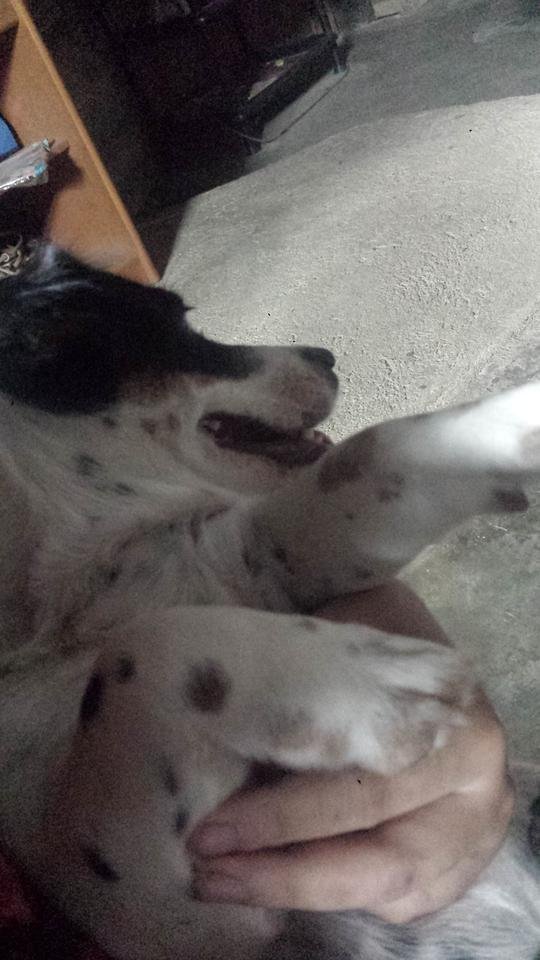 Panda was not mad though as you can see hahaha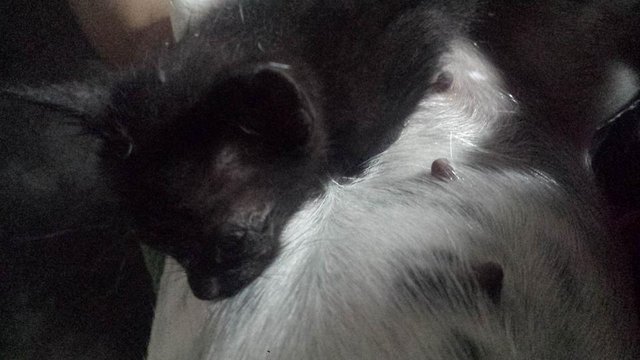 ---
Days has been passed by, to our shock, Panda was laying on the floor while the kitten who has the short tail was sucking on one of her breasts so I told her "Pandaaaa? You let Luna (the name of the kitten who has the short tail) suck your breast?" But Panda just looked at me with her poker face again, and both of us my nana or my grandmother was just laughing by the thought of a dog letting a kitten sucked her breast even though Panda is a virgin dog and she is only 1 year and 4 months.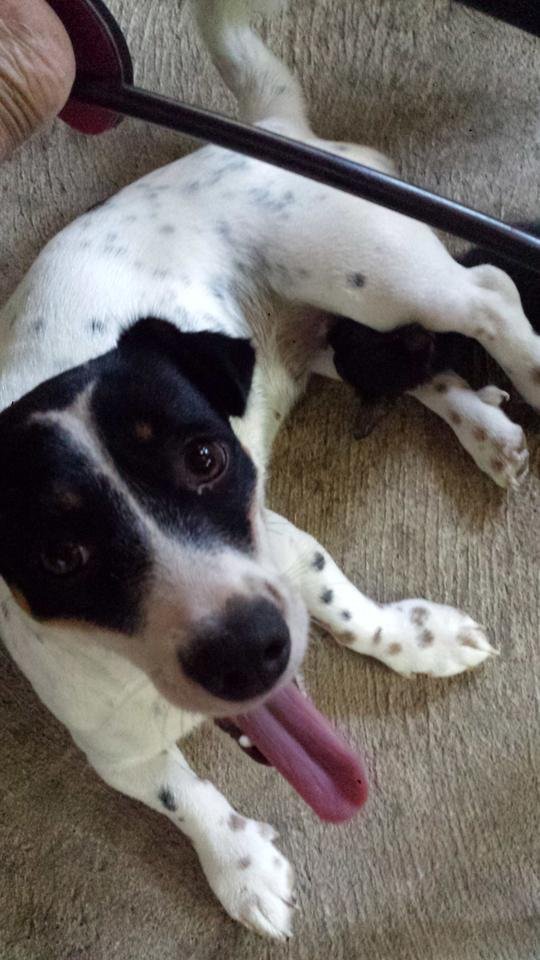 Panda (dog) and Luna (kitten) again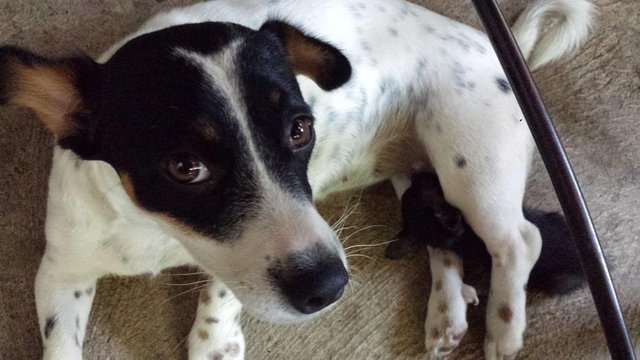 the word Luna sounds like Yuna hahaha
---
---
That would be all guys!
Thanks for dropping by!!
---
---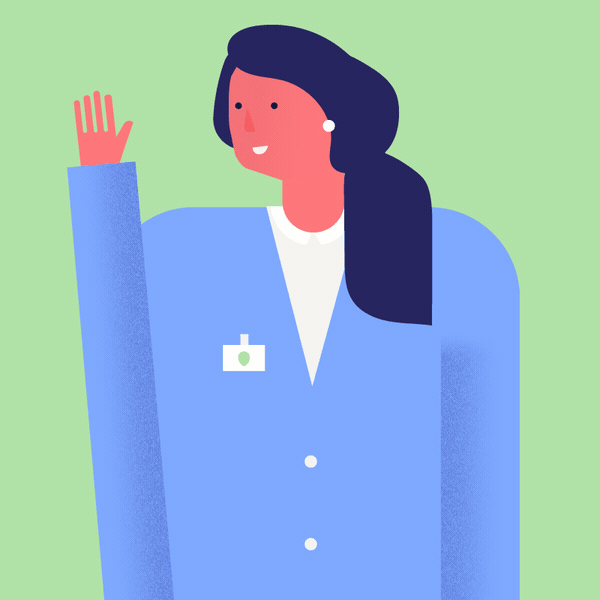 ---
Check Out My Previous Post:
What I did to my first cash out
8 Things You Can Do to Protect Your Dog in the Summer
---
---
⚓ goiinmary ⚓
---
---
Hi everyone!!
I encourage you all to support and vote
Terry @surpassinggoogle, @blocktrades and also @precise as your witness.
Just click here and type 'steemgigs', 'blocktrades' and 'precise' on the first box.
---