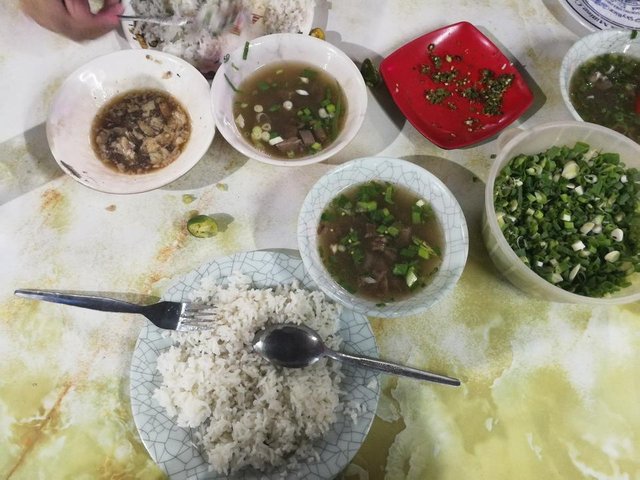 ---
Iligan City is known as the City of Majestic Waterfalls where there are more than 30+ waterfalls yet there are only 23 waterfalls that you can go or visit. Iligan City has a lot of foods to offer and one of that is the infamous halang-halang or beef soup in the wet market is located along Aguinaldo Street, Iligan City.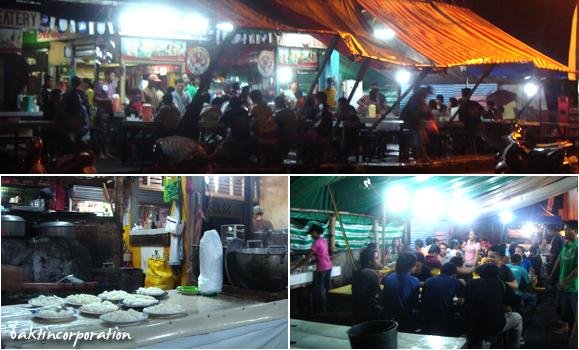 Source
---
This halang-halang in Iligan City was introduced to me by my previous guy friends (I'm the only girl in the group though) in my previous school in college, it was late in the afternoon after our training when they asked me if I like to eat foods that are spicy so I said yes so we headed to the place where there are a lot of stalls that offer halang-halang. It was fresh in my eyes so I observed everything, I was even shocked when I tasted the soup because it is not spicy so my friends told me that it will depend on me if I am going to put chili on my soup as many as I want, and that place became our number one hangout place everytime we finished our training or where we eat our lunch sometimes if we want something to make us feel full in a very cheap price.
When I transferred to another school, I lost contact with them for they were busy too especially to their girlfriends (-_-) so I kept asking my new friends in my new school in college to eat with me in halang-halang but they refused to cause they don't like it, so I stopped eating halang-halang in that place for I don't like eating halang-halang in there alone. But recently, my ate @kneelyrac called me that they (kuya @ynohtna29: her boyfriend) will be going to eat halang-halang, so I hurriedly went to the wet market in Aguinaldo Street, Iligan City for it's been a year since the last time I ate the infamous halang-halang in Iligan City.
---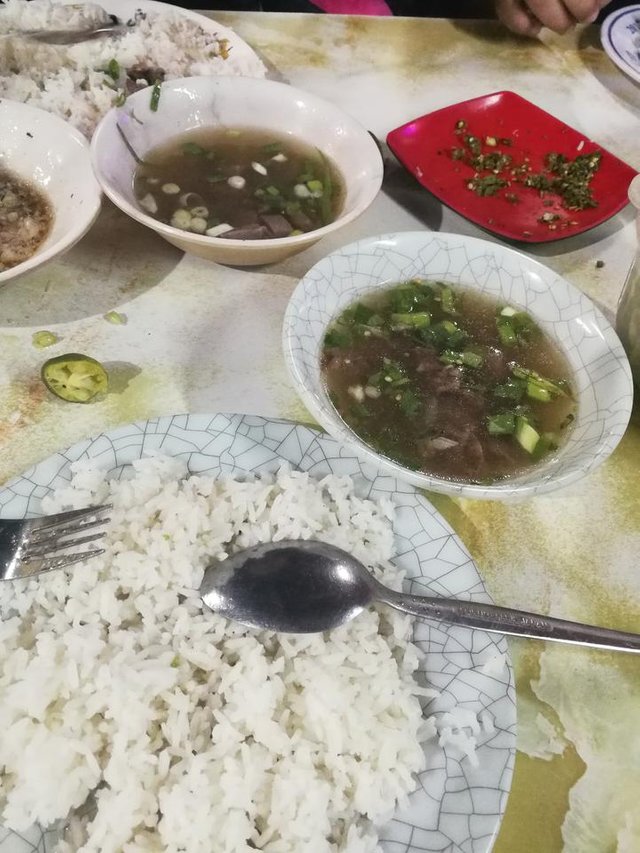 We ordered 3 plates of rice, 3 plates of halang-halang and 1 mountain dew softdrinks for kuya @ynohtna29 since ate @kneelyrac and I have a bottle of water, not less than a minute when we ordered they already served the foods on our table but before we ate, we put dahonan in Bisaya or lemongrass in English, sili or minced chili or chopped sili and kalamansior Philippine Lemon on our halang-halang then ate asked taba or fats or something like a fatty soup, then we prayed and devoured the foods in our table.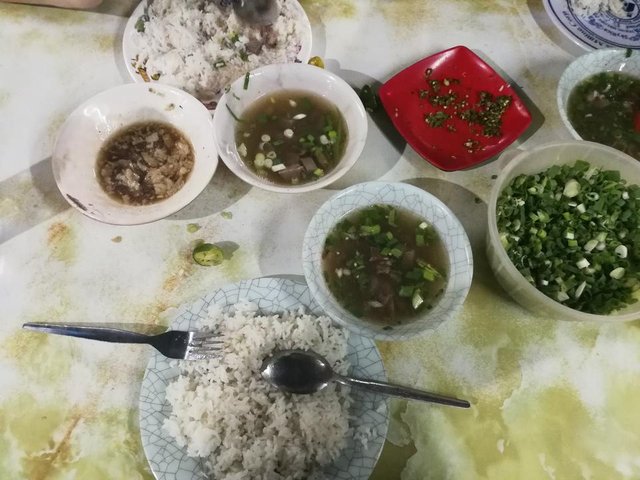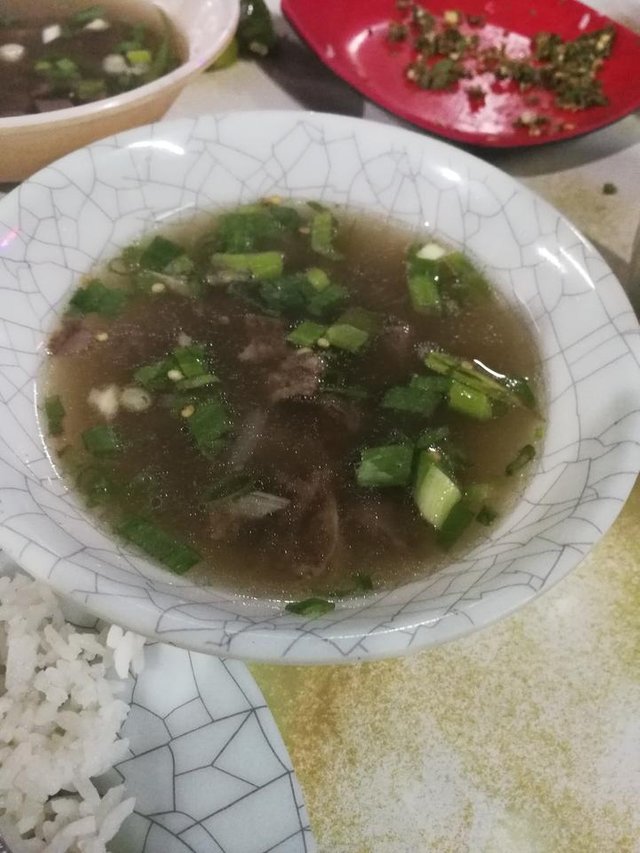 halang-halang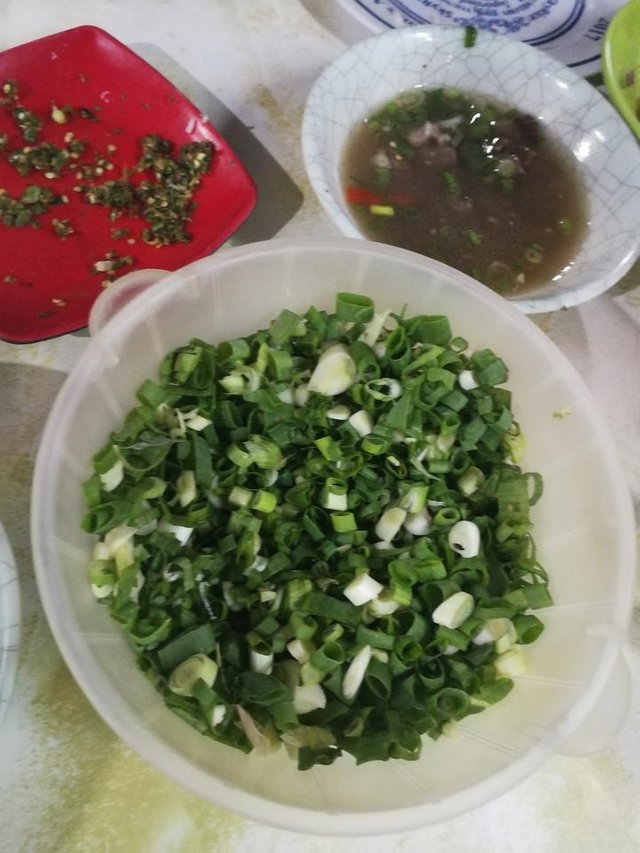 dahonan or lemongrass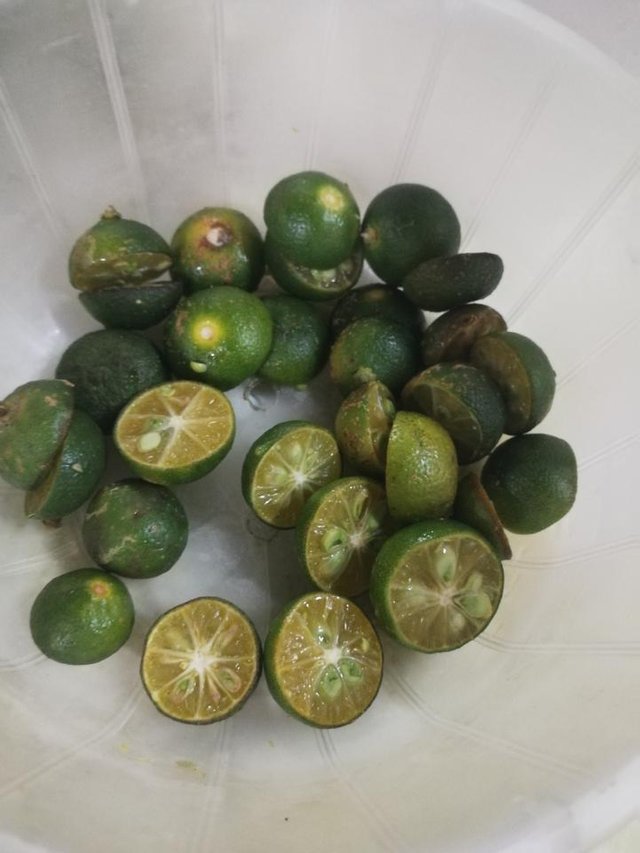 kalamansi or Philippine lemon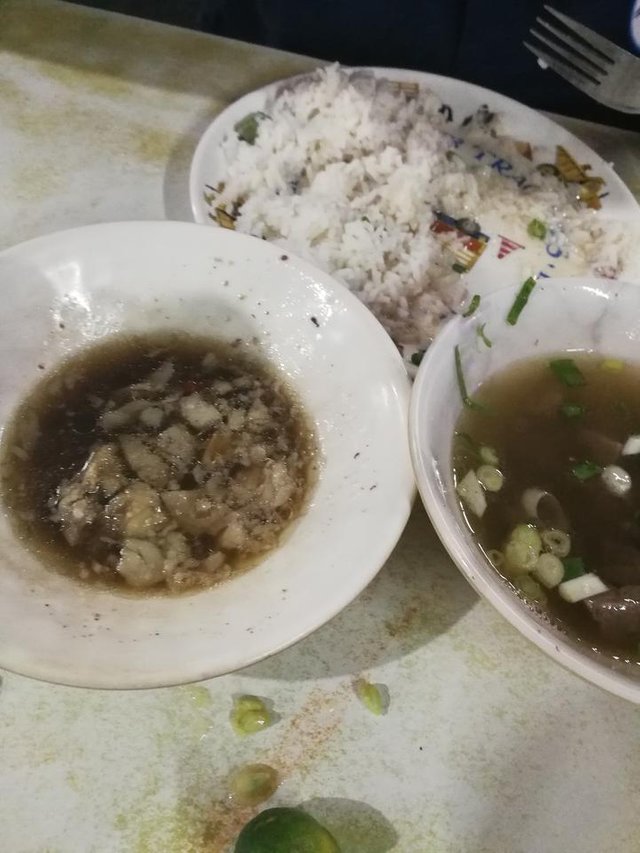 taba or fats or fatty soup on the left, halang-halang on the right and rice.
Later on, kuya @ynohtna29 asked for another plate of rice. Ate @kneelyrac and I spend 60 PHP (30 PHP each) or 1.15 USD or 0.58 USD each while kuya @ynohtna29 spend 55 PHP or 1.06 USD.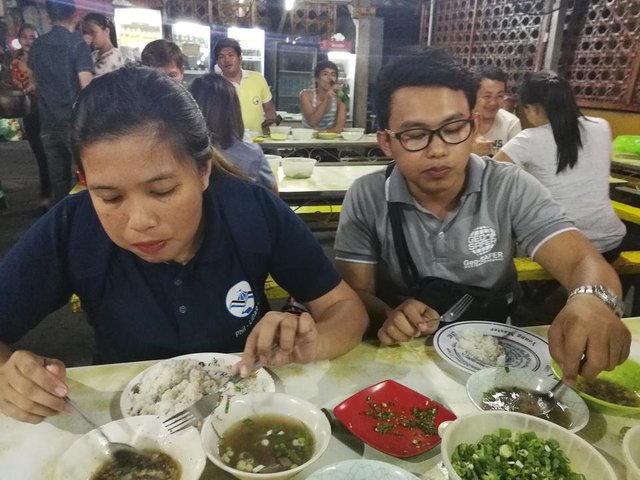 ---
What is Halang-halang?
---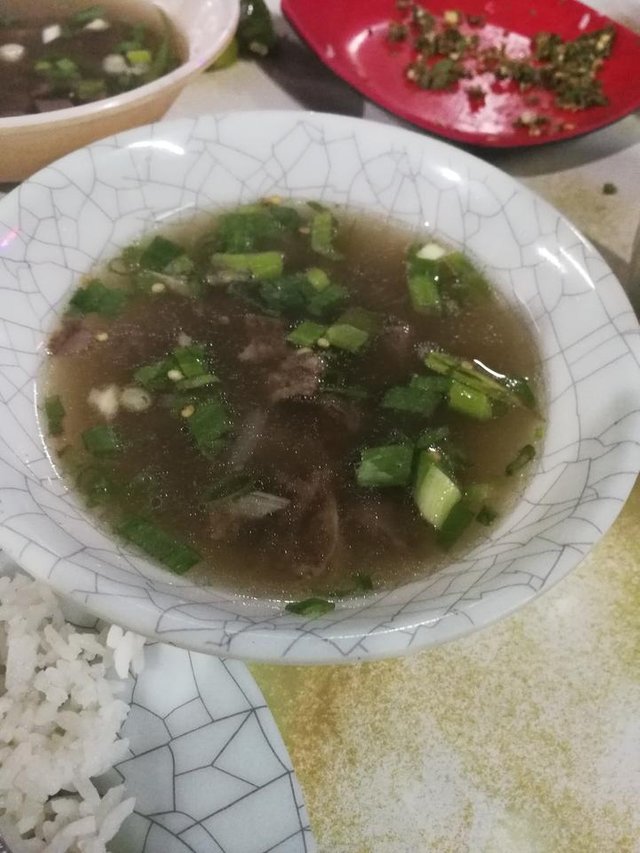 "Halang-halang", literally means anghang-anghang (spicy) is where chilis are the primary ingredient in this spicy soup dish. It has small bits of beef, served as a soup. You can add more chopped chilis and spring onions to sooth one's taste and preference. It is best enjoyed with a cup of rice and consumed while it's hot.
---
Reference: https://www.pinoyadventurista.com/2012/08/halang-halang.html
---
---
That would be all guys!
Thanks for dropping by!!
---
---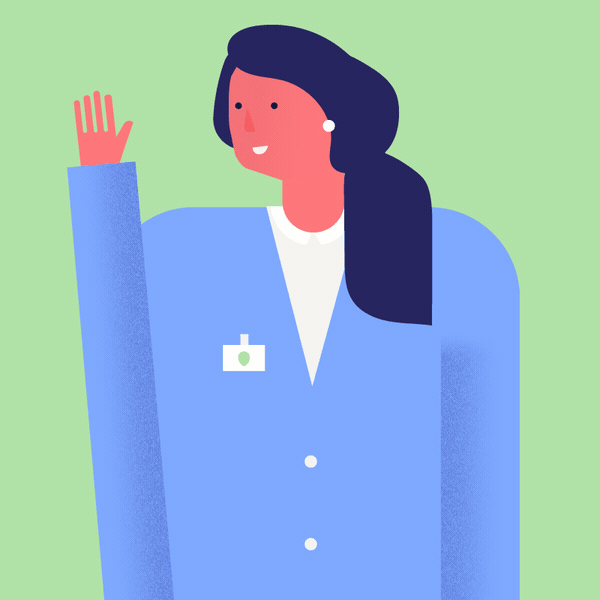 ---
Check Out My Previous Post:
What I did to my first cash out
8 Things You Can Do to Protect Your Dog in the Summer
---
---
⚓ goiinmary ⚓
---
---
Hi everyone!!
I encourage you all to support and vote
Terry @surpassinggoogle, @blocktrades and also @precise as your witness.
Just click here and type 'steemgigs', 'blocktrades' and 'precise' on the first box.
---