Game Mode On | Siren87 Plays Horizon Zero Dawn: Part 1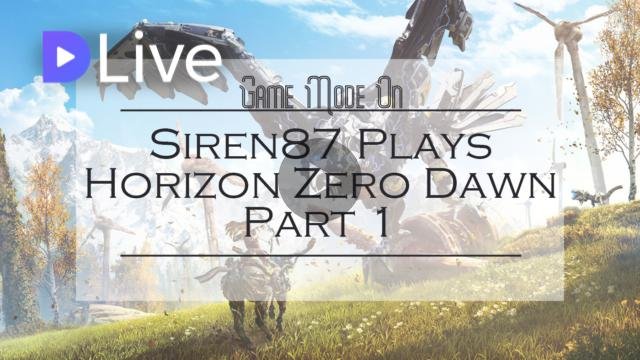 Hey guys!
One fine Saturday I was sitting in the living room while @branlee87 was using my PC. If I can't stream on the PC I might as well enjoy the time to play something on the PS4! We purchased Horizon Zero Dawn some time last month and Bran has already completed and absolutely loved it so I guess now is a better time than any to play this game.
There is no commentary in this video (or all of my videos). I tend to not speak when I game, that or I just swear all the way. Thanks for watching!
My video is at DLive

Background vector created by BiZkettE1 - Freepik.com
---

Background vector created by Vectorpocket - Freepik.com
---

Background vector created by Sergey_kandakov - Freepik.com
---
STEEM Geek Podcast