Interview With Student Loan Expert @larrymorrison on Higher Education and Student Debt // Part One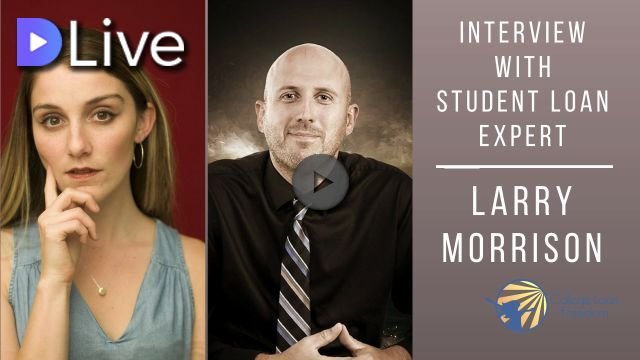 Hi Friends!
I am so incredibly excited to bring you this interview with @larrymorrison. Most of you may know him as the host of The Journey Inward video series here on @dlive, or as one of the founding members of the Steem Creators Conferences.
What you may not know though – is that Larry is actually one of the leading experts in the nation on student debt and is the CEO of College Loan Freedom – A company that helps people lower their student loan payments and find freedom from debt.
I have done a few posts here on my own channel talking about student debt and how I was able to go through college debt free. My sister @maryjaney and I actually just did an entire series on Higher Education on the Steem Sister Show recently as well. There always seems to be a lot of interest in the topic, and so to continue the conversation – I have @larrymorrison with me today to chat more about this subject.
Our interview ended up being over an hour – and so I have broken it up into two parts. In part one, we end spending quite a bit of time discussing the Federal Student Loan Forgiveness program. I personally learned quite a bit from this interview, and I hope you all enjoy it!
Topics Discussed In Part One
Tell us about your journey – what made you interested in learning more about this subject and what has led you to become the expert you are today?
We discuss the lack of transparency and information available from the government when it comes to student loans.
What happens when someone calls College Loan Freedom? Walk us through the process.
Student loan forgiveness program – give us an overview. There is a lot of confusion for people – will their loans just be gone one day, or how does it work?
Is there a certain dollar threshold where you help people look at tackling the debt vs. getting into a forgiveness program?
Is there any possibility of the forgiveness program being repealed? Will people be banking on that and then find out they have a ton of debt as they are nearing retirement?
How do people know if they qualify for the forgiveness program? Does it really include everyone – do you have to fill out paperwork? How does it actually work when you hit the 20 or 25 year mark?
We spent some time discussing the income driven repayment plan.
Have you seen a shift in students going into college assuming they will just get their debts forgiven?
What, in an ideal world, could higher education in the United States look like to help fix this problem moving forward? Is it free college? Private vs. public schools, lower tuition rates?
We covered all of that in only the first half of this interview! Stay tuned for Part Two coming later this week.
Thank You for Watching!
I hope you all enjoyed this interview with @larrymorrison. It was such a treat to talk with him and I loved getting to nerd out and learn more about this!
If you are interested in having Larry and his team look under the hood on your student loans to see how they can help you – just get in contact with College Loan Freedom at [email protected] You can also ask the lovely @saramiller about her experience with CLF. She worked with Larry's team and was able to save significantly on her student loan payments.
Ps… we can't wrap this up without a shameless plug for the Steem Creators and SMT Summit in Toronto where Larry and I will both be speaking in September. Check out the link for all the details.
Thanks again Larry for doing this fun interview with me! Stay tuned for Part Two – which will be aired here on @dlive later this week.
With Love,
Lea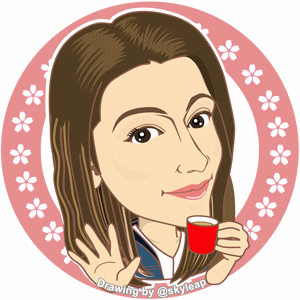 ---
Here is a YouTube link for anyone who needs it.
My video is at DLive