Sinn des Steemsinns??
Werte Mitleser,
der Steempreis ist???
0,300 Dollar: "very low" aus meiner Sicht!!
Wumpe!!
Investieren??
Nun, jeder wie er mag und wie er selbst die Zukunft der Steem-Chain sieht, ich bin da komplett entspannt, da die tägliche "Utility" unverändert vorhanden ist.
Wo sonst können wir mir einer "Krypto-currency" wie dem Steem in der virtuellen Welt täglich so agieren wie auf dieser Chain, sei es als "Gamer", "Blogger", "Kuratoren", "Investoren und Stakeholder", "Weltverbesserer", Kneipenwirte", "Token-Herausgeber", "Fantasten", "Dichter und Denker", als "Kunstaffine", "Philosophen"," Individualisten oder eher Kollektivisten", "Wissenschaftler und weniger Wissenschaftliche", Pragmatiker und Ideologen" oder als sonstige Steemianer!
Und alles weiter ohne relevante Zensur und in meist vollkommen korrektem Ton trotz Heiterwasser:).
Großartig, finde ich.
Nachdem der ehrenwerte @alucian zuletzt meine reine "Baltengold"-Posts berechtigterweise und freundlich in Frage gestellt hatte, darf ich dazu kurz was schreiben-aus meiner Sicht!
Klar sind meine Posts "BG-lastig", das ist ja auch das, was ich hier mit anderen zusammen in den letzten Wochen vor allem gemacht habe, zuletzt mit der Verknüpfung von BG mit dem Serum des werten @seo-boss.
Lets work together!

Trotzdem beteilige ich mich gerne weiter als kritischer Mit-Diskutant- zu Vielem, Allem, Sinnvollem und weniger Sinnvollem!
SMT lights, implizite Kritik am aktuellen Währungssystem, Förderung des Nachdenkens, eigene Freude, Steemsinn etc: viel steckt beim BG da bei mir drin, man muss es lesen können:)!
Vor allem aber habe ich den Eindruck, das viele hier wirklich miteinander über vieles reden:
selten geworden in dieser Gesellschaft!
Bewahrt Euch das bitte, liebe Mitsteemianer aller Art!
Ein wahrer "Wert" dieser Chain!
Steem on!
Beam da Steem!
Peace, sisters and brothers!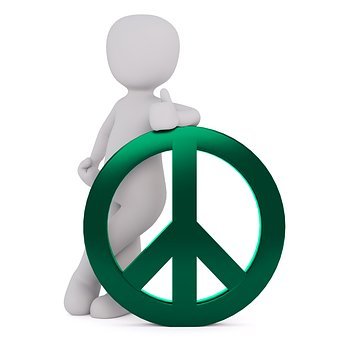 Bild von Pixabay.
Baltenverse:
Der Balte schwadroniert ein wenig,
über Steemsinn und den König,
man mag ihm heute dies verzeihen,
gehört er nun mal zu den Freien,
die vieles auf die Chain hier halten,
Steemianer mögen weiter frei nun walten!
over and out!