Translator application for Utopian & DaVinci Projects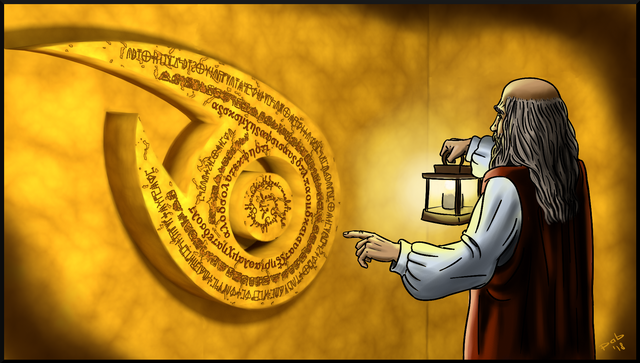 Source
Hello everyone, this is my presentation to be a translator in Spanish language in the team @DaVinci-polyglot.

Hello Steemit's Friends
My name is Alex and I would like to propose my application as a translator in the projects @DaVinci-polyglot.
I don't have formal documents to attest my knowledge of the language, I learned Spanish by participating in the university's Erasmus project and I lived almost a year in Oviedo, Spain. This period has given me the opportunity to make friends with local people and to learn Spanish culture, or more specifically, the Asturian culture. After this experience I fell in love with Spanish and Spain, caming back every time I could and improving so the use of the language.

Sometimes I traveled to South America, taking advantage of speaking in Spanish and having fun to understand the difference of the spoken in different countries (which is not as simple as it seems).
Last summer I went back to Oviedo with some friends and they told me that my Spanish is still good enough.
In fact, in everyday life, I'm a secretary and unfortunatly in the office I speak only Italian, so when I miss it I watch some movies in the original language or listen to Spanish music.
I hope I can work with you with this nice translation project.
Thank you everyone, see you soon.
Alex



* * * * * * *
Hola a todos, esta es mi postulación como traductora del idioma español en el equipo @DaVinci-polyglot.

Hola Amigos de Steemit
soy Alex y quiero proponer mi candidatura a traductora en los proyectos @DaVinci-polyglot.
No tengo documentos formales para certificar mi conocimiento del idioma, aprendí español cuando participé al proyecto Erasmus durante la Universidad y viví casi un año en Oviedo, Espana. Este tiempo me ha dado la oportunidad de hacer amistad con la gente local y aprender sobre la cultura española, más concretamente sobre la cultura asturiana.
Después de esta experiencia me enamoré del español y de España, regresando cada vez que pude y enriqueciendo el uso del idioma.

Viajé unas cuantas veces en Sudamérica aprovechando la práctica de la lengua y divirtiéndome aprendiendo la diferencia en la palabra hablada de los diferentes Países (que no es en absoluto tan simple como podría aparecer).
El verano pasado regresé un mes en Oviedo con unos amigos y me dijeron que mi español sigue siendo bastante bueno.

De hecho, en la vida soy secretaria y desafortunadamente en la oficina sólo hablo italiano, así que cuando lo extraño miro algunas películas en el idioma original y me encanta escuchar música española.

Espero poder colaborar con vosotros en este valido proyecto de traducción.
Gracias a todos, hasta pronto.
Alex



* * * * * * *


Ciao a tutti, questa è la mia presentazione per fare la traduttrice in lingua spagnola nel team @DaVinci-polyglot.

Ciao Amici di Steemit
mi chiamo Alex e vorrei proporvi la mia candidatura come traduttrice nei progetti @DaVinci-polyglot.
Non possiedo documenti formali per attestare la mia conoscenza della lingua, ho imparato lo spagnolo partecipando al progetto Erasmus dell'Università e ho vissuto quasi un anno a Oviedo, in Spagna. Questo periodo mi ha dato la possibilità di fare amicizia con le persone del luogo e di imparare la cultura spagnola, o più specificatamente, quella Asturiana.Dopo questa esperienza mi innamorai dello spagnolo e della Spagna, tornando ogni volta che potevo e migliorando così l'uso della lingua.

Qualche volta ho viaggiato in Sud America, approfittando di parlare in spagnolo e divertendomi a capire la differenza della parlata nei diversi Paesi (che non è tanto semplice come sembra).
L'estate scorsa sono tornata ad Oviedo con alcuni amici e mi hanno detto che il mio spagnolo è ancora abbastanza buono.

Di fatto, nella vita quotidiana, sono una segretaria e sfortunatamente in ufficio parlo solo italiano, così quando mi manca guardo qualche film in lingua originale o ascolto musica spagnola.

Spero di poter collaborare con voi con questo bel progetto di traduzione.
Grazie a tutti, a presto.
Alex




* * * * * * *
Audio italiano
Audio spagnolo
Audio inglese
Aqui està el link de mi post
"Caminos de Escocia"
traducido en Español
Here is the link of my post
"Scotland's roads"
translated in English