Strade di Scozia - Scotland's roads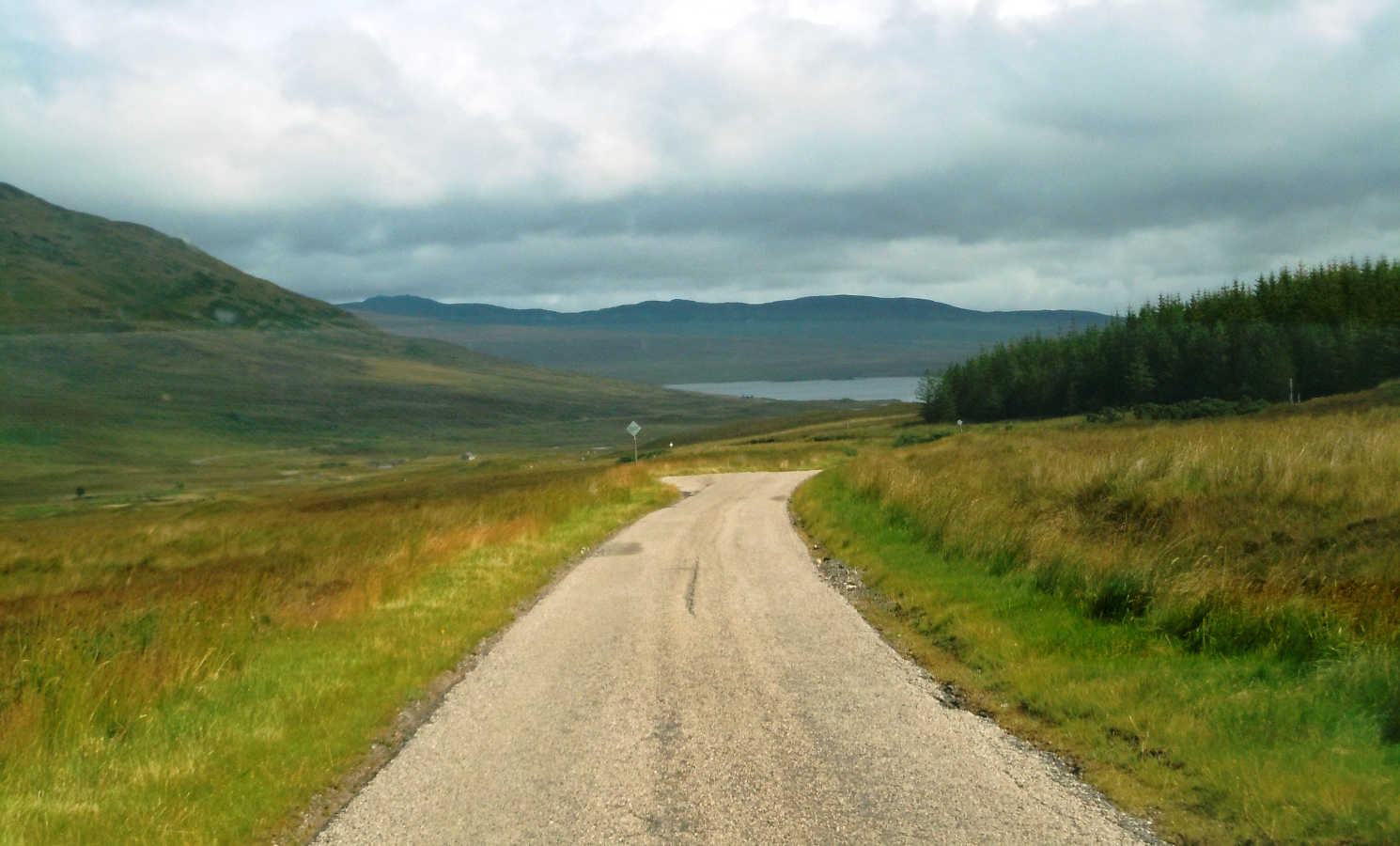 [ENG-ITA]


Ah, è stato senza dubbio un viaggio on the road, più tempo seduti in macchina che a camminare romanticamente con le pecore belanti, perchè noi dobbiamo vedere tutto e arrivare dappertutto! Ma che stradine.... una sola corsia praticamente. Ogni tot di metri sulla destra o sulla sinistra era ricavato un piccolo spazio per cui se avevi la fortuna di vedere una macchina arrivare ti fermavi per farla passare, e se non te ne accorgevi in tempo ... bhe la retromarcia era l'unica soluzione! L'importante era non incontrare greggi, altrimenti si, erano guai, e ti toccava noleggiare la macchina per un giorno in più per far passare gli animali!
Certo non sono tutte cosi le strade, ma quando lasci la città e ti inoltri nella campagna, questa è più o meno la normalità, e ti chiedi se davvero arriverai da qualche parte, perchè anche guardando la cartina non ne sei cosi sicuro, e alla fine non ti chiedi neanche se arriverai là dove avevi previsto, ma solo se arriverai!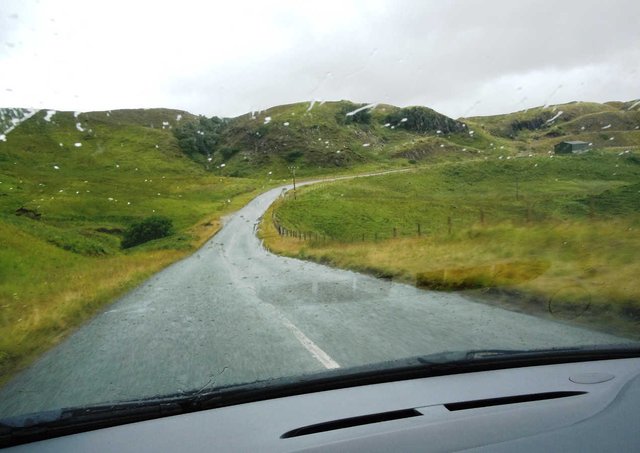 Ah, it was with no doubt a trip on the road, most of the time sitting in the car than walking romantically hand in hand, because we have to see everything and get everywhere! What narrow roads almost always a single lane . Every few meters on the right or on the left there was a widening so if you saw a car you stopped to make it pass through, and if you didn't realize it in time, well a reverse drive was the only chance The important thing was not to encounter herds, otherwise you were in trouble and you should rent the car for one more day! Certainly not all the roads are like that, but when you go out of town and iyou reach the countryside, this is pretty much the normality, and you wonder if you will really get somewhere because even looking at the map you're not so sure, and at the end you don't even ask yourself if you will get where you had planned but only if you will arrive!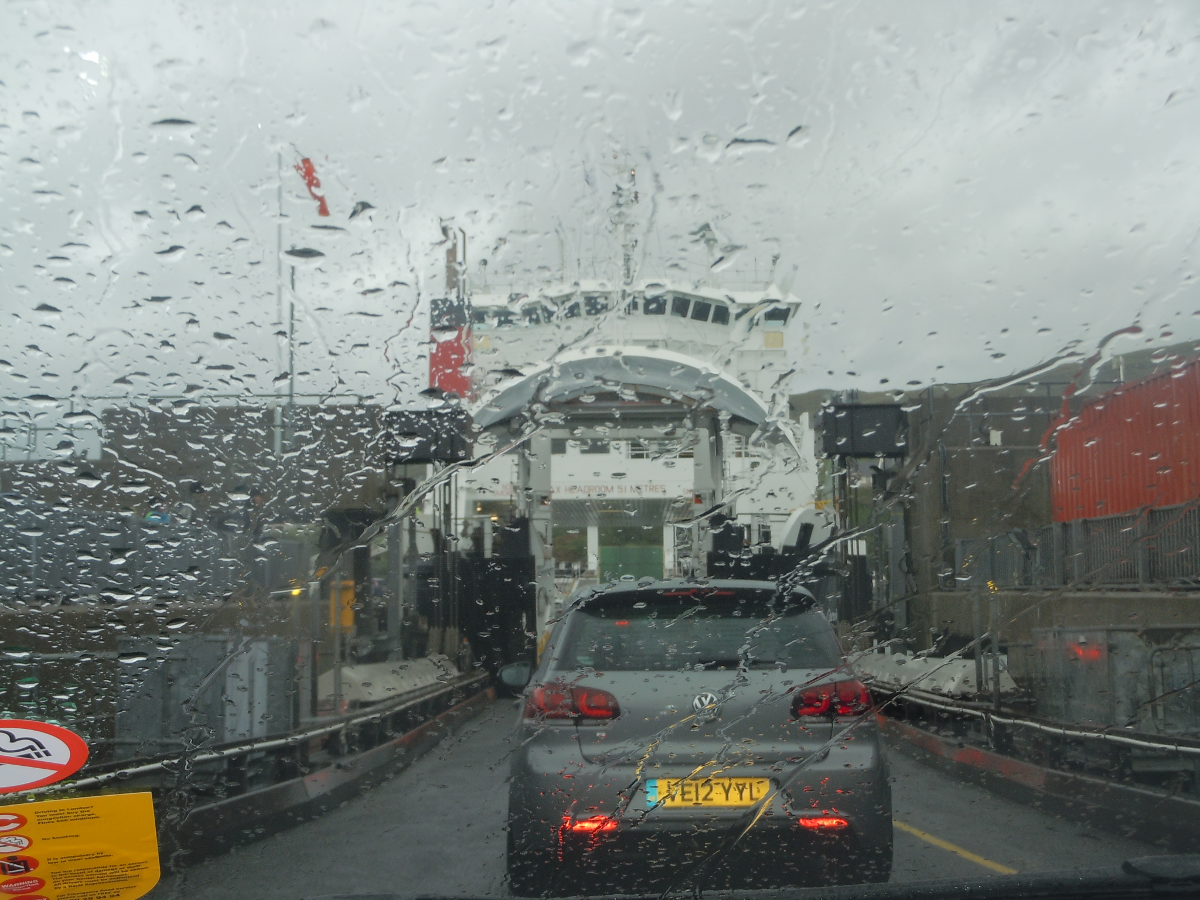 E pioverà. Perchè la maggior parte del tempo piove, ma questo fa parte del quadro e non lo puoi cambiare, anzi, quando smette ti manca un po', ma ne approfitti per sgranchirti le gambe e fare più foto che puoi. A volte viene giù a secchiate da cupi nuvoloni irriverenti, altre volte scende leggera giusto per darti fastidio. Ma inutile pensarci, infiliamo il cappuccio in testa e speriamo che le scarpe non diventino uno stagno per le ranocchie!
It's going to rain. Because most of the time it rains, but that's part of the picture and you can't change it, even when it stops you miss it a little, but you take the opportunity to stretch your legs and take more photos as you can. Sometimes it comes down in buckets from gloomy irreverent clouds, sometimes comes down lightly just to annoy you. But needless to think about it, let's put the hood on our head and hope that the shoes do not become a pond for the frogs!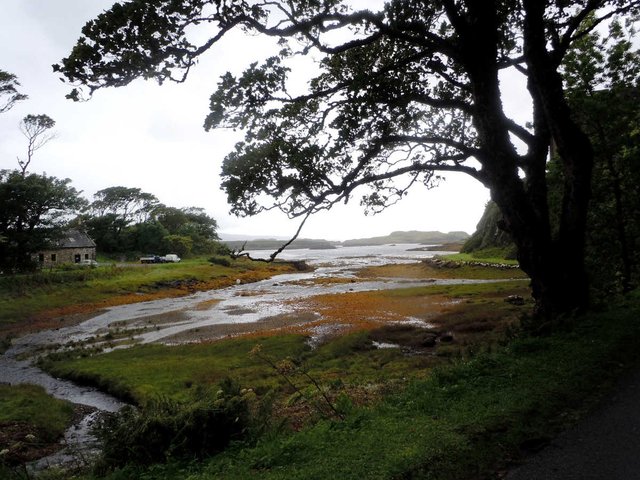 Ma come avrei voluto guidare anch'io su queste stradine in mezzo al nulla, sentirmi esploratrice e non solo navigatore, saltare i fossi, raggiungere le pecore, fermarmi nelle piazzole! Ma avevo la patente da troppo poco tempo e qualcuno non si fidava di me...certo se avessi avuto un carro armato forse sarei stata più tranquilla anch'io, ma insomma non tutto si può avere no?
How much I wanted to drive on these streets in the middle of nowhere, feeling like an explorer and not only a navigator, jump ditches, reach the sheep, stopping in lay-by!But I had my driving licence for too little time and someone here didn't trust me ... of course if I had a tank I would probably have been more confient too, but I mean you can't have everything.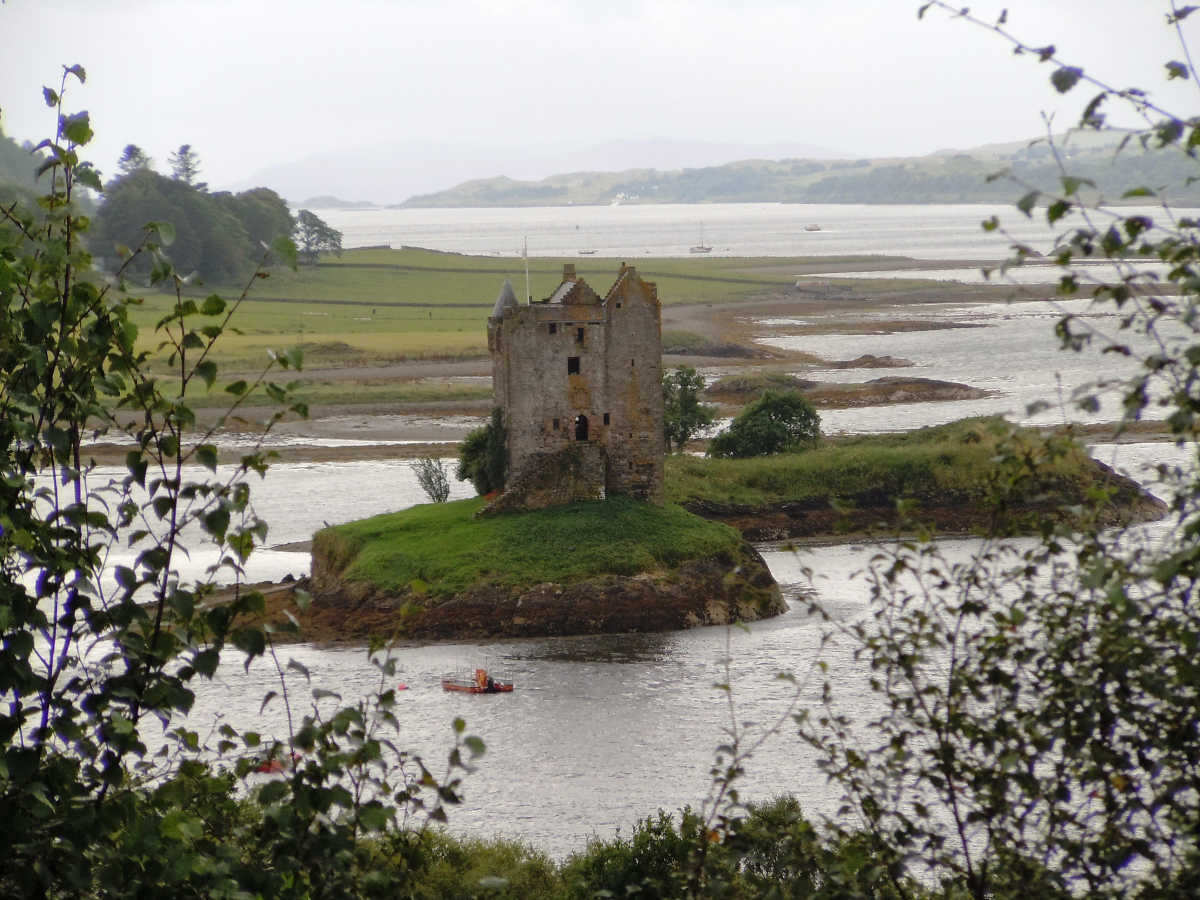 Ma l'infaticabile tempra del pilota ci ha portato a conoscere luoghi che sembrano ancora incontaminati, come se nessuno prima fosse passato di là, scorci incantati, laghi azzurri, torri perdute; e ti senti il primo uomo sulla luna, perchè non ci sono frotte di turisti in coda, ma ci sei solo tu che cerchi di saziare gli occhi d'incanto, inspirando l'aria che odora di terra bagnata.
But the tireless pilot took us to know places that seem still uncontaminated, like no one before had passed there, enchanting glimpses, blue lakes, lost towers; you feel like the first man on the Moon, no droves of tourists in queue, but you're the only one trying to satiate your eyes with the enchanting, breathing in air that smells of wet earth.
Le foto sono dell'autore. Author's photos