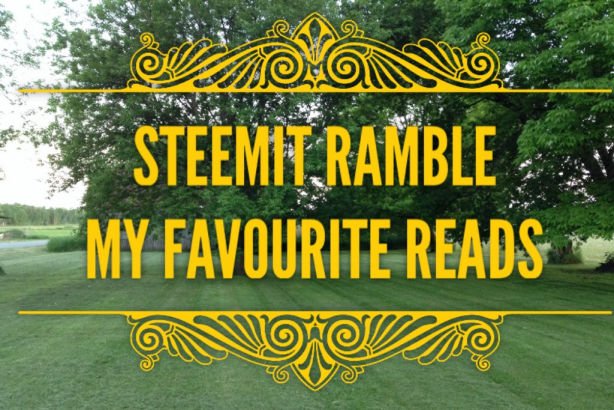 The last day of the Labour Day weekend here in Canada. From my viewpoint the weather has been great, mostly sunny and cool. Just the type of weather I love. I'm also very glad that I don't have to be out on the highway this afternoon as the traffic will be very heavy.
Normally, I try to be supportive of projects that helps small Steemians get more eyes and votes for their posts. So, yesterday I came across a post by @dropahead which was started by @develcuy.
The post was about the series of steemit.chat channels # xx_Votes_Plus.
The xx is replaced by 25, 50, 100 & 200 for the amount of votes you need in order to be able to post your link in them. You also need to have low earnings to be able to post. Looked worth trying out and seeing if I could give it some support.
So, I joined the discord server and asked to be given access to the channels. I'm told by @dropahead that they give access starting at 25 first and the others a week between each addition. Oh, and I should go read the post that I had already read and return there to take the quiz.
Nothing had been mentioned about a quiz, but oh well. So, I leave a message that I've read the post, that it was what brought me into the discord. So, he asks what is the official timezone of the channels. I go look through the post a few times and find zero mention of a timezone and I tell him so.
Wrong answer I'm told to look under the channel descriptions. Well, I don't recall having seen channel descriptions in the post, so, I go look again. Nope, nothing there. Go back and tell him.
Without one word of apology for his poor communication he informs me that I should be looking in the header of one of the channels. So, why would you tell me to go read a post and then ask your 'quiz' question that needs another source to answer?
I'm irritated and I let him know I am not impressed. Horrors — I used the word 'damn' and I'm told to clean up my language. So, even though I'm really pissed at this point, I go look at one of the channels and I see "Official Timezone: UTC" He tells me that is wrong and I can try again in a week.
Having had enough of his arrogance, if he thought he didn't like the previous language, he definitely didn't like being told "Go fuck yourself!".
Guess what @dropahead — not only will I never consider a vote for witness for you. (Yes he is one).. I would suggest to my readers they think twice about giving you any support.
Onward to today's rambling
I've been checking in on the discord server The Unmentionables run by @fatpandadesign. Check this recruiting post out and join if you're interested. So far, seems to be a nice group of people in there.
@jonny-clearwater kicks off the week with his Pixel Art Weekly contest. This week the subject is Steemian @papa-pepper. So, if you are artistically inclined, head over and check out this contest.
I have a little bit of money in cryptocurrency. Not much, but enough to keep me noticing what is going on. Since Friday there seems to have been a bit of a selloff going on in the markets. It isn't often I open up the exchange page and see all downward on the coins I have interest in.
@intelliguy writes a post suggesting this is part of a normal cycle and things will move up. I like posts that aren't written for the tech types like this.
@allesia writes about Himalayan salt and it's properties. It is natural, unprocessed and unrefined — unlike the table salt we're used to buying. It is also rich in other nutrients which makes it a very healthy salt to use.
Youngsters spend the first part of their lives seeing how defiant they can be in the face of parental authority. I was raised in a world where defiance was met with force and/or yelling.
@knowledge-trust writes about how he got his little guy to respond to whispers. It took a seemingly cruel lesson for his little guy to learn that doing what dad said wasn't a game, it was very serious and for his own safety.
While much of the news I have been watching focuses on Houston and the devastation brought by Hurricane Harvey as well as the anxious watching the track of Hurricane Irma following behind.
Texas is not the only place where destruction and devastation is moving people from their homes. Many will never be able to return to that home as it will be lost to fire. @whatsup writes about the struggles going on in Montana and the northwest US with wildfires.
While a hurricane can be predicted where it is going, wildfires are just that wild. When they are out of control, they can change course in a flash. Many parts of British Columbia have been battling wildfires for weeks now.
@brunotreves writes about the all too common tendency to write the personal into the impersonal by not owning the experience being talked about. Instead of directly saying I experienced, it becomes..you know when you experienced..
I vaguely remember my mother admonishing me not to talk about myself so much, which was anytime I started to talk about something that happened to me. It didn't take long for my stories to become someone else's story so it was more acceptable to tell. I rather expect, I wasn't alone in having parents who intentionally or not conveyed that message.
@voiceshares discusses the field of positive psychology which is focused on helping people to strengthen their own outlook on themselves. Depression is often viewed as anger turned inward and becomes deeper the more down on himself the sufferer is.
One of the topics I often return to is the inappropriate behaviour of some Steemians. That is behaviour that is counter to the well being of the community. @jlufer gives his take on what is good for the community and includes some recommendations of people who set a good example.
While we hear a lot about the development of AI and how it will change our world going forward, how often do you think about the philosophy of those who are developing the AI? @tarazkp writes an interesting piece exploring the question. He uses examples of some of the whales behind bots here on Steemit and how their apparently personal philosophy squares with how they have their bot work.
Wrap-up on Day 112
It's been a varied and interesting day as I explored through the posts to find the above jewels.
As I worked I could hear the traffic outside building up which indicates the nearby 401 highway is very busy at the end of the long weekend. When it gets really busy, some people come down to the secondary roads like runs past my house.
When something happens to close the 401, Canada's busiest roadway, then traffic becomes a snail's pace bumper to bumper line of traffic. So far so good, it is just lots of traffic.
The sky has darkened and I'm hearing thunder so, rain is threatening.
Still Pending Posts
I hope you enjoyed reading my post. Below are the posts still pending payout as of the time of the writing. I invite you to visit the posts and upvote them if you like them:
The Call of the Bagpipes -- the Haunting by Amazing Grace
September 1 -- Steemit Ramble #115 -- Curating Great Posts for You
Supporting and Upvoting
Let's not forget folks. I'm sharing these posts not only because I like them. I'd really like to see them get support and upvoting.
Nominate Your Favourite Post
With all the chaff that I end up trying to sift through each time I sit down to do the Steemit Ramble, I think it is time to give you dear reader an opportunity to nominate your favourite reads.
Just put a link to a post you have found and really enjoyed in the comments.
This is NOT an invite to SPAM!
As much as you may love your own post, I am really looking for someone else to say, "Hey, I like this post, have a look". When I post a Steemit Ramble, that is what I'm telling my readers.
I wont promise that I'll agree with your choice but, I will promise to have a look at it and if I use it in the next Ramble, I'll let you know in a reply to your comment.
Please Join the Curation Trail
If you'd like to support the posts I find and upvote while searching for the Ramble shares, please join my Curation Trail on Streemian
Until Tomorrow — Just Steem on
---







---
If you like this, please follow me and upvote the post.
If you'd like to see the other days I've posted, just visit my profile
If you'd like to join my curation trail on Streemian, please click here
---