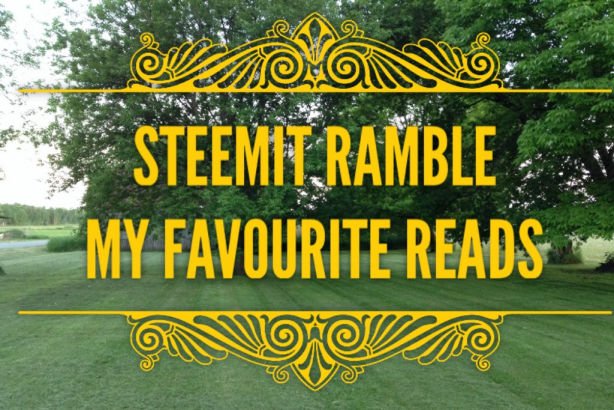 We heard from @ned and @dantheman on Friday and the price of STEEM shot up. The price has come back down some over the weekend so it will be interesting to see if it settles. There are changes coming and fairly quickly it seems.
The proposed changes to the platform seem to be generally being received with a positive tone. I'll share the link below in case you've not seen their post.
Another week of crazy time for me offline and there will be a slight easing of my time away. I'll get a break today as my Bar Manager will be training a new volunteer and I wont be covering the Monday shift on the bar
Yesterday was the traditional Church Parade. That means, some of us showed up at our Chaplain's church for a service of Remembrance. I wrote about it here yesterday.
Next Friday is Remembrance Day, a very big day in the Legion. A lot of time this week will go into meetings and walk thru to make sure the details for the parade and service in the morning are in place as well as the agenda for the dinner in the evening is properly setup.
Onward to today's rambling
As mentioned above, @dantheman and @ned have issued a post through the @steemitblog account proposing changes to Steemit going forward. I'll let you read the proposed changes yourself.
You also need to read the comments to get a stronger sense of how the proposals are being received and you may want to post your own. They have asked for people to comment on the post in order for them to get a sense of community feeling on the proposed changes.
@sykochica writes a mostly interesting post about what is going on with Steemit now that can help people make good use of the platform, what some of the upcoming features are expected and her comments on what she'd like to see.
One of her wishlist items is wanting to see gamification of the site. She's not the only one I've seen suggest this. I personally think it is not a positive for the site. This is a blogging platform. If I wanted to be on a gaming platform I'd go to one. I don't need my blogging turned into gaming.
@oaldamster writes about reaching 'hero' level with his vests on Steemit. He also gives us his take on how the new changes will make a difference on how STEEM is produced and distributed. One of the clearest reads I've come across yet.
@michaellamden68 shows us some amazing 3-D art by Julian Beever, an English chalk artist. Some really amazing drawings here.
Resteeming was introduced with a lot of positive response. I haven't done any resteeming. Mainly because to me, the Ramble is a form of resteeming when I share links to my favourite reads. @mindhunter suggests that maybe some do too much resteeming and there isn't as much original content being produced. That we're becoming a bit like Facebook with posts being repeated all over. What do you think?
@rgeddes writes about writers not appreciated until after they died. If we've earned anything on Steemit, we've likely earned more in our lives than these people did in theirs. Sometimes, success is about perspective.
If you are interested in seeing what the value of bitcoin or other cryptocurrencies like STEEM are at any time then this is a neat little utility. I installed it on Windows 10. It resides in my system tray until I want to have a look at what is going on. I can also select different fiat currencies to view the values in.
@norman-deplume writes about how he found Steemit and why he likes it better than Facebook. Welcome aboard @norman-deplume, hope you enjoy your time here.
@meditationtalks describes the basics on how to get started on meditation. In our busy busy world, it seems there is a strong benefit to taking time to focus and quiet the mind even for a few minutes.
@susanne provides some ideas on post topics for Steemit. It's not always easy to come up with topics to write about.
Wrap-up on Day 45
Was a pleasure to be home today. I wasn't completely away from doing Legion business but at least I didn't have to leave to do so.
I've purposely stayed away from political posts on my rambles. I suspect most of you will have had a belly full before tomorrow's finished. Course, that will likely start off a round of dissecting how the vote went and why.
Being a Canadian, I usually give only a cursory amount of interesting when it comes to American elections but I have to admit, this one is drawing more attention and not exactly good attention.
Supporting and Upvoting
Let's not forget folks. I'm sharing these posts not only because I like them. I'd really like to see them get support and upvoting. I know some of the posts have done okay by the time I post my ramble, but some really could use the support and upvoting.
Subscribing to My Posts
In addition to following me on Steemit, which I really appreciate. If you want to be sure to know about every post, you can subscribe at my other blog. I'll send you an email when I post.
Until Tomorrow — Just Steem on
---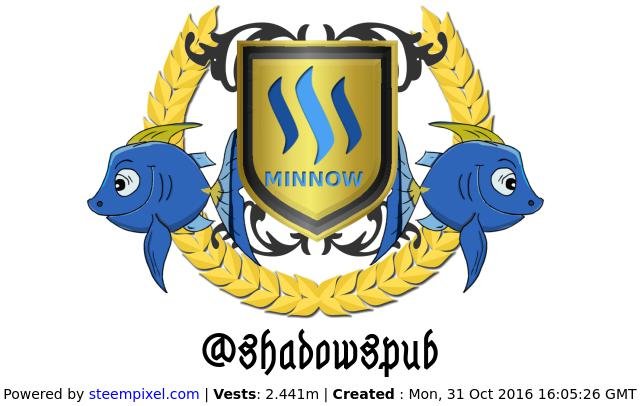 ---
If you like this, please follow me and upvote the post.
If you'd like to see the other days I've posted, just visit my profile
---