Curie Author Showcase (May 22nd, 2018)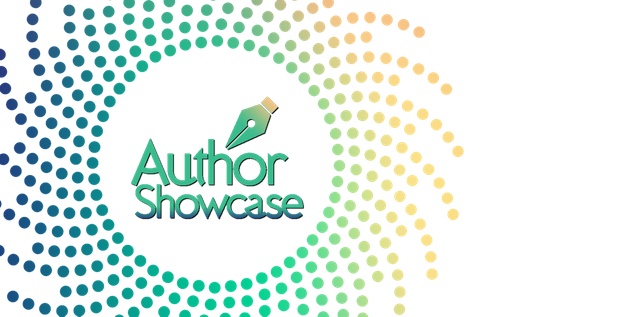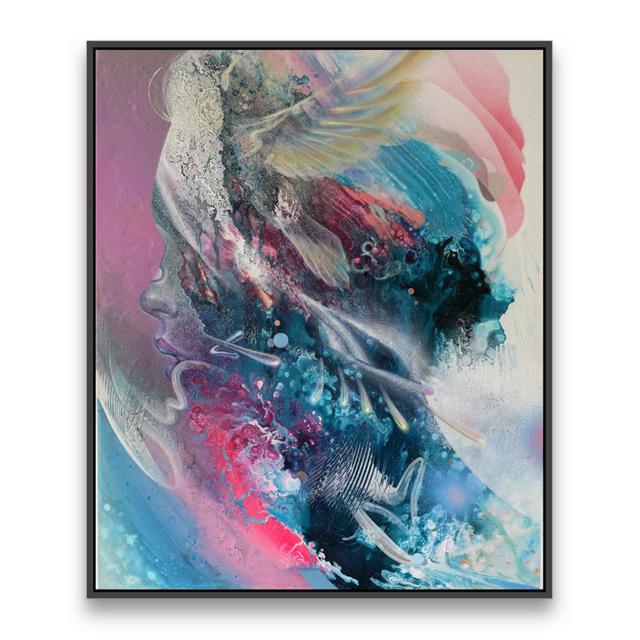 Image used with the permissions of @denniskonstantin
Today we start off with this incredible piece of art titled, "Eternal Bonds" which the artist @denniskonstantin describes as -
It is about the connection of the human and animal nature...that we share the same realm and that we are the ones who should take care of these other species.
If you just sit here and stare at this piece for an extended period of time, focusing on different areas, you will keep seeing something new jump out at you. There are just so many layers within this single painting that can keep your attention for quite some time. Which to me is a sign of great art.
Dennis Konstantin Bax' distinctive and whimsical style is a symbiosis of various art movements throughout history. He scoops his inspiration from the vast ocean of impressions of our information age and creates something completely new out of that.
The borders between figuration and abstraction, dream and reality are broken down in his artwork. Spiritual insight clashes with graffiti, punk-attitude and neon-advertising.
"My paintings are the dynamic expression of a subtle and intangible world, from which all the material phenomena of ours originate", says the artist himself about his artwork. The great visionary Prof. Ernst Fuchs once just called them "Windows to Infinity".
Some of Dennis's other works: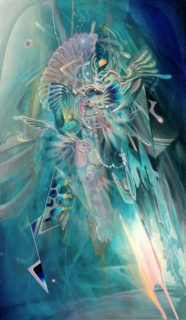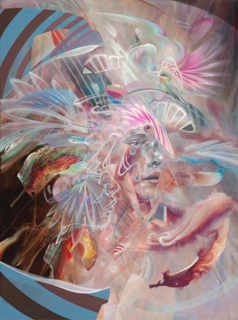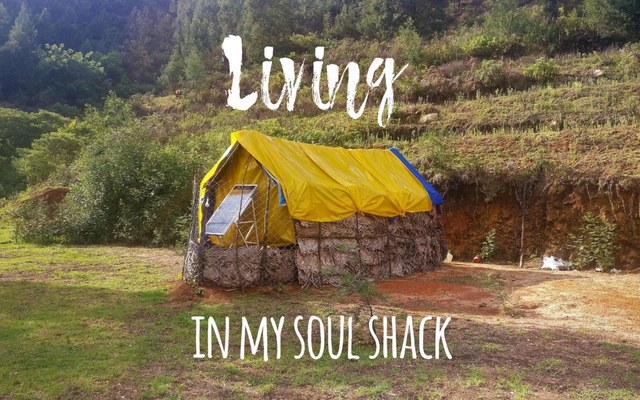 Image used with the permissions of @soulturtle
Next up we have @soulturtle 's new "Soul Shack." One of the things I have loved about being a part of the Steem Blockchain is being able to see how others are living in all the different parts of the world. Whether it be the frozen north of Alaska or parts of Sweden, a remote tropical island, the deserts of Africa, or now @soulturtle's Soul Shack on his homestead in India - they are all very interesting to learn about.
I'm just a simple homesteader/artist who posts what I'm passionate about and I'm really grateful for the curie votes I get. It's a reaffirmation that I'm doing something right and gives me the motivation to keep blogging. The dollar value is awesome but more than that it's the recognition and inspiration curie provides that makes me love them so much. Curie is definitely one of the best big accounts facilitating positive change on this platform and I'll always have gratitude and respect for them.
I mentioned how I was stunned that he could cover all of his expenses for a month on 30 SBD and he shared some clarification.
30 SBD a month refers to the basics I need such as shelter, food, water and electricity. As I'm not paying rent and have my own source of water and electricity my cost of living is quite minimal. The only external sources I rely on are our neighbours for showers and our workers to supply food. Farm expenses can get expensive but are a lot less now as we have only two workers who charge a combined wage of around 80 SBD per month. It did take a lot of time and investment to get to this stage but I can finally see it paying off.
Previously @soulturtle has received votes for a great well they built on the homestead, and his amazing art. He is extremely talented and just as resourceful. Be sure to check out his blog page to see some of his art and his newest post Swaling and Planting by Moon Cycles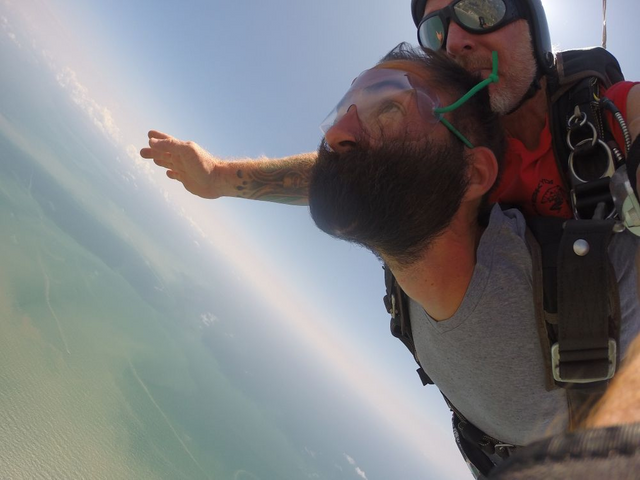 Image used with the permissions of @art-mess
@art-mess was actually one of the first people I ever talked to here on the blockchain. It was in the comment section of a speed-painting post he did for a portrait of a dog, which coincidentally got a Curie upvote. Since then I have realized he is a man of many talents. He plays and writes music, he is an amazing and ultra creative artist, and has a very adventurous side. Whether it is being hooked up to a brain scan while sketching to see in the brain of an artist at work, or watching him jump from a perfectly fine airplane, he definitely keeps his readers entertained week in and week out.
Watching the video in this post was a lot of fun. You actually get to see the dark sense of humor of the instructors as @art-mess pointed out. With one saying things like, "if I don't bring back another one (jumper) I'm done." Luckily they did all make it back onto the ground safe and sound and ready to blog another day.
I Knew about 2 seconds into the free fall that I was hooked. The free fall and the spins were my absolute favorite part. Now I'm thinking about spending the $2,500 to do 25 jumps in one week and get certified. - @art-mess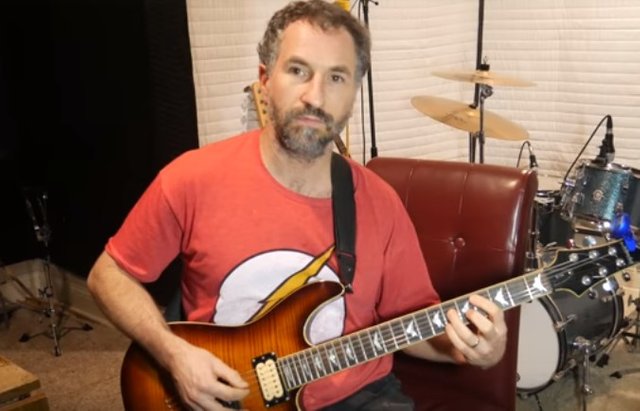 Image used with the permissions of @chadgarber
The musical portion of today's Author Showcase is a bit different than normal. Usually this is where we would find an Open Mic post or two. Today however, we have @chadgarber teaching us how to play the Sammy Hagar song There's Only One Way to Rock on guitar.
Chad has posted many instructional videos on how to play a variety of songs on guitar as well as performances of many of his own original songs, and cover songs. I especially took notice of his previous posts as he has done so many 1980's hairbands. It makes up about 75% or more of what I currently listen to on a daily basis. Even as I have written this entire Author Showcase I have had the 80's Hairdband channel blasting out some of my favorites, including even this Hagar tune about an hour ago.
My older brother started playing guitar before I did. He would teach me some things he learned and would let me play his guitar. I know I was playing on his guitar by 1986 because I was playing it when the Challenger Disaster occurred. The first instrument I bought was a keyboard and this was when I was 17 years old. I took some piano lessons but found that site reading was not for me so whenever the teacher gave me some song to learn, I would go home and listen the music I was learning and just use the sheet music to assist me in figuring out a song (instead of just site reading). Then I memorized the song and played it for my piano teacher. Soon after, I bought a bass guitar and a drum machine so I could make my own songs with a 4-track tape recorder. Some time before I went to college, a friend of mine gave me his electric guitar so I was able to start playing more guitar. By the time I got to college, I was loving grunge music and so because of that, my focus became playing guitar. Since then I have also picked up playing the drums. It's like guitar uses a certain part of my brain and the drums use a different part of my brain. I feel incomplete if I don't practice and play both. I also have done a lot of cover song videos, guitar lesson videos, original song videos, Christian performance videos, and gear review videos on my YouTube channel.
While I do not play guitar, I do think it would be easy to follow along to Chad's tutorial videos and learn to play the different songs. Go check out his blog page to see if he has done a video for any of your favorite songs.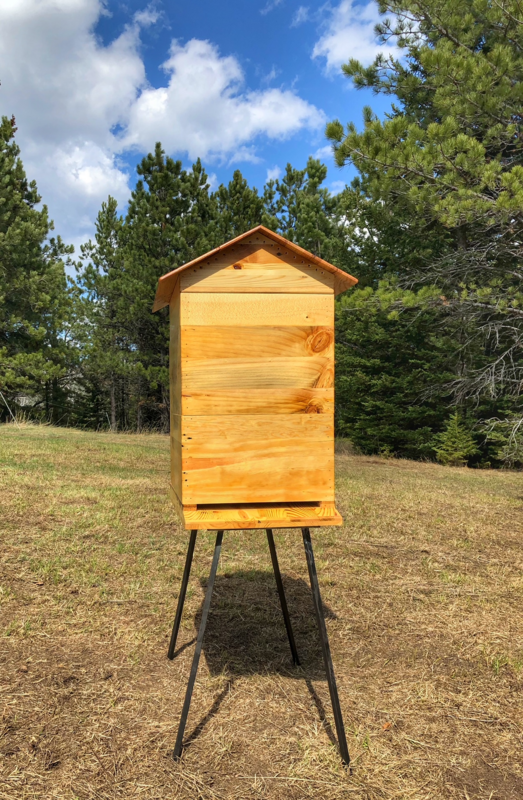 Image used with the permissions of @llfarms
We close out this today's Author Showcase with another homesteading related post. This one comes to us from @llfarms . This amazing post is a tutorial on how to save a ton of money by building your own beehives using recycled pallet wood. Ever the over-achiever (more on that in a minute), her and her family didn't make just one beehive, they made five in all at a nearly $2,000 savings over what they would have paid to buy them.
We are just an ordinary family that decided that we wanted something a little bit different than the traditional American way of living. We had a dream to buy our own piece of property and start living off the land. After many years of hard work and sacrifices, we were able to make that dream a reality last year; purchasing our own little homestead.

We have been working ever since to be as self sufficient as we can, adopting the motto; "Make it, don't buy it." The idea is to teach ourselves how to make the items that we would normally purchase at the store, saving money and helping us to become more self reliant. It all started with something simple like making our own bread and has just grown from there.

We wanted to share detailed and easy to follow tutorials on how to make these items here on Steemit, to help encourage others to do the same. - @llfarms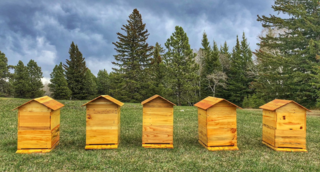 I first met @llfarms in our curation_links channel on Discord. She originally came in there not to become a Curie Curator, but simply to share some posts and authors she felt deserved more attention then they were getting. Sounds like a natural born Curator to me! She was already one of the original/founding members of the @helpie curation group here on the Steem Blockchain where she is an admin and writes their homesteading curation posts. I took notice of her talent instantly as I think two of her first 3 suggested posts I personally submitted, and they were subsequently accepted. The following week after working with her one on one a bit I recommended her as a Curie Curator. As I said she is a natural born curator, she has now spent five of her ten weeks with Curie as a Top Curator (there are only 4 Top Curators each week).
I am not sure where she finds enough hours in the day to mix in her curation with Curie and Helpie while still running her homestead on a mountain with her husband, homeschooling her two children - a 9-year-old daughter and a 4-year-old "tornado" umm I mean son, and creating great content for the site continually. Not to mention now spending countless hours in that same curation_links channel where she was discovered helping other prospective curators learn.
Be sure to check out the rest of her blog page to see all of her interesting and educational content. There are tutorials on all sorts of topics like - making your own healing ointment, making a cutting board, and even making a solar car! All of her posts always contain some stunning photos. Her most recent post is actually a gallery titled Fungi Love with some photos of mushrooms found around her homestead.

We have decided to add one #mycuriestory post to each Author Showcase.
Today's #mycuriestory might be the most creative one yet! It comes to us from my fellow Curie Curator, @raj808 . He shares his Curie story in his own unique way - through a poem. He even gives us a wonderful reading of his poem.
Great job @raj808 !

This Curie Author Showcase was written by Curie Curator @randomwanderings (Gene) with input from other Curie curators and reviewers. Author permission was sought and obtained from all authors featured in this showcase. All works are the copyright of their respective authors and used with permission.