I know what you may be thinking - "curation"? What's that? Although probably half of the existing Steem Power resides in bid bots now there are still users trying to make the most out of curation and might actually enjoy doing it. Sure they are playing a losing battle, especially with SBD being valued so much thus the returns of delegating to bid bots are much higher. Hence maybe a refresher for curation might be a good time. You might learn a few small details you didn't know existed, especially if you are new to the platform.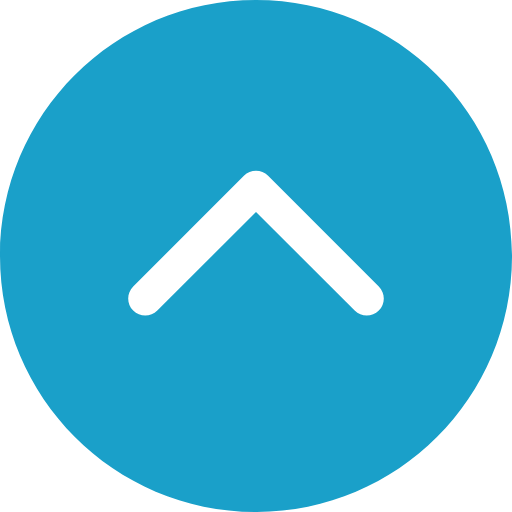 Curve
Since voting moved to a linear curve - meaning that each of your vote always gives out the same value depending on your current voting power and Steem Power, curation rewards are still on the quadratic curve.
This means that if you are first to vote on a post that has a low payout which later happens to receive a lot of bid bot votes, you will be rewarded a lot more steempower than the minimum of your voting power.
As an example, I would usually receive between 4-5 SP per 100% vote on a post if no one else were to vote on it after, but on this one post which I voted at almost 0 rewards and went up to ~500$ I have these upcoming curation rewards:

Source: steemworld.org
There are quite some people trying to better their curation results, @abh12345 has a weekly curation league where he shows statistics of the best curators if you are interested in following them.
Penalty
There is currently a penalty in place that was originally created to counter curation bots that would just vote on posts as soon as they were posted to get most of the curation rewards from it.
Basically if you vote on a post that was just posted (at 0 minutes) 100% of your potential curation rewards will automatically go to the author. I am quite surprised how so many users are still not aware of this.
The penalty diminishes gradually up to 30 minutes when 100% of the potential curation rewards go to you, at 15 minutes its 50%.
A post is divided in 75% going to the author with 50% being SBD and 50% Steem Power and 25% going to curators as Steem Power. This means that if you happen to find a post at 30 minutes and resteem or share it with your whale friends after you've cast your vote, your curation rewards have the chance to maximize. Some times though, especially on popular authors it can be more tactical to curate earlier, sacrificing curation rewards but still receiving more steem power if a few large votes are to land on the post before the 30 minute mark.
Autovotes used to sport this, people checked at what minute mark other users were autovoting on and front-running eachother to receive higher rewards.
Voting Power
As most of you know by now, you have 10x 100% votes per 24 hours. This means that when you are at 100% VP your 1 vote will burn exactly 2% voting power bringing you down to 98%. To be the most efficient with your voting combined that you'd vote on good posts that would get you good curation rewards, it would make sense to always vote when you are at 100% voting power. This way you use the most rshares at your disposal and may get the highest returns possible. Rshares are units of your voting power that influences the rewardpool decision on how to distribute the newly created Steem and SBD, they can be found on steemd.com if you click the "advanced mode" when viewing a post.
Voting power burning is flexible though. If you decided to vote 50x in one day and expect your voting power to reach 0% because each max vote burns 2% of your VP than you have another thing coming. The burning efficiency decreases depending on your current voting power, say you are at 50% voting power, your 100% vote will only burn 1% power and at the same time give rshares worth the same as if you had cast a 50% vote at 100% voting power. The lower you go the more votes you can cast, but in the end it results in pretty much the same outcome. The disadvantage here is if you know that a post is going to make a lot of rewards then you not being at 100% voting power to cast a 100% vote will mean you will receive less curation rewards from it.
In case you were to make a post and want to reward yourself the most then you'd have to vote yourself as early as possible since most of that voting power will go straight to your author rewards and make sure that you are at 100% voting power. This is about to change though in the next hardfork where the penalty ends at 15 minutes instead of 30 and votes cast before that go back to the reward pool instead of going to the author.
If you see curators giving you 100% votes, it may not always mean that they are at 100% voting power, you can use sites like steemnow.com or steemworld.com to easy check the voting power of their 100% votes. If I had a Steem for every time someone in the beginning used to ask me "hey, I voted 100% on you, why did you only vote me back 20%?". Not to mention the difference in Steem Power we had to effectively vote trade but you found out that user was also at 5% voting power cause he went around doing the same on everyone thinking voting power grows on trees.
Another detail/bug I believe very few users know about is that at a certain percentage under 2. It was discussed some time ago but was not for certain exactly at what (1.50%-2%) your votes burn the same amount as if you voted wit a 2% no matter what. I.E. if you vote with 0.5% it might not burn the equivalent in voting power and you might just be wasting the remaining up to 1.5% voting power by not voting with a 2% minimum instead. I see a lot of accounts and even curation projects doing it because it is quite hard to notice any difference.
---
Some great tools you may want to use for a more efficient and easier to check curation on your posts and others I would recommend steemworld.org. Recently they also added a "coming curation rewards" which shows all of the curation rewards you have incoming for the week, this can help to make your rewards more efficient by trial and error. Steemdb.com/@username/curation is also a great site that shows you your history of curation rewards with a daily percentage which can motivate you on how to improve daily. It's a percentage game and if you get good at it it can mean that the next day you have a chance at earning even more due to previous rewards while fighting against a decreasing inflation.
If you have any questions about curation or things you are confused about in the post, feel free to ask them here in the comments. I am not the most technical person about how everything works on the blockchain exactly but I like to think I know the rules of it quite well. :)
---