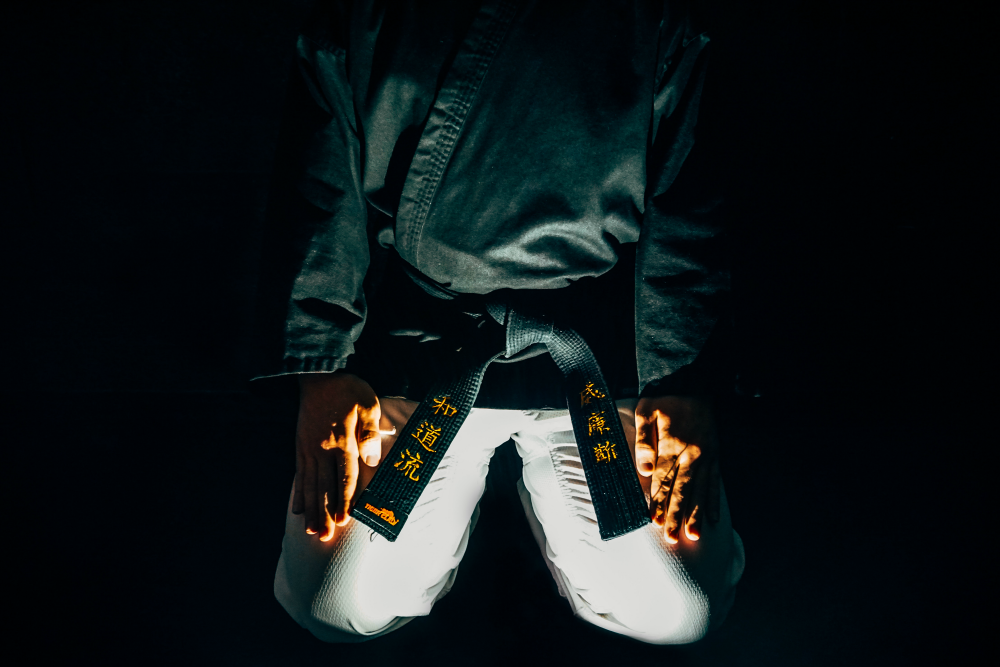 I remember when I first saw a mixed martial arts (MMA) bout. Back then it was called cage fighting and it was touted as no-holds-barred anything goes hand-to-hand combat.
As a lifelong boxing fan I was interested in checking out another combat sport to get into. However I like many people was shocked at the brutality of cage fighting. I didn't see the same nobility that existed in boxing. Allowing one man to kick, stamp and butt his opponent while on the floor I felt was going too far. So I left it behind.
Then a few years later I became aware of the Gracie brothers, in particular Royce (pronounced Hoyce) Gracie. I admired this guy because he used a martial art called Brazilian ju-jitsu (Bjj), whereby he would quite literally tie his opponent in knots.
I was fascinated to see how a man lying on the ground in a seemingly disadvantageous position, could come out on top and win the fight. However after their initial storm, their opponents started to learn Bjj and so the Gracie dominance came to an end. In its aftermath we had a situation whereby MMA bouts would often comprise of two guys on the floor with not much action going on.
So I slipped away from the sport once more and got my combat fix from boxing.
Dawn Of The UFC
A couple of years ago, in fact just before joining Steemit I got into the UFC's (Ultimate Fighting Championship) version of MMA. I got into it because of Conor McGreggor. I liked the way he spoke about martial arts and the way he carried himself, not to mention his entertaining trash talking.
Once more I dived into the world of MMA and found that it had much been improved since I last watched it well over a decade ago.
One thing struck me though, I realised a lot of the fighters had body shapes that were a lot more muscular than boxer's bodies. At first I put that down to the difference in the sports. A boxer trains for stamina and power, and so are always trying to find the balance. This is reflected in their body shape, they have big muscles, but also have a (mostly) thin layer of fat to help sustain prolonged exertions.
An MMA fighter on the other hand has smaller gloves, is allowed to knee, elbow and kick as well as punch. They are involved in shorter bouts and it seemed to be more about explosive power.
OK great, let's get into this sport!
Wide Eyed Fanboy
The first fight I watched was McGreggor vs Nate Diaz II and I was hooked. I became a UFC fanboy, I couldn't get enough of it. It still seemed a bit brutal to me, and so the lighter weights and a bit later the women's contests attracted me, however I was so into this new sport.
One thing that I felt MMA had over boxing was the apparent lack of politics. As far as I could see, there was none of the blatant ducking of fighters that had started to annoy me in boxing. The best fought the best and that was it.
I dove deeper and deeper, I bought Urijah Faber's book, I trawled Youtube for as many old fights as I could find. I subscribed to MMA news channels. I was in.
Jones The Bones
One of the channels I got into was Mindsmash, an excellent analytical channel run by a martial arts enthusiast whom often spoke about the mental side of the game.
He introduced me to Jon 'Bones' Jones, the light heavyweight champion at the time. I immediately liked this guy. I liked his almost languid style and so I started getting into him.
So far so good.
Flawed Genius
Part of the appeal of Jones is that he is not perfect. He parties, he screws around, he gets in trouble with the law. He's the typical bad boy.
His rivalry with Daniel Cormier was the classic good vs evil. Cormier the clean cut all American ex-Olympic wrestler, versus the cocaine snorting party boy. Great!
I was ecstatic when Jones beat Cormier the first time, and when he beat him a second time I went crazy. I thought it was hilarious that Cormier cried in the octagon after his defeat. Jones was an absolute legend, and then . . .
Drugs Are Bad M'Kay
NO! Jones is a drugs cheat, he tested positive for anabolic steroids and was stripped of the title. Then I found out this had happened TWICE before.
Suddenly I felt like a piece of sh*t for laughing at Daniel Cormier. I realised that in fact Cormier (affectionately known as DC) stood for everything I admire in sport.
Hard work, never say die attitude, overcoming adversity and personal tragedy (his father was murdered, and he lost a child). Plus the main virtue, HONESTY.
My allegiances switched, I was a DC fan. I couldn't believed I'd trashed him in Youtube comments. I even went back to a few and apologised, admitted I was wrong to bad mouth this guy.
He was the hero, not the dirty cheat Jon Jones, ach forget him, he'll get his comeuppance.
USADA's Gambit
The United States Anti Doping Agency (USADA) found that Jones had provided a tainted sample and thus the UFC stripped Jones of his championship belt. Great no problem there.
Everyone expected a four year ban, seeing as Jones has been proven to be a perennial cheat. Fine by me.
However we have been waiting for some months for the ban and nothing is forthcoming. Not only that, Jones has been speaking lately as if everything is fine. In fact some commentators think that he is gearing up for a November return at UFC 232.
If this happens it will make the whole USADA process a mockery and will unfortunately end my involvement with the sport. Clearly if Jones gets away with a slap on the wrists it will be because USADA have bowed to pressure from the UFC and its charismatic president Dana White.
This sends out a disgusting message to the fans, to impressionable kids, and worst of all to the fighters in the UFC.
Defending The Indefensible
Let's be clear about this if you take steroids to gain an advantage over your competitors you are a dirty cheat. If you do so in a combat sport, you are lower than the lowest cockroach on earth. In fact to call you a cockroach is a huge insult to that filthy little insect.
The reason being is that usually you are putting your own health at risk whilst at the same time depriving a clean athlete of the money and the glory that you so crave. However in a combat sport you are putting the health and possibly the life of your opponent at risk.
Just ask Michael Bisping who had his retina of his right eye detached and is now permanently disfigured because of a head kick from drugs cheat Vitor Belfort.
Martial arts is big on honour, respect and integrity and there are few things more dishonourable and disrespectful than taking drugs to beat your opponent.
The End Is Nigh
I once asked @colossus39 why his brother @michaelvenompage who fights for the rival MMA promotion Bellator, doesn't join the UFC and become a huge star.
He replied that his bro doesn't like the way the UFC treats its fighters. I didn't really understand and so simply accepted the answer. I felt it was a shame because his brother is remarkably talented, and has even fought his first two pro boxing bouts.
However now I see what he means. If they let 'Bones' Jones fight again within four years they do themselves and every other fighter on the roster a disservice. The message being;
Don't take drugs to cheat, unless you're a huge star, because we will protect you.
ARE YOU AN MMA FAN? WHAT DO YOU THINK ABOUT DRUG USE IN THE SPORT? DO YOU THINK JONES SHOULD BE BANNED FOR FOUR YEARS OR MAYBE LIFE? HOW DO YOU FEEL ABOUT STEROID ABUSERS IN GENERAL?
AS EVER, LET ME KNOW BELOW!
Title image: Leslie Jones on Unsplash